Preparing for the future can be both a frightening and thrilling period. There are too many choices and options to pick from! Many students want to travel abroad to extend their horizons and learn something different. Canada came out on top of all the various options open to students. In reality, the number of foreign students has increased significantly over the past few years. Canada is known internationally for its outstanding academic standards, from elementary to intermediate, education, university, and beyond. This complete guide consists of everything you need to know about pursuing higher studies in Canada as an international student.
According to Times Higher Education World University Ratings, five Canadian universities were rated in the top 100 in 2018 for the best universities in the world. The top two Canadian higher studies institutes are the University of Toronto and McGill University, based in Toronto and Montreal, respectively (the two largest cities in Canada). The University of Alberta, McMaster University, Université de Montréal, University of Waterloo, and Western University are all listed in the top 220 in the world. The correct degree will change the profession and train the students for jobs in a number of industries. Here is all you need to know about how to apply for higher studies in Canada.
Everything you need to know about Canada higher education can be found in this blog. Read on as we count down the top 10 universities in Canada, with a glance at how the other 16 institutions performed.
2021 QS World University Ranking | Higher Studies In Canada
| | | |
| --- | --- | --- |
| Canada Rank | Global Rank | University |
| 1 | =25 | University of Toronto |
| 2 | =31 | McGill University |
| 3 | 45 | University of British Columbia |
| 4 | 118 | Université de Montréal |
| 5 | 119 | University of Alberta |
| 6 | 144 | McMaster University |
| 7 | =166 | University of Waterloo |
| 8 | =203 | Western University |
| =9 | =246 | Queen's University |
| =9 | =246 | University of Calgary |
Things You Should Know Before Studying In Canada
Canada is a bilingual land, which makes learning here an excellent opportunity to improve language skills and enhance job prospects. Coursework in French and English is an important part of Canada's education framework, which enriches its cultural and community existence.
Canadian college and university diplomas are recognised worldwide. The Canadian curriculum framework promotes cross-disciplinary research and the creation of transferable abilities (e.g. analytical thought, collaboration and communication) and using state-of-the-art technologies and interactive media.
The telecommunications, interactive technology, video games, biotech and aeronautical engineering industries are especially large in Canada. In addition, Canada was the first nation to link its schools and libraries to the Internet with its creative SchoolNet initiative. It is also not shocking that almost 90% of Canadian households are connected to the Internet. In reality, according to a survey by the Canadian Internet Registration Authority (CIRA), Canadians rank 2nd in the world in terms of the total amount of hours spent online per person (41.3 hours per month). Canada ranks second among the G8 countries in terms of Internet penetration rates. In addition, Wi-Fi is available nearly everywhere in the country.
One can obtain a degree, diploma, or post-graduate diploma by attending a Canadian institution. One can also take university transition programmes, apprenticeship programmes, or full academic and applied degrees. Canadian college programmes are available on a full-time or part-time basis, both in-person and online, via distance learning. The duration of the programmes varies from a few months to four years.
Choose among more than 10,000 programmes in 127 publicly supported universities, institutes, and polytechnics throughout Canada. They deliver a wide variety of research choices in the technical and professional sectors, including:
Agriculture and agri-food
Broadcasting and journalism
Business
Dental hygiene
Design
Engineering technology
Environment
Hospitality management
Information and communications technology
Languages and arts
Sciences
Social service
Health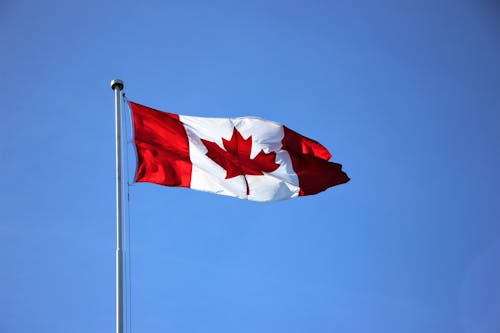 College And Vocational School Costs In Canada
Next in this student guide to Canada is school costs. College services differ in duration, but they are mostly cheaper than university programmes. Some programmes provide work-integrated schooling, which can provide some income when one is in Canada. One can find high-quality colleges and technical schools throughout Canada, including smaller communities and towns with lower housing costs. And bigger towns in Canada are comparatively more economical than many cities across the world.
Tuition costs for foreign students in Canada differ based on the curriculum and place of choice. Some colleges provide free classes, and others vary from about CAD 2,000 per year to CAD 18,000 per year for education, based on the college and the curriculum of study.

Planning to secure an education loan for your abroad studies? Don't forget to fill out the form in this blog!
Scholarships For Research In Canada
One may be entitled to receive a scholarship, internship, or grant for higher studies in Canada. The Government of Canada, the provinces and territories, and several educational establishments are offering scholarships to foreign students.
How To Apply For Higher Studies In Canada
Any college and vocational school in Canada has its own entry standards. One can choose to enrol at a Canadian college, one must have evidence of English or French language skills, based on the language he wants to study.
English-language colleges can enable one to submit a Test of English as a Foreign Language (TOEFL), an International English Language Testing System (IELTS), or a Canadian Academic English Language Assessment (CAEL).
French-language universities evaluate students on an individual basis. To see what a college needs, consult with the Registrar's Office at the school chosen to attend.
How Much Does Study In Canada Cost?
| | | |
| --- | --- | --- |
| S.no. | Study program | Average annual fee (in CAD*) |
| 1 | Undergraduate program | $13,000 to $20,000 per year |
| 2 | Postgraduate master's degree | $17,000 to $25,000 per year |
| 3 | Doctoral degree | $7,000 to $15,000 per year |
| 4 | MBA | $30,000 to $40,000 per year |
*Please notice that all fee amounts are symbolic
Masters Studies In Canada | Canada Higher Education
Studying Masters in Canada has become a common choice for students pursuing a postgraduate degree and high-quality experience. In Canadian colleges for higher studies, a Master's degree usually refers to MA (Master of Arts) or M. Sc (Masters of Science).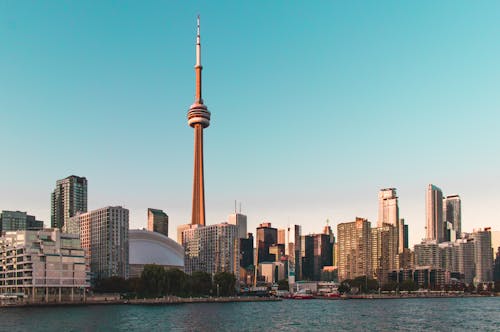 Why Choose Canada?
Canadian colleges for higher studies provide a range of benefits to students preparing to pursue a Master's degree:
Educational colleges are recognised for their strong academic expectations and high-quality controls.
Canada is offering a world-renowned master's degree.
Study services are one of the major highlights of Canadian master's schooling.
The country is offering a lot of scholarships to foreign students.
The curriculum frequently entails an industrial experience that lets students learn their respective sectors and gain insight into how work is done.
Since graduating from Canada with a Master's degree, students step up the job ladder and can improve their salaries as well.
Thank you for reading this blog on pursuing Higher studies in Canada. If you'd like to read more, here are some blogs that might be of interest to you: