There's a lot to appreciate about Canada, from its beautiful landscapes to its vibrant people. It is stunning and unconventional in its own right, making it one of the world's most mystical locations. Here is a collection of some interesting facts on Canada that make it more special and fascinating:
Canada's coldest temperature of all, is as cold as Mars
One of the less expected interesting facts about Canada is that it can get pretty cold in the winter, once someone has to chisel their car out of a block of ice in the morning, they realize this to be true. In January, the average low in Ottawa was -14.4 C which is very cold. However,usually Canada's winter weather is equivalent to that of a comfortable beach holiday. A temperature of about -63 C was reported in Snag on February 3, 1947. To be nearly as cold as the surface temperature of Mar
Canada has a great range of lakes
You need to know this one fact which is one of the most interesting facts about Canada- the nation has a plethora of natural resources in abundance such as hockey players, ponchos, Tim Hortons franchises and more. Also, Canada has the largest number of surface areas occupied by lakes than any other nation in the world. It's real! The Great White North has 563 lakes larger than 100 square kilometers. The Great Lakes alone comprise around 18% of the fresh lake water in the nation. It's a lot of water and a lot of beautiful scenery.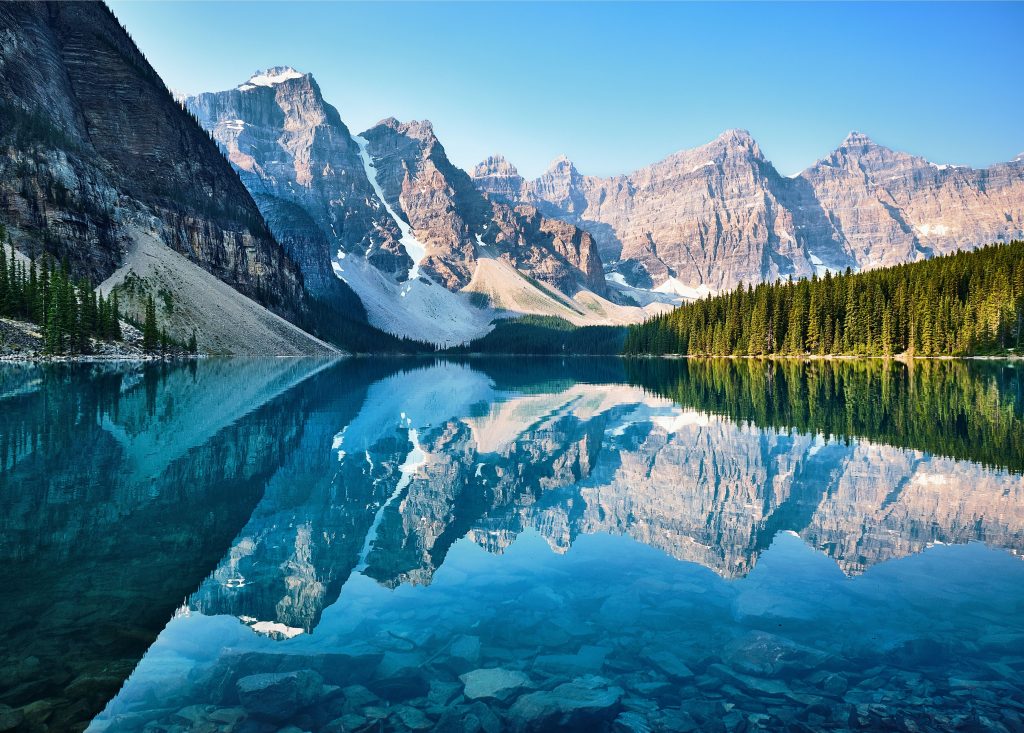 Canada is bigger than the European Union
Have you ever traveled abroad and wondered when someone asks if you know Liam from Vancouver or William from Montreal after you told them you were Canadian? This leads to another one of the interesting facts on Canada that the enormous land of the nation is so challenging to grasp for many who have not seen it firsthand. Here are few statistics about Canada to bring the breathtaking dimensions into perspective: it is bigger than the European Union as a whole, 33 times larger than Italy and 15 times larger than France, more than 30% larger than Australia, five times larger than Mexico, three times larger than India and about the same size as 81,975 Walt Disney Worlds put together. So, in other words, no, you're not acquainted with Liam or William whenever someone asks you about them.
Canada has the largest coastline in the world
If you walked and never stopped, not for eating, not for resting your foot, not sleeping – it will take you four and a half years to stroll down Canada's coastline. Although the nation may not conjure up images of blue seas and white sandy beaches, Canada has the longest coastline in the world, bordered on three sides by three oceans: the Atlantic, the Arctic and the Pacific. To place the intriguing statistic in context on Canada, this constitutes 202,080 of the estimated 356,000 kilometers of oceanfront land in the country. The only other nation that is also nearby is Indonesia, which has a coastline of 54,716 km.
Canada has 10% of the world's forests
One of the most well recognized things about Canada is that they have an abundance of trees, but did you realize that Canada currently has 30% of the world's boreal forest and 10% of the world's overall forest cover? An impressive 396.9 million hectares of woodland and other forested land can be found throughout the world, and 68% of this is coniferous. 
The national parks of Canada are larger than most countries
One of the most telling statistics regarding Canada facts is that the nation is so large, even their parks outweigh other nations. Just look at the Nahanni National Park Reserve in the Northwest Territories: not only is it a sight to see with huge waterfalls, it's also an impressive 30,050 square kilometers bigger than Albania and Israel. Wood Buffalo National Park in Alberta and the Northwest Territory is 44,807 square kilometers greater than Denmark and Switzerland. After knowing this one of the most interesting Canada nature facts, gear up to explore the nation!
It is the Polar Bear Capital
]Churchill is the polar bear city of the world in northern Manitoba. About 15,500 of the world's 25.000 polar bears remain in Churchill, thanks to the proximity to the frozen Hudson Bay. It's also the only town in the world with a polar bear prison, and often the area is host to more polar bears than humans. The few people who live and study in Canada often leave their vehicles and residences unlocked in case they are a tourist and require a swift escape from a polar bear. This is one of the most intriguing Canada nature facts.
The nation is prepared for the Alien
You've come across one of the craziest Canada facts it became the first nation in the world to set up a landing pad exclusively for UFOs. It is situated in St. Paul, Alberta, and was opened in 1967. At the moment, Canada's Minister of National Defense, Paul Hellyer, was there to unveil. The platform weighs well over 130 pounds, and the concrete framework actually holds a time capsule to be released in 2067.
An Act of Apology
Canadians are widely regarded for their politeness. Yet they claim they are so sorry that the Apology Act was enacted in 2009, which made apologies inadmissible in court. Thus, an apology "means an expression of sympathy or regret" and not "an admission of fault or negligence in connection with the matter to which the words or actions relate." Isn't this an amusing fact among all of Canada's interesting facts?
Canada has more oil than you thought it has
It's thick, sticky, and Canada has recorded 176.8 billion barrels of it to be retrieved. That's right, crude bitumen, a semi-solid form of petroleum is readily accessible in Canada's oil sands. It is reported that there are 249.67 billion barrels of black stuff in the world, and Canada has around 70.8% of them, four times more than Kazakhstan and six times more than Russia.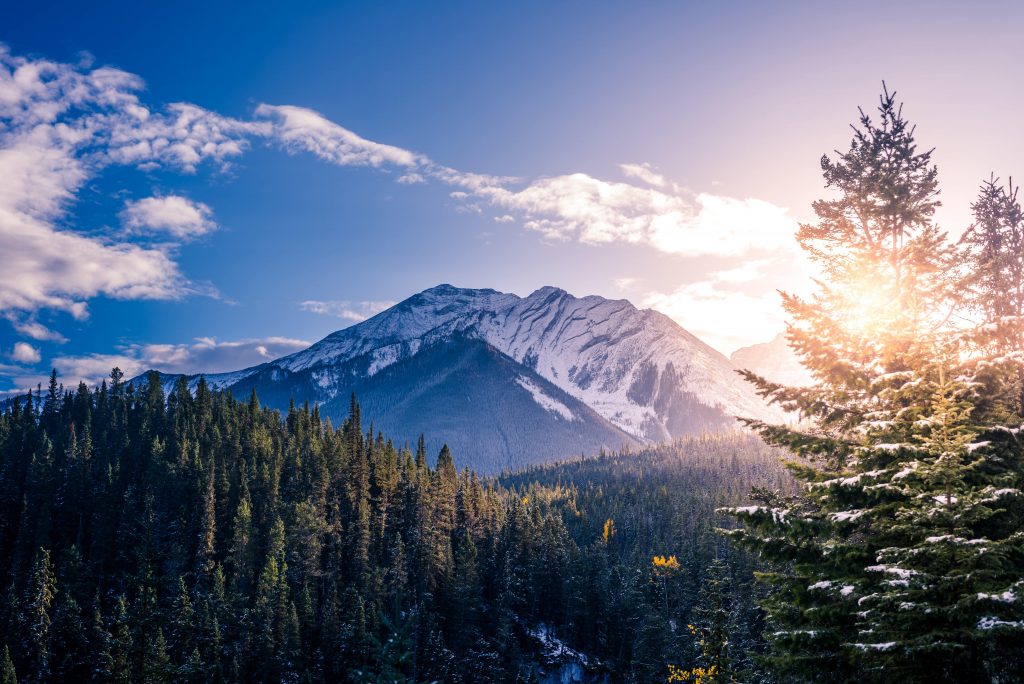 Canada is widely uninhabited
About 90% of Canada remains uninhabited. On the other side, it's not so much larger than the United States, but it's impressive that it has just 11 percent of America's population. Of that group, 90% of Canadians reside within 500 kilometers of the United States boundary. It is also home to the biggest uninhabited island in the world named Devon Island in Baffin Bay, Nunavut.
The Canadiens Enjoy Kraft
People joke that Kraft Dinners should be Canada's national meal, since Canada eats 1.7 million of the seven million packets distributed worldwide per week. The emblematic blue macaroni and cheese boxes are packaged in Quebec using Canadian wheat and milk. Canadians eat more Kraft than any other nation and 55 per cent more than the United States.
We hope you enjoyed all of Canada's interesting facts! Also read, Top Universities in Canada You Can't Miss.