It is not a simple choice to move to any country. Before taking the plunge, there are several avenues that need to be investigated, one of which is whether the cost of living in Canada is affordable or not. It's important to not only figure out precisely what your costs would be but also how to make your money work for you before making your move to Canada.
Saving up would be a breeze, providing you with some financial flexibility to spend your money on other areas. Some privileges are provided to both Canadian citizens and permanent immigrants, such as free basic healthcare and public secondary education. How much does it cost to live in Canada? The cost of life in Canada ranges from city to city, although the national average cost of living in Canada is calculated at $2,730 a month for a single person, while it peaks at about $5,158 for a family of 4.
Although Canada is considered one of the costliest countries to live in, there are several cities that are much cheaper than most North American cities. For example, according to a study, Quebec City is the third cheapest city in Canada to live in, and Winnipeg is cheaper than 82 per cent of North America's cities to live in. Here is everything you need to know about what is the cost of living in Canada?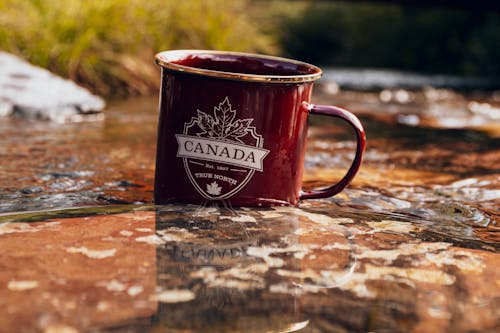 Which Cities Have the Lowest Cost of Living In Canada?
When preparing to migrate to Canada, learning which provinces or regions are inexpensive to reside in would definitely help narrow down your destination options and direct you to make the best decision for your particular needs.
What is the average cost of living in Toronto Canada? Toronto, while voted the 8th most liveable city to live in in the world, is still the most expensive city to live in Canada. There are several provinces in Canada that are very expensive to live in.
According to another study, Vancouver, which is ranked the 6th most livable city in Canada, actually ranks 2nd as the most luxurious city to reside in.
Québec City is the third cheapest city in North America, preceded by Montreal and Winnipeg. It is necessary to hold in mind that as a single individual, certain cities are easier to move to than as a family and vice versa. Here is a breakdown of the Canada living costs and the various Canadian cities.
| | | |
| --- | --- | --- |
| City | Cost of Living (Single Person) | Cost of Living (Family of 4) |
| Quebec City | $1,973 | $4,218 |
| Thunder Bay | $2,015 | $4,158 |
| Moncton | $1,962 | $4,140 |
| Kingston | $2,368 | $4,631 |
Top Cities of Canada to Relocate

How much does it cost to live in Canada? This is primarily based on which city you're living in and what expenses you are incurring. In deciding which cities are going to be the most cost-effective for you, there are several considerations to remember. Read ahead, we have it all sorted for you.
Ontario

Located in eastern-central Canada, Ontario is the country's second-largest province and is recognised as the number one software centre in Canada. Although the cost of living in Ontario can typically be high, the wages paid are among the best provided in the country, making it rather an attractive place to reside in.
New Brunswick

New Brunswick is one of the smallest cities in Canada and is the ideal combination between residing in rural towns and metropolitan lifestyles, both set against the background of an expanse of forested landscapes and stunning coastlines. It is one of the Atlantic regions of Canada, which ensures that you would be eligible to apply to migrate to Canada via the Atlantic Immigration Pilot, aimed at helping to improve the economy by filling the existing labour deficit with qualified workers from across the world in New Brunswick, Nova Scotia, Prince Edward Island, as well as Newfoundland and Labrador.
British Columbia

Life is picturesque and exhilarating in British Columbia. Located on the Pacific Northwest shore, it is host to nature lovers' excellent getaways, including Yoho and Kootenay National Parks.
Canada Living Costs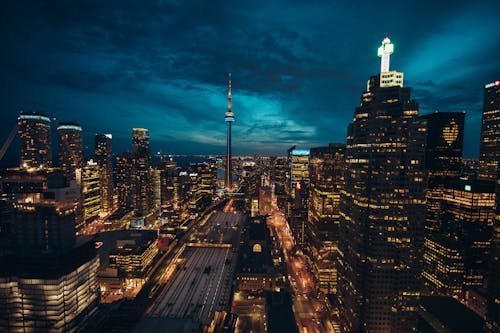 Housing Cost

In Canada, expenses include things such as hospitals, schooling, transport and travel, electricity, accommodation, and food. For ex-pats and permanent immigrants, there are multiple hospital expenses, and utility costs for each province differ.
Healthcare Costs

The public healthcare scheme in Canada is compensated for by taxpayers. To retain their universal public hospitals, a citizen typically spends 4,300 USD a year. In this way, hospital expenses such as pregnancies, medical appointments, and check-ups are free of charge. It is necessary to remember, though, that Canada's universal healthcare scheme is only open to permanent residents and people of Canada. Newly-landed ex-pats would then have to make sure that they have a cover of global care services and private health benefits.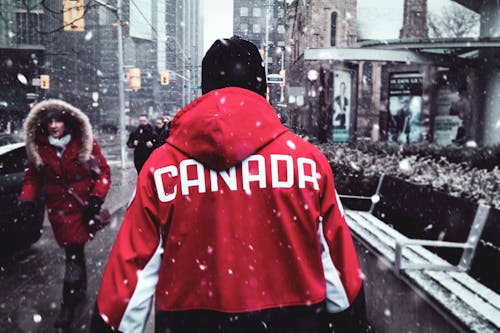 Schooling Cost

Public elementary and high school is free in Canada and provides its students with decent quality education. You will have to pay yourself with certain expenses, such as field trips, school supplies, extracurricular activity payments, and uniforms.
As the bulk of these facilities are private, there is an expense for nursery, daycare, and childcare. Childcare requires a total of 7,000 USD a year, or 580 USD per month, in terms of living costs. In Toronto, childcare is the most pricey, at 1,000 USD per month, while in Montréal it is the lowest, at 120 USD per month.
It will cost anything from 2,860 USD and 18,600 USD if you choose to enroll your child in a private school. Even, International schools can be pricey. For instance, in Toronto, the average price of an international school is USD 1,400 per month.
What is the cost of living in Canada? Tuition costs may occur if the child wants to seek post-secondary schooling. Universities in Canada are better than those in the United States, the United Kingdom, and Australia, but they are still more costly than in other European countries. For foreign candidates, total undergraduate tuition fees a year are 19,500 USD. International students at a postgraduate level should expect to pay an average of USD 11,800.
If you're an international student who requires financial aid and wishes to apply for an education loan, make sure you fill out the form in this blog.
Language School Cost

This would cost you if you need language school instruction unless you are part of the government-funded scheme providing permanent residents free language lessons. Depending on the rank, the form, and duration of the class, the cost can differ. For instance, a two-week English course will cost anything between 430 and 650 USD for a student.
Travel and Transportation Cost

Canadians love to travel. That being mentioned, there is a rise in the prevalence of biking to work. Some Halifax, Vancouver, and Quebec City neighbourhoods see 20% of cyclists getting to work by ride, but this figure declines dramatically throughout the cold winter months.
It's now increasingly popular for people to use public transport in major cities, but vehicles are still the most common alternative. The prevalence of air travel is also worth mentioning, as Canada is a wide country and cars and trains are not enough for certain longer trips, especially coast to coast.
Utility Cost

How much is the average cost of living in Canada? Utility costs differ by jurisdiction. In Ontario, for example, people pay for power at some of the maximum prices. A house with one resident will pay an estimated annual expense of 500 USD for heating, sewage, and garbage; two residents can pay 790 USD; a family of three can pay 1,080 USD, and four individuals can pay 1,390 USD.
In Canada, the telephone, mobile phones, and tv costs are expensive. This may be one of the greatest shocks for many ex-pats since the rates are far higher than what they would have charged back home. For all of these facilities, several service companies provide deals, but you should also be prepared to spend well over USD 75 a month.
Monthly Utility Costs
| | |
| --- | --- |
| Utility | Average Cost (USD) |
| Basic (Electricity, gas, water) | 50-180 |
| Internet | 35-70 |
| Cellphone | 18-150 |
Cost For Short-Term Rentals

When you first travel, if you require a short-term rental, here is the approximate list for hotels and other forms of short-term accommodation:
| | |
| --- | --- |
| Accommodation | Cost per night (USD) |
| Christian Establishment | 17-32 |
| Bed and Breakfast | 25-75 |
| Hotels/Motels | 32-180 |

If you are a student and are looking for cheap yet luxury accommodations, check out UniAcco.

Other Living Costs

Look below at other average rates and levels for standard Canadian expenditures, such as restaurant charges, food prices, and alcohol levels:
| | |
| --- | --- |
| Item | Average Cost (USD) |
| Carton of milk (1L) | 1-3 |
| Bread (500g) | 1-3 |
| White Rice (1kg) | 1-4 |
| Dozen egg | 3-5 |
| Local Cheese | 5-17 |
Final Word

When it comes to being financially comfortable, everyone has a different standard. Most Canadian people agree that a more stable life can cost them C$250,000 per year before taxation. Those considering a retirement think that C$398,347 will provide them with the right financial comfort each year.
It is vital to remember, though, that these rates are far from what most Canadians earn.
Canada has always been regarded, all in all, as a wonderful place to visit. The cost of living in Canada, though, maybe greater than what you are used to in your home country. Approximately 50 percent of your income would be eaten up by household expenses, so it is important to be well equipped.
We hope you enjoyed reading this blog. If you're someone who wants to share your valuable experiences through a blog, we're more than happy to collaborate. Write to us at contact@unicreds.com to know more about our guest-post submission process.
If you're interested in reading more about studying in Canada, here are some blogs that might be of interest to you: