The City of Light is host to some of the most revered writers, thinkers and musicians in the world. This city requires no introduction. With its immediately recognizable landmarks, world-famous cuisine and constant cultural buzz, it is impossible not to fall in love.
In Paris, however, there is far more to explore than just fine art and patisserie. The city that is increasingly evolving under its forward-thinking mayor, Anne Hidalgo, is full of new and creative stuff.
For visitors, it can seem a costly area. But there are some of the best universities in Paris for international students, with a charming albeit inexpensive living. Students have the benefits of discounted or even free gallery entries, movie passes, transport and lodging. Also fine French cuisine comes at student-friendly prices-with three courses. CROUS Paris provides truly decent food for as little as EUR 3 in 15 restaurants and 30 university cafeterias.
Also Read: The Filmmaking Scholarships In Paris You Should Know Of
Paris is a compact area, covering 105 km2, ensuring you should be able to hit your destination within 30 minutes. Regardless of where you are, utilizing the excellent metro, bus or bike rental network. The picture postcard Paris that most people are acquainted with occupies a very limited region. Each of the 20 arrondissements has its own interesting identities about France you can't miss out on. Let's look the best universities in Paris for international students: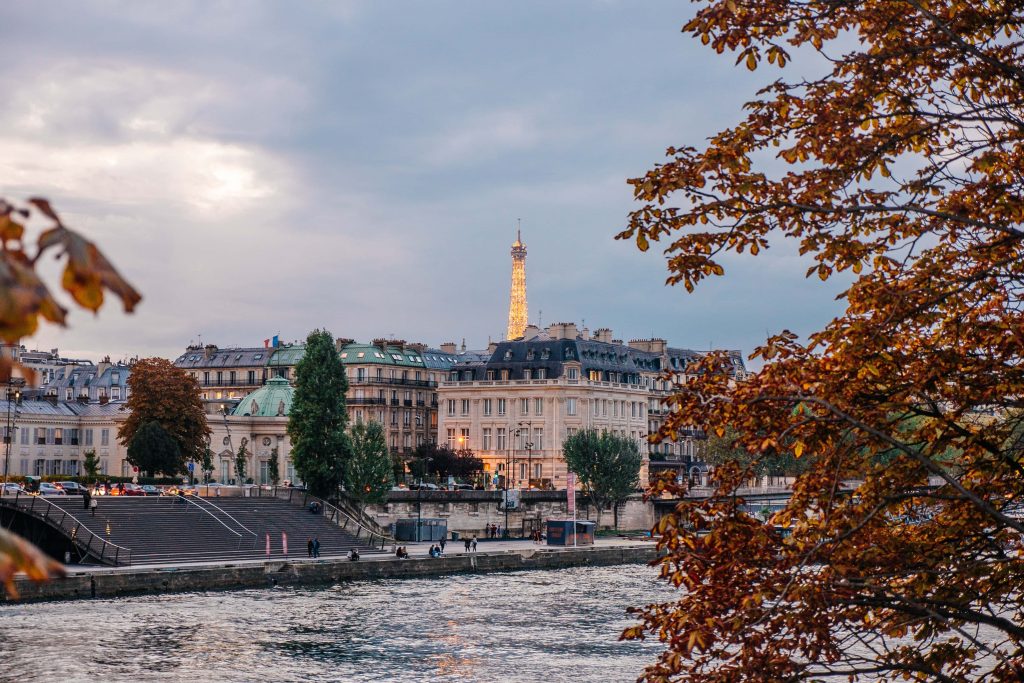 Paris Sciences et Lettres
PSL Research University Paris is a collegiate university established in 2010. Although during the Enlightenment several of the founding institutions were created. It was initially composed of five institutions and has evolved into 25 academic and research institutions that are self-governing. It is targeted at becoming one of the world's best schools in Paris for international students.
The extremely selective École Normale Supérieure, one of the member organizations, can be traced back to the 1794 post-revolutionary National Convention. To ensure a standardized national education, it was initially developed to train secondary school teachers. Currently, only 200 students a year of science and humanities are admitted, who earn a wage of about EUR 1,300 a month in return for 10 years of public sector service following graduation.
École Polytechnique
École Polytechnique also known as l'X. It is located 10 miles from the center of Paris in the remote Parisian suburb of Palaiseau. The university focuses on science and technology and has a student body of just under 3,000.
Approximately a third of students are international and an interdisciplinary approach is offered by École Polytechnique through undergraduate teaching and graduate study.
As well as six separate scientific and engineering disciplines, a humanities subject and sports must also be taken up by undergraduate students. Admission requires two years of high school preparation, resulting in a week of written tests and an oral interview.
In their first year at l'X, French nationals must perform eight months of military service while the institution is still run by the Ministry of Defense.
Sorbonne University
The Sorbonne University is one of the best public universities in Paris for international students. Via the merger of Paris-Sorbonne University, Pierre and Marie Curie University, and a variety of smaller institutions, it was founded in 2018.
There are three divisions at the university: arts, technology, and medicine. Panthéon-Assas University teaches law. The Sorbonne has a variety of campuses in Paris, as well as an Abu Dhabi satellite campus.
Eight prominent scientific collections available to researchers are housed at the institution. Any of the specimens, such as the collection of minerals, paleontology and zoology, are also available to the public.
Sciences Po Paris
The Institut d'Etudes Politiques de Paris specializes in the arts and social sciences, generally known as Sciences Po Paris. Currently ranked 242nd worldwide, Sciences Po Paris has seven campuses throughout France, home to a total of around 14,000 students, 46 percent of which are international, meaning it also ranks highly for the international students indicator.
The main campus of Sciences Po Paris is situated in the capital's Saint-Germain-des-Prés area, which was once the center of the existentialist movement linked to the author Simone de Beauvoir and the philosopher Jean-Paul Sartre. The city continues to be a center of artistic culture today and is host to several popular Parisian cafés as well. It is considered as one of the top universities in Paris for international students.
Now's the right time to secure a safe education loan! Fill the form in this blog TODAY!
Paris-Saclay University
As part of the Paris-Saclay project, Paris-Saclay University is ranked joint 305th in the world and 11th in France. Technology, medicine, economics and law are the subjects of the institution. It is highly ranked for natural sciences, ranking 90th in the world for the broad subject area in the world university rankings by subject.
Located 25 km south-west of Paris, the campus can be reached in 45 minutes by rail from the city centre, which ensures that student life is far less costly because as an international student money management can feel overwhelming and terrifying, and when you're a student, balancing your bank account might seem doubly difficult. With the Paris-Saclay framework holding over 400 partnerships with higher education organizations worldwide, Paris-Saclay University has a genuinely universal focus.
École des Ponts ParisTech
The École des Ponts ParisTech, one of the founding members of the ParisTech party, is now ranked joint 242nd in the world, up eight places this year. The École des Ponts ParisTech, renowned for its culture of creativity and progress, provides programs in the areas of architecture, administration, finance, transport, urban planning and the environment.
A 20-minute train ride north of central Paris is the university's main campus, but many students choose to live in the city center to stay near to the most vibrant neighborhoods. In the student-centered Latin Quarter and in other parts of the region, the best colleges in Paris provides accommodation.
The École des Ponts ParisTech, a comparatively small community, enrols just under 2,000 students, a quarter of whom are female.
University of Paris
Not to be mistaken with the historical institution with the same name, which operated on and off between 1150 and its division into 13 separate universities in 1970. It is one of the most top-notch universities in France. The current University of Paris for international students was established by the merger of the Université Paris Descartes, the Université Paris Diderot and the Institut de Physique du Globe de Paris. It is now one the best colleges in Paris for international students. It is now a major university, home to about 61,000 students, with a wide variety of campuses and locations across the area.
The University of Paris international students, is France's leading multidisciplinary university which strives to find solutions to the challenges of the future by providing creative and top-notch courses in a broad spectrum of fields to its students and also investment tips for students.
We hope you enjoyed reading this blog about universities in Paris for international students.
Thank you for reading this blog on 'The Best Universities In Paris For International Students' . If you'd like to read more, here are some blogs that might be of interest to you: