Germany is known for its higher education, you will find worldwide ranked universities with a variety of courses to pick from. Universities in Germany have valued degrees that promise high employability to you an affordable cost of living. Living in Germany as a student is very thrilling because the country has a rich history and dynamic lifestyle. It stands amongst the top destinations for international students. Every year, thousands of students from all around the world migrate to Germany for their education. There are many other factors that students consider when planning their international study in Germany, which we have mentioned below.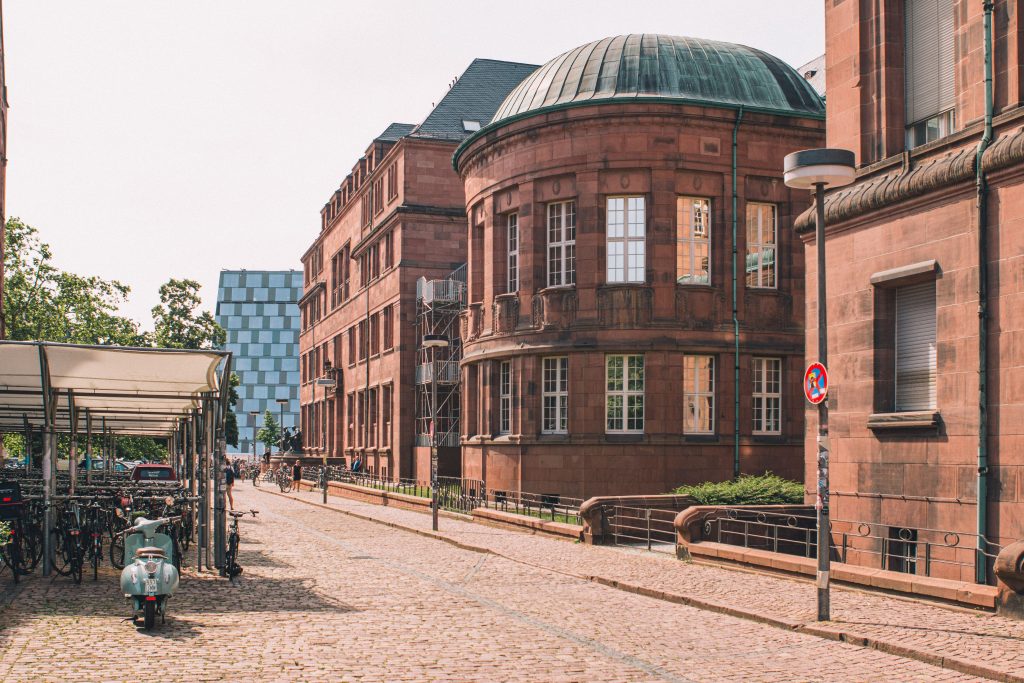 Why Study MBA In Germany?
If you want to specialize in business, earning an MBA in Germany might be your foundation for success. German MBA degrees are growing increasingly popular and competitive, with international students accounting for a large portion of the demand.
According to Studying-in-Germany.org, almost 400,000 international students are presently enrolled in Germany, with the vast majority intending to stay and work in the country following graduation. If you're wondering why the international student count has witnessed a rise, these reasons to study in Germany will shed light on such benefits –
Affordable Tuition Fees
More often than not, tuition fees are a major concern for international students, especially with MBA courses which are regarded as one of the most expensive courses. While public education is free in Germany, the best MBA universities in Germany, owned by private universities, often charge students. In comparison to countries like the US and the UK however, the cost of studying in Germany is comparatively lower. However, public universities in Germany do not charge tuition fees for international as well as domestic students. In place of this, students only have to bear the cost of semester fees which are highly affordable and much less as compared to tuition fees.
Interesting & Innovative Modules
MBA degrees in Germany equip students with extensive knowledge and skills of not just management but also innovation, entrepreneurship and leadership. The quality of a German MBA degree is high that allows students to take up challenging roles in projects and gain an independent style of creating businesses and sustaining them. For example, WHU Germany's MSc in Entrepreneurship programme has facilitated more than 700 start-ups owned by students. From those with their own start-up ideas to those who haven't entertained the idea of starting their own business, WHU has something for everybody. A mix of events scattered throughout the year reflects our entrepreneurial drive, and with many student clubs devoted entirely to entrepreneurship, you can take your creative thinking out of the classroom and into the world by pursuing an MBA at a German university.
Scholarships To Study MBA in Germany
You may be wondering if most of the universities are free in Germany, then why are MBA scholarships in Germany in high demand? This is because the German Government provides scholarships and awards, to encourage talented students from all corners of the world to pursue their higher education in Germany. Moreover, the academic curriculum of MBA programs in this country tends to be more exhaustive as well as innovative. MBA courses in Germany are dynamic and provide students with a blend of classroom and professional learning.
Great Job Prospects
German MBA schools are institutions with a high level of research aimed at developing you with the abilities and knowledge needed in the labour force. As European financial and business centres: German cities, like Frankfurt, boast globally recognised companies such as Adidas, Amazon, Bosch, Google, the European Central Bank as well as car manufacturers such as Daimler, Porsche and Volkswagen, are some well-known names where students with a good profile often find full-time work opportunities.
Pursuing An MBA In Germany
Students seeking an MBA in Germany can obtain their degrees in a variety of ways. You can pursue an MBA full-time study programme, which can take anywhere from 12 to 24 months to finish depending on the curriculum, state, and university chosen. Students can also choose the MBA half-time study programme, in which applicants would be employed and needed to study in the evenings or on weekends. Because of the restricted study time, the course would last considerably longer.
Students who wish to continue working while pursuing their MBA degree may choose the Executive MBA model. In this structure, the students sign a contract with their company and are also financially supported by them. This MBA programme is aimed at. Executive Managers and is highly organised. The final option is to complete your MBA through Distance Learning, which requires students to follow their course and study from home.
| | | |
| --- | --- | --- |
| Top Universities | Course Type | Duration |
| ESMT Berlin | Full-time, Part-time, and Executive MBA. Distance learning | 12 – 24 months |
| Frankfurt School of Finance and Management | Full-time, Part-time, and Executive MBA. Distance learning | 12 – 24 months |
| Manheim Business School (MBS) | Full-time, Part-time, and Executive MBA. | 12 – 24 months |
| WHU – Otto Beisheim Graduate School of Management | Full-time, Part-time, and Executive MBA. Distance learning | 12 – 24 months |
| HHL Leipzig Graduate School of Management | Full-time and Part-time MBA. | 24 – 21 months |
| Hochschule Pfrozheim | MBA in International Management Full and Fast track | 21 months |
You're a step away from a reliable education loan! Fill the form in this blog now!
MBA Specializations For International Students
Universities in Germany provide a huge array of MBA specialisations. Some of the common majors available for international students in Germany are listed below:
MBA in Entrepreneurship
MBA in Finance
MBA in HR
MBA in Innovation
MBA in International Management
MBA in Marketing
MBA in Leadership
Cost Of Pursuing An MBA In Germany
The cost of an MBA in Germany is relatively inexpensive, making it a popular study choice. Understanding the cost of studying for an MBA in Germany involves several factors to consider. Furthermore, while public institutions in Germany provide programmes with free tuition and little administrative charges, you will be needed to pay course fees if you pursue an MBA at a private university in Germany. The following section goes into detail on the cost of an MBA in Germany, taking into account both public and private universities in the country:
Public Universities: Tuition fees at public universities in Germany are waived for both native and international students. They may, however, charge students an administrative or semester fee, which is significantly lower and costs approximately 111-275 EUR every semester. Tuition costs are waived for students seeking a master's degree after finishing a bachelor's degree at the same university. The average cost of an MBA as a non-consecutive course at a public university is between 3,482 and 29,000 EUR. Because these are merely approximate costs, you must visit the official website of your university to learn the exact cost of the MBA programme.
Private Universities: In contrast to public universities, which are supported by the government, private universities in Germany charge tuition fees for all academic programmes. Most overseas students apply to these colleges because they have fewer qualifying requirements than public universities. The cost of an MBA in Germany at a private university varies depending on the course and institution, however, the typical cost of an MBA programme at such an institution can range between 30,000 EUR and 50,000 EUR for full-time MBAs and 90,000 EUR for executive MBAs.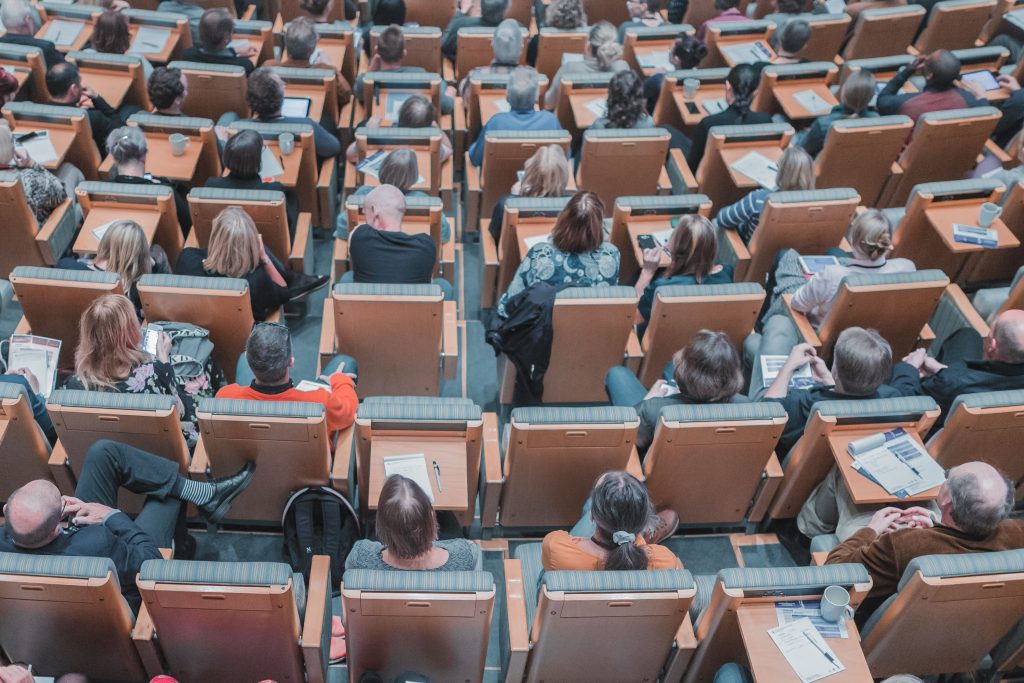 Cost Of Living In Germany
Along with the cost of an MBA in Germany, there are other living expenses such as accommodation, food, and entertainment, as well as other miscellaneous fees. Rent will be a significant percentage of your living expenses as an international student. According to Numbeo, rent for international students ranges from 750 EUR to 5300 EUR per month, with rates varying depending on the location of the housing.
If you're living away from home for the first time, university halls of residence are a good place to meet other students. If you want greater independence, you could choose private accommodation such as a studio or one-bedroom flat, or a flat-share, and UniAcco can help you with that!
UniAcco is the perfect stop for you to find your ideal student accommodation in Germany and also offers plenty of advice to help you find the right student accommodation near your preferred university while you study in Germany. Explore all types of private and luxury best student accommodation with a range of student studios, flats, houses, luxury student halls, and student apartments in Germany.
In addition to this, the following monthly costs on average for international students are listed below:
Food: 168 EUR
Transportation: 94 EUR
Utilities: 150 EUR
Miscellaneous: 140 EUR
Being able to finance your expenses in an altogether new country as an international student could be an overwhelming experience. Most of the Indian students going to pursue an MBA prefer to obtain an education loan in Germany. With low interest rates & a hassle-free process to secure your finances, repayment of loans will not be burdensome for you especially if you apply for a loan with UniCreds. Known to provide safe, reliable and secure loans, you can get a free loan consultation and understand which financing plan to opt for.
Eligibility And Entry Requirements For An MBA In Germany
There are two types of universities in Germany, public and private. Each university in Germany has various requirements for qualifying for an MBA. Unlike many universities of different countries such as the UK and USA, where prior job experience is a necessity for an MBA degree, an MBA degree can be secured in Germany without work experience.
Until acceptance of its application by the university, international students may enrol at any of the business schools. Management, international studies, economics, and business law are focused on business, but many other choices are also accessible. The initial step will be to apply to the school for international students. The institution then assists the international student in obtaining the appropriate legal documents in the country. A central authority that makes the MBA requirements quite varied in Germany does not govern German colleges. However, the generalised requirements for MBA in Germany are as follows:
It may be a 4-year bachelor degree or a 3-year degree plus a 1-year master degree that equates to a German bachelor's degree in related areas
A valid score in GMAT/GRE as well as language tests such as IELTS/TOEFL. Each university accepts the score of the different exams. The entry test requirements vary for each college and since most German universities only require a valid TOEFL score, it is possible to apply for an MBA in Germany without GMAT.
A good academic record, for Indian students, can be equivalent to a minimum of 60% aggregate academic score.
Some universities do not accept generalised tests such as GMAT or GRE. In such cases, the colleges and universities conduct their own entrance tests that facilitate competitive admission.
In addition to the above requirements, you also have to submit at least two letters of recommendation (LOR) and a CV. LOR can be academic or from previous employers.
How To Apply For An MBA In Germany
Once you have met all the requirements of the German university you wish to study MBA, your next step is to gather all your documents and apply to the university and then a German student visa. Here is a list of the documents you will need to provide while applying for an MBA in Germany.
Make sure that you start applying to the universities as soon as possible and follow the deadlines of two enrolment sessions for the country which are Winter & Summer. The winter semester deadlines are between the end of May and 15th July. Whereas the summer semester deadlines are between the beginning of December and 15th January.
Documents Required
You must apply for a German student visa once your admission to a German university has been granted. Many students are not required to apply for the German student visa but are required to obtain a residence permit, this is especially true for students who belong to the European Union. International students should be applying for a German visa as soon as possible because the visa and moving to Germany takes you at least three months.
To get a German student visa, you must contact the German Embassy in your country and get the following documents ready.
A birth certificate stating the nationality
Testimonials and Letter of Recommendation (LOR)
Passport-size photographs
Complete the online application form.
A copy of the first and last page of the passport.
All the academic transcripts of all years of matriculation.
A detailed description of any academic excellence record
TOEFL (Test of English as a Foreign Language) and IELTS (The International English Language Testing System) score to check English language proficiency
GMAT (The Graduate Management Admission Test) or GRE (The Graduate Record Examinations) score asked by the university.
Scholarships To Study MBA In Germany
UniScholarz has a range of scholarships that are merit-based and need-based. You can choose a specific scholarship according to your choice of country or college. There are over 1500+ scholarships available for students from all countries. Check out these scholarships to study MBA in Germany for which the application is free!
Job Opportunities With An MBA In Germany
Germany has a stable economy, sustainable career prospects, and the opportunity to apply for a job anywhere in the European Union is a big benefit for international students. Choosing to study MBA in Germany comes with many other benefits like most MBA courses in Germany can help you push your boundaries and give you the confidence to adjust to new environments. Additionally, global exposure can help you in your personal development and enhance your professional skills.
MBA in Germany can be obtained with a specialization in areas like Management, Finance, Human resources, Project and Operations Management, etc. Some of the popular job roles for students who studied for an MBA are mentioned below.
Jobs with an MBA Degree:
Job Roles
Consultant
Finance Manager
Operations Manager
Operations Manager
Project Manager
Consultant
Brand Manager
MIS Executive Porsche
Operations Manager
Key Customer Manager
Human Resource manager
Human Resource Executive
Business Manager
BMW, Volkswagen, Porsche, and Mercedes are some of the renowned automotive industries offering jobs in Germany after MBA. Similarly, world-famous industries like Siemens, Merck, and Bosch are there to provide numerous MBA jobs in Germany.
An MBA programme will teach you how to use your strategy and innovation skills to make your organisation relevant. The programme curriculum covers diverse business disciplines to help you gain an all-rounded education for your future job. You will also get a chance to learn the German language free along with your course, which will help you further with your career.
Thank you for reading this guide on 'Study MBA in Germany'. If you'd like to read more, here are some blogs that might be of interest to you –