New Zealand is a popular study abroad destination for a host of different reasons. Great universities, high standard of living, stunning landscapes, and also a strong higher education system which was ranked 16th in the most recent QS Higher Education System Strength Rankings. Although studying in New Zealand can be an expensive proposition, scholarships can help in lowering the overall expenditure of international students. Read on to find out all about New Zealand scholarships so that you can maximise your chances of getting one!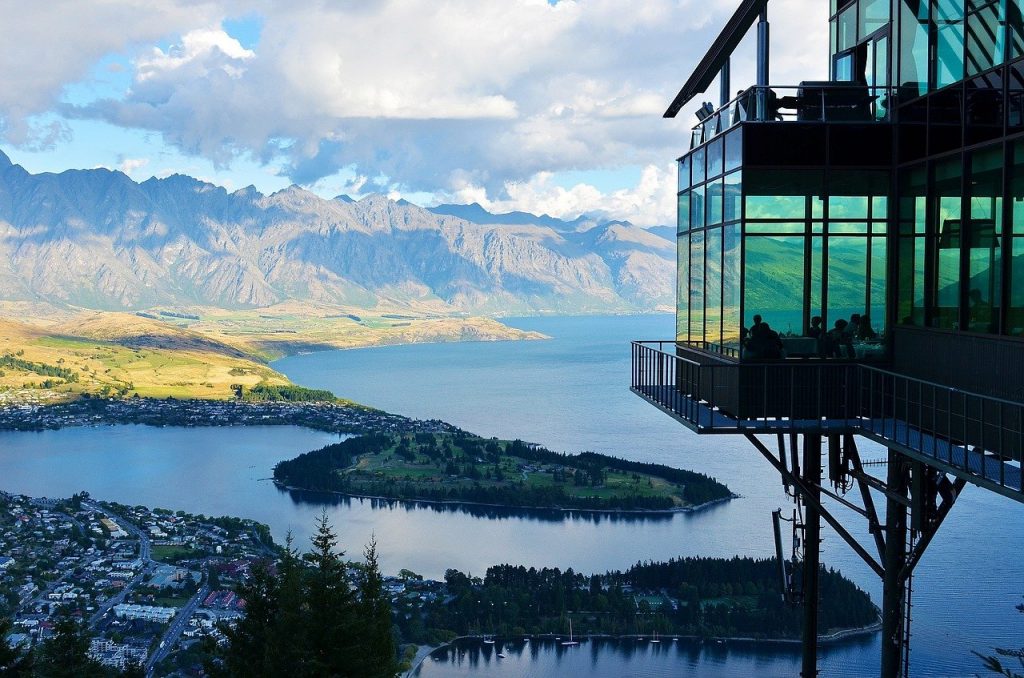 If you are looking to apply to the most popular scholarships in New Zealand, head over to UniScholarz, the best place for study abroad scholarships.
University-Specific New Zealand Scholarships
Lincoln University
Lincoln University is a highly ranked public university in New Zealand that specialises in research. This university has a sprawling 143-acre campus in Christchurch that consists of administrative offices, academic buildings, recreational and parking spaces, residence halls, and sports facilities. There are three faculties offering a range of career-focused diplomas and undergraduate, postgraduate, and doctoral-level degree programs, and 11 research centers. Lincoln University's scholarship database allows students to look for scholarships for their undergraduate and postgraduate studies. 
Auckland University of Technology (AUT)
Auckland University of Technology (AUT) is a publicly owned university based in New Zealand that was established in 2000. The university operates from three campuses in Auckland Central (City Campus) and suburbs of Northcote (North Campus) and Manukau (South Campus). The campuses have excellent learning spaces, administrative offices, and recreational and residence halls. Some other on-campus amenities include libraries, gyms, training halls, athletic spaces, printing centers, student lounges, childcare centers, bookshops, and student service centers. There are various scholarships for international students to study at the university. 
University of Canterbury
Founded in the year 1873, the University of Canterbury is the second oldest university in Aotearoa New Zealand. The main Ilam campus is located almost 5 kms from central Christchurch city. This campus is spread across 190 acres and includes many useful amenities like lecture theatres, laboratories, computer suites, studios, and four libraries with 24×7 accessibility. The university's 2,279 students can dine at any of the 15 bars, eateries, and cafes within the campus. A wide range of New Zealand scholarships can be found on the University of Canterbury website. 
University of Waikato
The University of Waikato was established in 1964 as a public institution for higher education and research. This university has a 158 acre campus that features administrative offices, laboratories, classrooms, libraries, residences and recreational facilities. The University of Waikato also has a satellite campus in Tauranga. This university has 7 faculties, one school and one college offering different programmes in arts, engineering, social science, mass communication, mathematics, health, business, language, education and management. The university offers scholarships such as the International Excellence Scholarship, which is based on academic merit and available for students of all study levels. Then there's the Michael Baldwin Memorial Scholarship, for students from the South Pacific (excluding Australia and New Zealand) who have limited finances. 
Victoria University of Wellington
With over 17,000 enrolled students, out of which around 4,000 are international students, Victoria University of Wellington has one of the most diverse student populations in the country. This university came into existence because of an act passed in the parliament. It has three campuses, and the main campus is located in Kelburn, which houses the Faculties of Humanities and Social Science, Engineering, Health, Social Science and Education. Victoria University of Wellington offers both undergraduate and postgraduate programs, and these degrees are recognised worldwide. Students can find a wide range of New Zealand scholarships including the Latin American Academic Achievement Scholarship, which supports high-achieving Latin American students who have gained a place on a Bachelor or Master's degree at the university.
Government-Funded New Zealand Scholarships
Fulbright New Zealand US Graduate Awards
Fulbright New Zealand US Graduate Awards is meant for students in the US who wish to study in New Zealand. They could be pursuing either a postgraduate or research program in any field at a university in New Zealand. Fulbright New Zealand US Graduate Awards cover the cost of tuition, living costs, airfares and more. 
In order to be eligible for this scholarship program, the following criteria must be met – 
Hold a bachelor's degree or equivalent by the time you take up your award, but not yet hold a doctoral degree.
Plan to undertake full-time postgraduate study or research at a New Zealand institution for a period of one academic year (February-November)

Postgraduate study at a New Zealand institution is considered Level 9 and above as outlined by NZQA.

Meet the citizenship requirements for this award.
New Zealand Foreign Affairs and Trade Scholarships
The New Zealand Foreign Affairs and Trade Scholarships give students in the Pacific and South-East Asia, the opportunity to study in New Zealand. There are various scholarships at all study levels in this scholarship programme. Since this is a fully-funded scholarship, it covers the cost of tuition fees, a fortnightly living allowance and other expenses. Only eligible citizens from developing countries can apply for the New Zealand Foreign Affairs and Trade Scholarships. 
New Zealand International Doctoral Research Scholarships
New Zealand International Doctoral Research Scholarships are excellent New Zealand scholarships as they are given to students based on their academic excellence. These scholarships are given to students who wish to pursue their PhD at a university in New Zealand. The New Zealand International Doctoral Research Scholarships cover the full tuition fees and living expenses for up to three years.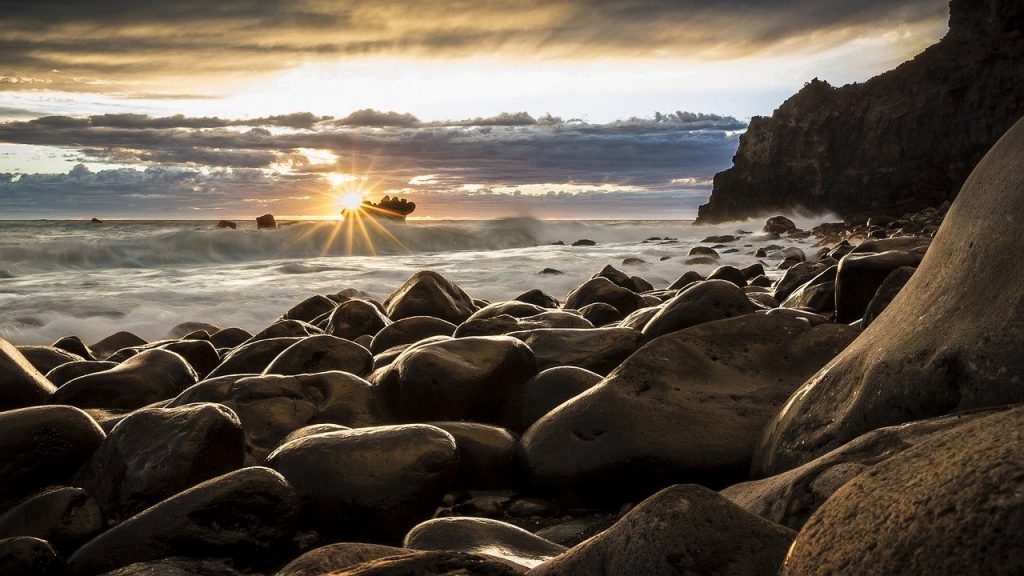 How To Apply For A New Zealand Scholarship?
Securing New Zealand scholarships require good advance planning and a lot of patience. If you were wondering – "How to get a scholarship to study in New Zealand" here's how you go about doing it – 
Check Whether You Are Eligible
There's nothing worse than applying for a scholarship you are ineligible for. Writing a scholarship application takes a lot of time and effort, make sure you read the eligibility criteria carefully before applying. If you are unsure about all the criteria for the scholarship, it is best you contact the organization that manages the scholarship.
Apply For Multiple Scholarships
The competition for winning New Zealand scholarships is quite fierce, which means that the chances of you winning a scholarship is low. Increase your odds of winning a scholarship by applying to more than one scholarship. Complete a separate application for each scholarship and make sure you use the correct application form for each.
Start The Application Early
As mentioned earlier, scholarships are notoriously competitive. You should start looking for scholarship opportunities as soon as you decide to study in New Zealand. Gathering together all the documentation required to apply for a scholarship can be a time-consuming task, so prepare ahead of time. Start planning well ahead of the advertised due date, particularly if you require other people to supply you with references or documentation.
Provide All The Required Information
While filling out the scholarship application form, you will realise that you are asked to provide lots of details about yourself. This may include information about your study plans, academic performance, financial circumstances, field of study and referees. Ensure you have sourced all the required information. Also make sure to double-check your application before submitting it. 
Supply Certified Copies
There are some New Zealand scholarships that ask for "certified copies" of academic information or other documents. Certified copies are ones that are stamped or endorsed as true copies of the original by someone authorised by law to take statutory declarations. In New Zealand, people authorised to certify copies of documents include lawyers and Justices of the Peace.
Proofread Your Application
Your entire scholarship outcome hinges on your scholarship application. Make sure you ask a friend or family member to proofread your application before submitting it. This will ensure your application is free of any spelling or grammatical errors.
Be Patient
Most probably it's going to be a while till you hear back from the scholarship organizers. Just sit back and relax. Scholarship committees thoroughly vet every application to make sure their name is associated with the best application.  
We hope you enjoyed reading this blog on New Zealand Scholarships: A Complete Guide. If you wish to read similar blogs, here are some link that you could check out –
If you're someone who wants to share your valuable experiences through a blog, we're more than happy to collaborate. Write to us at contact@unicreds.com to know more about our guest-post submission process.