The U.S. is a dream study destination for students from all around the country. With top universities and a multitude of resources that the country provides to its students, it is no surprise that it is one of the most common learning choices when it comes to higher education. However, many Indian students are unable to afford their higher education in the U.S. due to high fees and resort to grants and financial assistance to fund their education.
For the good of all those students wishing to study in the U.S.A., this blog would address the numerous external scholarships (i.e. not offered by the destination university) for MS in the USA. Studying in the US will be cheaper if you prepare well in advance because you can apply for a variety of MS scholarships for Indian students in USA provided by American universities and colleges. Open to well-deserved foreign students to help them finance their education, these financial aids can be compensated in part or in whole, depending on the criteria, the course and the organisation. If you are a student curious about how to get an MS scholarship in the US, here is a list of MS in US scholarships for Indian students.
What are the conditions for applying for Indian students for scholarships to study in the US?
A strong academic score is the most critical qualification for most scholarships, although it often relies on criteria such as your chosen place, topic and degree. Many scholarships can also benefit from causes such as extracurricular activity and volunteering. Keep in mind that each scholarship has its qualifying requirements. While in others, a basic application can suffice, in others, you can have to satisfy some other requirements.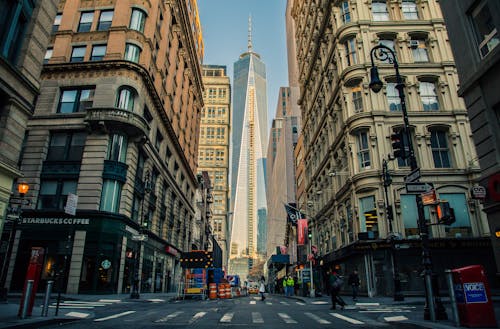 List of scholarships to pursue MS in the United States for Indian students
There is a mind-boggling number of scholarships in the market right now, so sort for scholarships based on the country you are headed to, university and course. This can be done quickly and accurately on the UniScholarz website. While you do that, here is a list of MS Scholarships for studying in the US.
Global Study Award | List of MS in US Scholarships for Indian Students
The scholarship was initiated by the British Council in 2015. It is one of the United States scholarships for Indian students for MS. Highly motivated students with a deep dedication to their professional growth led towards an improvement in intercultural coherence and who have performed extremely well in their IELTS test are entitled to earn this prize. The scholarship is available to citizens of all countries who wish to undertake undergraduate, postgraduate or PhD programmes in any country in the world.
Amount
USD 1,392.99 for education expenses. If the scholarship fee is smaller than the scholarship fund, the excess balance will be assigned to living costs for a period of 52 weeks.
Eligibility
To be eligible for the scholarship, you must:
Be over 18 years old
Plan to apply for an undergraduate or postgraduate degree abroad
Show the letter of approval from the organisation concerned
International AAUW Fellowships | List of MS in US Scholarships for Indian Students
In our list of MS scholarships for Indian Students to study in the US is the International AAUW Fellowships. This scholarship is offered by the American Women's University Association (AAUW) only to women to encourage equality and education among girls. Women that are non-U.S. nationals or non-permanent residents are provided to apply for full-time study or research. About 3,600 women from more than 150 countries have earned this scholarship over the last few years. For Indian women, this may be one of the better MS scholarships to apply for in the USA.
Amount
USD 18,000 for Masters or First Technical Degree. The sum may be used for education costs, housing expenses and dependent child care. Up to five Master's/First Professional Degree fellowships may be extended for the second year.
Eligibility
To be eligible for the scholarship, you must:
Be a resident of any nation other than the USA.
Hold an undergraduate degree equal to that of the US Bachelor's degree
Intend to move to your home country in order to seek a professional career.
Have English proficiency and send transcripts to show that he/she has earned her undergraduate/secondary degree from an English-speaking university. Otherwise, he/she would have to apply her TOEFL ranking, which should not be below 79 for an internet-based exam. It should be a complete year of study or testing. The company shall not finance a partial year of study or analysis.
Have applied to a certified US university.
Generation Google Scholarship | List of MS in US Scholarships for Indian Students
This scholarship is being awarded by Google to support young computer scientists to succeed in technology. This scholarship is open to those pursuing higher education in either the U.S. or Canada.
Amount
Selected students will receive USD 10,000.
Eligibility
To be eligible for the scholarship, you must:
Get a high school or similar degree
Aim to be enrolled in or accepted as a full-time student in a Bachelor's, Master's, or a PhD programme at an approved university in the United States or Canada.
Be a student in computer science, computer engineering, or a similarly associated technological area.
Have a really good academic record
Exemplify leadership and enthusiasm for enhancing the position of under-represented communities in computer science and technology.
Agha Khan Foundation Scholarship | List of MS in US Scholarships for Indian Students
The Aga Khan Foundation offers limited scholarships to students who wish to undertake postgraduate study, such as an MS. These students should belong to developed countries that cannot finance their studies in any other way. The grant is distributed on a 50 per cent grant and a 50 per cent loan basis and conducts a competitive application procedure. Half of the scholarship balance is deemed to be a loan that must be reimbursed at an ongoing service fee of 5 per cent where the guarantor is expected to co-sign the education loan in USA arrangement. The payback period is five years after the sample period.
Amount
Up to USD 25,000 for training costs and living costs. The number is calculated on the basis of the needs of the students.
Eligibility
To be eligible for the scholarship, you must:
Be a citizen of a qualifying nation, one of which is India.
Be resident in the nation where the Aga Khan Education Services (AKES), the Aga Khan Education Board (AKEB) or the Aga Khan Foundation (AKF) are located.
Students under the age of 30 are granted further priority.
Keep a good academic record.
Fulbright – Nehru Research Fellowship | List of MS in US Scholarships for Indian Students
Fulbright-Nehru Research Fellowships are Master's Fellowships given to exceptional Indian students who intend to study at an approved U.S. university and chosen colleges and universities in the U.S. Areas for research can involve:
Arts and Culture Management, including Heritage Conservation and Museum Studies
Environmental Science/Studies
Higher Education Administration
International Legal Studies
Public Administration
Public Health
Urban and Regional Planning and Women's Studies/Gender Studies.
Additional Details
Applicants must have at least three years of skilled job experience and be dedicated to returning and contributing to their societies.
Grant advantages include J-1 visa assistance, round trip economy class airfare, scholarship and reimbursement aid, living and related expenses, and injury and illness compensation as per U.S. law.
Looking for student Education Loans?