France ranks just behind Germany in terms of national income, affordability and employment when compared to other European nations. The country is home to many Fortune 500 companies that provide those who are qualified with a diverse range of good jobs. In addition, the majority of staff are unionized, and staff have many rights and excellent job security. For a great paying job in France, however, one mandatory requirement is to be able to speak and write in French. Here is a list of the highest paying jobs in France, as well as a brief overview of what the job entails.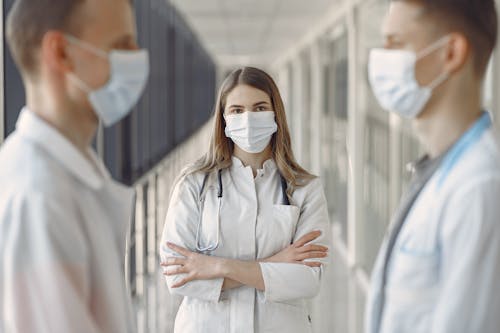 Doctor
Average salary: € 133,220 ($158,360)
Due to the critical nature of their job, surgeons top the list of high paid jobs in France. The profession of a surgeon involves high risk and requires comprehensive knowledge and a long learning path; the necessary ingredients for a highly paid career. Medical professionals are badly needed in the health care sector in France. The shortage of labour is immense, affecting the most significant position of all: physicians. Because of this, in France, physicians are among the most paid professionals. Junior doctors take home approximately $7,000 a month.
Magistrates
Average salary: From € 82,100 to € 235,000
Because of the enormous responsibilities associated with their work, judges earn rather high wages. It is not an easy task to decide the fates of individuals and the high wage is perfectly justified. This profession makes to the top 10 highest paying jobs in France and highest paying jobs in Paris as well.
Lawyer | Highest paying jobs in France
Average salary: € 107,960 ($ 128,310)
France reveres its legal professionals as lawyers, starting from junior level to seasoned veterans. One can start a legal career as a junior-level lawyer, earning a starting salary of $5,000 per month (once received a law degree and the required training and license.) It should be noted that, in order to obtain employment in the legal profession, proficiency in French is compulsory. It is one of the best paying jobs in France.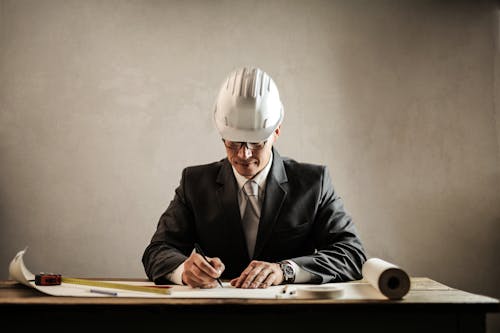 Aerospace, Automotive, Mechanical, Metallurgy, Engineering
Average salary: € 80,300 ($95,420)
France is an industrial country and a world leader in the aerospace, automotive and metallurgy sectors. The recovery of the economy has seen a spurt of employment in the above-mentioned sector, with a strong demand for professionals. As major players continue to spend thousands of euros on research, the country continues to attract talent from all over the world. Therefore, higher education in engineering is still an attractive option. Pure sciences (Masters in Physics/Chemistry/etc.) are also good possibilities with openings in different R&D divisions of the country's top companies. These are the high demand jobs in France.
Allied professionals in the healthcare sector
Average salary: € 74,000 ($ 87,930)
There are many job openings for allied health care workers in France, in addition to doctors and nurses. What is allied healthcare? These are positions that serve as an extension of the providers of primary care. Here are just some of the healthcare positions with the highest paid jobs in France that are in high demand:
Technologist for the laboratory
Medical service provider for emergencies
Pharmacist
Counsellor for mental health
Psychotherapist
Radiology therapist
Depending on experience and qualifications, the salary for allied healthcare workers varies from $3,000 to $7,000 per month. While an appropriate degree is required by therapists, pharmacists and counsellors, other allied healthcare workers need only approximately two to three years of technical training.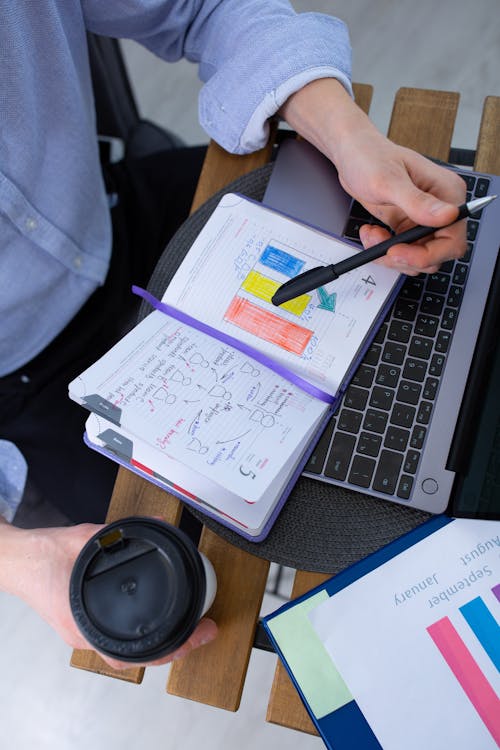 Bank Managers | Highest paying jobs in France
Average salary: € 62,500 to € 179,000
Being in charge of hundreds of millions in funds and investments with all the associated risks that come along makes managing a bank an extremely critical task worthy of a large salary.
Chief Executive Officers
Average salary: € 58,600 to € 168,000
The success or failure of the entire organisation is primarily the responsibility of CEOs. Their enormous remuneration and them being one of the highest paying jobs in France is attributable to the vast scope of impact and the risks involved. The post of CEO is also on the list of highest paying jobs in Paris.
Chief Officer of Financial Affairs | Highest paying jobs in France
Average salary: € 54,700 to € 157,000
Every job that is about money management is automatically eligible for high pay. Budgets, spending, costs, and revenue are managed by CFOs that directly affect the organization's operations. France maintains one of the strongest banking and financial sectors within Europe. The industry is always growing and, therefore, at any level, it has many job opportunities. Several years of experience in the industry and a degree in business, economics or finance is needed to get a high-paying position. Once these requirements have been achieved, it is more than likely to earn an average salary of between $5,000 and $10,000 per month.
College Professors | Highest paying jobs in France
Average salary: € 46,900 to € 134,000
France is renowned for having some of the world's most celebrated and elite research centres, dedicated to the fields of biology, medicine, engineering, oceanography and other science and technology specialities. Innovation that is unmatched anywhere else in the world has been produced by this incredible level of research carried out over the centuries. Academic researchers have access to state-of-the-art equipment and facilities and a fantastic paycheque because the government invests in the research efforts. The pay scale starts at a generous $4,000 and can climb as high as $10,000 per month because institutions want to attract the best and brightest.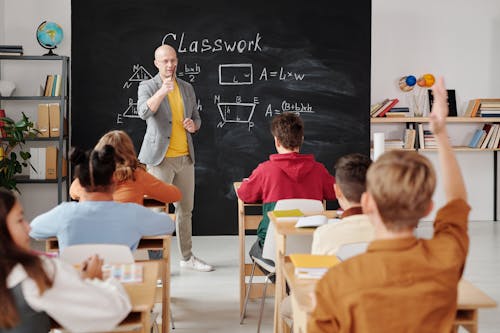 Teaching Jobs
Average salary: € 42,350 ($ 50,320)
The demand for English teachers in France is quite high, as the country is involved in the English-speaking employment market. In private as well as state schools, language colleges, town halls, universities or within a business, teaching Business English to its employees can be sought for a teaching job. Teachers need to learn the native language, even if a job such as teaching English as a foreign language requires them to speak English. The official French certificates of competence, DELF and DALF, are awarded by the Ministry of Education of France.
Professionals from computer science and IT | Highest paying jobs in France
Average salary: € 45,700 ($ 54,300)
France is one of the most advanced countries in Europe. And it has not slowed down a bit, embracing all kinds of technologies, instruments and applications. As a result, jobs in technology, from computer programming to information technology and data science, are heavily in demand.
Technology specialists can expect to earn anywhere from $5,000 to $9,000 a month. What's more, French workers say that there is always room for progress, which is much more common in France than in North America.
Directors of Commercialisation
Average salary: € 35,200 to € 101,000
Marketing directors are responsible for increasing their organisations' revenue. They are directly responsible for generating business and, for that reason, they are they are one of the best paying jobs in France.
The demand for professionals is steadily increasing, whether it is business consulting or marketing professionals across the different sectors, and is expected to reach its peak by 2025. Strong multinationals, an ageing population, all add up to the demand for management professionals. In addition, management professionals are also constantly required by the consulting business.
Electrician | Highest paying jobs in France
Average salary: € 41,160 ($ 48,910)
There are also ample employment opportunities in France for individuals who are skilled in certain professions, such as roofers, locksmiths, plumbers and electricians, particularly because France is in the midst of a housing and business boom. Many of these jobs are also unionised, and staff enjoy significant job stability and good salaries. The salary of an electrician may range from $3,000 to $5,000 per month.
Learn more about our attractive Study Loan France on UniCreds
Final Word
In Europe, France is the third-largest economy and the seventh-largest worldwide but 8.1 per cent of the population is still out of work. One of the main reasons for this situation is the lack of correspondence between the needs of companies and the skills available in the workforce. In particular, there is a shortage of qualified workers to fill vacancies in the information technology (IT), health and engineering sectors, whereas there is surplus labour available for the agricultural, manufacturing and mining sectors.
Have the necessary skills and qualifications that employers are looking for, then finding some of the best paying jobs in France with thousands of vacant positions is not that difficult.
If you are a student planning to move to France, here are some blogs you shouldn't miss: