Evaluating the cost of living is key when speaking about living in France or other foreign countries. How much are you going to spend on rent or mortgage, utilities, grocery, internet, movies? Of course, the solution is not the same for everyone: it depends on your lifestyle and when, once you arrive in France, you intend to worry about finances a little. It is almost inevitable that Glittering Paris would make gaps in your budget bigger than the humble lifestyle found in quieter corners of France, such as the Charentes or the Auvergne. But it is possible to get a sense of whether you can survive easily in France amid lifestyle variations and it may impress you to find that France is more accessible than you might expect.
When planning to relocate to France, living costs are an important aspect to remember, mostly because they may differ dramatically across the region, with Paris and Lyon being the most costly cities to reside in. Even the cost of living in Paris for a month is quite high, in fact.
Most Expensive and Cheapest Cities in France
Here are the most expensive and cheapest cities in France (ascending order).
Paris (The cost of living in Paris for a month is € 1700/month)
Nice (€ 1350/month)
Lyon (€ 1325/month)
Bordeaux (€ 1275/month)
Marseille (€ 1275/month)
Montpellier (€ 1250/month)
Lille (€ 1225/month)
Toulouse (€ 1225/month)
Grenoble (€ 1225/month)
Nantes (€ 1175/month)
Cost of living in France: Housing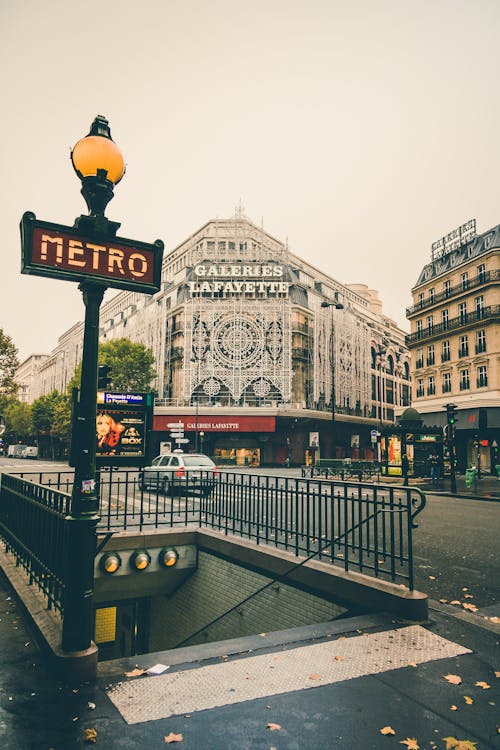 If you go for the typical metropolitan flat, French housing is quite expensive. In cities like Paris and Lyon, people can pay up to 50 per cent of their monthly income on rent alone. The rates skyrocket even more as you go from a one-bedroom location to one with several bedrooms. However, by commuting to a less urban area or residing in the Parisian suburbs, people can reduce their cost of living in France.
How much is the cost of living in France? For starters, get ready to pay up to €1,400 a month for a one-bedroom apartment in central Paris, or double if you like two or three bedrooms. Lyon is also cheaper in terms of housing, with costs for a central one-bedroom apartment starting at about €600-€800 per month, or €1,100 for a three-bedroom apartment. With one-bedroom apartments beginning from about €550 a month and three-bedroom assets for €950, Marseille is still cheaper.
French land taxes appear to be significantly lesser than in other countries if you purchase property in France.
Cost of living in France: Grocery
The suggested monthly amount that you can budget for groceries is between €100-300 ($110-330)
France living cost for groceries :-
.
| | |
| --- | --- |
| Produce | USD |
| White rice | 1.9 |
| Cheese | 16 |
| Chicken | 9 |
| Beef | 19 |
Cost of living in France: Utility and Internet
Similar to the rest of Europe, Paris has basic service rates, which are added to the living costs in Paris. totalling an average of about €160 a month for an 85-square-meter apartment. In this scenario, essential services apply to water, cooking, power, and disposal of garbage.
Owing to the clean air during the year, utility costs will be even lower in smaller towns throughout the south of France.
In contrast to EU levels, the cost of energy in France is not huge. In France, the average energy rate is about € 0,15 per KWh, which is lower than the EU average of € 0,20. With standard packages beginning at about € 20 – € 30 per month, the cost of the internet in France is also comparable. You would still need to pay for the expense of a regular broadcasting licence (€ 139) if you have a television.
Cost of living in France: Education
Children are expected to go to school from the age of 6 to 16. Except for certain school visits and materials, the government pays for everything. Schools in France, though, are normally not bilingual, so you may need to look for foreign schools that provide English and French lessons. This can be an unnecessary charge. Non-subsidised students can adopt their own curriculum. Annual school fees differ, although they start at about € 2,250 a year. State universities in France, where you can obtain a French Bachelor's degree equivalent, can cost less than € 200 per year. It will cost from € 3,000 and € 10,000 a year for private universities.
France living cost for education:-
| | |
| --- | --- |
| University | Fees |
| University of Orleans | € 170 – 601 |
| University of Strasbourg | € 184 – 610 |
| Grenoble INP Institute of Engineering Univ. Grenoble Alpes | € 122 – 470 |
| University of Burgundy | € 170 – 601 |
| École Polytechnique | € 12,000 – 19,850 |
| Paris Descartes University | € 12,000 – 19,850 |
Cost of living in France: Transport
What is the cost of living in France? The metro system is well-developed in a big city like Paris and can carry you wherever you need to go to the city for just € 1.90. It costs a little bit extra to reach the suburbs, but it is still readily available. People living in more urban cities, because of the convenience, prefer to take public transport over buying a vehicle. However, vehicles are seen most often in more remote settings, with petrol costing about € 1.60 a litre.
It is quite convenient to take a train to other destinations throughout France (such as Mont St. Michel, Giverny or the Normandy beaches, for example) or to other countries (such as Switzerland, Germany or the UK) and you can find cheap prices online for a month or so before booking.
If you're searching for a taxi, starting prices in areas like Paris or Marseille are €5 and increase per kilometre by about € 1.30. Uber is also a simple and common choice for moving around bigger cities.
City
Cost
Paris
1. Single metro/bus ticket: € 1.90
2. Weekly pass (Navigo): € 22.80 for all zones
3. Monthly pass (Navigo): € 75.20 for all zones
Nice
1. Single bus/tram ticket: € 1.50
2. Day-long bus/tram pass: € 5
3. Nice airport: € 6
Bordeaux
1. Single bus/tram ticket: € 1.70
2. Roundtrip bus/tram ticket: € 3.10
3. Day-long bus/Tram ticket: € 4.70
4. 10 bus/tram tickets: € 13.20
Marseille
1. Single metro/bus/tram ticket: € 1.60
2. Day-long bus/tram/metro/ferry ticket: € 60
Nantes
1. Single bus/tram ticket: € 1.60
2. 10 bus/tram tickets: € 14.90
3. Day-long bus/tram ticket: € 5.40
Lyon
1. Single bus/funicular/tram/metro ticket: € 90
2. 10 bus/funicular/tram/metro tickets: € 16.90
3. Day-long bus/funicular/tram/metro ticket: € 80
Cost of living in France: Healthcare in France
The carte Vitale, the French insurance passport, may be requested by French citizens (anyone residing in France for longer than three months). A tap of your card will refund you for the cost if you go to a doctor's appointment.
The state would pay approximately 70 per cent of your medical bills. Whether you have a medical illness, such as cancer or diabetes, or have an infant, 100 per cent of your expenditures would be paid by the state. The payout to PUMA (Protection Universelle Maladie), the French social security scheme, makes it possible. About 8 per cent of paychecks for employers go through this.
If you are looking for study loan France make sure you visit our website
Cost of living in France: Childcare in France
France operates childcare centres that are 80 per cent supported by the state, named crèches. Due to strong demand, they fill up fast. There are also private childcare centres open, although they will cost you more.
Parents receive child benefits. You will get €120 a month if you have two daughters. You will get €275 a month for three daughters, and €155 for each additional kid.
Cost of living in France: Employment Care and Pensions
In France, any working citizen must have social insurance. Your employer would usually take only 1 per cent of your compensation for it, then spend 13 per cent for their own. Nonetheless, whether you are a freelance contractor/self-employed, a farmworker, public servant or disabled, you can get multiple incentives and will have to compensate yourself for some path into social security. Anyone who pays for this programme is entitled to an allowance for the aged. The age to obtain it is usually 62, and how much you receive relies on how much you received in your 25 years for the maximum salary.
Cost of living in France: Food and Drink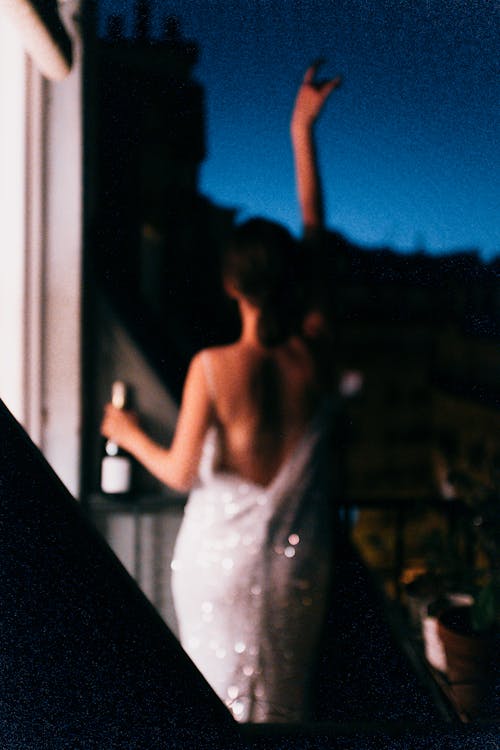 How expensive is cost of living in France and living costs in Paris including food and drink? Dining out for two in France, in a mid-range restaurant, will be about € 50 (USD 57) for a three-course dinner. For half a litre, domestic beer is about 1.54 € (2 USD), whereas anything manufactured would naturally be more pricey. For a mid-range bottle of wine, plan to spend an average of 6 € (7 USD).
Cost of living in France: Leisure Activities
In France, outdoor sports may be expensive. On average, workout memberships cost about 55 € (62 USD). A movie pass costs roughly € 9. (10 USD).
Total Cost Summary
What is the average cost of living in France? Here is a monthly estimate.
| | |
| --- | --- |
| Expenses | U.S. $ |
| Rent | $800 to $1,200 |
| Electricity | $48 |
| Groceries | $600 |
| Landline rental fee (excluding call costs) | $21 |
| Gas for heating/stove | $59 |
| Internet | $32 |
| Transportation | $175 |
| Cell Phone plan | $20 |
| Regular purchases of coffee/croissants/baguettes | $80 |
| Cinema | $19 |
| Health insurance top-up (hospital-only plan) | $29 |
| Lunch for two | $200 |
| Monthly Total | $2,083 to $2,483 |
Best Way to Budget in France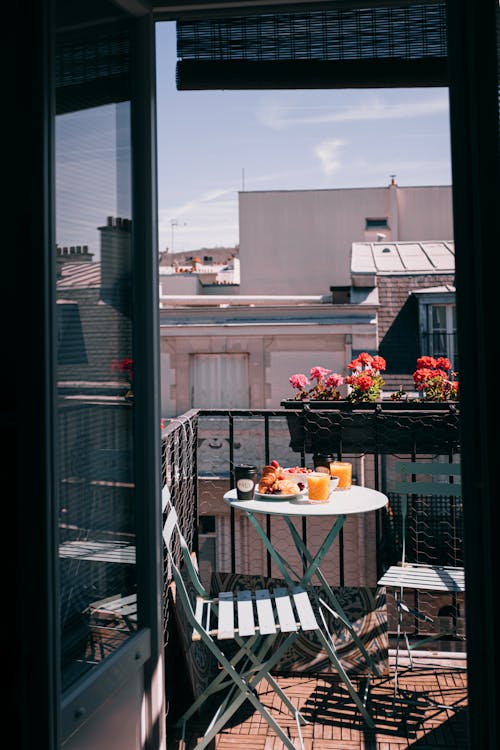 When it comes to fruits and vegetables, shopping from the nearest farmer's market will cut food prices and may taste fresh as well! It can take a harder toll on your pocket to eat out at restaurants or order pre-made meals. For two guests, the estimated price of a three-course dinner is €50. On average, half a litre of beer is €6. Alcohol, especially wine, is inexpensive, varying between € 4 and € 8. Baguettes are around € 1 each, and pastries and sandwiches, depending on the venue, will vary from € 4 to € 9.
If you are a student planning to shift to France, don't forget to read our blog: Top-Notch Universities In France For International Students.
We hope you enjoyed reading this blog. If you're someone who wants to share your valuable experiences through a blog, we're more than happy to collaborate. Write to us at contact@unicreds.com to know more about our guest-post submission process.