The demand and value of information and knowledge have drastically increased in India over the years. This has a direct impact on the cost of education. Currently, education is at an all-time high and it will continue to grow in the same manner for many more years to come. As per the data released by the National Sample Survey Office (NSSO), the average annual expenditure on the private schooling of a child has increased by a whopping 175% in the last 10 years. During the same period, the cost of professional or technical education increased by 96%. These numbers are not to scare you. They are simply presented to make you aware of the expenses that your future holds. Hence, it is extremely important that you start saving for your child's education. Mutual Funds are undoubtedly a safer option and yield good returns in the long run. So, here is an article that lists down the best mutual funds to invest in for education abroad.
Why Are Mutual Funds A Good Investment Option?
Now you may ask why Mutual Funds for education, right? The repetitive statement – Educational Mutual Funds are subject to market risks, please read all documents carefully- haunts us, isn't it? But it is never a good idea to put all the eggs in one basket, you need to diversify your portfolio to meet your financial goals. Hence, Mutual Funds are a great investment option.
If you wish to read more about the ways to diversify your portfolio, do consider reading this blog: How To Diversify Your Portfolio – The Correct Ways.
Following are a few reasons why mutual funds can still be a good deal.
1. Experts have time and again suggested that Mutual Funds (especially via the SIP route) provide a disciplined way to invest. They also provide you with enough corpus if you have a time horizon of around 20 years.
2. Even when the market sees a correction, you can invest a lump sum amount to further take on the advantage of rupee cost averaging. This will yield you better rates and will help you in achieving your goals sooner.
Types Of Mutual Funds | Top Mutual Funds For Education
Here are the types of Mutual Funding for education that you can opt for your child's education needs.
Diversified Equity Funds: These appear to be apt as they are less volatile in the long run.
Debt funds that carry the lowest risk only in a case when the time horizon for the financial goal is relatively low.
Multi cap funds
Hybrid funds: To create a balance between risk and safety.

Also Read: Best Forex Cards For International Students 2021
Best Mutual Funds To Invest In For Education

Now that we have realised the importance of Mutual Funds, let's quickly check out the best mutual funds to create educational plans.
SBI Small Cap Fund
The SBI Small Cap Fund focuses on providing investors with long-term capital growth by investing in a well-diversified basket of equity stocks of small-cap companies. Weighing all the parameters results in the number one ranking of this mutual fund on our list of 'Best Mutual Funds To Invest In For Education'. The risk involved with this mutual fund is moderately high but the trailing returns are much higher than the benchmark over a period of 3, 5, and 7 Years.
| | | | |
| --- | --- | --- | --- |
| Returns | 3 Year (%) | 5 Year (%) | 7 year (%) |
| Fund | 0.99 | 8.38 | 20.07 |
| Benchmark | -15.05 | -3.41 | 4.49 |
The assets of the SBI Small Cap Fund are allocated in the stocks of high potential, growth-oriented businesses such as Dixon Technologies, JK Cement, Hawkins Cookers, Hatsun Agro Products, etc.
A bottom-up approach is used for stock picking from small-cap companies by the fund managers. The top sectors of asset allocation include Engineering, FMCG, Finance, Cons Durables, and many more.
With an aggressive investment stance, this mutual fund has invested 66% of the total assets in small-cap companies.
The fund has clearly outperformed the returns delivered by its benchmark with a significant number over a period of 1, 3, 5, and 7 years.

Unsure of which loans to get? Get a FREE consultation by filling the form in this blog!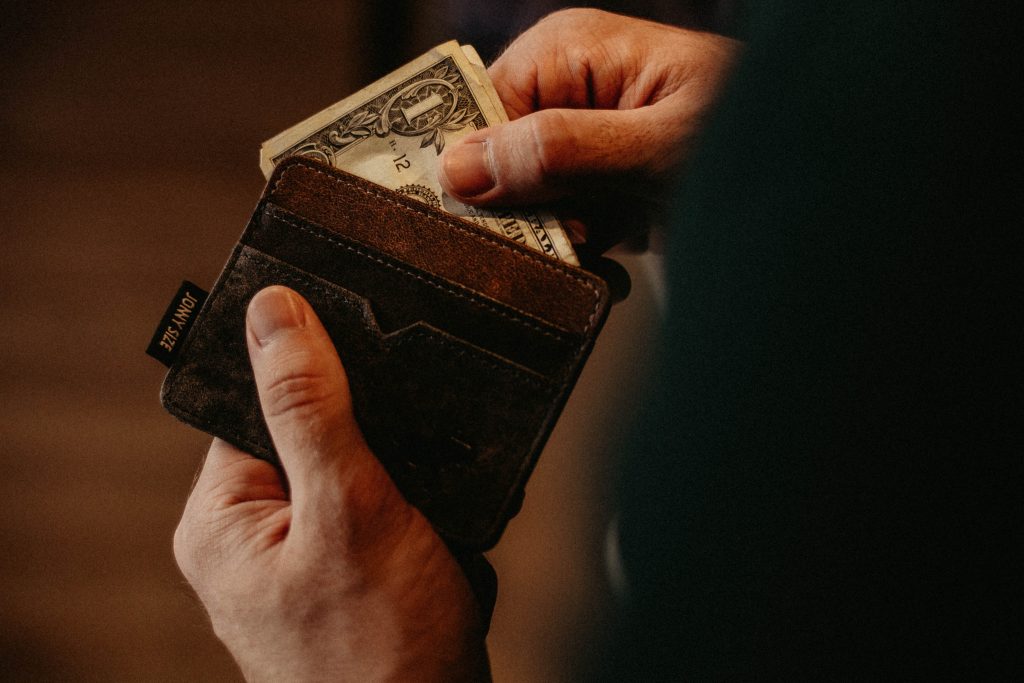 Axis Bluechip Fund
Occupying the second position on our list of 'Best Mutual Funds To Invest In For Education' is Axis Bluechip Fund. As one of the best bluechip funds in the market, this fund predominantly invests in Large Cap companies. 99% of total assets are allocated in Large Cap and the remaining 1% is in Mid Cap companies. This portfolio aggregate makes it a relatively less volatile fund giving inflation-beating returns if invested for at least 3 to 5 years.
| | | | |
| --- | --- | --- | --- |
| Returns | 3 Years (%) | 5 Years (%) | 7 Years (%) |
| Fund | 8.25 | 7.72 | 12.02 |
| Benchmark | -0.79 | 2.71 | 7.46 |
According to the portfolio valuations, there are a total of 23 stocks that are carefully placed in Finance, Technology, FMCG, and other defensive sectors. Also, large companies such as HDFC Bank, Kotak Mahindra Bank, ICICI Bank, and Reliance Industries are the top issuers here.
Under a passive approach towards portfolio analysis, the fund managers have focused on generating equal or higher returns than the benchmark. This strategy has been successful as the fund has generated higher returns than the benchmark over 1-7 years.
As your investment intent is long-term capital growth for children by searching for the best Mutual Fund for educational plans, this fund is a suitable option.

Also Read: 8 Best Finance Books of All Time That You Must Read
L&T Mid Cap Fund
Midcap Funds can invest in a range of companies starting from the 101st largest to the 250th largest listed company in India. These companies account for 15-20% of India's total market capitalisation. Many of them are typically dynamic, strong competitors within their sectors and are likely to become tomorrow's blue-chip companies.
| | | | |
| --- | --- | --- | --- |
| Returns | 3 Years (%) | 5 Years (%) | 7 years (%) |
| Fund | -4.24 | 5.41 | 16.08 |
| Benchmark | -4.89 | 3.45 | 11.18 |
The L&T Midcap fund has a 5-year return of 5.41% and 7-year returns of 16.08%
The fund managers have built a diversified portfolio of around 83 stocks.
Investors in this fund have a good chance of seeing their wealth multiply manifold.
BottomLine | Educational Mutual Funds
With very little research and effort, you can become your own financial planner, and in almost no time will you land up with sufficient corpus for your child's education. The purpose of this article is not to increase your worry about the cost of child education but to make you aware of the situation so that appropriate steps can be taken. Hope your queries on mutual funding for education are resolved!

Thank you for reading this blog 'Best Mutual Funds To Invest In For Education'. If you enjoyed reading this blog and would like to continue reading more about investment then do check out our following blogs.