Funding for postgraduates degrees can help you finance your future studies, but the first search for master's grants and bursaries is easier since these do not have to be repaid. A scholarship is a type of non-repayable financial assistance that is provided dependent on an individual evaluation of predetermined requirements – a scholarship would concentrate on recognising and honouring your academic achievements.
A bursary or grant is a type of non-repayable monetary assistance intended to help students who fulfil certain financial eligibility requirements. The terms bursary and grant are synonymous.
Such postgraduate funding and bursaries are primarily intended to assist with school fees, while some are designed to aid with living expenses. They can pay any of the costs or only offer a minor yet valuable contribution; you may also be able to secure financing from several sources.
Funding for Postgraduates Degrees in the UK
1. The Chevening Scholarships
The UK government offers these scholarships to people with outstanding academic records and shown leadership ability. Scholarship recipients are hand-picked by British embassies around the globe. The scholarship scheme provides financial assistance for a one-year Master's degree at some of the UK's top institutions, with over 1,500 Chevening Scholarships available internationally during each academic cycle.
2. The Commonwealth Scholarships
A wide range of scholarships and fellowships are awarded by The Commonwealth Scholarship Commission in the UK (CSC), including:
Commonwealth Master's Scholarships
Commonwealth PhD Scholarships
Commonwealth Distance Learning Scholarships
Read: PhD Loans For Postgraduate Students: What To Know?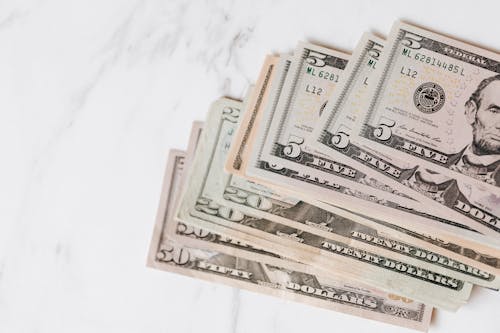 Funding for Postgraduates Degrees From UK Universities
Top UK colleges often have lucrative grants for international students based on academic achievement or financial need. Here are several scholarships and scholarship application services offered by some of the UK's leading universities:
University of Oxford
Imperial College London
King's College London
London School of Economics and Political Science (LSE)
University College London (UCL)
Funding for Postgraduates Degrees in the US
Fulbright Foreign Student Program – Fulbright is one of the most well-known government-funded US scholarships for foreign students. It provides scholarships for college students, creative adults, and musicians to study in the United States for a year or longer. Foreign students from all disciplines are welcome, with the exception of pharmacy.
Hubert Humphrey Fellowship Program – This is a non-degree scholarship scheme for foreign, accomplished professionals who choose to research for 10 months in the United States. About the fact that funding postgraduate studies do not help degree requirements, students can research and expand their knowledge at technical institutions around the country.
Preply Scholarship – Three winners will each get a cash prize of up to $2,000. Open to all students (domestic and foreign, at every research level) between the ages of 16 and 35. To join, you must write a 500-word article on online schooling, multilingualism, or career advancement.
Scholarships From US Universities
Harvard University Scholarships – Harvard University provides a variety of (highly competitive) foreign scholarships to applicants from all around the world.
University of Minnesota International Scholarships – Provides a Global Excellence Scholarship as well as the #YouAreWelcomeHere Scholarship, which is a renewable scholarship worth $15,000 per year.
University of Oregon International Scholarships – Foreign students from all around the world are encouraged to apply for US scholarships to study at the University of Oregon.
Funding for Postgraduates Degrees in Canada
Banting Postdoctoral Fellowships – Scholarships and fellowships are available from the Canadian government to foreign students pursuing postgraduate studies in the natural and social sciences or health research.
Canada Graduate Scholarships – Master's Program – Scholarships for Canadian students pursuing a master's or doctorate degree at a (CGS-M designated) university in Canada.
IDRC Research Awards – Scholarships from the Canadian government for students from developed countries pursuing a master's or doctoral-level research degree at a recognised Canadian university.
Read: What All Do You Need to Apply for MS in Canada?
Postgraduate Funding Grants From Canadian Universities
Carleton University Awards for International Students – Scholarships to study in Canada at Carleton University are available to every graduate student who applies and is directly eligible for the awards.
Concordia University International Undergraduate Awards – Several scholarships are available for foreign students to study in Canada at Concordia University in Montréal. These scholarships are free to international students at the undergraduate level.
Dalhousie University Scholarships – Scholarships are available for present and aspiring international/domestic students of all ages attending Dalhousie University in Halifax.
Funding for Postgraduates Degrees in Australia
1. Australia Awards Scholarships
Australia Awards Scholarships, previously known as Australian Development Scholarships (ADS), are long-term development awards funded by the Australian Department of Foreign Affairs and Trade. They enable people from developing countries, especially those in the Indo-Pacific zone, to pursue full-time undergraduate or postgraduate studies at contributing Australian universities and Technical and Further Education (TAFE) institutions. Full tuition fees, return plane travel, establishment allowance, contribution to living expenses (CLE), Overseas Student Health Cover (OSHC), etc. are the benefits of this scholarship.
2. Destination Australia Scholarships
The Australian Government provides the Destination Australia scholarship scheme, which helps both Australian and foreign students research in metropolitan Australia. About 1000 $15,000 scholarships will be awarded each year to assist with the research and living costs associated with pursuing a Certificate IV to Doctorate level degree at a regional campus of a qualifying Australian university.
3. International Postgraduate Research Scholarships (IPRS)
The IPRS programme allows foreign students to pursue a postgraduate research degree in Australia whilst working with leading Australian researchers. Scholarships are valid for a two-year Masters by research degree or a three-year Doctorate by research degree. The grant pays for education and health insurance.
Scholarships From Australian Universities
Sources of graduate funding include:
1. University of Sydney International Research Scholarships
The University of Sydney encourages students to apply for the University of Sydney International Research Scholarship if they are qualified to pursue a Postgraduate Research Degree or a Master's by Research programme at this university (USydIS). The USydIS would pay education and living expenses for up to three years, with a one-semester extension option for PhD students.
2. Macquarie University International Scholarships
This Scholarship offers exceptional applicants with a partial tuition fee scholarship to study an undergraduate or postgraduate program at the Macquarie University North Ryde campus. The scholarship cost varies up to AUD$10,000.
3. Griffith Remarkable Scholarships
Griffith University is offering the Griffith Remarkable Scholarship to outstanding candidates applying for undergraduate and postgraduate coursework studies at Griffith University. The grant pays half of the tuition costs, which are taken from the tuition fees for the length of the course.