Reading books are a pocket-friendly option, isn't it? I mean it is better to learn from someone's mistake rather than risking your own money. I don't say that first-hand experience doesn't matter. It does. But it is important to know the basic do's and don'ts, isn't it? By reading a book, you consume a huge amount of research in a relatively short amount of time, and it is one of the best ways to improve your skills. This article talks about the best finance books of all time!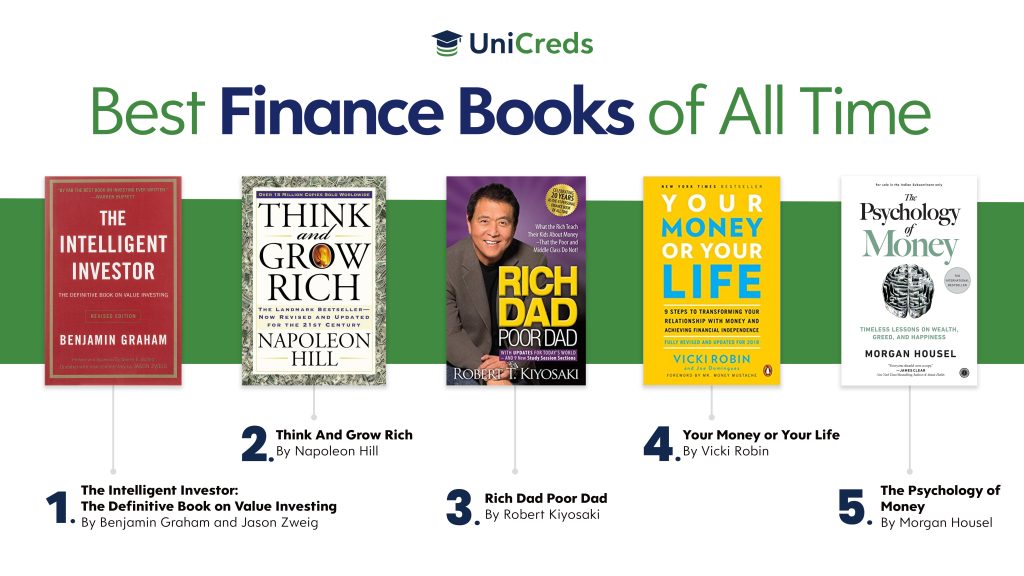 The only problem is that there are a colossal amount of Best Finance Books in the market and there are much more to come. For instance, just doing a search for "Finance Books" on Amazon results in more than 70,000 books about Finance, so how do you make up your mind about what to read?
– Oneshop.it: fitness equipment, health and beauty equipment clenbuterol liquid dosage #ИМЯ?
Google would merely throw the 'Best Finance Books of All Time' list at you but hey, I can help you with a bit more specifics and thus, reduce your efforts. So read till the end to discover which ones would you like to add to your cart. Let's begin with the list of books.
Best Finance Books Of All Time
1. The Intelligent Investor: The Definitive Book on Value Investing
By Benjamin Graham and Jason Zweig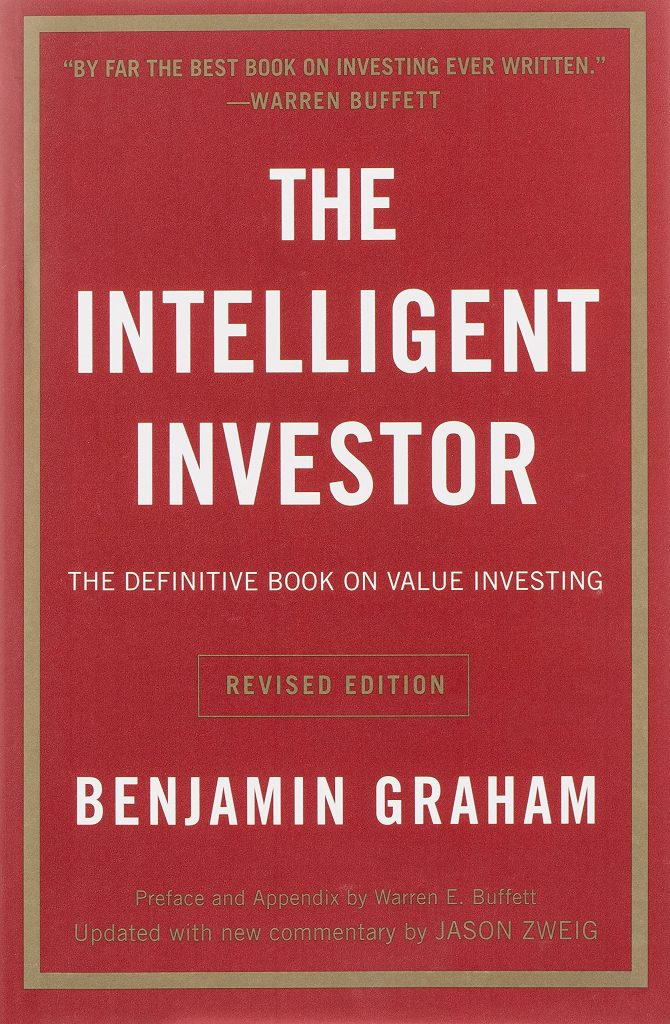 Benjamin Graham was a British-born American economist and professional investor. He is still considered the father of value investing. Value investing is an investment approach he began teaching at Columbia Business School in 1928. Jason Zweig is an investing and personal finance columnist for The Wall Street Journal who wrote this book with him.
The most fascinating fact about this book is that it is highly recommended by Warren Buffet hence making it one of the best finance books of all time. That's right, the Warren Buffet. "By far the best book on investing ever written." is what he quoted. So if you're looking forward to learning about investing then this is the book you should start with.
---
Recommended Reading: Tips for Students Interested in Investing
---
2. Think And Grow Rich
By Napoleon Hill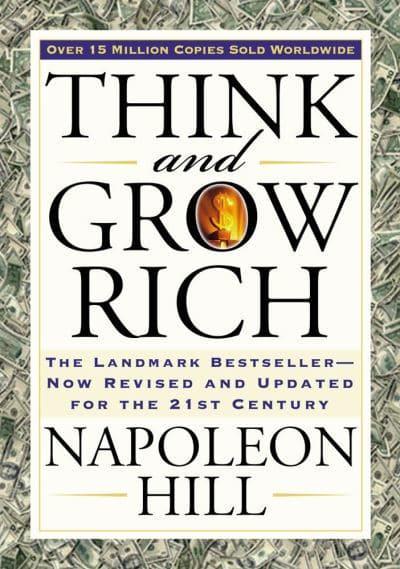 Over 100 million copies of this book are sold. This financial book will inspire you to become a rich man and a great person too. The real-life examples of Thomas Edison and Henry Ford make the book even more appreciable. Even though it was written in the 20th century, the learnings and boldenone are applicable still today. This is why the book is classified as one of the best financial books of all time.
Know More about Abroad Educational Loan
---
3. Rich Dad Poor Dad
By Robert Kiyosaki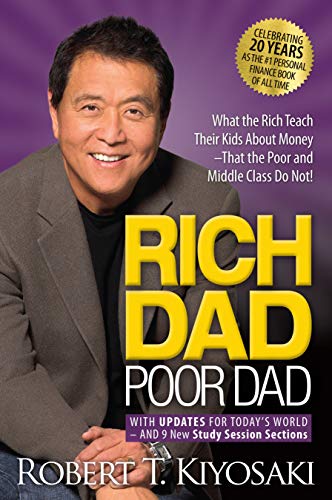 We all have most likely seen the cover page of this book. Or at least heard about it from a friend. There's a reason why this book has stuck around for more than two decades and became one of the best finance books of all tiem. In the book, Kiyosaki shares what he learned growing up from his father and his friend's father, the latter of which is the "rich dad" in the title in the simplest manner. Those lessons include how you don't need to make a lot of money to get rich, defines assets and liabilities, and explains to parents why schools won't teach your kids what they need to know about personal finance. Robert Kiyosaki has challenged and changed the way tens of millions of people around the world think about money. With perspectives that often contradict conventional wisdom, Robert has earned a reputation for straight talk, irreverence, and courage. He is regarded worldwide as a passionate advocate for financial education. This is one of the best personal finance books to read of all time and my personal favourite. If you are a teenager starting to learn about finance then this book is for you.
---
If you are a student then do read: How To Manage Finances Effectively As A Student
---
4. Your Money or Your Life
By Vicki Robin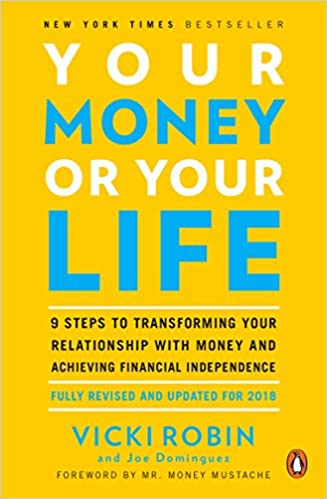 This book has over a million copies sold. It lays out an easy-to-follow, nine-step plan to help you change your relationship with money. Whether it's how to get out of debt, get started investing, how to build wealth, or even save money by practicing Robin's signature mindfulness technique, this read has you covered. This is why it is regarded as one of the top finance books of all time.
---
5. The Psychology of Money
By Morgan Housel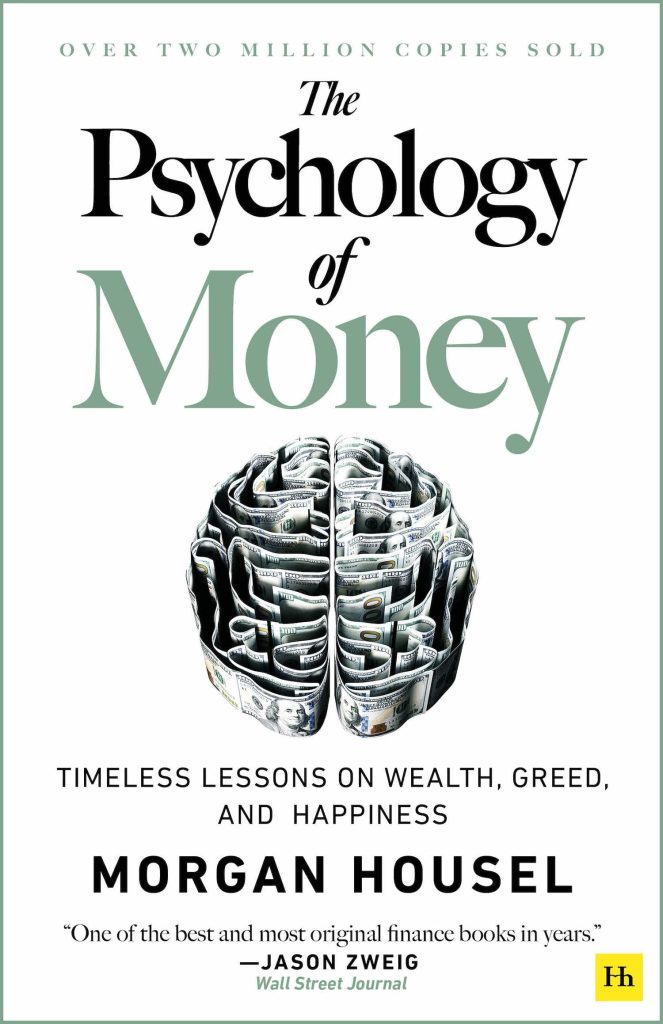 This read is an interesting delve into the psychology of money. It also explains how your ego, preconceived notions, and even your pride can affect your decisions around money. This is obviously dangerous while managing your investment portfolio. The book will give you tips and tools for combating these biases in the form of 19 short stories that focus on the same topic. Housel is a partner at The Collaborative Fund and has worked as a columnist at The Wall Street Journal. No wonder that his book ranks amongst the best financial books of all time.
---
6. The Millionaire Next Door
By Thomas Stanley and William Danko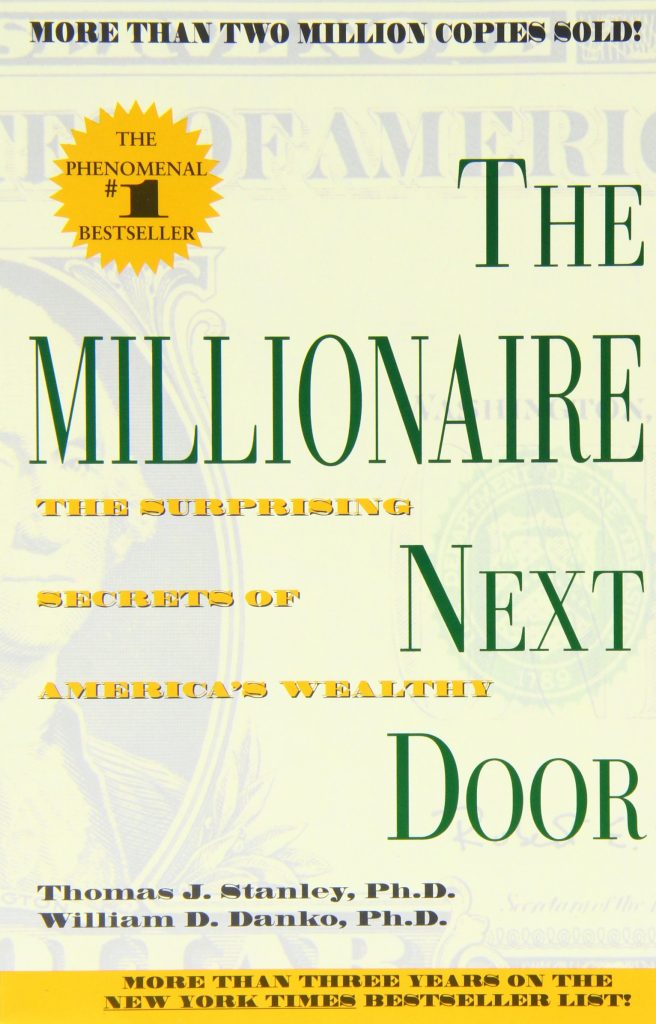 Money buys clothes, clothes don't buy anything! This is why you should always buy cars, book vacations, etc from the profits and never spend the principal. That is the basic premise of this book – build profits, then enjoy them – but don't spend principal.
---
7. Common Stocks and Uncommon Profits
By Philip Fisher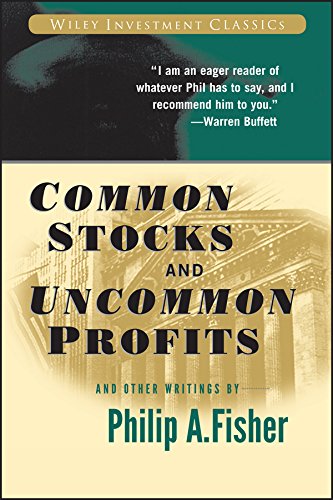 Philip Fisher is among the most influential investors of all time. He is widely admired and respected all across the globe. His investment philosophies, introduced almost forty years ago, are not only studied and applied by today's financiers and investors but are also regarded by many as gospel. This book is invaluable reading and has been since it was first published in 1958 which is why it is considered one of the best money books of all time.
Know More About UK Education Loans For Students
---
8. I Will Teach You To Be Rich
By Ramit Sethi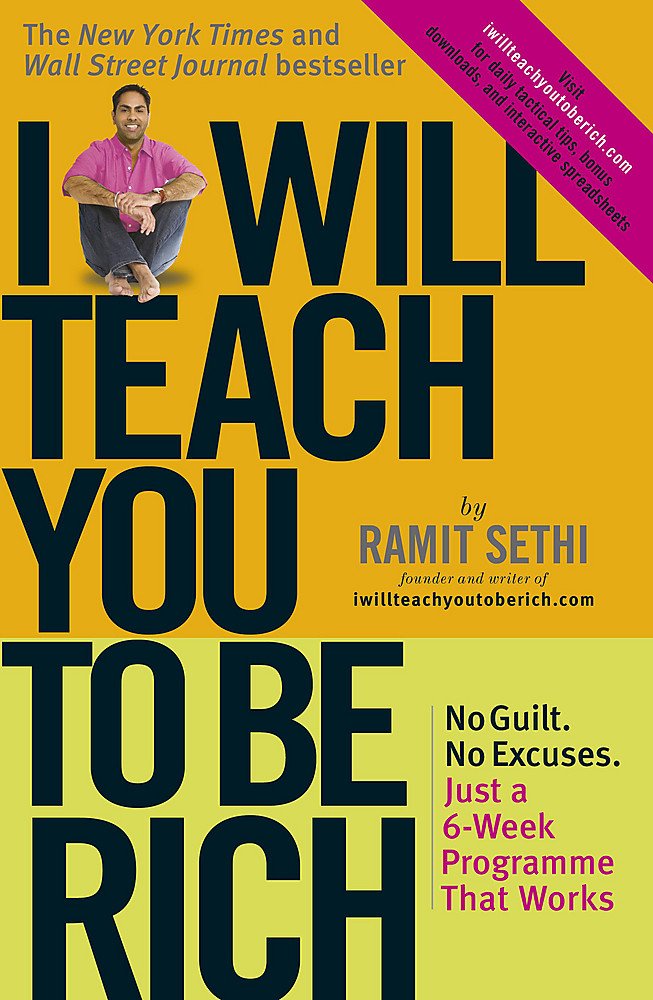 I won't teach you how to be rich but Ramit Sethi will. Being rich isn't about not spending money at all. This book explains that you can spend your money, guilt-free, as long as you have it invested and allocated properly. It talks about how to deal with all the common money pitfalls, from paying off student loans to how to save every month, and even how to talk your way out of late fees. This 10th-anniversary edition includes updated views on technology, money, and psychology, as well as some success stories of readers who have actually gotten rich from reading—you guessed it—Sethi's book. This is one of the best books on finance of all for spenders.
---
Why You Should Start Reading Finance Books?
There are many reasons why you should consider reading best finance books. These include:
-Finance is a complex subject, and it can be difficult to understand without the right tools. Financial education books make this information more accessible.
-A lot of people are interested in learning more about finance because they want to become successful investors. Reading these books can help you understand different investment strategies that might work better than others for your situation.
-Reading top financial books can also give you ideas about how much money you should be saving each month or year depending on your goals or needs at any given point in time. This can help you figure out how much money you need overall so that it does not run out before retirement age arrives!
---
Well-Known Finance Book Authors
Some well-known authors in the field of finance include:
Benjamin Graham: Known as the "father of value investing," Graham wrote several influential finance books, including "The Intelligent Investor" and "Security Analysis."
Warren Buffett: An American businessman and investor, Buffett is known for his value investing strategies, which he writes about in books like "The Essays of Warren Buffett."
Robert Kiyosaki: Author of the popular personal finance book "Rich Dad Poor Dad," Kiyosaki emphasizes the importance of financial literacy and entrepreneurship.
David Swensen: The chief investment officer at Yale University, Swensen is the author of "Pioneering Portfolio Management," a guide to institutional investing.
Daniel Kahneman: A Nobel laureate in economics, Kahneman has written several books on behavioral economics and finance, including "Thinking, Fast and Slow" and "Misbehaving: The Making of Behavioral Economics."
---
FAQs
1.What is a finance book?
Financial Books and Records are defined as detailed accounts of the income and expenses of the Property and of Borrower and all other data, records and information that either are specifically referred to in the Article entitled "Financial Reporting" or are necessary to the preparation of any of the statements, reports.
2.What books should I read for finance?
Financial experts play a crucial role in assisting consumers in making important financial decisions. Here are some of the best books for finance.
The Intelligent Investor by Benjamin Graham.
The Million-Dollar Financial Advisor by David J. Mullen Jr.
Common Sense on Mutual Funds by John C. Bogle.
The Alchemy of Finance by George Soros.
The 10X Financial Advisor by Scott Winters.
3.Do finance books help?
Personal finance books can be powerful resources for improving your financial life if you use them as a tool for self-improvement. A good financial book can guide you to a better path, but it's up to you to make that leap.
4.What is the best book to save money on?
List of books to same money on:
The Total Money Makeover.
365 Ways to Live Cheap: Your Everyday Guide to Saving Money.
Broke Millennial: Stop Scraping By and Get Your Financial Life Together.
The Spender's Guide to Debt-Free Living.
Your Playbook for Tough Times.
I hope you find this list useful. Make sure you do read all these books in order to become financially literate.
I hope you find this list useful. Make sure you do read all these books in order to become financially literate.
Thank you for reading this blog on '8 Best Finance Books of All Time That You Must Read'. If you enjoyed reading then the following blogs may interest you.