American universities are well recognized for the excellence of their teaching and studies. The United States is the number one and the biggest choice for foreign students pursuing higher education abroad. The US education system is the most versatile and open higher education scheme for foreign students in the country. Today, approximately 30% of all existing foreign students in the world study in the United States. Here are some of the reasons for Why Study in the USA?
Academic Excellence
The U.S. has one of the strongest education systems in the world, with outstanding programs in all fields. Exceptional curriculum opportunities are accessible at the undergraduate level in both traditional and professional subjects. At the Master's and PhD level, students are routinely granted the ability to collaborate alongside and learn from some of the greatest scholars in the world. Qualifications granted by U.S. colleges are recognised internationally for their academic excellence.
Diversity in Educational Opportunities
The U.S. higher education system has a lot to give to any student. The curriculum framework puts equal focus on developing a solid theoretical foundation coupled with priority on realistic, employment-related skills.
Cut-Edge Technology
U.S. universities are global champions in technology and research and are dedicated to supplying students with the same opportunities. The emphasis is on bringing students to know the latest in the fields of science, engineering and related fields.
Opportunities for Research, Teaching and Preparation
In the U.S., graduate students obtain important expertise in study and teaching through the various assistantships open to them. They also support students to fund their higher education in the United States. The realistic knowledge obtained is very valuable for future careers.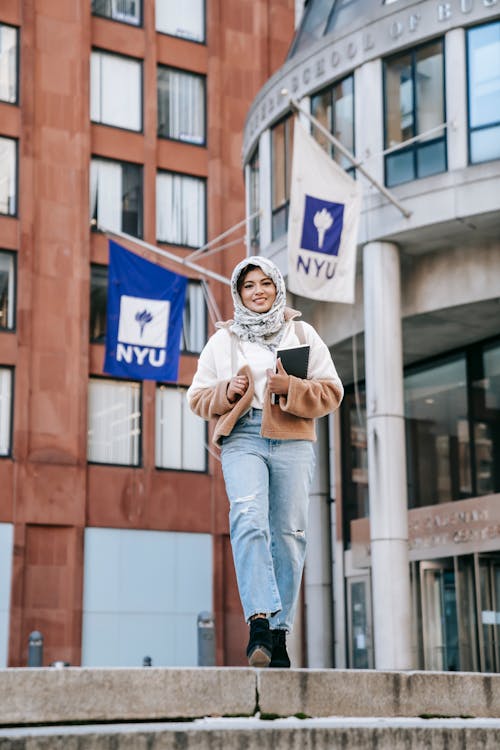 Campus Life
U.S. universities offer a broad variety of academic, sports and cultural programs to select from, which not only enhance college experience but can enable students to develop lifelong friends and become global citizens. In addition to fraternities, regional and ethnic societies, your university might even have a cricket team.
Global Education
Academic study and experience at a U.S. University have a rather good record in the international job sector. U.S. education significantly increases the student's long-term employment aspirations. Experience enhances analytical thought capabilities, improves self-confidence and cross-cultural skills, and all these qualities are strongly regarded by employers worldwide.
USA Education System
Qualifications
| | | |
| --- | --- | --- |
| Qualification | Duration | Description |
| Associate degree | 2 years | Job-oriented programs that encourage a graduate to start a career are often equal to the first two years of a 4-year bachelor's degree. |
| Bachelor's degree | 3 to 4 years | A graduate degree that requires key courses, major, minor and elective. Four years are classified as Freshmen, Sophomore, Junior and Senior. |
| Master's degree (Professional) | 1 to 3 years | Leads students from the first degree to a specific profession; the period depends on the area of research. |
| Master's degree (Academic) | 2 years | Generally awarded in conventional humanities, arts and science disciplines; can lead students to doctoral programs. |
| Doctorate or PhD | 5 to 8 years | Completed under the guidance of the Faculty Adviser, PhD is awarded to a jury of faculty members following the conclusion of the dissertation and successful defence. |
Types of Institutions
Colleges
Colleges are usually smaller than universities. Community colleges, an inexpensive study choice in the US, give two-year associate degrees, after which you can resume your studies at a university for another two years to earn a degree.
Universities
Give research-based master's, doctoral and post-doctoral degrees. In the US, there are primarily two forms of universities:
Public universities: Mainly state universities, funded and operated by the government of the state.
Private universities: A combination of profits and nonprofits funded by tuition fees and fundraising, about 20% of students study in private universities.
Ivy League: Ivy League, which is essentially a sports conference with eight private colleges in the Northeast, features several of America's oldest universities. These are considered to be some of the most valued places to study and therefore are intensely competitive for admissions.
Public Ivies: A group comprising over 30 state-funded or public colleges in the United States. While this is not an official classification of colleges, they have gained their prestige and are deemed reputable and academically rigorous. Education prices are marginally lower than those of the Ivy League institutions.
Liberal Arts Philosophy: This ideology encourages a well-rounded college curriculum that improves the general reasoning process of students. The courses begin with a broad range of courses in the fields of humanities, languages, arts and social sciences before being specialised in a specific area. The main concentration of the staff is on undergraduate teaching rather than science, with a limited student body and a large student-to-faculty ratio.
Land Grant Colleges and Universities: Big, publicly supported universities
Research-intensive Institutions: Universities deliver the highest degree of study and are a strong starting place for doctoral candidates.
Academic Year
The academic calendar typically starts in August or September and runs into May or June. New students begin in autumn, so it is a smart choice for foreign students to begin their U.S. university studies at this moment. The academic year in many institutions consists of two terms called the "semester." Other institutions have a three-term calendar known as the "trimester" method. Others, though, further split the year through a quarterly structure of four terms, plus an optional summer session. Basically, if you remove the summer session, the academic year is either two semesters or three quarters.
Credits
Each course is worth a number of credits or credit hours. This figure is approximately the same as the number of hours a student spends per week in class with that course. Usually, a course is worth three or five credits.
A full-time degree for most schools is 12 to 15 credit hours (four or five courses per term) and a minimum amount of credits must be obtained for graduation. International students are required to participate in a full-time curriculum during each term.
USA Grading System
| | | |
| --- | --- | --- |
| Grade | Percentage Point | Grade Point Average |
| A | 93-100 | 4.00 |
| A– | 92-90 | 3.67 |
| B+ | 87-89 | 3.33 |
| B | 83-86 | 3 |
| B– | 80-82 | 2.67 |
| C+ | 77-79 | 2.33 |
| C | 73-76 | 2 |
| C– | 70-72 | 1.67 |
| D+ | 67-69 | 1.33 |
| D | 60-66 | 1 |
| F | 0-59 | 1 |
| I | Incomplete | 0 |
Financing Your USA Education
Create a Budget
Budgeting is an ongoing process. Work on a "big picture" budget that covers education, room and board, housing, and living expenses. Later, you can be more precise, take into account all the extra costs of moving and settling. A very significant element in the big picture budget is health care, which may be as low as $1,000 a year for a person or as much as $5,000.
Seek Student Loans
Loans are open to foreign students intending to study in the U.S. as long as they choose to join an accepted school and have a U.S. citizen or permanent resident who will co-sign the loan with them if appropriate.
UniCreds offers best-in-class service and ensures 100% transparency throughout the education loan for USA study process. Finance your USA education through UniCreds.
Apply for International Scholarships
There are hundreds of websites accessible online that provide scholarships or links to scholarships, but not all of them are valid, and others are only for scam students. Learn how to spot a scholarship scam and discover the services that are tried and trusted.
Universities to Study in the USA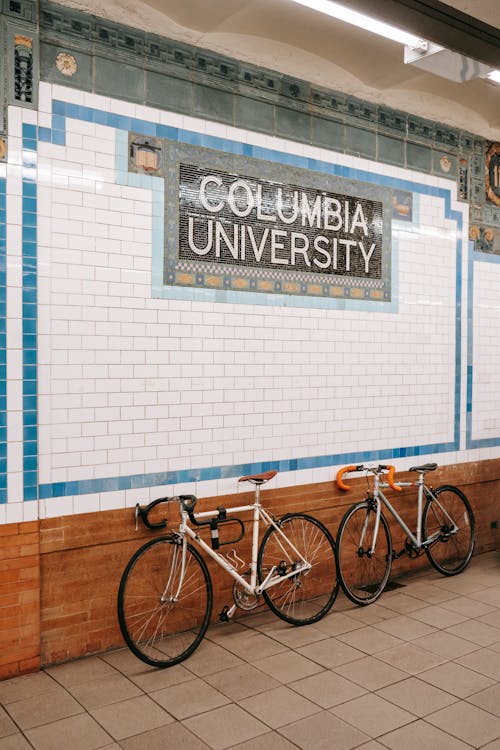 | | |
| --- | --- |
| Top Universities | 2021 Rank |
| Princeton University | 1 |
| Harvard University | 2 |
| Columbia University | 3 |
| Massachusetts Institute of Technology | 4 |
| Yale University | 4 |
| Stanford University | 6 |
| University of Chicago | 6 |
| University of Pennsylvania | 8 |
| California Institute of Technology | 9 |
| Johns Hopkins University | 9 |
| Northwestern University | 9 |
| Duke University | 12 |
| Dartmouth College | 13 |
| Brown University | 14 |
| Vanderbilt University | 14 |
| Rice University | 16 |
| Washington University in St. Louis | 16 |
| Cornell University | 18 |
| University of Notre Dame | 19 |
| University of California, Los Angeles | 20 |
Eligibility
For UG courses in the USA
Admission in the UG Courses in the USA requires:
Completion of high school from a recognized board
Higher secondary certificate, high school certificate and intermediate certificate
English proficiency tests like IELTS or TOEFL
SAT I, SAT II and ACT are some standardized tests which are required by some universities.
For PG Courses in the USA
For the Admissions in the PG Courses in the USA requires:
Completion of 16 years of previous education from any recognized university
Work experience will be preferred by some universities
All the transcripts or mark sheets of the educational qualification
GRE scores
Application Process
The student may receive the application form in three forms, namely:
It can be accessed from the university's official website.
It can be requested via email.
The application form may also be acquired by sending the same request via airmail.
Here are the mandates of the application process:
The applicant may send the enquiries at least 15 to 18 months before the proposed date of admission.
Secondary school records and transcripts of the final examination must be sent along with the application form.
If the transcript is not in English, it is compulsory to add a good English translation to it, or it would not be acceptable.
The letter of recommendation is mandatory in the procedure for admission to PG Courses in the USA. The letter of recommendation is the signed declaration of the individual who knows the student professionally. It is suggested to attach at least two letters of recommendation, as this may improve the chances of acceptance.
In addition to the letter of recommendation, a statement of purpose is also needed for acceptance to the universities of the USA.
These are the mandatory eligibility and enrollment criteria for UG and PG courses in the USA. These criteria may differ from university to university. Students are also encouraged to refer to the official website of the university prior to admission.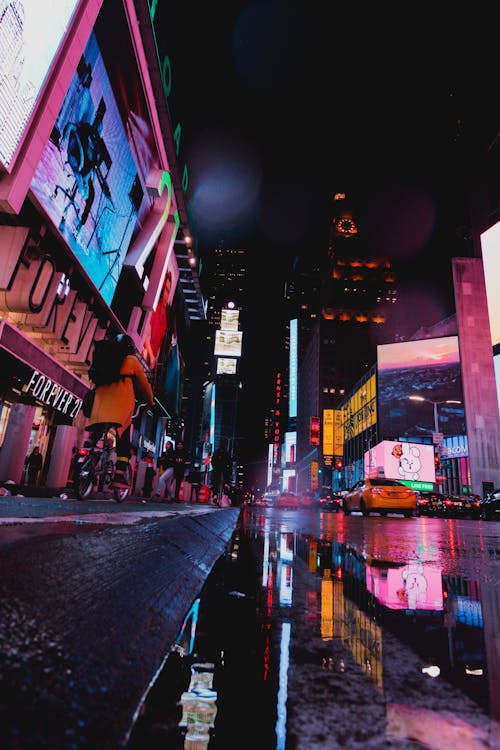 Cost of Living
With a living cost index of 84.5, Mississippi is the cheapest place in the United States to reside in. Its housing index is the lowest in the country, which is 67.1 and the average rent for 2 BHK is 746. The minimum wage in the state is $46,084 for one kid and two adults for an average family expense of just $128,000.
The second-lowest cost of living in the US is Arkansas, which has an index of 86.9. Living costs in the state are just $44,571 and transportation prices, lodging and health insurance are considerably lower in Arkansas than in other common student cities in the country.
Lower costs, among other factors, render Oklahoma the third-lowest cost of living in the US with a living cost index of 87. The monthly rent for a two-bedroom home is $879 per month and the living cost is $46,613.
With a cost of living index of 87.1 and a housing index of 70.6, Missouri ranks fourth on the list of states in the US with the lowest cost of living. The monthly rent for a two-bedroom home in Missouri is $827 and the living cost is between $40,000 and $46,000.
New Mexico has a cost of living index of 87.5, rendering it the state with the fifth-lowest living costs in the US. The average rent for 2 BHK in New Mexico is $847 and the median home expense is $193,200. With an annual living wage of $48,050, New Mexico is known to be one of the most sustainable states in the US.
Below are 10 US states with the lowest cost of living:
Mississippi
Arkansas
Oklahoma
New Mexico
Tennessee
Michigan
Wyoming
Missouri
Kansas
Georgia
Food Cost in the United States
For one person, groceries cost USD 400 – 600 per month. This varies on your eating preferences and whether any of your meals are provided in the university's accommodation. Look for cheapest supermarkets—Walmart, Target, Costco, Trader Joe's to go shopping.
In Bowling Green, restaurants have competitive prices: the price of a pizza is about USD 7 and the price of a coffee is USD 4.50.
In Chicago, you can have a meal of about USD 12, while one beer in a bar is USD 6.
Restaurants in San Francisco offer meals costing about USD 15.
Transportation Expenses in the USA
Students may use passes for public transit, such as buses and subways. A monthly public transport pass will cost USD 40-100 depending on the state. For eg, in Nashville, a student travel pass for transport services costs USD 44; in Cincinnati, a public transport pass will cost USD 53.
International students may even book their tickets in advance to fly back home or back to the United States. Planning tours and purchasing seats in advance can save students a bunch of costs.
Scholarships
US Government-funded Scholarships for Foreign Students
Fulbright Foreign Student Program – Possibly the most successful U.S. government-funded scholarship for international students, Fulbright provides opportunities for college students, creative professionals and artists to study in the U.S. for one year or longer. Open to foreign students in all disciplines except pharmacy.
Hubert Humphrey Fellowship Program – This is a non-degree scholarship program for accomplished foreign academics seeking to pursue 10 months of academic research in the United States. While funding does not help degree credentials, students are able to research and improve their knowledge at academic institutions around the country.
US Non-governmental Scholarships for Foreign Students
#YouAreWelcomeHere Scholarship – Scholarships for all foreign students enrolled at participating colleges or universities in the United States (of which there are 57). You can submit an essay or video demonstrating your commitment and initiative in fostering intercultural learning and sharing.
Abbey Road Summer Scholarships – Abbey Road provides US$1,000 scholarships for language and art majors, as well as US$500 Summer Enrichment fellowships for state institutions.
Surf Shark Privacy and Security Scholarship – A $2,000 award is open to a student already studying in the U.S. or another research destination as a high school, undergraduate or graduate student. You would need to submit an application to apply and the award will be available to all nationalities.
Tortuga Backpacks Study Abroad Scholarship – Granted twice a year to passionate foreign students wanting to study in the United States. It's worth US$1,000.
Civil Society Leadership Awards – Fully-funded scholarships are open for students from qualifying countries to research at the Master's level in the US or another host country.
David P. Shapiro Autism Scholarship – A US$1,000 scholarship offered to present or potential students living with autism in the US.
Preply Scholarship – Three recipients can earn a reward of up to $2,000. Open to all students (domestic and foreign, and at any stage of study) aged between 16 and 35. To apply, you would need to write a 500-word essay on online schooling, multilingualism and career advancement.
University-specific US Scholarships for Foreign Students
American University Emerging Global Leader Scholarship
Brandeis University Wien International Scholarship Program
Clark University Global Scholars Program
Emory University Needs-Based Scholarship Program
Harvard University Scholarships
Illinois State University International Awards
Iowa State University International Merit Scholarships
Michigan State University International Scholarships
New York University Wagner International Scholarships
University of Arkansas International Scholarships.
University of Iowa Scholarships for International First-Year Students
University of Minnesota International Scholarships
University of Oregon International Scholarships
University of Wisconsin Superior Non-resident Tuition Waiver Program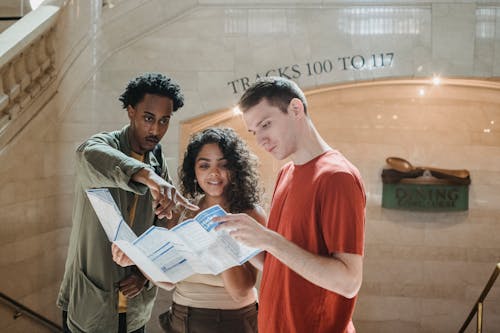 Student life in the USA
Campuses in the United States are very sociable, most colleges have their own facilities for athletics and evening entertainment, but groups and associations are often planning a variety of other events. From acapella singers to soccer players and performance artists, there are student groups that suit any niche or interest you can imagine. This can contribute to a very hectic way of life, but as long as you hold the equilibrium between study and play in place, it can offer an ideal way to get away from the burden of studies.
Culture
The culture in America is quite different, and you may meet more non-Americans than Americans. You'll meet all sorts of individuals at your class, and it's best to fit in with everybody else. To mitigate any shock, it's better to stay in contact with friends and relatives from home sometimes, and it's good to locate the same-interest communities in your region so you can meet them quickly.
Many institutions provide the assistance of an international office, who would be able to assist you to accommodate yourself with ease.
Holidays and Customs
One way to understand more about history is to take part in the celebrations of the holidays. Important holidays that Americans observe are:
New Year's Day (January 1)
Martin Luther King Jr. Day (3rd Monday of January)
St. Patrick's Day (17 March)
Memorial Day (Last Monday of May)
Independence Day (4 July)
Halloween (31 October)
Thanksgiving Day (last Thursday of November)
Christmas (December 25)
Security
Security cannot be assured in any country, but it is prudent to keep to your common sense and keep away from dark alleys. If you're in public, move in well-lit places and stick to a community of people you know well. There are several places in the US that are well-monitored and patrolled. Certain areas, such as the malls, have surveillance and alarms in operation, so be sure you don't behave in a suspicious way that could draw unnecessary attention. Although the Americans are transparent, they may still be ferociously private. Be sure you should not share any information about bank accounts, credentials, ATM pins, social security numbers, etc.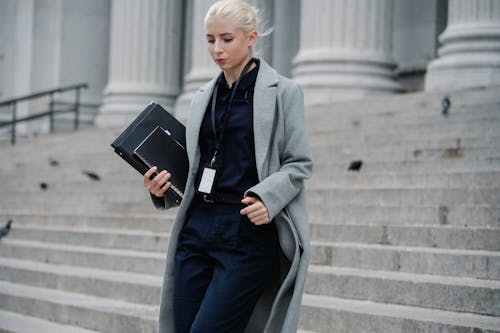 Employment Opportunities
The United States has long been seen as a "land of opportunities." As one of the leading nations with a solid economic system, the country provides an abundance of career opportunities for foreign students in all fields of employment.
There is also a plethora of internship opportunities available that can be approved by foreign students. This not only makes them grasp the intricacies of the chosen sector but also allows them to gain money when employed part-time. There is also a variety of internship opportunities available that can be considered by foreign students.
Due to skills shortages in different sectors of the American economy, foreign students with skills are in demand, and those willing to settle in America have the opportunity to apply for a Skilled Worker Visa and to work and live permanently in the US. Graduates are in high demand in the USA, especially in the fields of healthcare, film production, real estate, retail, agriculture, engineering and computer and information technology.
In the USA, there are opportunities to work part-time on campus during the first year of college. Students in the USA can work on campus for up to 20 hours a week. Many students feel that their time is best spent on internships or practical training, which enables them to work towards university credit in a related field. About every university, including those not based in major cities, has a staff committed to helping students find internships. All U.S. colleges also provide extra-curricular programs to include real-world career experience.
Another alternative that appeals to many students is to widen their learning experience by semester or summer-long travel abroad and exchange programs provided by most colleges as well as outside study providers abroad. Upon graduation, F-1 student visa holders can apply for:
Optional Practical Training (OPT)
OPT enables students to work in their chosen field for 12-24 months after completing their studies.
Some companies may also fund students for an H1-B Temporary Worker Visa, enabling them to remain in the USA for as long as they work for them. Many U.S. institutions provide an employment services department of professionals focusing on assisting students with their curriculum vitae and helping them locate job opportunities.