The UK is one of the most popular destinations in the world for higher education, with more than 500,000 international students going to uni each year. UK universities are considered the finest in the world and are regularly performing supremely well in world rankings. They have a reputation for world-class research, too. UK higher education and qualifications are accepted by employers and researchers worldwide. Students are offered the ability to acquire expertise, information, logical thought, and relations to advance their professions.
High quality postgraduate study opportunities are also available in the majority of UK universities, with some universities offering Tier 4 visa extension sponsorships. Going to university in the United Kingdom is a fantastic opportunity to develop your knowledge, know new people, learn a new culture, and try new things. You'll get a lot of help at the university and an opportunity to explore a wonderful college lifestyle. Whatever your desires, there is a wide variety of clubs and societies, as well as a vibrant social life.
Here are some of the reasons why students prefer studying in the UK.
1. Academic excellence
The universities in the United Kingdom have the highest education standards in the world. Four of the top ten universities in the world are from the United Kingdom, including Oxford and Cambridge. When you study in the UK, you can find that practical and utilitarian experience is favoured over textbook instruction. This will encourage you to develop logical thought and analytical skills along with artistic skills in your chosen discipline.
2. Quality education
The Quality Assurance Agency (QAA) is an autonomous entity in the United Kingdom that routinely reviews the educational standards of all universities and colleges in the country. In addition to tracking the success by audits and subject reviews, it helps to recognise effective education strategies and sends suggestions for improvisation. These testing criteria are also reviewed by the UK higher education funding agencies, which report their results at regular intervals. This means that all students have access to the best level of study, analysis and instruction, independent of the course they chose to take.
3. Shorter length of the course
Courses in the UK education system are shorter and more rigorous than many other nations, which ensures that you can graduate more easily and without losing on quality. Although you will finish your undergraduate degree in three years, you would be able to complete your graduate programme in only one year. This not only saves the time, but also a part of the funds wasted on school tuition and living expenses.
4. Working with studying
You can work part-time for up to 20 hours a week over a period of time to manage your regular life costs along with your studies. You also can work full-time throughout your semester break. It would help you compensate for your expenses as well as obtain professional experience in your own field of study.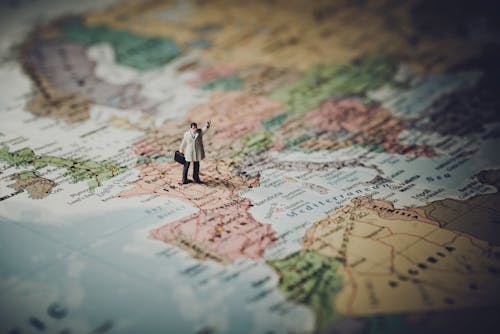 5. Discovering Europe while studying
The United Kingdom is well linked to large European countries such as France, the Netherlands and Belgium, and the nearest to them is between 300 and 1,000 miles. With the airport operating 24 hours a day, you can explore various locations when studying in the region.
6. Health advantages to students
As a foreign student, you would have access to free medical care when you study in the UK via the National Health Service (NHS). In order to benefit from this privilege, you would have to incur a nominal International Health Surcharge (IHS).
UK Education System
At the age of 16, after two years of study, students can take the A-Levels (Advanced Level Exams) needed for university entry in the United Kingdom. For the two years after high school, students study in three to four subjects that are typically applicable to the degree subject they intend to undertake at the university.
Students take AS level exams at the end of the first year. They will begin for three or four of these subjects in the second year and will convert them to complete A-level qualifications at the end of the year. A-Levels are state examinations. All British colleges accept the results of the A-Levels.
Schools in the United Kingdom do not usually rate pupils throughout their year; actually, the primary criteria are GCSE, SCE and AS and A-Level test results.
When a pupil has finished compulsory education, it is time to determine their own destiny. The first three years of university studies would be part of an undergraduate degree. The undergraduate degree can be BA (Bachelor of Arts), BENG (Bachelor of Engineering) and BSc (Bachelor of Arts) (Bachelor of Science).
Upon graduation, a student can often qualify for a postgraduate degree and a PhD. What makes higher education more enticing is that students are at university or college when they want to be, to learn more about a subject or a career they really like. In addition to academic success at university, students often benefit from a range of social benefits. They can participate in extracurricular sports, make new friends and gain insight into potential careers.
Grading
| | |
| --- | --- |
| Undergraduate | Postgraduate |
| 70%+ First class mark (1st) | 70% + Distinction |
| 60-69.99% Upper second class mark (2:1) | 60-69% Merit |
| 50-59.99% Lower second class mark (2:2) | 40-59% Pass |
| 40-49.99% Third class mark (3rd) | 0-39% Fail |
| 0-39.99% – Fail | |
Financing Your UK Education
A bulk of foreign students who are interested in moving to the UK are not in a position to finance themselves, so they need to look for other ways to finance their studies. The most prominent and common sources of student funding are:
Own Country
Not many students know this, but your home nation could be one of the main sources of support, either from local government or from companies based in your home country. The easiest way to discover it is to stay in touch with the local government office to see what they're recommending.
International Organizations
There are many international organisations, such as the Fulbright Commission, which grant assistance to students all over the world.
University/Schools in the UK
Many colleges and universities in the United Kingdom provide financial support to foreign students to lure students to the university. Your best approach for this is to call the school personally to receive further details and the financial assistance criteria.
When searching for an application form from the institution's admissions office, you can seek clarification on financial assistance.
Private Organizations
In certain situations, UK companies may provide some sort of financial assistance for learners to study in the UK and then work for them once they have graduated.
Family
The main source of income for foreign students also comes from your own home. As a new report by the Institute of International Education (IIE) has revealed, almost 65 per cent of all international students have been supported by their families and relatives.
Student Loan
Education loan UK are available to students enrolled at colleges and universities in the United Kingdom, whether on a short-term basis or for a complete degree course. Looking for a student loan? Get in touch with UniCreds' seasoned education loan counsellors, who will guide you in getting a loan with or without collateral.
Universities to Study in the UK
| | |
| --- | --- |
| Rank | University |
| 1 | University of Oxford |
| 2 | University of St Andrews |
| 3 | University of Cambridge |
| 4 | Durham University |
| 5 | London School of Economics |
| 6 | University of Bath |
| 7 | Loughborough University |
| 8 | University of Warwick |
| 9 | Imperial College London |
| 10 | Lancaster University |
| 11 | University of Bristol |
| 12 | University of Glasgow |
| 13 | University of Edinburgh |
| 14 | University College London |
| 15 | Strathclyde University |
| 16 | University of York |
| 17 | University of Exeter |
| 18 | University of Leeds |
| 19 | University of Dundee |
| 20 | University of Aberdeen |
Eligibility
There are several different entrance criteria based on the type of study you have selected. The best thing about learning in the UK is that even though you don't fulfil the criteria of one course, you can select another at a different level and move your way up. The United Kingdom provides a variety of study opportunities to fit foreign students at all stages.
Entry criteria for UK undergraduate studies
The credentials you require will differ on the course you choose to take. You are required to have achieved at least 13 years of schooling in your own country or in the United Kingdom and have earned pre-university certificates equal to UK A-level, Scottish Higher or National Diplomas. If you don't have these credentials yet, don't panic – you can still study in the UK.
Required qualifications
Qualifications equal to one or two UK A-levels, two Scottish Higher or Higher National Qualification or BTEC National Diploma; or International Foundation Year.
IELTS score: 5.5-6.0
Qualifications equal to one one or two UK A-levels, one or two Scottish Higher or a National Diploma; or an Overseas Foundation Year.
IELTS 5.5-6.0
Diploma of Higher Education
Qualifications equal to one or two UK A-levels, two or three Scottish A-levels or a National Diploma; or an International Foundation Year.
IELTS score: 5.5-6.0
Qualifications equal to two to three UK A-levels, three or four Scottish Highers, a Higher National Qualification or Qualification, or a BTEC National Certification, or an International Foundation Year.
IELTS score: 6.0-6.5
Entry criteria for postgraduate or MBA studies
You would need to have an undergraduate degree from the UK or abroad to start a postgraduate course in the UK. You would be able to achieve a first or a decent 2:1 (or a foreign equivalent) in a closely relevant subject, and you will need to have at least IELTS 6.5 for most of the courses.
Required qualifications
UG degree plus IELTS 5.0-5.5.
UG degree plus IELTS 6.5-7.0, or pre-master course.
First or upper class undergraduate degree plus IELTS 7.0, or pre-master course.
First degree, 2-3 years of business experience, plus IELTS 6.5-7.0.
Master's degree and IELTS 6.5-7.0.
Application Process
Coming to study in the UK is your chance to learn the knowledge, outlook and trust you need to achieve your success. Applying to study in the UK is a quick procedure and we will lead you through it step by step.
Decide on the institution and the course
To ensure that you chose the path that is perfect for you and what you wish to do, it is best to learn as much as you can regarding the range of courses, colleges and universities accessible and evaluate them. It is also necessary to review the criteria for the entry of courses. You can do this by utilising the course profiles on the websites of the universities. If you have any concerns, you should email the university directly, who will be glad to help you seek the answers you need.
Register and apply
Applying for an UG course in the UK is straightforward; you may register and apply to all UK universities and colleges – register and apply via UCAS (Universities and Colleges Admissions Service).
PG courses in the UK have their own unique entrance criteria and application procedures, so please review the individual course pages for guidance about how to apply.
Accept the offer
Your college or university will email you and inform you whether or not you have accepted an invitation to study. If you have applied through UCAS, it is straightforward to monitor the status of your application at any time.
If you're welcomed with an unconditional offer, then congratulations! You've got a spot, and you should embrace it right away.
If you are admitted with a conditional offer, the seat is yours as long as you fulfil a few additional criteria. Some exam grades or English language test scores may need to be achieved.
You will be required to come to an interview with any of the courses before you get your offer, sometimes on the phone or even in person. Review the course details before submitting to find out if this is needed.
Cost of Living
As a foreign student, one of several things you may be curious about is the cost of living in the United Kingdom. Of course, you've got to think about college expenses, but stuff like rent, electricity, food, and entertainment all add up to the maximum amount.
| | |
| --- | --- |
| Utility | Average Cost |
| Basic lunch (including a drink) | £12.00 |
| Fast food combo meal | £6.00 |
| Pint of beer | £4.00 |
| Cappuccino | £2.75 |
| 1 litre of milk | £0.92 |
| Monthly transport pass | £65.00 |
| Monthly adult gym membership | £30.00 |
| Two movie tickets | £20.00 |
| Monthly rent for a 1-bed apartment (city centre) | £750 |
| Monthly rent for a 1-bed apartment (outside the city centre) | £600 |
Are you looking for accommodations in the UK? UniAcco is a global student accommodation platform for students actively looking to study and stay in the UK. Students can compare, consult and choose their accommodation from several established property providers.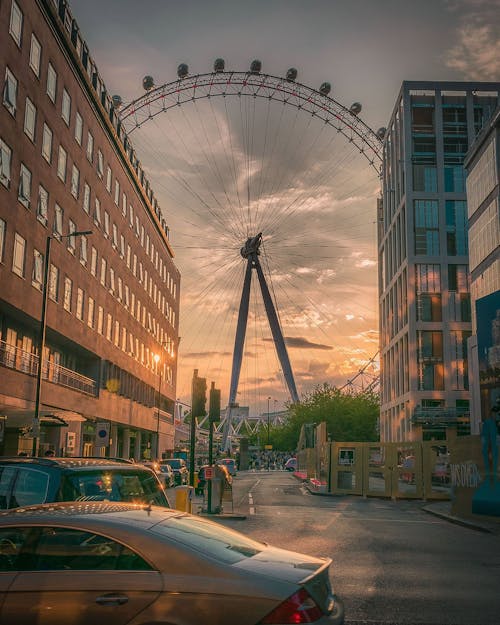 If you are a student arriving from outside the EU, the expenses will be even larger. Usually, you should plan to pay between £5,000 and £40,000 a year for undergraduate and postgraduate courses. If you want to take a professional education course such as an MBA or a lucrative course such as pharmacy, the expenses would be towards the upper end of the spectrum.
As long as living costs are concerned, it is advised that you have at least £14,000 a year. This will include the rent, grocery, travel and all other required expenses.
Scholarships
The UK Government and the UK Colleges offer a substantial range of scholarships to foreign students wanting to study in the United Kingdom. Here are some of the scholarships you can apply for.
UK Government Scholarships
Chevening Scholarships
Scotland Saltire Scholarships
Commonwealth Masters Scholarships
Gates Cambridge Scholarships
Clarendon Scholarships at University of Oxford (UK)
Edinburgh Global Research Scholarships
University of Sussex Chancellor's International Scholarships
Bristol University Think Big Scholarships
University of West London International Ambassador Scholarships
University of West England Chancellor's Scholarships
Sheffield Hallam University Transform Together Scholarships
University of Westminster Undergraduate Scholarships for Developing Country Students (UK)
Warwick Chancellor's International Scholarships
Developing Solutions Scholarships at University of Nottingham
Student life in the UK
The United Kingdom is an extraordinary blend of world traditions and contemporary thought, kept together by a powerful sense of belonging and heritage. As a foreign student, you'll have an abundance of fascinating opportunities ahead of you, and you'll have the chance to visit exotic locations and meet new people. As the United Kingdom is a cosmopolitan area, you'll notice that many traditions in the United Kingdom are already familiar to you, so you'll settle down easier than you expect.
Entertainment
You'll find pop, rock, electro, hip-hop, classical, folk, jazz, opera and all sorts of folk music in the UK. From small pubs, independent cafes and bars to international concert halls, punk festivals or concerts, you can listen and dance to music in the UK. Many big-name and indie musicians and bands are performing at the UK university and college venues.
Apart from a plethora of groups and societies on campus or in local communities, you can tour conventional museums, modern art venues and galleries in most of the UK cities. Sculpture, drawing, animation and photography are commonly accessible in the UK. The nation still has a thriving theatre and performance arts legacy, preserving both conventional plays and musicals, and promoting modern and alternative productions.
There are cinemas in nearly every city and town in the United Kingdom, screening feature films from all over the world. Numerous film festivals are often held in the UK, focused on film styles, popular directors and animation.
Food
The food you can purchase in the UK represents the various cultural influences in British culture. Most supermarkets offer foods from Asia, Africa, the Caribbean and Latin America, as well as produce from other areas of the world. The British are increasingly healthier eaters, and there is a very broad variety of sustainable items available in stores and supermarkets.
Of course, you'll always have the popular English breakfast and fish and chips, but you'll also see a broad variety of dishes and menus when you're studying in the UK. When you become a foreign student in the UK, preparing and sharing a typical meal of your home country is a perfect way to make friends.
As in most other European countries, it is permissible to consume small levels of alcohol in the United Kingdom, and pubs and wine bars are an established part of British social life. Both pubs and bars often offer non-alcoholic beverages, meaning you don't have to consume alcohol to enjoy yourself. People often gather to drink tea and coffee, and you'll notice a broad variety of coffee shops in every region or city in the UK.
Leisure Activities
The ranges of Scotland and Wales, the gentle hills of England and Northern Ireland, the Lake District and the Yorkshire Moors, as well as the coastlines of all areas of the United Kingdom, make sure you make the most of your free time and experience some enjoyable sports, including mountain biking and surfing.
Many UK establishments have state-of-the-art fitness facilities, so you may still utilise local authorities or private community centres to stay active and healthy. As a student in the UK, there are several ways to compete or participate in organised sporting programmes, or to join in charitable initiatives such as sponsored runs and hikes. You can even attempt to reach the world-famous London Marathon or one of the highly successful Bupa Great Races.
Employment Opportunities
You can fund your stay in the UK as a foreign student by working part-time. Not just that, working alongside your studies is a perfect opportunity to acquire job experience in your field of study. Students holding Tier 4 (general) or Tier 4 (child) visas can work up to 20 hours per week during their studies and full-time during holidays if you:
Study at a publicly supported higher education centre
Study a short-term curriculum abroad for a higher education institution abroad
Are over 16
Study a course at NQF level 6 (degree level) and above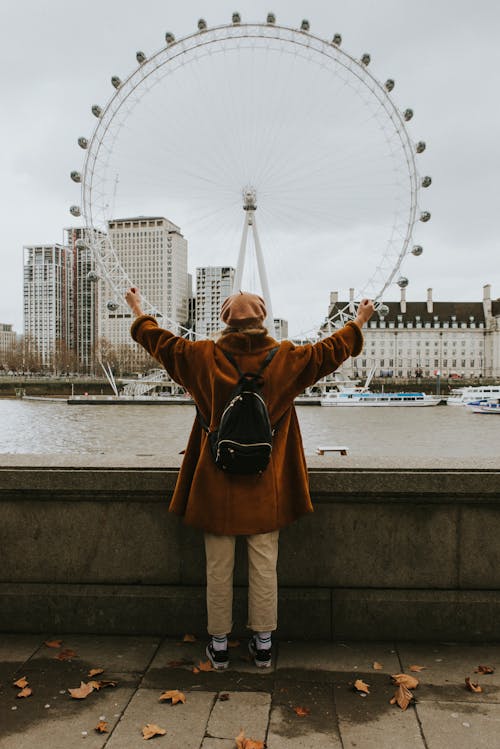 It is necessary to remember that you should not violate the visa terms since they are against the law in the United Kingdom. You can't work if your passport sticker or identification card states 'no work' or 'forbidden work.' Breaching the legislation in the United Kingdom will have catastrophic effects, like deportation.
You can pick from a number of choices when it comes to studying as a student in the UK. If you're fortunate, you might just find a job on the campus. Keep in contact with your campus career cell and search their notice board/online site for daily work opening alerts.
About all department stores and grocery shops employ students on a constant basis. Search for positions in local department stores, pubs, multiplexes, bars, restaurants, hotels, hostels, and take-away stores to locate the best work.
Whether you're a master or a graduate student, and if you believe you can teach anything, you could be a mentor and even receive a better salary than a daily barista job. Not everybody has an office position, so if you have previous expertise and experience with online advertising, communications, sales, web creation, etc., you may be hired as a part-time intern.
You may need to ask for a visa extension if you intend to remain and work in the UK until you complete your course.
The three most important visas for foreign students are:
Start-up visa
Tier 2 (General)
Tier 5 (Temporary Worker)