There are several reasons listed in our study abroad guide – Japan because of which you'd want to study in Japan. The first and foremost is the cultural experience. Japan has one foot solidly rooted in East Asian culture but they also have a strong influence on Western and American culture. 
Japanese pop culture draws loads of young people around the world. Many students discovered their first Hiragana characters while reading Japanese Manga and first got exposed to the spoken language when watching Anime. J-pop, Cosplay, and Japanese fashion all have a strong attraction as do the more traditional culture with Samurais, temples, and ancient stories.
Let's get started with the exclusive study abroad guide – Japan
1. Best programs in Japan
If you're thinking about applying to a Japanese university but would be interested in attending an English-speaking program, there are numerous options you will get to choose from.
English programs at Japanese universities are not as uncommon as one would expect. With an increasingly globalized society, an introduction of international students, and a developing interest coming from Japanese students to polish their English skills, Universities in Japan have entertained these demands by implementing new English programs or renovating already existing ones. Here are some top Japanese universities with state-of-the-art English programs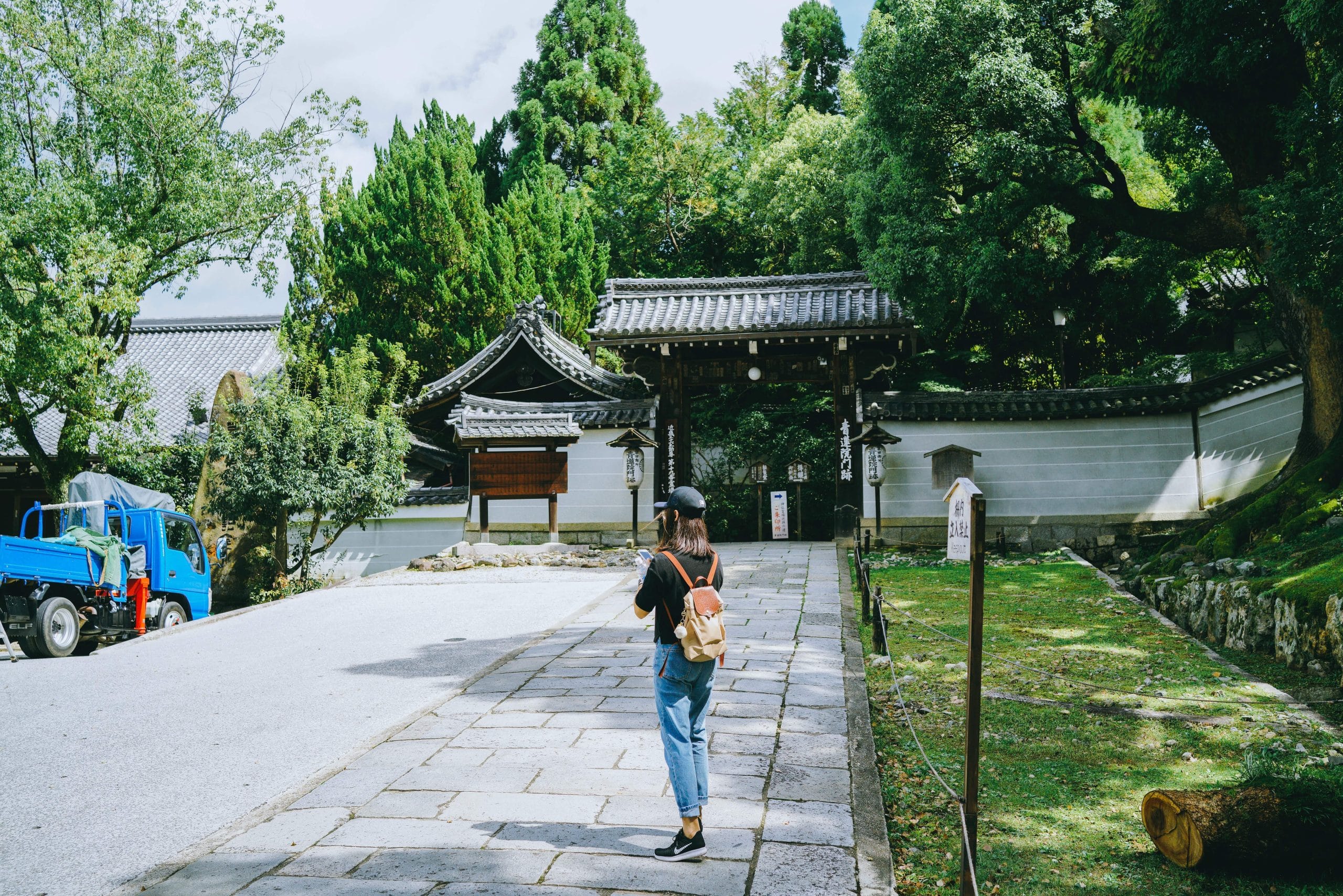 University of Tokyo
Tokyo University lives up to its title as Japan's highest-ranked university with its highly appreciated programs taught in English. However, it should be remarked that the majority of programs offered by the University are respectively for those pursuing a graduate degree. you can always get the exact details on the University's website.
Kyoto University
Kyoto University is taking great efforts to welcome international students into its community as it has been continuously increasing its English-speaking programs over recent years. The programs are completely taught in English, and, in addition to this, the admission and support services are also in English only. No ability to understand the Japanese language is necessary to attend any one of these high-quality programs as a full-time student.
Waseda University
Seven undergraduate colleges at the premiere Waseda University have the option of English-based degree programs. One such reputable school is the School of International Liberal Studies (SILS), which intends to train students to become competitive global citizens who can tackle universal issues from a variety of outlooks. SILS incorporates a mixture of a liberal arts curriculum, small classes, and an international student body and faculty to provide a world-class education.
2. Costs of living in Japan
If you're not planning to attend one of your university's sister schools in Japan, you need to pay tuition fees at the institution directly. The direct enrollment tuition fees can range from less than $3,000 to almost $20,000 for one semester. If you're on a budget, consider studying at a public university in a lesser-known city or small town to save some money.
Third-party study abroad options are also available, but the total costs might go a bit higher due to provider fees. They are usually more suitable as you pay for everything all at once instead of budgeting for yourself.
Here comes another major aspect of Study abroad guide – Japan. Choosing to study abroad in Tokyo will pull up a massive bill for you, but staying in the countryside won't. The majority of Japan is covered in scenic mountains. Consider studying in Hokkaido, Nagano, or Gifu as more budget-friendly alternatives to a major city. Food and rent are significantly cheaper outside of Japan's sprawling urban centers. Plus, you'll be forced to improve your language skills.
Rent in the countryside will cost you about $2,000 for a semester, whereas rent in Tokyo can easily cost over $4,000. Eating out in Japan is also not very expensive like having a meal in a cheap restaurant like sushi, ramen, or donburi is nearly the same cost as buying groceries and cooking at home. Remember not to spend too much on shopping if you have plans to explore the Japanese islands while you're overseas.
Cost of variable expenses
Other expenses in Japan would include things like a workout, eating out, shopping, seeing live music, and exploring the country. The gym membership would cost you around $100 per month at a very small facility. You can afford to spend on entertainment by spending less on food and drinks. Maximizing your enjoyment is crucial when you go overseas. Therefore, you have to be economical even when it's inconvenient to do so.
$8.09 – inexpensive meal
$36.38 – a meal at a mid-range restaurant
$6.50 – one gallon of milk
$776 – for a one-bedroom apartment in a city center
$522.30 – for a one-bedroom apartment outside of a city center
Utilities – Around $189 per month
Cell phone bills – Around $75 per month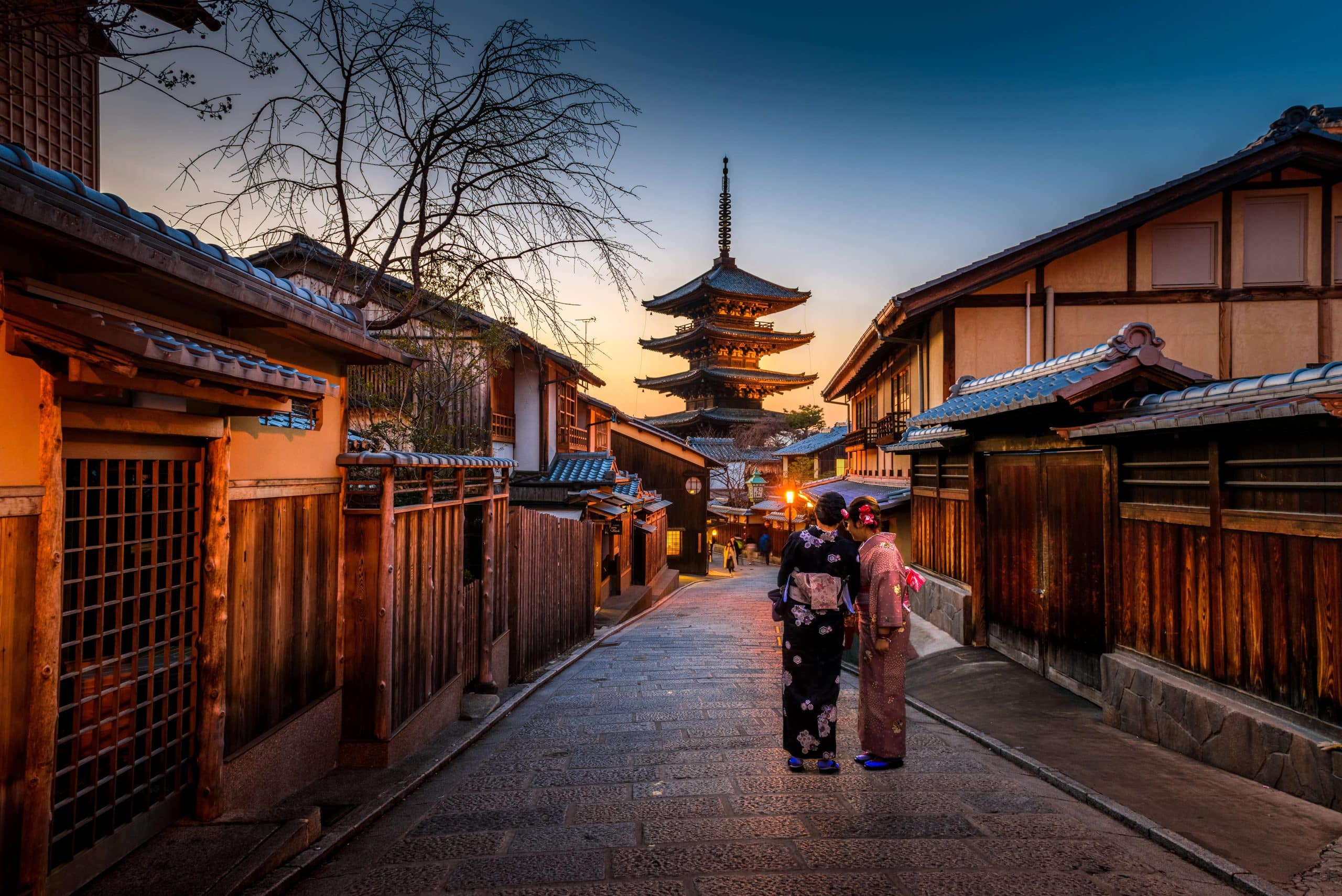 3. Exams required to study in Japan
EJU
The Examination for Japanese University Admission for International Students is used to assess whether international students who wish to register at the undergraduate level at universities or other such higher educational institutions in Japan possess the Japanese language skills and the basic academic abilities needed to study at those Japanese institutions.
The National Center Test
The National Center Test is a test that Japanese students are required to take for admission to undergraduate programs in national and public universities as well as some private universities. International students are not required to take this test for admission to most universities but are required to take it for admission to some undergraduate programs mainly focused on medicine and dentistry.
An examination that provides proof of English language proficiency such as TOEFL, IELTS is also required to get into a Japanese University.
4. Loans for study abroad
The most important part of the Study abroad guide – Japan. We all are aware that nationalized banks and NBFCs offer impressive schemes for abroad education loans. Though, nationalized banks require collateral for processing an education loan but are allowed to offer up to 7.5 lacs as an unsecured education loan. You can also get in touch with different NBFCs which are Non-Banking Financial Corporations for your education loan requirements.
Here are some general criteria that must be met to be eligible for education loans :
You should be between the age of 18 to 35 and must have a co-applicant which can be a spouse, sibling, parent, etc.
Education loans are available for a span of up to 7 years for all professional, post-graduate, and graduate programs like engineering, management, medicine, and many more.
A loan can incorporate miscellaneous fees like that of the library, lab, traveling, books, study tours, etc in addition to the tuition fees.
Repayment can be done with the help of electronic monthly installments commonly known as EMIs or post-dated checks.
The banks which are considered to be the best for providing education loans offer a moratorium period of about 6 months after the course is completed. During that period no payments towards the principal amount are supposed to be made. Though, the Interest payments will continue.
Banks do not need any security for education loans of up to 4 lakhs. Though, third party guarantees or collateral are needed if you are opting for loans of larger amounts.
5. Obtaining the Visa
If you are planning to study in Japan for more than three months you'll need to get a student visa. Just like any immigration procedure getting a visa involves form-filling, application processing, and trips to an embassy building.
You need to start by filling the application form as they need to understand you and your background very well. An application fee is also required for the same.
Along with this information, you will need to submit some basic documents listed below in this Study abroad guide – Japan:
Personal photo: it should be passport-style and respect certain guidelines.
Passport ID: the page of your passport featuring your photo and basic information.
Diploma: the diploma of the last school you graduated from. A university degree is required to apply for most Japanese full-time positions.
Recent bank statement with at least 1,000,000 yen equivalent: this is to show you will have enough to support yourself in Japan.
Tax return: you or your sponsor's latest tax return will also be required. This is to show that you have a reliable income and your funds come from a legal source.
More documents may be required depending on your situation and the University you apply to, so while the list above shows the bare minimum required, you should expect to get a few extra requests.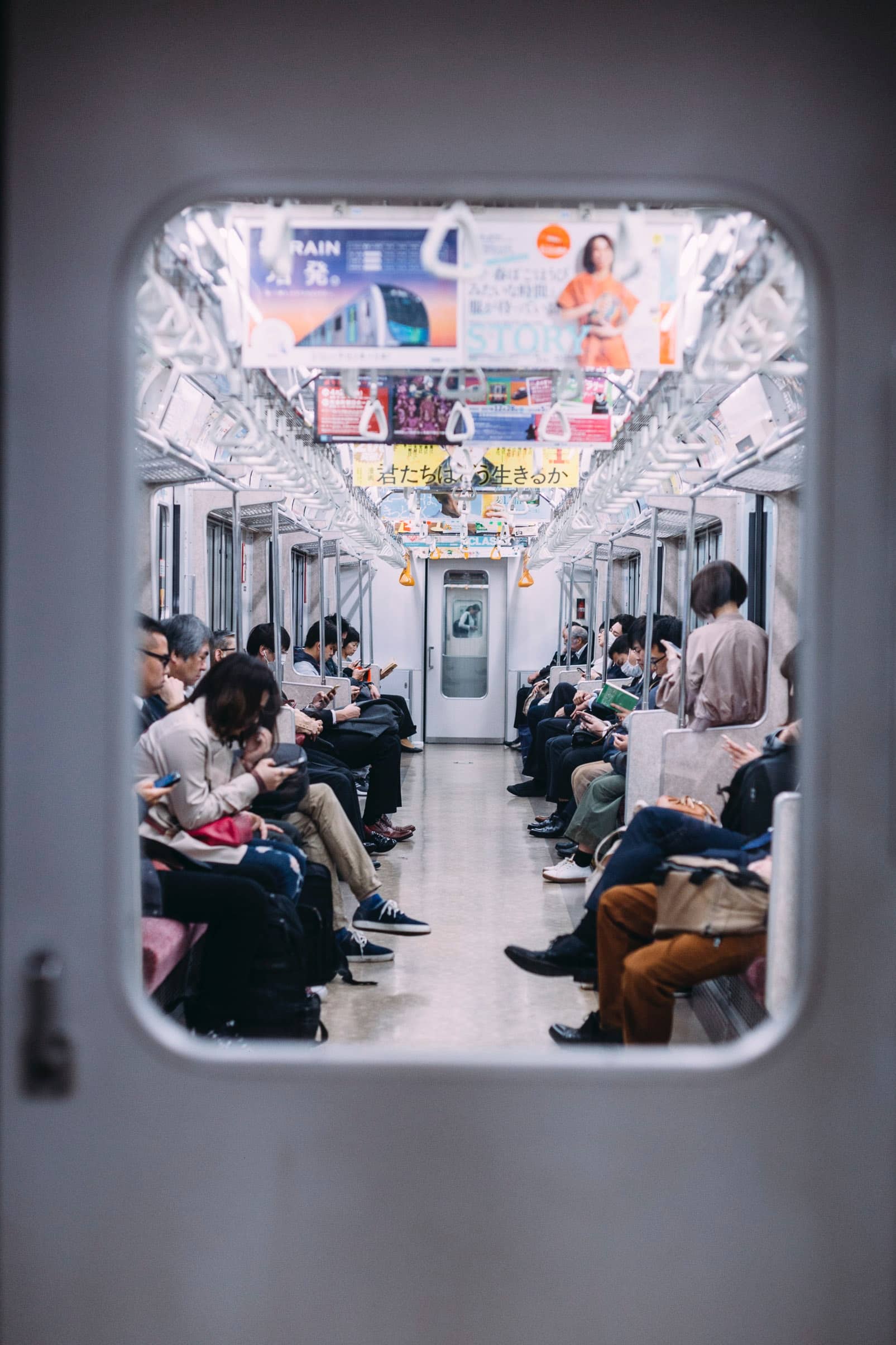 6. Transportation in Japan
The Japanese transport network is clean, reliable, punctual, and often very comfortable. Whether traveling alone, with family or friends, using public transportation in Japan is a lot less complicated than it seems.
Trains
There is a large variety of trains to travel from one place to another and also to get around in cities. The three categories of trains that you'll use in Japan include:
Shinkansen, the famous bullet train provides comfort and speed, for a very attractive price if you have the Japan Rail Pass.
JR trains: If you're traveling in a single region, a JR Regional Pass is often the most economical way to get around.
Private lines: these are extremely numerous in Japan and often offer an equivalent or better quality service than JR lines, for a lower rate.
Japanese Subways
All major Japanese cities have their own urban subway lines. Punctual, safe, and never on strike. The Japanese subway is the preferred mode of transportation for residents of large cities such as Tokyo.
It is essential to know how to use the Tokyo Metro when staying in the Japanese capital. The Tokyo Metro app can help you navigate once you're there.
For longer stays in Tokyo, consider the purchase of a prepaid travel card such as the Pasmo, which will save you considerable time when taking the subway.
Buses in Japan
City buses are rarely used within large cities like Tokyo or Osaka, due to the excellent rail and metro network. Instead, taking a night coach to different parts of Japan makes traveling moderately priced. Traveling by coach in Japan may also sometimes be less expensive than buying a National JR Pass. 
7. Entertainment & Lifestyle
There are numerous fun and interesting things to do in the country mentioned in our Study abroad guide – Japan that will keep you entertained. It really has something for everyone. Whether you're into history and culture, sports, food, shopping, or all of the above, you will find various options. 
Soak in a Hot Spring
Soaking in a hot spring is a wonderful way to relax and truly experience Japanese culture. The mineral-rich water makes you feel reinvigorated after a long day of vacationing. Many hot springs offer accommodations, or you can just visit one for a few hours.
Attend a Festival
Festivals in Japan are so much fun. Most involve beautiful costumes, large floats, traditional music, choreographed dances, and food stands. Whether large or small, a Japanese festival is a favorite of students.
Go Skiing
Skiing is a familiar winter sport in Japan because of its several mountains and fine, powdery snow. There are over 500 ski resorts mostly found in Hokkaido and the Japanese Alps of Nagano and Niigata.
Attend a Sporting Event
Attend a sporting event to get a feel for the modern everyday culture. There are baseball games from March to October and soccer games throughout the year. Sumo wrestling has six tournaments each year and is a real cultural experience.
Sushi
There are many kinds of sushi restaurants, with kaiten-zushi being the most popular for tourists. At kaiten-zushi restaurants, the sushi travels on a conveyor belt and you can take anything that looks great to you. However, you pay for the number of plates on your table at the end, so be sure to only take what you are going to eat.
Yakitori
Yakitori means grilled chicken. The chef grills skewers of meat and vegetables over a charcoal fire. There are many types of chicken skewers i.e, teriyaki, salt, with onion, pork, bell peppers, mushrooms, asparagus, and garlic.
Tempura
Tempura is deep-fried seafood and vegetables in a light, fluffy batter made of flour, egg, and water. Common types of tempura include shrimp, squid, fish, eggplant, mushrooms, pumpkin, and sweet potato.
We hope you enjoyed reading our exclusive Study abroad guide – Japan!