A master's thesis is extremely important, it represents how you ideate and your interest. Additionally, a master's thesis also tells your employer a lot about you and what you can bring to the table. It might surprise you, but in most cases, a good master's thesis can typically help you get the job of your dreams. However, picking a good thesis topic can be a total nightmare. So, We have compiled some tips and curated a few master's thesis examples in this blog to make your writing process easier and more interesting.
Before we dive into master's dissertation examples, let's understand what a master's thesis is and how to write a good master's thesis proposal.
What Exactly Is A Master's Thesis?
The master's thesis is a unique piece of academic writing that enables students to delve deeply into a subject and develop an extensive report that illustrates how one's understanding has increased over the course of the master's degree programme. To support the underlying argument in the thesis paper, there is a requirement for exhaustive primary and secondary research. In-depth research also helps college students gain knowledge significantly and it improves their learning skills.
What Makes A Good Thesis Paper?
The steps to writing a good master's thesis are as follows:
Choose a relevant and a good topic
There is no secret recipe for selecting the perfect thesis topic. Students can explore topics of their interest and then widely read up on that subject. Talking to other scholars who are invested in that field also significantly helps. They should start looking for unexplored angles which will help them shed new light on the selected topic. A good topic leads to a good thesis argument and a good argument will result in an excellent thesis paper.
Choose An Accurate Thesis Question
Make certain that your thesis questions are carefully crafted because these questions generate valuable research. It's important to choose a unique question as your answer will add new substance to the existing body of research. A well-chosen question will also help to keep the research focused, organised, and interesting.
Conduct Extensive Research
As a next step, you must conduct the required research to find the answer to the main question of your Master's thesis. Do whatever it takes to accurately answer the thesis question which includes reading other research papers that already exist and carrying out surveys and interviews.
It is not enough to just conduct research; one must also know how to format the thesis paper. The manner in which you present your report is also critical.
Here Are The Steps To Follow While Writing A Master's Thesis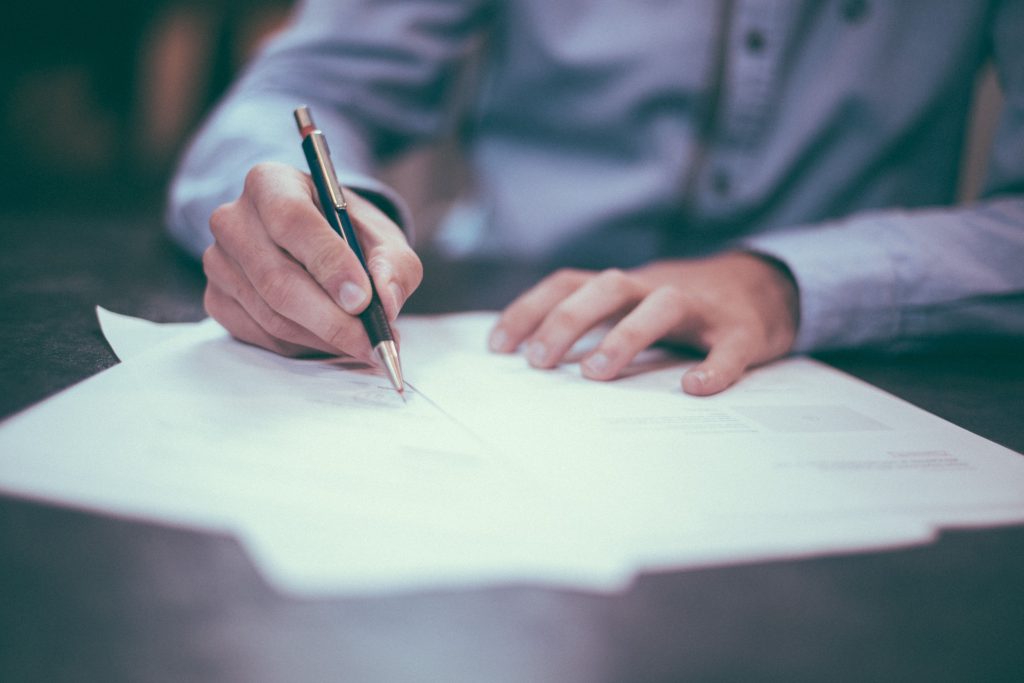 Although formatting varies by university, there are some general steps that must be followed when writing a thesis paper. The following are some basic guidelines:
Introduction
Draft a coherent introduction. The introductory section is important, as it is the first section a reader comes across and the writer must clearly establish their goal. The objectives of the dissertation and the broader hypothesis must be stated clearly in the introduction. The introduction must be drafted in an accessible tone that allows people who aren't experts in the field to understand the context.
Literature review
This segment enables students to show their extensive understanding of the subject by contextualising existing texts in their specialised area. Students go over the main pieces of work, outlining any problems they find. The review of literature is basically an overview of all the previous research on your selected topic.
Contextualise
After the literature review, contextualise your report. It simply means you should describe how your primary and secondary research adds to the existing body of knowledge after reviewing it. In other words, you should describe how your work advances the field. In this section, you can describe how you found information on the subject. This segment's purpose is to show the cognitive processes that contributed to your research results.
Write Your Results
This section gives students the chance to objectively demonstrate what they discovered while conducting their research. Students could perhaps simply list the data they collected using a particular framework or research methods and arrange their findings in a comprehensible way without providing any analysis.
Conclusion
Your conclusion should explain the significance of this Master's thesis and possibly offer a route for future researchers to take in order to continue gathering pertinent data. Additionally, after giving readers all the information they need, this portion is where students can decipher the raw data and illustrate how their research has changed their understanding of the subject or given the readers a new perspective.
The following are some master's thesis examples from a variety of disciplines, ranging from science to architecture. However, these are just a few master's dissertation examples, and students should conduct their own research to find out relevant topics for themselves.
Here's The List Of Master's Thesis Examples:
An explanation based on the science of COVID-19 and its effects on individuals
How important is the legalisation of same-sex marriage?
Pros and cons of the rise of artificial intelligence. Will it soon take over humanity?
How will the economic downturn affect job opportunities for new graduates?
What are the workplace sexual harassment issues for all genders
What is the housing model of the 21st century?
The significance of recycled materials in environmentally friendly real design
What are digital marketing trends to expect and how they will affect businesses?
What is the online advertising impact on consumer behaviour?
Climate change and its implications in 2023
Master's Thesis Examples: FAQs
1. Why is a master's thesis important?
A thesis provides you with an excellent opportunity to dive deep into interesting research in order to acquire a deeper understanding of your field of work.
2. Who should take up a thesis for their final project in their master's degree?
Students who want to work in academia or do their PhD should always pursue a thesis. They should also take this route if they want to pursue a doctorate.
3. What is the most important factor to consider when deciding on a thesis topic?
Choose a topic that excites you the most. Your topic of interest will make the writing process much easier.
4. Can I co-author my master's thesis with a faculty member?
If your degree allows that, then absolutely. In many cases, your thesis guide is your co-author.
Thank you for reading this blog on 'Master's Thesis Examples: Tips and Ideas For Your Next Academic Paper' . If you'd like to read more blogs, here are some recommendations that may be of interest to you –
Looking for student Education Loans?