France is the country for you if you choose to study abroad. It is a nation that is vibrant and has an outstanding academic reputation. It is one of the most popular destinations for learning, which makes it ideal for international students. More than 250,000 foreign students are already in France. Approximately 10% of enrolments at French universities are foreign students, half of whom are doctoral students (masters and doctoral studies). For all foreign students, the country provides an excellent atmosphere. It has an excellent success rate in education, seminars, and study opportunities. Here is a detailed guide on how to apply for a France student visa.
Why Study In France?
To put it plainly, one of the greatest in the world is the French higher education framework. It is one of the most accessible, as well. With low tuition costs, it's more economical for foreign students to study in France.
Each year, French universities are close to the peak of the renowned university rankings. Their universities provide an education that competes effortlessly with other countries.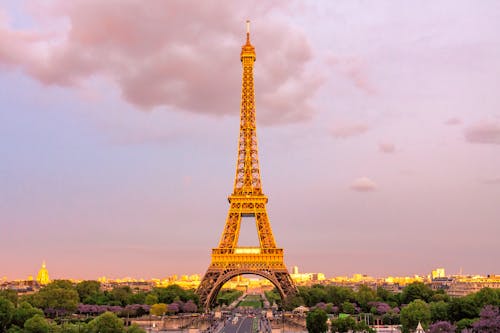 For anyone wishing to learn business-related topics, France is an especially good option. The country is a centre for education in foreign industry and administration. It has several business schools in the worldwide rankings. 
France has 71 public universities and they are all sponsored by the national government. They give all students, domestic or foreign, outstanding education at a very reasonable price. There are also a variety of colleges like grandes écoles that are private. 
Depending on the curriculum and college, the academic year starts in September or October and finishes in May or June. There are two semesters, separated by a pause towards the close of the first semester after final exams.
At French colleges, there are two major styles of courses offered:
Broad lecture courses where the professor talks and students take notes
Parts and laboratories built for smaller groups of students where thorough exploration of the content discussed in lectures is conducted. 
Do You Require A France Student Visa?
If you need a study in France student visa or not, would rely on whether you are an EU citizen.
You may not need a French student visa whether you are an EU national or a resident of the EEA, Switzerland, Norway, Iceland, or Liechtenstein. Instead, what you need is a valid passport or another valid travel ID in order to legally study in France.
If you're a student from somewhere else in the country, in order to be able to graduate, you would need to secure a France student visa.
What Kind Of French Student Visa Are You Going to Need?
Can I get a student visa while in France? Yes, there are many forms of study in France student visa. That is based on how long you expect to study in France, the one you need may vary.
1. Schengen Student Visa In France (short-stay)
If the length of your studies is less than three months and you are confident that you would not spend further time in the world, you should apply for a court séjour pour étude, also known as a short-stay or Schengen France student visa. The Schengen student visa shall be given free of charge and shall not be open to renewal.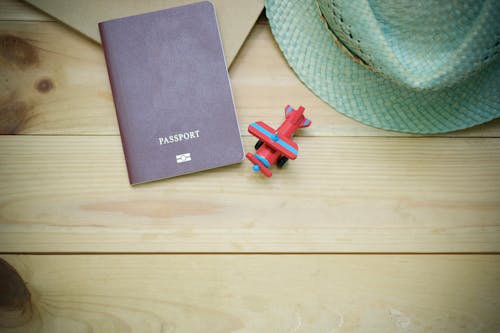 2. France Study Visa To Appear For Tests
You should apply for a visa de court séjour étudiant concours, which basically implies a visa for sitting entrance tests, whether you need to fly to France to take one or more university entrance examinations. You would also be entitled to qualify for a renewable, one-year residency permit if you sit your exam and pass. Contact the admissions department of the French organisation you intend to enrol at for more details.
3. Temporary Long-Stay Student Visa In France
The visa de long séjour temporaire pour études is a temporary student visa. It enables you to spend up to six months studying in France. As per these France visa requirements, you may not have to register for a residency permit separately.
4. French Visa For Long-Stay
How to extend a France study visa? Identified as the Visa de long séjour per études or the VLT-TS extended-stay visa, if you plan to study in France for more than six months, a long-stay visa is all you require. This visa serves as a residency permit that lasts for the remainder of your training time (usually three years for a bachelor's degree, two years for a master's degree programme, and four years for a doctorate). The VLS-TS is not needed by Algerian nationals but is subject to numerous provisions. For more details, contact the French Consulate/embassy of your own country.
Now's the right time to secure a safe education loan! Fill the form in this blog TODAY!
France Student Visa Application Process
How to get a student visa for France? Nationals from a number of countries can apply to Campus France. It is the country's official national agency for higher education and foreign students, for their France student visa. Such students are also allowed to use Campus France to apply, via the CEF process, to their preferred French institutions.
You would be liable for both your university application and your France student visa application if your country of origin is not specified on the Campus France page. Your France student visa application process will begin right after you have been admitted into a programme at a French university.
France Visa Requirements For Students
You would need to contact the French consulate in your home country to apply for your visa and provide them with the following documents if requested:
A standardised letter of admission to an approved curriculum at a French university. It should be on the official heading file, including the complete information, the details of your research schedule, and the study start and end dates.
Evidence of ample funds for the nation to remain in. The current sum needed is EUR 615 (US$ 820) per month, which can be indicated by a bank account, a letter from the guarantor, or a loan, scholarship, or grant funding note.
Proof of the return fare home. This is mostly in the form of the actual ticket or reservation displaying the departure date, but it may be a handwritten declaration of purpose, with the planned departure dates.
Health policy evidence (minimum cover of EUR 30,000, US$ 40,150)
Evidence of lodgings. It may be seen in the form of assurance of student accommodation or a board and lodging certificate or 'attestation d'accueil' (if you reside with friends or relatives).
Evidence of proficiency in French while you are taking a course in the French language.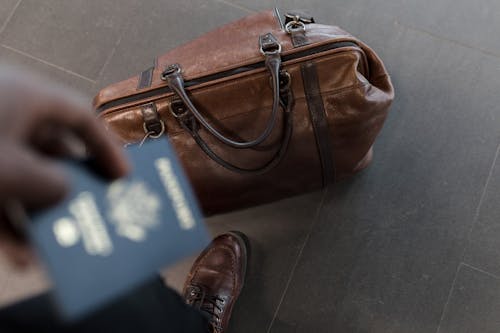 After Arriving In France
If you arrive in France with a VLS-TS extended stay, you may need to return the official form sent to you with your visa to the French Immigration and Integration Office (OFII). This may be by registered letter, or if you live in Paris, it's in person. A copy of your valid passport, including pages displaying your identification and the stamp given upon entry into France, should also be included in the same letter.
When your form and copied passport pages have been issued, if necessary, you will be sent a confirmation receipt with more directions on your next move. If you have not recently had one in your country of birth, this could be a checklist for obtaining a medical test.
Your testing organisation may also assist you with this portion of the process. There is an arrangement between the OFII and the school in question in certain situations, implying that papers can be forwarded to the school rather than to the French authority.
Working As A Foreign Student In France
All foreign students are permitted to take up a job during their studies. Legally, you are only eligible to work part-time (about 60% of a year's full-time job) and only if you have a valid residency permit. Be sure to tell your boss that you are an international student before you apply for a career so that they can just accept your application for a part-time position.
You will find job openings inside the university as well, and if you just don't want work to influence your education, you can only accept these deals during semesters over the holidays.
After Graduation
If you have at least a master's degree, a degree categorised by the CGE (Conference of Grandes Ecoles) as Level 1 (equivalent to a 5-year course of study), or a technical certificate, you can qualify for an extra one-year, non-renewable temporary residency visa, which enables you to work up to 60% of a regular working week in either position to sustain yourself when applying for a full-time job.
Students can even remain in France for one year on a post-study job visa after graduation to search for work. When you have obtained a position, register for a work visa and attach a document verifying the job from the prospective employer.
Thank you for reading this blog. If you'd like to read more, check out these blogs that might be of use to you –