New Zealand, located in the South Pacific is a fascinating country. It offers magnificent beaches, high mountains, breathtaking landscapes and exotic animal life. There are many amazing facts, fun facts about New Zealand that will make you more excited to explore this country for the first time. New Zealand is an island nation in the Pacific Ocean. The nearest neighbor of New Zealand is Australia.
New Zealand's culture is a special combination of its main cultural influences: European, Maori, Pacific Island and certain Asian cultures. It is, in a sense, its own melting pot, but a melting pot composed of very unique communities with very distinct backgrounds. While the nation is strongly inspired by Britain, it is important to remember that New Zealand's peculiar cultural blend makes it stand out from all other cultures in the world, even Australia, its nearest neighbour.
Most of the population in New Zealand lives on the North Island, and approximately one-third of the population lives in Auckland alone. Auckland is by far the largest and most populated city in New Zealand, but it's not the only spot worth noting. Other stunning New Zealand towns are Wellington, Dunedin, Christchurch and Hamilton.
New Zealand has stunning ecosystems made up of high mountain peaks, coastal areas and beaches. The bulk of the nation is situated next to the coast.  New Zealand is also renowned for its evergreen forests and unique animal types, such as kiwi, weta and kakapo parrots. Let's get to know some fascinating & interesting facts about New Zealand: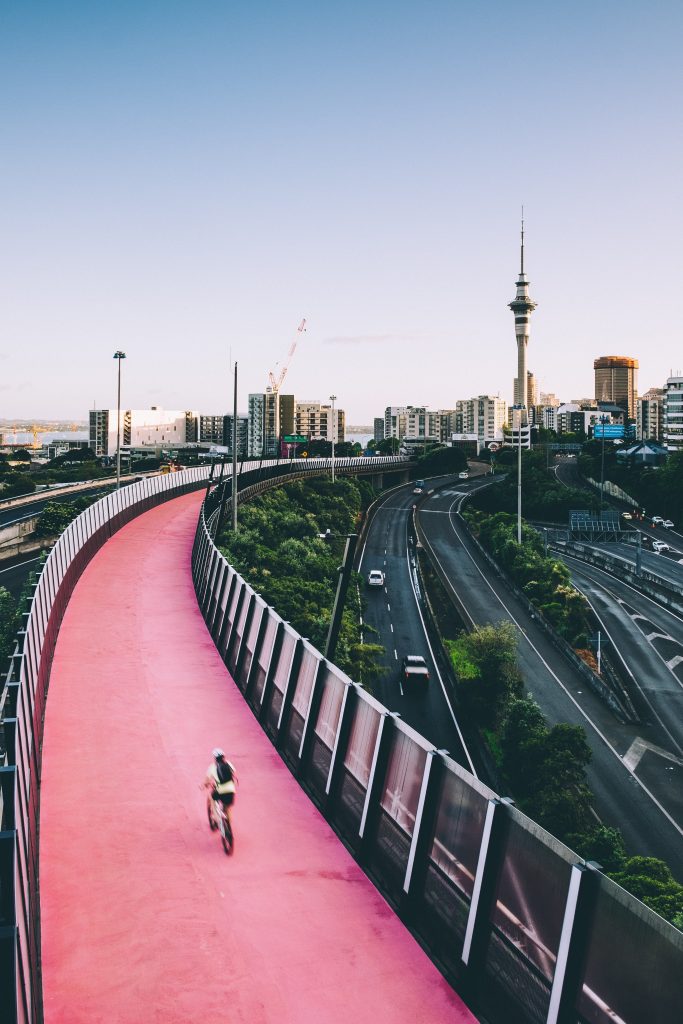 Facts About New Zealand: Culture
In the past few decades, New Zealanders have come to take their coffee quite seriously. While New Zealand does not cultivate its beans, it is there on the list in terms of creativity. Coffee is a large part of the tradition of morning and afternoon tea, a custom borrowed from the British. Every day, between 10 a.m. and 3 p.m., everybody takes a break from work, catching up with a hot drink and a small bite. Unfortunately, or luckily, depending on your perspective, drip coffee is uncommon in New Zealand.
There's a wizard in New Zealand. Here's a pleasant reality for you, did you know that the nation has a wizard of its own? Originally born in England, Ian Brackenbury Channell relocated to New Zealand and soon became a prominent figure, particularly in the city of Christchurch. He's an activist, a comedian, and a politician, and he's regarded as The Wizard of New Zealand or just The Wizard. In appreciation of his voluntary work, he was also given the coveted Queen's Service Medal.
One of the most popular facts about New Zealand is that it is an inclusive country. It is proud of its highly multicultural and egalitarian community. The nation was the first in the world to grant all women the right to vote. They also pay attention to the differently-abled by including Sign language as an official language in New Zealand, it is just one of the many ways to help promote inclusivity.
New Zealanders enjoy the outdoors a lot. The country is sometimes referred to as a massive national park because of its vast natural surroundings. No matter where you are in New Zealand, you are never more than 79 miles away from the sea. With just 5% of the country's population being human, there is a large region for flora and fauna to flourish in. New Zealand has more species of penguin than anyone else in the world and the native fauna also varies tremendously.
Facts about New Zealand: All About New Zealand's History
Sir Edmund Hillary, the first man to climb Mount Everest in 1953, was a New Zealander.
It's no wonder New Zealanders have always been ahead with stuff like innovations and politics. After all, New Zealand is the very first nation to greet each new day.
New Zealand was the first large country to hold universal suffrage. Since 1893, all residents have been constitutionally permitted to vote, independent of gender.
One of the cool & interesting facts about New Zealand is that the filming of the Lord of the Rings was pouring around $200,000,000 into the economy of the region. The New Zealand government also set up a Ministry for the Lord of the Rings to ensure that the most revenue will be generated from the movies.
In 2006, the Queen, the Governor-General, the Prime Minister, the Speaker of the House of Representatives and the Chief Justice were all women, making New Zealand the only nation in the world till date, where all the top roles were occupied concurrently by women.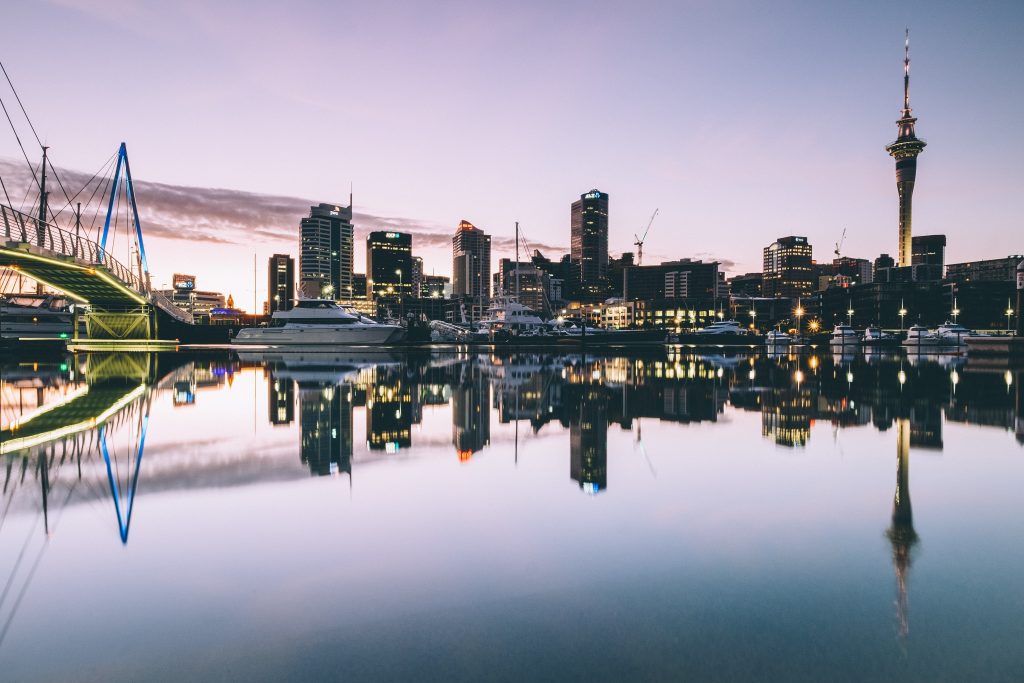 Facts about New Zealand: Animals
There are 9 sheep per person in New Zealand, making it the highest ratio across the world. At the moment, there are just 4.8 million New Zealanders spread around 268.021 sq km, which implies there are over 43 million sheep in New Zealand.
One of the most surprising facts about New Zealand is that of all the population in the country, just 5% is human. The majority are animals, making it the largest human-to-animal percentage in the world.
The Kiwi, a tiny flightless bird native to New Zealand, lay eggs that are around 20% of the body of the mother's body. For a bird of its size, the kiwi eggs are six times larger than average.
The kea, a bird native to New Zealand, is notorious for pulling windscreen wipers off vehicles and chewing rubber strips off windows. In fact, many tourists experience damage to their car rentals, thanks to this little bird.
Facts about New Zealand: Fun Facts about New Zealand
There are around 50 volcanic cones in and near Auckland. But don't worry, most of them are extinct. The most popular is Mount Rangitoto, which can be seen from the harbour.
The 85 characters Maori name for the hill in Hawke's Bay is the longest place-name found in any English-speaking region. It is, Taumatawhakatangihangaoauotameteaturipukapikimaungah-oronukupokaiwhenuakitanatahu, which loosely translates, 'the place where Tamatea, the man with his big knees, who slid, climbed and swallowed the mountains, known as the land-eater, played his nose flute to his loved ones.' There are 40 syllables in the name of the location that is a perfect one to practice to charm the locals. If this is a little beyond you, you might use the simplified name of 'Taumata.'
There is a law that specifies that any high school in New Zealand may keep one pound of uranium and one pound of thorium for nuclear experiments. But they're going to be charged $1,000,000 if there's a nuclear blast.
Speaking of driving, cars are just as prevalent in New Zealand. It is estimated that there are 2.5 million cars on the roads. That's quite a lot considering there are only around 4.5 million people. The car has always been the number one choice of travel in New Zealand. The roads are pretty good, the scenery is very good and you have the freedom to go where you want when you want.
The scale of farming in New Zealand results in a lot of two things. Cheese and butter, that too a crazy amount of it. Well, New Zealand produces the equivalent of 100 kg of butter and 65 kg of cheese each year for every person in New Zealand and it's enjoyed and exported to countries around the world.
We hope you've enjoyed reading this blog. If you're someone who wants to share his/her valuable experiences through a blog, we are excited to collaborate. Write to us on contact@uniacco.com to know more about our submission process. Let's see if you fit as a fiddle!