If you are a student with a chronic illness, mental health problem or any other disability then you are entitled to Disabled Students' Allowance while pursuing higher education in the UK. It is very important to know in-depth about this allowance as it can help you get funding for the additional costs you incur. The process may seem to be a difficult one (especially after filling out various other forms in Student Finance) but this one is easy provided you have all the information.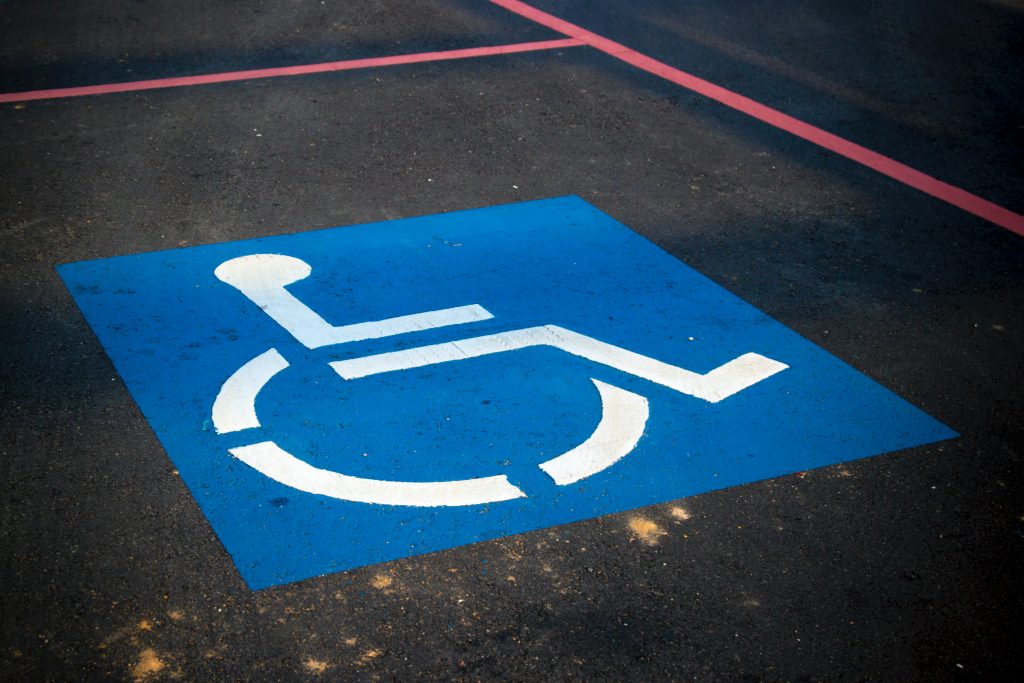 This guide will take you through all the clauses you need to be aware of in the simplest manner. We hope at the end of the article the entire process seems pretty straightforward. Let's have a look.
What Are The DSAs?
The DSA is a grant that helps cover extra costs you may have to pay when studying your course, as a direct result of your disability, mental health condition or specific learning difficulty.
The allowance covers expenses of equipment and services that you need as a student with disabilities. Since the DSA is tailored according to personalized needs it only covers the costs that are directly linked to aspects of your disability that affect your studies. It aims to make your day-to-day student life easy in terms of attending lectures, note taking, traveling and study abroad trips.
The amount is calculated based on your needs for non-medical help, specialist equipment and any other additional costs that you incur concerning your disability. It is in no way dependent on your household income, i.e. how much money your parents make.
Note: You need not pay back the DSA unless you leave your course early. There is no age limit for who can get DSAs.
What is the eligibility for the Disabled Students' Allowance?
As a general guideline, you must meet the following requirements to get this allowance:
You are a UK resident
Should qualify for Student Finance
You are an undergraduate or postgraduate student studying on a full-time or part-time course that lasts at least one year.
Have a disability, mental health condition, sensory impairment or specific learning difficulty that affects your ability to study.
The disability you claim for must affect your ability to study. This could be through mobility issues, the ability to work as quickly as you would like, or anything else that would require additional support.
Unfortunately, you aren't eligible for Disabled Students' Allowance if you are:
an EU student
eligible for the NHS Disabled Students' Allowance
getting equivalent support from another funding source, like from your university or a social work bursary.
To see the specific eligibility criteria for your part of the UK kindly visit your Student Finance's body website.
How Does One Prove That They Are Disabled?
The evidence required to demonstrate that you have a condition that significantly affects your study can include:
A doctor's report or disability evidence form for long-term physical or mental health issues.
A diagnostic assessment for a specific learning difficulty (such as dyslexia). Assessments must normally have been made since the age of 16.
In a broad sense the term 'disability' includes:
learning difficulty, such as dyslexia or ADHD
mental health condition, such as anxiety or depression
physical disability, such as if you're partially sighted
long-term health condition, such as cancer, chronic heart disease, or HIV
How To Apply For DSA?
It is very simple to apply for the Disabled Students' claim. Just head over to Student Finance website for your part of the country and search for DSA 1 Form.
Here is the list of organizations where you can apply to get DSA:
England – Student Finance England (SFE)
Scotland – Student Awards Agency Scotland (SAAS)
Wales – Student Finance Wales
Northern Ireland – Student Finance NI
You can either complete the Disabled Students' Allowance form online or on paper, depending on your status and which Student Finance site you're applying through.
Steps involved in the application process of DSA are:
Fill in the DSA Application
Submit the evidence of your disability
Book and attend a study needs assessment after direction from the Student Finance organization
Wait for the approval of your application
Once approved, you may order your equipment and arrange the services you need and the reimbursement will be done as agreed.
The application process can take around 14 weeks. As you are allowed to apply for the DSA even before your course begins, it is advised that you apply well in advance.
What Can You Get With Disabled Students' Allowance?
Once your application is approved you may use the funding to cover various expenses during your education that include but do not restrict to:
Specialist equipment
Non-medical helpers
Printers and scanners
Extra travel
Specialist furniture
Notetakers for visually impaired and deaf students
British Sign Language Interpreters
Recording equipment
Recommended Reading: International Scholarships For Disabled Students
FAQs
1.How much amount is a student entitled to under  Disabled Students' Allowance?
Undergraduate and postgraduate students can get up to £25,000 a year for support. However, this figure is the maximum figure. Most students receive less than this.
2.Can students get DSA for depression?
Yes, students having anxiety or depressions are eligible to get DSAs.
3.How is DSA paid?
In most cases, the total money is paid into your bank account directly. While in the rest of the cases the money is paid directly to the organization providing service or equipment. Once you are done with your needs assessment, they will let you know of the method in which you will receive your DSA Student Finance.
Thank you for reading this blog on 'Disabled Students' Allowance – 2021'. If you enjoyed this blog then do check out our other blogs as well.