France is the world's fourth research destination for foreign students. The cost of studying in France and living depends on the lifestyle and the institution or university selected for the purpose of the research. Cost is the biggest concern when it comes to studying abroad. While the cost of living in France is reasonably rational, the combination of housing, bills, food, etc. is rising. In this blog, find a detailed breakup of the cost of studying in France.
Cost of Studying in France: Tuition Fees
Compared with the rest of Europe, tuition fees in France are relatively low. In France, the majority of higher education institutions are state-funded, so there is typically a nominal charge depending on the degree of study. Universities in France are known to charge administration fees, which allows the price to rise slightly, but the figure is much lower than in other countries such as the UK. Here are some cost of studying in France that one might pay for different options.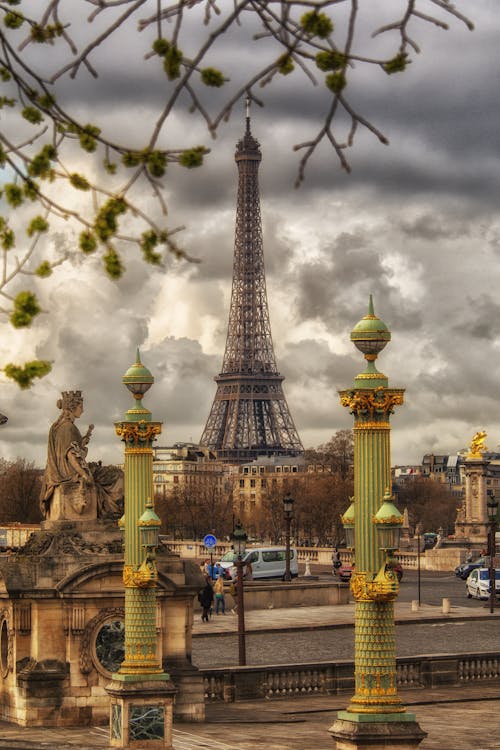 Cost of University in France
Tuition for direct enrollment for a semester at:
Tuition for a semester with a third-party provider:
IES Abroad Paris – French Studies: $18,970 (2020)*
Study Abroad in Grenoble with API: $11,980 – 18,480*, depending on the area of study (2020)
AIFS Study Abroad in Paris, Sorbonne: Semester or Year: $14,995* (2020)
CEA Study Abroad on the French Riviera: Starting at $15,995* (2020)
*Note this particular total includes housing.
In order to study in France, who has to pay tuition fees?
If students are residents of countries that are not part of the EEA, or Switzerland, they have to pay higher tuition fees. The EEA covers Iceland, Liechtenstein and Norway, and all EU countries.
Higher tuition fees would have to be paid by all other foreign students. For example, tuition fees would be higher for French students and lower if one is from Africa or Asia. 
Do scholarships exist for foreign students?
Yes, the French government announced that, with the new higher tuition fees, they are planning to expand the number of scholarships. An overview of grants for scholarships to study in France is provided by the official CampusBourses process.
Some of the internal and external scholarships available in academic institutions in France can cover partial or total expenses of attending college. Here are a few scholarships that students abroad can take advantage of:
The Michaela Farnum Memorial Scholarship by International Studies Abroad Inc. (ISA)
Dr Carlos E. Memorial Scholarship by International Studies Abroad Inc.
Chateaubriand Fellowship by the University of Illinois.
IES Abroad Excellence in a Foreign Language Scholarship by Institute for the International Education of Students.
ISA Diversity Scholarship by International Studies Abroad Inc.
GSE Summer Scholarship by Global Student Experience.
GSE Language Development Scholarship by Global Student Experience.
GSE Academic Scholarship by Global Student Experience.
Boren Scholarships and fellowships by Boren Awards For International Study.
Annette Kade Scholarships by International Student Exchange Program.
Looking for a perfect education loan to France, Visit our website for more details
What is the financial support available?
The low cost of education in France means that there is no need for aid to pay for tuition for non-Europeans from countries like Canada, the Americas and Australia.
For students participating in Erasmus exchanges and a select few engineering, business and medical students from former French-speaking colonies, scholarships that provide a stipend for living expenses are typically reserved.
With the support of the French Ministry for Foreign Affairs or their country's French Embassy, there are few scholarships available for international students.
France is one of the best countries for student discounts, and if you are in a restaurant, clothing store, gallery or museum, it is often worth asking if there is a price cut.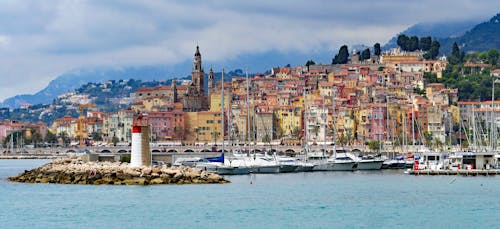 French Student Visa
As an international student from outside the EU, one might need the VLS-TS visa ("étudiant"). The visa not only entitles you to live and study in France, but you can also work up to 964 hours per year (20 hours per week) and travel freely in the countries of the Schengen area – which is a great chance to explore Europe.
When applying for the VLS-TS visa, one needs to pay 99 euros. This amount will be due after the university application when one has been accepted by the university – and a visa will be needed before travelling to France for studies.
Once you have arrived in France, you need to validate the visa within 3 months. That costs another 60 euros.
Can you study for free in France?
If you are a citizen, or a permanent resident of, an EEA (European Economic Area) country or a Swiss country, it is almost free to study in France. While it is not completely "free" to study in France, they will only be paying a very small sum while studying at a public university.
However, students would have to pay higher tuition fees in France if not a citizen of an EEA country or Switzerland, or are already a permanent resident. At a private university, they would also have to pay a higher cost of studying in France. Some tuition free universities in France are:
University of Paris
University of Orleans
University de Montpelier
University of Strasbourg
University of Burgundy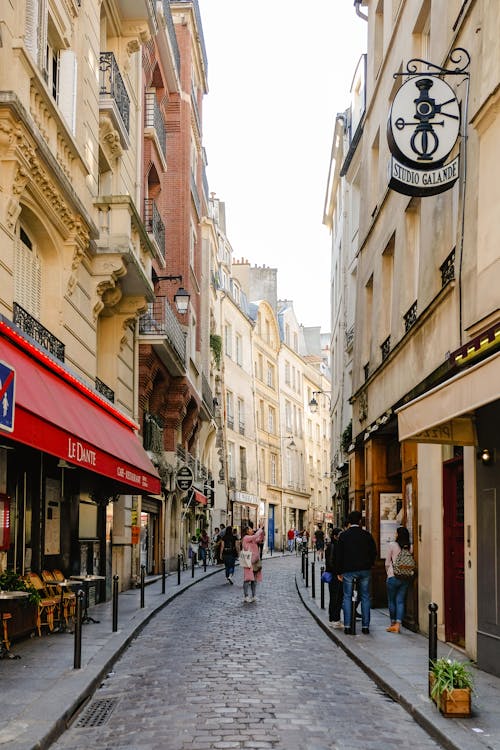 The Estimated Living Expenses in France for International Students
$14 – low-priced meal
$55 – date at a restaurant in the mid-range
$40 – the average weekly bill for groceries
For a dorm room or a room in a shared apartment, $375 -$700.
$1,340 for an apartment with one bedroom in Paris.
Up to $185 a month
Approximately $22 a month for mobile phones
Monthly pass: roughly $56
Pair of jeans: $25
0.5L domestic beer: $2
Cappuccino: $3
Film ticket: $11
After airfare and course fees, plan to pay around $3,500 – 4,500 for one semester in France.
Cost of Studying in France: Language
Several French individuals speak languages other than their own. One should, however, know French for successful communication and studying in France. For their studies and daily life, foreign students who are fluent in French have a much easier time. If they feel that their French is not good enough, students who wish to perfect their language skills have several language courses available. A good way to develop language capacity is to socialize with locals and make an effort to speak French.
One can study in English. International students, however, are also encouraged to learn French and develop their language abilities. If the course is taught in French, by taking one of the accepted exams, you will need to show that you are sufficiently fluent. The exams are:
TCF DAP (Test de Connaissance du Français
Demande d'Admission Préalable)
CEFR (Common European Framework of Reference for Languages)
Students can show English language proficiency if their course is in English.
Taking additional French language classes is another cost to consider, although not obligatory. This is particularly useful if one is just starting to learn the language and if it's not already provided by your university.
Cost of studying in France: Insurance and Healthcare
For every person in France, it is mandatory to have medical insurance to cover medical expenses if appropriate. Students may take health care policies that are public or private.
A Universal Healthcare Service plan is offered by France for students to cover their medical expenses. For students to be eligible for a national health insurance program, they need to be:
On October 1 of the new University Year, under the age of 28.
Enrolled in a 4 month or longer program.
They should not be from Switzerland or the European Union.
Students living in France for fewer than four months would have to look for a private provider of health insurance.
Final Word
Tuition fees, paying the rent, and finding a mobile phone contract are just moves one will have to take to have all those memorable experiences of studying abroad. It's important to know what the costs are so that when scheduling a term or year abroad, one is not shocked by any last-minute, unexpected expenses.