Thousands of aspirants travel to different parts of the world every year to complete their higher education. Although the global study abroad scene has opened up considerably to accommodate students of all academic backgrounds and desires, there are still certain pre-set academic requirements that need to be followed. A fundamental criterion is that one needs to pass entrance exams for MBA abroad in order to study abroad. Good success in competitive 'international research' tests would also help to gain scholarships and other types of financial assistance, which will be a huge deal for the majority of applicants. If anyone is depending on consultants to direct them on their study trip abroad, they need to make sure they choose the correct one.
Some of the most common and most significant international entrance exams for MBA abroad for foreign universities include GRE, GMAT, SAT, MCAT and LSAT. Though there are subject-specific assessments, most of these tests are needed for admission to universities and colleges around the globe. Often a mixture of one or more of these and other tests/examinations unique to that country and the school system might be essential. IELTS is recognised in the United Kingdom, the United States, Australia, New Zealand, Ireland and Canada. The ratings are good for 2 years. TOEFL is common among students who want to study in Canada.
In addition to the language exam, one would need to clear GRE or GMAT which GMAT is more preferable for an MBA course. A score of around 700 will be perfect, but there is no assurance that one would be admitted to universities abroad with a high GMAT score. Some colleges also recommend waiving the prerequisite of the GMAT if the candidate has more professional experience.
Here is a list of the recognised competitive entrance exams to study MBA and MS abroad.
Competitive Exams for MBA Abroad
MBA abroad requirements and entrance exams: A Master's degree in Business Administration or MBA is a postgraduate degree that can open up global job prospects. Being one of the most advanced courses in the country, a comprehensive MBA degree would offer students a solid background in company basics in marketing, accounting, finance, management abilities, policy, business ethics and human resources.
MS is one of the most common courses today because of the weight it bears on the resume. Many who wish to study abroad still have a doubt in their minds on which country is better suited to MS. It is also important to bear in mind that the type of school and MS course they join. They also include brand partnerships that can help unlock doors depending on the prestige of the school. It is, therefore, necessary to select the place to study carefully before submitting. The criteria for choosing an MS College should be based on keeping in mind the expense, credibility, standard of education, good reviews and rate of investment (ROI), etc.'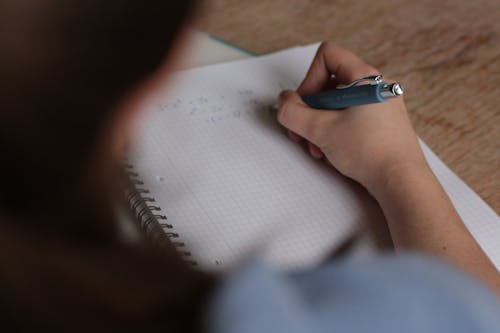 GMAT
A good GMAT score is certainly desirable and is the most common entrance exam for MBA abroad. The GMAT score is used as a measure of the verbal and quantitative abilities to handle the workload of a Mba course and as an indication of the probability of potential academic achievement. But a strong GMAT score of its own is not enough to ensure entry to a successful MBA course abroad. Similarly, an average or poor GMAT performance does not indicate that one cannot be accepted to the best foreign business school. More than 5,400 programmes offered by more than 1,500 institutions
more than 110 countries make use of the GMAT as one of the evaluation criteria. It is recognised by countries such as India, the United Kingdom, the United States, Canada, Australia, etc. GMAT measures the student's skill in analytical writing, organised logic, quantitative aptitude, rational reasoning and sentence correction. It is an exam needed to study an MS abroad.
Looking for education loans without collateral? All you have to do is fill the form on this page!
GRE
Traditionally, GRE is popular MBA abroad entrance exams and is the de facto standard for MBA courses. However, things are changing and many MBA programs have also started accepting GRE scores. The Graduate Record Examination (GRE) is one of the widely known examinations among Indian students aspiring to study in institutions in Canada or the USA. It is a reasonably uniform exam that tests the candidate's verbal, quantitative and general analytical abilities, although the format has experienced a number of modifications through the years. It is a prerequisite for admission to many graduate courses, particularly in engineering and science, in the USA. The evaluation is administered by the U.S.-based Educational Testing Service (ETS). In India, the computer-based version of the test is available.
Note: There are two popular exams that are accepted by international business schools across the world which are TOEFL AND IELTS.
TOEFL
TOEFL is one of the most common English proficiency tests approved by American and Canadian colleges and schools abroad. TOEFL measures the use and comprehension of English by foreign students as spoken, written and understood in college and university environments. ETS (Educational Testing Services) is the conductor of the TOEFL examination and is responsible for determining the TOEFL queries, administering the test and giving each of the examiners their scorecards. Students wishing to study abroad can choose from several TOEFL Test Dates available year-round and choose from different test centres located around major cities or remotely test at home with the TOEFL iBT. Special Home Edition Test. As the name means, the TOEFL Internet-Based Test (TOEFL iBT) is an online variant of the TOEFL test for candidates looking to qualify for the test. It is the chosen TOEFL medium because of its simplicity of usage which uses less energy. TOEFL directly assess your English proficiency and is one of the the most popular entrance exams for MBA abroad for language tests.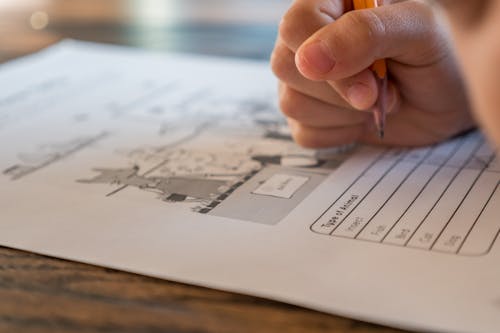 IELTS
If anyone is looking to work, reside or study in an English-speaking country, one must be able to demonstrate a high standard of English-speaking skills. English is the world's third most spoken language, with 379 million speakers worldwide. IELTS is the most common test for people seeking to move to Australia, Canada, New Zealand and the United Kingdom. More than 10,000 employers, libraries, schools and immigration agencies, including 3,400 institutions in the United States, are widely recognised. IELTS is the most desirable entrance exam for MBA abroad.
The International English Language Testing System (IELTS) is an international structured measure of English language literacy for non-native English speakers, collectively managed by the British Council. The scores of the IELTS are effective for 2 years. The updated IELTS registration fee is INR 14,000 as of 1 April 2020. The assessment mostly examines the skills of the test participants in four key English language skills: IELTS listening, IELTS hearing, IELTS talk, and IELTS writing. It is one of the main exams for students to study abroad.
FAQs
1.Which exam should be given for MBA abroad?
The foremost exams to be written to pursue MBA abroad are GMAT or GRE coupled with either IELTS or TOEFL depending on your country of choice. The former test you in various areas whereas the latter test you specifically in your proficiency in the English language.
2.What all tests should I take to do MBA abroad?
There is a score of exams that pop up when you Google what exams to write when you want to pursue an MBA abroad. Before you get to writing specialised tests for any university, the primary ones you have to write are the GMAT or GRE exams to qualify for an MBA application.
3.Which are the entrance exams for foreign universities?
The foremost exams you have to write to jumpstart your journey to overseas education are IELTS, TOEFL, GRE, GMAT, SAT, MCAT and LSAT (either one or a combination of the above depending on the country you wish to pursue your course in and the course you choose to study there).
4.Which exam should be given for MS abroad?
Graduate Research Examination or GRE is a mandatory exam in many countries for students looking to pursue MS. Along with GRE, you have to qualify in either IELTS or TOEFL which test you in your proficiency in the English language is also compulsory to qualify for further application.
Thanks for reading this blog on Competitive Entrance Exams For MBA Abroad. If you are interested in reading more about student life and student finances for abroad education, the following articles should be of interest to you: