Each year, thousands of students aspire to study abroad. The cost is a matter of great concern for a majority of those prospective students. After all, it is not at all cheap to study abroad, particularly in popular destinations such as the US, UK, Australia, etc. Due to a lack of solid academic performance, not everyone can receive scholarships. Due to a lack of collateral, few people miss out on using bank loans.
Then there are a few nations where the costs are very low, but there is a backseat to the quality of education. In this post, we're going to look at the top cheapest country to study abroad for Indian students and international students where they can get a very low price for good quality education. The list is however not in any particular order or ranking.
Norway
Norway is famous for its high-quality schooling, standard of living, and amazing natural beauty. It is undoubtedly the best country to study abroad for Indian students. The best thing is that universities don't charge any tuition fees in Norway. It is free, even for foreign students. You will study the humanities, social sciences, law, theology, mathematics, natural sciences, education, medicine, dentistry, electricity, engineering, and so on at the undergraduate level. Still, of course, in comparison to the US, UK, Australia, Canada, etc., you won't have that many choices at the undergraduate level to pick from.
Norway offers about 200 programs at the Master's level that are taught in English. Unfortunately, the cost of living in Norway is higher than one would anticipate, and food costs are manageable. In Norway, the annual cost of living is a minimum of $12,000 a year.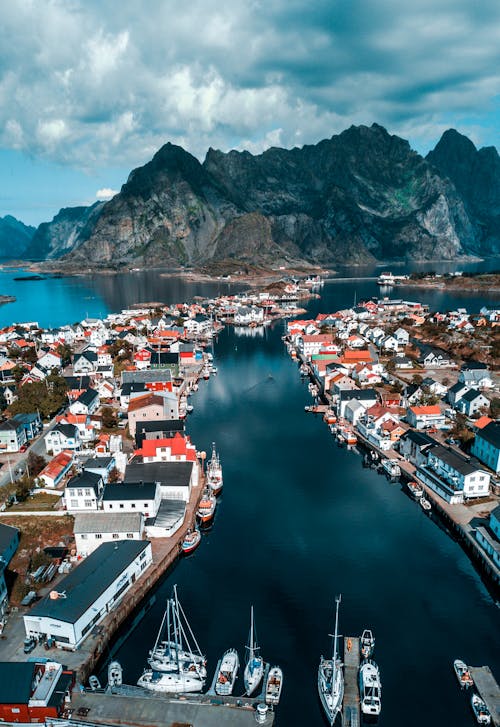 Germany
Without a doubt, Germany is a perfect place for studying abroad. It is now recognized that some of Germany's public colleges have competitive study-abroad services, and public universities have waived their tuition fees by reducing foreign students' learning expenses. Universities are therefore absolutely trustworthy and they have a high standard of English language education. It is certainly not an error to have this country as the cheapest country to study abroad for Indian students.
For engineering and management programs, Germany is common. If they manage to reach one of Germany's public universities, students must take charge of their lodging, food, stationery, project, and transportation expenses. Indeed, given its annual cost is as low as $8,400 a year, it is the cheapest country to study abroad for Indian students.
Taiwan
Another of the easiest countries to study abroad in Taiwan is Asia. For instance, tuition fees for undergraduates begin at TW$100,920 (~US$3,300) per year for liberal arts programs, up to TW$124,200 (~US$4,050) at National Taiwan University, the nation's leading university at 72nd in the QS World University Rankings® 2019. This makes it one of the cheapest countries to study masters degree for Indian students.
The country offers more than 120 English-language courses at more than 40 universities, and Taiwan is also a popular destination for studying Mandarin. With comparatively low housing expenses, Taiwan also provides a decent quality of life; housing costs as little as TW $ 88,000 (~ US $ 2,900) a year.
If you are looking forward to becoming an international student and need assistance with student loans, all you have to do is fill this form ➡️
South Africa
Accommodation at South African universities is significantly inexpensive. Cheap research programs abroad are available at South African universities. Students will find different facilities in South Africa that could reduce their accommodation and food expenses. It could, however, be costly for students to live in the first-tier cities of South Africa. The estimated cost of studying in South Africa is a minimum of $9,120 a year, according to estimates.
France
For domestic and foreign students, tuition fees in France are the same, and for 2019/19 they are set at EUR 170 (~US$200) a year for bachelor's (license) degrees, EUR 243 (~US$285) for most master's programs, and EUR 380 (~US$445) for doctoral programs. At the highly limited grandes écoles and grands établissements, which set their own rates, fees are significantly higher.
In the capital, Paris, living costs may be the biggest, but you may find it worth the extra cost-after all, Paris was ranked the number one student city in the world four years in a row (and currently stands at fifth). If you're not a fluent French speaker yet, you can learn English in France, with the majority of English teachers. France is the cheapest country to study abroad for Indian students.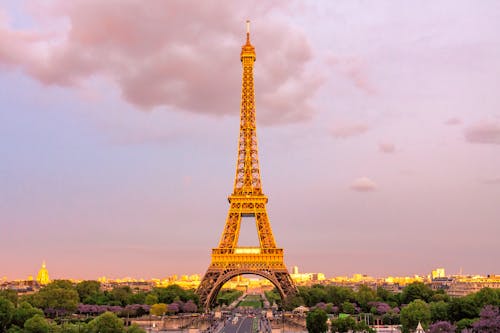 Mexico
Full of fascinating and special culture to discover, Mexico is one of the most visited nations in Latin America and has much to offer foreign students. Tuition fees vary, with private colleges costing higher, and foreign undergraduate students in the capital, Mexico City, which was ranked one of the top 100 cities for students in the world, earn an average of about US$6,300 a year.
In Mexico, living costs are still relatively modest, with all living expenses adding up to around US$9,250 on a regular capital budget or US$6,450 elsewhere. While Spanish is the main language of instruction, more English-taught courses are provided by Mexican universities to draw foreign students. Mexico is the best country to study and work for indian students.
Denmark
A heavy focus was also placed on practical education by Danish institutes. In order to ensure an up-to-date learning atmosphere where you can learn from industry leaders and pursue internships in nationally recognized organizations, Danish higher education institutions collaborate with the sector. In addition, Danish higher education universities, science parks, and public research institutes all cooperate with national and foreign collaborators to conduct leading-edge research. These creative public-private collaborations add global work prospects to a stimulating study climate. Tuition fees are DKK 45,000- DKK 120,000 a year ( INR 4.5 Lacs to 12 Lacs per year).
Expenditure on living can be DKK 6,000-DKK 10,000 a month(INR 7.5 Lacs-INR 11 Lacs a year)
In order to fund exceptionally eligible foreign students, Danish higher education institutions (universities only) earn a small number of government scholarships per year. Denmark is the cheapest country to study for Indian students.
Poland
Poland, the cheapest country to study abroad for Indian students is known to be an inexpensive European republic, consisting of some of the oldest universities, with a rich history and numerous high-quality university degrees offered in the English language. For Indian students, because of its fair living costs and other expenses (Food & Transport) associated with it, it is one of the chosen education hubs.
Fees for tuition: INR 2-4 Lacs per year
Living costs: INR 3 Lacs-5 Lacs a year.
In general, the cost of the study program in Poland ranges between EUR 4,000-7,000 per academic year, while few courses such as MBA will cost private universities more than EUR 15,000 per year or even more. The affordable European nation has a reasonably stable economy, so Indian students' living costs vary from EUR 350 to EUR 550 per month.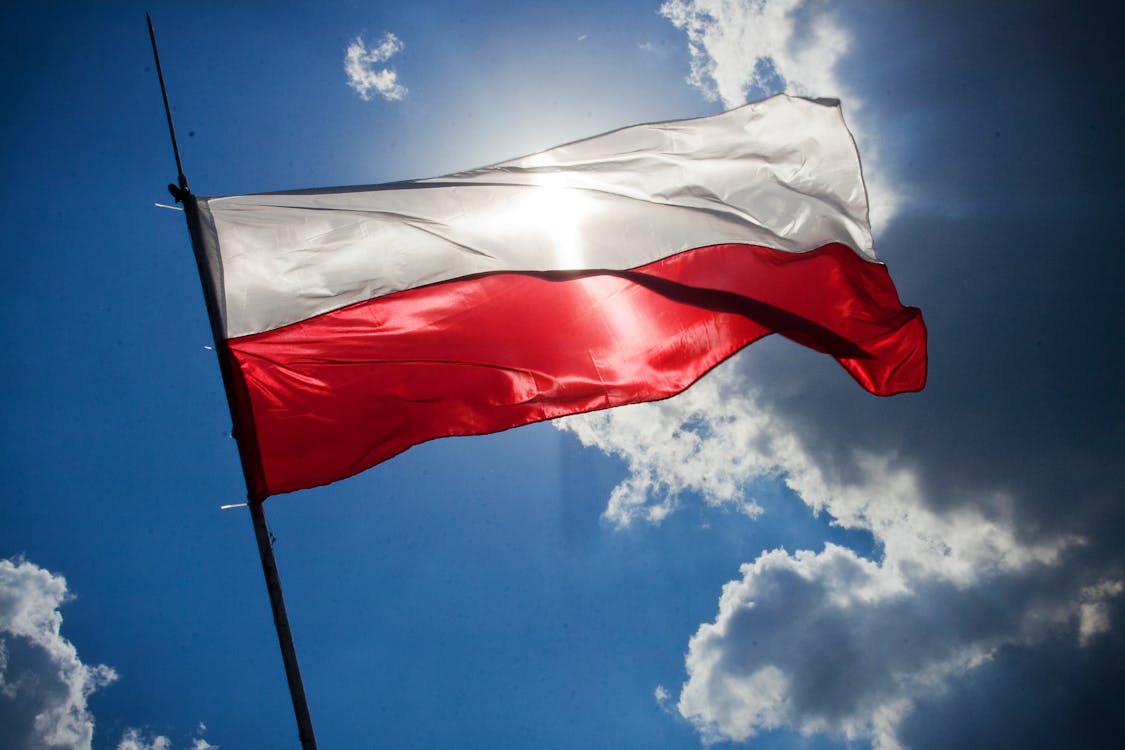 Finland
EU or EEA residents have the ability to research free of charge in several European countries, including Finland, the best country to study abroad for Indian students. Another option to apply without paying any tuition fees would also mean that exchange students do not even have to pay their tuition fees to foreign students. Also, the cost of living is reasonably affordable; the total cost of studying in Finland is at least $9,300 a year.
Austria
For foreign students, the tuition fees in Austria are affordable. Reliable forms of education are provided by the universities of Austria. Accommodation and public transit services are significantly cheap in Austria. A minimum of $10,500 a year is the total expense of studying in Austria. The reputed universities are the University of Vienna, Vienna University of Technology, Universität Innsbruck, etc. Austria is one of the best countries to study for Indian students.
Belgium
Belgium, renowned as the European Union's official headquarters, has long been considered the heart of Western Europe. It is also the headquarters of the European Union (EU) and of the Organisation of the North Atlantic Alliance or NATO making it a diplomatic centre. You can learn English, so you can practice French, Dutch, and German as well. Overall, if you are searching for overseas career openings, an outstanding study destination abroad.
Belgium is located in the centre of Europe, less than two hours by rail from Paris, London, and Amsterdam, and is well connected to most of the continent. Belgium is the perfect cheapest country to study abroad for Indian students, full of medieval towns and Renaissance architecture.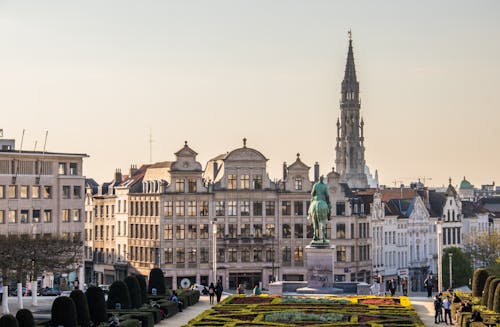 Spain
Spain's universities have an international reputation and deliver high-quality university education at a very affordable rate, so it is a common option for students from India and abroad. For foreign students, like Indian students, the cost of living is attractive and tuition fees in Spain are considered to be the lowest in Europe.
Fees for tuition: INR 50,000-3.6 Lacs a year
Cost of living: INR 5.5 Lacs-INR 9.6 Lacs a year
The payments per academic year for Bachelors and Masters programs are around EUR 800-2500 and EUR 1000-3500, respectively. The tuition fees, however, for private colleges are about 16,000-20,000 a year. The average living expense for foreign students on a school budget is in the region of 500-1000 EUR per month.
Factors To Consider When Selecting Cheapest Country To Study Abroad For Indian Students
Choosing the right study abroad destination is a crucial decision for Indian students seeking affordable and high-quality education. It's essential to strike a balance between cost-effectiveness and unique opportunities that can enrich the learning experience. Several factors come into play when selecting the perfect destination, ensuring that expenses are manageable without compromising the quality of education.
| Factors to Consider | Description |
| --- | --- |
| Tuition Fees | Research and compare the tuition fees charged by universities or colleges in different countries. Look for options that offer low-cost or tuition-free education for international students, particularly in Europe. |
| Cost of Living | Consider the cost of living in your chosen country and city, including accommodation, food, transportation, healthcare, and daily necessities. Seek destinations that strike a balance between a lower cost of living and good quality of life. |
| Scholarships and Financial Aid | Explore the availability of scholarships, grants, and financial aid options for international students. Many universities and organisations offer scholarships specifically designed to reduce the financial burden for Indian students studying abroad. |
| Part-Time Job Opportunities | Check the regulations and availability of part-time employment while studying. Having the option to work part-time can help supplement your finances and ease the financial burden. Look for countries that offer suitable job opportunities and fair minimum wage rates for international students. |
| Exchange Rates and Currency Fluctuations | Understand exchange rates and potential currency fluctuations in your chosen destination. Opt for a country with a favourable exchange rate to significantly reduce your expenses and enhance your overall affordability. |
| Safety and Quality of Life | Prioritize safety and overall quality of life in your selected study-abroad destination. Research the country's safety records, healthcare facilities, social stability, and cultural diversity to ensure a conducive and enjoyable learning environment while maintaining affordability. |
| Language | Assess whether courses of interest are offered in a language you are comfortable with or if language learning support is available. Language proficiency can impact your study experience and future opportunities. |
| Employment Opportunities | Consider the employment prospects in your field of study after graduation. Look into the job market, work permit regulations, and demand for skilled professionals in the cheapest country to study abroad for Indian students. |
| Networking and Alumni Support | Research alumni networks and support services for international students. Connecting with alumni and accessing career services can provide valuable networking opportunities and enhance your post-study prospects in your chosen study-abroad destination. |
| Cultural Fit and Personal Preferences | Consider your personal preferences and cultural fit with the cheapest country to study abroad for Indian students. Evaluate climate, lifestyle, cultural values, and proximity to your home country to ensure a fulfilling and enriching study experience. |
By taking these factors into account, Indian students can identify an affordable and unique study abroad destination that aligns with their academic and personal goals while making the most of their international education experience.
With this, we come to the end of the list of cheapest countries to study abroad for Indian students.
All the best!
FAQs
1. Which country is easy for Indian students to study abroad?
Indian students seeking higher education abroad predominantly opt for student-friendly countries such as the USA, UK, Australia, Canada, Singapore, Germany, Ireland, and New Zealand as their preferred study destinations.
2. Which country accepts most Indian students?
As per the Ministry of External Affairs' recent report to Rajya Sabha, Indian students are now pursuing education in over 240 countries worldwide. While the UK, US, Australia, and Canada remain popular choices, students are also exploring options like Uzbekistan, Philippines, Russia, Ireland, Kyrgyzstan, and Kazakhstan.
3. Which countries give PR fast?
When it comes to immigration, Canada is widely regarded as the top choice for Indian migrants.
4. Which country accepts study gap?
Numerous top study-abroad destinations, such as the USA, UK, Canada, Australia, and Germany, are open to accepting study gaps of at least one year for international students.