Life as an international student in a new country is exciting, but it can also be overwhelming. You are away from friends and family often for the very first time and finding comfort in a new culture, and the academic system can be more challenging than you had imagined. Sometimes, without clear guidance or access to the right information, students don't realize that they are victims of a mismatch until they are struggling to keep their grades up or making friends and feeling at home is a challenge. This is when the question, "Can we change colleges in Canada after getting a visa?" arrives.
The decision to pursue an international education is an investment and Canada is home for international students. Tuition fees for international students in Canada range anywhere between $17,000 to $27,000 per year, depending on your study level and choice of programme. A Canadian education is significantly more affordable compared to the cost of study in other English-speaking countries. But these costs are not insignificant enough to be taken lightly.
The good news is that post-secondary institutions in Canada offer a clear and easy credit transfer system that allows international students to switch schools without losing considerable time or money. Many schools in the same province have articulation agreements that allow students to transfer from one school to another seamlessly. Often, these agreements extend to public and private institutions located in other provinces as well. Here are some answers to the question "Can we change colleges in Canada after getting a visa?"
Now's the right time to secure a safe education loan! Fill the form in this blog TODAY!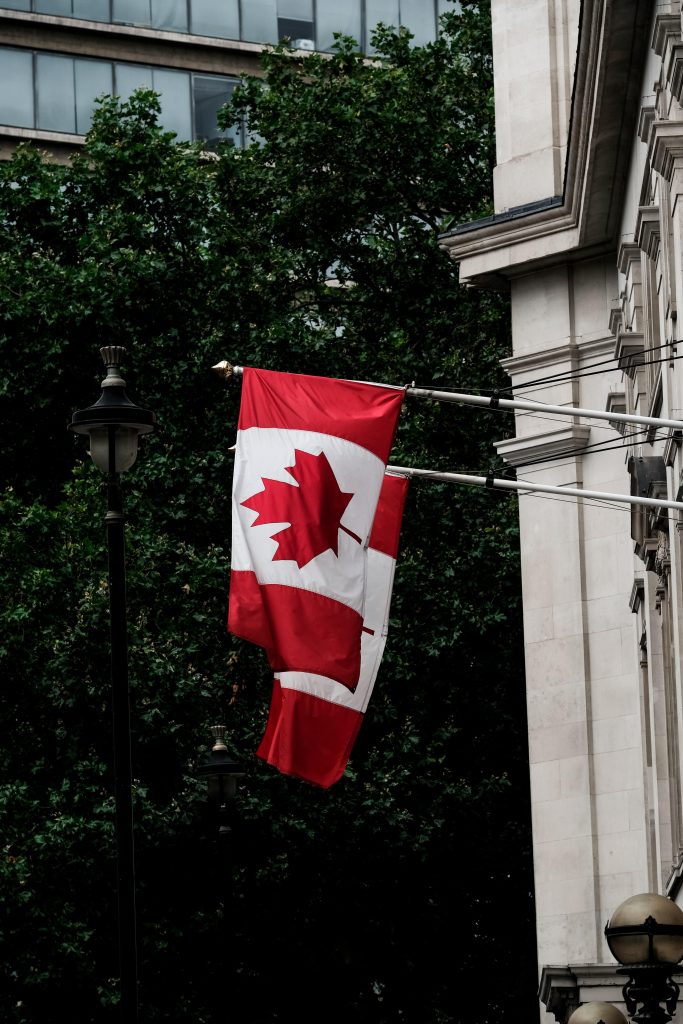 Can We Change Colleges In Canada After Getting A Visa?
Changing Schools Or Programmes Of Study By International Students
International students pursuing post-secondary programmes of study in Canada may need to change schools or their programmes of study within the same college or university. The current immigration rules allow doing it, subject to any conditions specified in the study permit and provided that the reason for the change is reasonable. The student will have to demonstrate that he or she is making reasonable progress towards the completion of their course or programme of study.
It is important to remember that there is a time limit allowed for the transfer from one school to another. If you decided to change schools and stopped studying at your university, you must start or resume your studies at the new school within 150 days. Should you fail to do that, you must submit an application to Immigration Canada to change your status, for example, for that of a visitor or leave the country immediately. The reason for such strict requirements is that the failure to resume your studies within 150 days will be considered non-compliance with your study permit conditions. All study permit holders must actively pursue a course of study, while they are in Canada. 
The following guidelines, recently published by Immigration Canada, will help you assess whether the question,"Can we change colleges in Canada after getting a visa?". In compliance with the condition of your study permit.
Full-time Versus Part-time Studies
You will be considered compliant even if you study on a part-time basis. However, part-time studies may make you ineligible for an open work permit after you graduate. In order to obtain a work permit in Canada, you must have continuously studied full-time in Canada.
Taking A Leave From Studies
If you must take a leave from studies because of a medical condition, pregnancy, emergency, death or illness of a family member, or other serious reason, your leave should not be longer than 150 days. If the leave is longer, you must change the conditions of your stay in Canada.
Changing The Start Date Of Your Studies
Sometimes, you may need to postpone or move the start date of your programme to the next semester. In such a case, your educational institution must approve your new start date. A new Letter of Acceptance will usually be required. The new start date must be within 150 days, otherwise, you should change your status or leave the country.
Change Of Status And How It Affects Your Future Studies
Let's say you were unable to begin your studies within 150 days and had to apply to change your status and eventually you were issued a visitor record. If your previous study permit is still valid, you can resume your studies any time. However, if you transfer from college/university to another, you must update your DLI (Designated Learning Institution) number in your Immigration Canada online Account. If you transfer from one programme of study to another at the same college/university, you are not required to report the change to Immigration Canada.
Spouses And Children Of Full-time Students
If the spouse of a full-time international student has an open work permit, the work permit remains valid even if the spouse who is the student changes his or her status to that of a visitor.
Similarly, if the full-time student (parent) changes her status to visitor, the children are allowed to continue to study without a study permit, as long as the parent's previous study permit is still valid. If the study permit has expired, the children have to apply for their own study permit from inside Canada.
Off Campus Employment
During any leave from studies, including school closures, study permit holders cannot work on campus or off campus, as they are no longer full-time students.
Non-Compliance
If you are found to be non-compliant with your study permit conditions, an exclusion order can be issued to you. Working or studying without authorization will also negatively affect future immigration applications. For instance, a subsequent study/work permit cannot be issued until six months have passed since you stopped working or studying without authorization or failed to comply with conditions of your study permit.
International students in need of advice can access support from on-campus counsellors or talk to professional agencies that offer free educational counselling services. A college transfer can seem daunting, but it really isn't all that complicated if you work with an expert who has helped many other students move on to better-suited programmes. The best thing you can do is not wait till it's too late and connect with an expert to save yourself the time, money and unnecessary stress!
FAQs
1.Can I change my college after getting visa?
Yes, you can but you must fulfil all the requirements of your study permit before switching schools or programmes, but you must be a actively studying at a designated learning institution (DLI) in Canada to do that.
2.Can I migrate from one college to another in Canada?
Students must have a minimum GPA of 2.3 to 2.8 to be eligible for transfer admission. Every university and programme has a different minimum credit requirement for admission via transfer. And you will only be given consideration for transfer admission if your GPA meets the minimum requirements.
3.Can I change my programme in Canada as an international student?
Yes, but even if the new course is offered by your current provider, you will need to apply for a new student visa. Exceptions include switching from a level 10 (doctoral degree) course to a level nine course (masters degree). This shift comes with a cost and it is important that you apply for a new student visa from within Canada.
4.What happens if I change my course before coming to Canada and after getting visa?
As long as their study permit is valid, international students in Canada have the ability to alter their programme or institution. This means that you can change colleges after obtaining a visa or study permit in Canada. You must ensure that you meet all of the requirements of your study permit.
PS: If there's anything more you'd like us to know about. Add it to the comments section!
Thank you for reading this blog on 'Can We Change Colleges In Canada After Getting A Visa?' If you'd like to read more, here are some blogs that might be of interest to you: