According to studies, remote employees are happier, more efficient, and earn more in aggregate than their non-remote counterparts. If you're considering working from home, the excellent thing is that remote employment is available in a variety of areas, including healthcare, education, and marketing. In other words, it's not only customer service jobs—though there are plenty of those if that's where your abilities and passions lay. We have some of the best jobs to work remotely mentioned in this blog below. Read on to find out.
There are remote jobs that meet your history and aspirations, whether you're an entry-level employee with basic computer abilities or an accomplished professional with extensive technical credentials. Many of these occupations provide more mobility than on-site jobs, as well as income that is comparable to regular jobs. These are some of the high paying business careers that you can work in remotely.
Best Careers To Work Remotely
You can find a plethora of remote job opportunities online with many platforms offering students, graduates, and young freshers a chance to apply their skills and make money. Students often begin to look for remote jobs where they can work at their convenience while studying in order to pay off their debts. Here are some fields that you can venture into in order to find some online work opportunities.
Customer Service Jobs
Individuals are hired by online shops and other digital businesses to handle customer care enquiries. These are considered great remote jobs. Many of these jobs can be completed from the comfort of your own home using the phone or the internet.
Do you have exceptional telephone skills? You might be a good fit for a remote call centre job, where you answer consumer questions over the phone from the comfort of your own home. Do you prefer email or webchat for communication? A customer support chat job may be more your pace.
You'll need patience, effective communication skills, and history in or a knack for retail, customer care, or sales, irrespective of whatever type of customer service job you accept. So if you are looking for some of the best jobs to work remotely, this one is quite a good place to start.
Recommended Read: 10 highest paying engineering jobs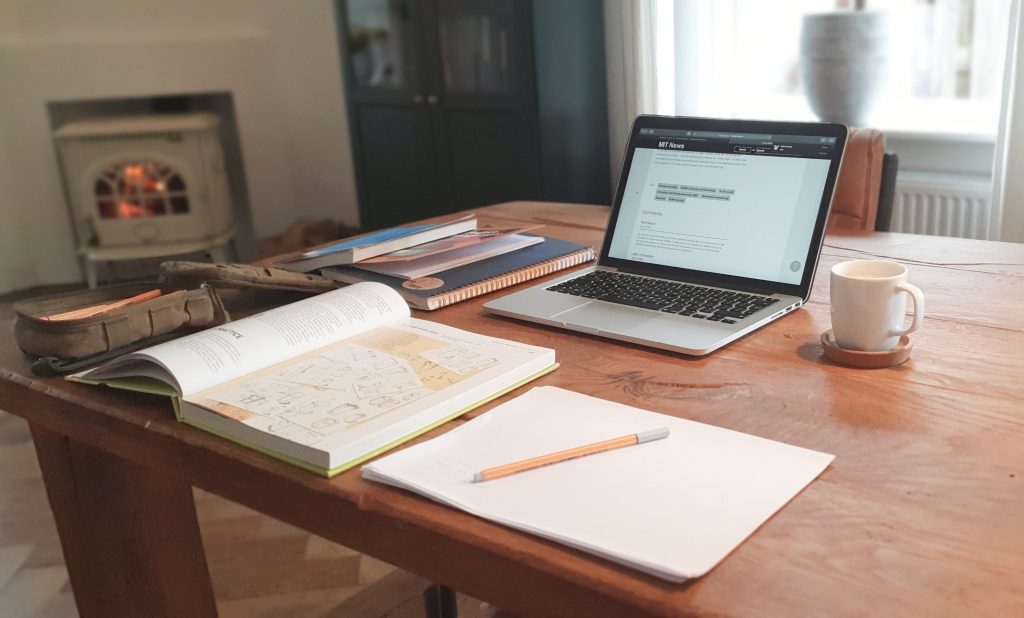 Computer Programming Jobs
Computer programmers are the people who develop software that is designed by designers into reality. Programming languages such as Java, C++, and SQL are used to create and test applications. Without a college degree, many competent programmers self-teach using free web resources and land a well-paying jobs. Programmers can also work from home because their work is computer-based. This career path falls under good-paying remote jobs as computer programmers are on a hike with the advent of technology in many countries.
Entry-Level Computer Jobs | Best Jobs To Work Remotely
While many web-based professions need significant technical skills, not all positions will require extra schooling and training. For entry-level remote workers, there are lots of simple work-from-home computer jobs accessible. Work as a virtual assistant, online data entry clerk, or online "odd job" worker, depending on your interests and aptitude.
Sales
Outbound salespeople usually have a lot of flexibility and are not required to work in an office. Furthermore, many salespeople can work from home. Some sales roles, unlike the others described above, do need you to travel a moderate bit. Most employers, on the other hand, don't object if you work from home as long as you reach your sales targets.
Sales assistant, account executive, sales manager, and even affiliate marketing jobs are some of the most prevalent sales positions. It is also considered the best paying remote job since there is a lot of scopes for high payment and incentives that come with marginal sales.
Teacher & Tutoring Jobs | Best Jobs To Work Remotely
Teachers now have additional options to collaborate with students from all over the world thanks to advancements in technology and high-speed internet access. Furthermore, as more states allow K-12 students to attend public school online, there is an increasing demand for online teachers. The total hours you work and the kind of classes you teach may affect your pay.
Curriculum writer, composition coach, and online associate instructor are all work-at-home choices for teachers.
Translation Jobs
If you are bilingual or multilingual, you may be able to obtain work as a translator. Many of these duties can be performed on a freelance basis and from afar. There are many work-from-home websites that can help you locate a freelancing job opportunity.
Online translators may be employed by a translation firm or translate news reports, articles, web pages, and books. Make sure you're prepared for a job interview by researching frequent translator interview questions. This is one of the best jobs to work remotely as you don't have to contribute physically to any of the tasks.
Web Developer & Graphic Designer
Although some schooling is essential to work as a web designer or visual artist, companies in both fields are more interested in what you can do than where you learned it. More than your qualifications, a strong portfolio will help you stand out. When done professionally, this is also one of the highest paying jobs in today's time.
Furthermore, both careers are employment that may be done from home, either as a comprehensive employee or as a freelancer. Because nearly every company need a site, there are countless options if you promote to large or small organisations.
—
If you liked reading this blog on "7 best jobs to work remotely", then make sure you check out our other related blogs linked below!