A statement of purpose for MS is required as part of the MS programme application. I am sure everyone who is aiming to get into a college abroad knows this. But there's always a lack of knowledge and you must have been stuck at the thought "where to begin?" Sample SOP for MS for freshers is always like a rescue to students who want to pursue MS.
Although academic records and letters of endorsement show academic qualifications, the statement of purpose helps an applicant to portray themselves in a more well-rounded and convincing fashion. This is the only chance to stick out as an applicant! A simple statement of purpose is important for your growth. Professional MS statement of purpose sample can provide you with all the help you need to start penning down your SOP.
With this in mind, it is critical to use the declaration of intent to demonstrate what drew you to the curriculum in the first place, as well as what you plan to accomplish if approved.
A good statement of purpose for studying abroad could disclose the following facts regarding you to the admissions committee:
Your push and capabilities. A clear sense of intent can always clear why you are motivated to apply to this particular programme, as well as what you hope the programme and the university will give you in terms of intellectual and professional growth.
Your interest in your preferred area of research. The declaration provides the admissions committee with details regarding your goals and interactions that prompted you to apply to their programme. It will also show how you learn about current challenges in your chosen area of research, as well as how you address the key problems of concern confronting existing practitioners in the sector.
Steps to Take Before You Begin | Sample SOP for MS
Before you look at the sample SOP For MS universities it is important to know the steps to take before you start writing your SOP.
Great planning is the secret to great prose. That is why, before you begin writing your statement of intent, you must first lay the groundwork. Here are the measures you need to take to get ready.
Create time for it. Preparing and drafting a declaration of intent is a time-consuming operation. Proper planning necessitates dedication, and you must ensure that you set aside adequate time to complete the measures listed below. Since the declaration itself would take many draughts before it is finalised.
Carefully evaluate the college and curriculum. Pay careful attention to any vision objectives or clear principles that are listed on the college's website. Visit the pages devoted to your desired department and curriculum to learn more about their intellectual community.
Let's outline your eligibility to secure education loans! Fill the form in this blog!
Before you begin writing, organise your content. Until you start writing, make sure you have all you need for your reference materials near at hand. Create backups of all of the college transcripts. You will also want to hold some helpful knowledge you have about the programme and its faculty nearby for easy reference as needed.
You have an understanding of the program's purpose and community after studying it. Find your successes and strengths in comparison to your understanding of the college. Create a list of all related activities or incidents that could serve as a perfect narrative for your personal statement for that specific school.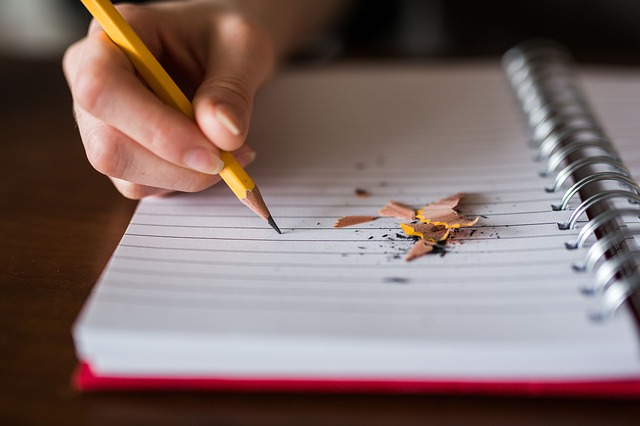 How To Write SOP For MS: Statement Of Purpose Sample For MS
A simple foundation is essential for a solid statement of intent. You must ensure that the material is delivered in an easy-to-follow manner for the reader. A well-structured argument holds the reader interested!
The composition of a declaration of intent should be close to that of a scholarly essay:
First, a brief introduction. Your presentation is the first thing the reader sees, and we all know how vital first views are! You must pique the reader's interest by quickly presenting yourself and explaining why you are eager to apply to this programme. Write in a simple, excited tone, and get the reader's interest in an enticing first line.
The statement's key body. The key body of the comment should focus on 2-3 formative interactions you've had. You will discuss the four key elements in these sections: your focused participation in the curriculum, academic/professional readiness, strengths/weaknesses, and future plans.
Now, consider the following: Your conclusion could bind it together and make the reader want to hear more about you. As you consider what enrolling in the curriculum will mean to you, both emotionally and professionally, try to leave your reader with one more persuasive thought or perspective. You may talk about the latest issues that experts in your profession are facing, as well as your own desire to get more interested in contributing to the field. Since it concludes the point by pointing to the future, the conclusion may also be a suitable way to discuss your job goals.
Career Plan Examples | Sample SOP for MS
A declaration of intent will highlight not just your previous successes and present ambitions, but also your potential priorities. You don't have to decide precisely what you intend to do after graduation, so including these expectations will demonstrate to the committee that you are aware of long-term preparation and are willing to bring what you learn in the programme to good use after graduation. You will use the section on job plans to discuss the following:
Positions you may be involved in. If you have a really particular task in mind as your chosen career, you should talk about it and justify why it is your dream job. Is it, for example, the organisation, the place, or the mission of the job/position that pulls you in? Conversely, even though you don't know where you'll wind up, you should talk about what sort of job you'd like to play. For example, if you aspire to be an educator but don't have a particular course or university in mind, clarify why you want to do that and how the curriculum can train you for that position.
Transferable abilities. Any MS programme instils useful transferable skills in their students, so if your future aspirations are still very open, you may still continue to explore what skills you want to learn from the programme and how those skills will support you in any academic or professional career direction you follow after graduation. For example, you might talk about how your thesis assignments improved your writing and leadership abilities, or how juggling all of your coursework and lab work showed you how to handle your time efficiently. Don't discount the significance of "soft" abilities: conferences will help you strengthen your conversational skills, and community tasks will help you become a great team member. You would be forced to use both technological and communications expertise in any job you want.
We hope the sample SOP for MS structure helped you. To know more about your MS options, read: