It may sometimes seem impossible to pay off your student loan. You may choose to go back to graduate school, your entry-level salary is not what you anticipated, or a health condition prevents you from working, but you have the option of postponing your payments and bringing your account current without hurting your credit. Whether you have a federal student loan, a private student loan, or both, it may be an option that is accessible. It has its own rules and time limits for eligibility. Read on about student loan deferment options, we almost always have a solution for you to see which fits your unique situation.
What is Student Loan Deferment?
Student loans in deferment enable you to temporarily hit the "pause" button on your payments for student loans. For federal student loans, there are rules about how deferment works, which makes it easy to know your options. But the lenders set the rules for private student loans, so you will need to ask your lender which choices are available to you if you need help. Unless otherwise noted, most of the advice we outline below refers to federal student loans.
Reasons To Seek Deferment
Once you've left school and your grace period is over, you might want to seek student loan deferment for two main reasons:
If, due to conditions like medical treatment or unemployment, you have hit a temporary rough patch with your finances,
If you are on active military duty or serving with the Peace Corps.
Types Of Student Loan Deferment
For federal student loans, there are eight forms of deferment available. There are no private student loan standards, so you will need to directly contact your own lender to see what might be available to you.
Deferment In Cancer Treatment
When you have cancer, you're fighting for your life, and you shouldn't have to fight to make your student loan payments, too. You will postpone your student loans when you're under the care and for a six-month period after the treatment is completed while you're actually being treated for cancer.
Deferment Due To Economic Crisis
A lot of items may apply to "economic insecurity," except for the purposes of the U.S. Education Department, hardship means you are in one of these circumstances:
In the Peace Corps
Receiving means-tested welfare assistance
Job full-time, but earn less than 150% of the poverty law depending on the size of your family and the state in which you live.
You may apply for student loan deferment in one-year instalments for up to three years overall over the term of the loan if you qualify, depending on these conditions.
Graduate Fellowship Deferment
You may be entitled to delay your loans before you graduate if you have been admitted into a graduate school that provides you with financial assistance (such as a research associate, a teaching assistant, or a grant/fellowship) and you meet other requirements. If you're not eligible for an in-school deferment, this might be beneficial.
In-School Deferment
As long as you are either at least half-time enrolled in college before you graduate or otherwise drop below half-time status, you will not have to make any payments on your loans. You'll have a six-month grace period after this occurs before you have to continue making payments on your loans.
Post-Active And Military Duty Deferment
You could apply to have your student loans put in deferment when you're engaged elsewhere if you're called up for active service due to war, national emergency, or military activity. This deferment continues until 180 days from the conclusion of the particular incident, such as a deployment. You may still apply for a "post-active duty" deferment until the particular case is over.
Parent PLUS Borrower Deferment
If you're a parent who has taken out a PLUS parent loan for your kids, you will usually automatically start making payments on it. Although for this deferment option, which lasts for as long as your child is at least half-time at kindergarten, you can have the option of postponing those fees. You will have a further six-month grace period if they fall below this number, whether it's because they've passed or dropped out before you have to start repaying the loan.
Rehabilitation Deferment
When you go to rehab to deal with an opioid withdrawal or mental health crisis, the only thing you have to think about should be managing your student loan payments. In cases like these, you can seek a deferment with the aid of an approved hospital while you're trying to get back to your feet again.
Deferment In Case Of Unemployment
If you're not making many dollars, it's hard to make your student loan payments. You may register for up to three whole years' worth of deferment before you find a job again, whether you are unemployed or collect unemployment compensation.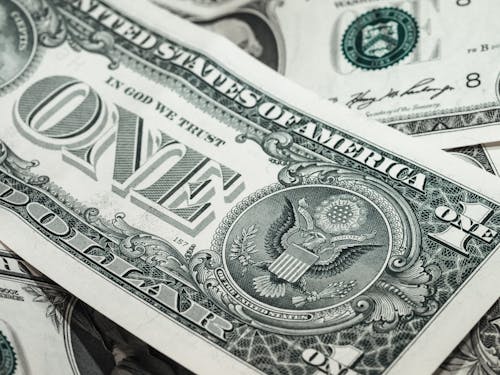 How To Apply For Deferment Of Student Loan?
How long can you defer student loans? Aside from in-school deferment, which can arise immediately, for any of the other kinds, you would need to seek a deferment. By calling the student loan servicer to see if you're eligible, you can do this. You'll need to fill out a questionnaire if you are to seek the deferment. In order to apply, you would possibly still have to attach some proof.
Alternatives For Deferment
Depending on the situation, two options for student loan deferment might be worth considering:
Forbearance
If you are not qualified for deferment, forbearance can be an alternative given that you qualify. The key distinction between deferment and forbearance is that debt still accrues for forbearance and is applied to your loan towards the conclusion of the deferment duration until you compensate it as accumulated. 
Unsure of which loans to get? Get a FREE consultation by filling the form in this blog!
Income-based Repayment (IBR)
If you intend your financial issues to last longer than three years, a schedule for income-based repayment (IBR) could be better for you. IBR programs will decide your recurring expenses depending on your salary and family size.
IBR plans will offer instalments as low as $0 a month, and also have debt repayment if the loan is not repaid for 20 to 25 years. Most income-based policies can forgive interest for up to three years if the premiums do not exceed accumulated interest. IBRs extend the period you're paying on the debt, meaning the cumulative interest rates over time are expected to be higher than postponed.
One huge caveat: IBRs are only used to pay down federal student loans. This is a significant explanation that you should stop combining federal and private loans into a single combined loan. This would restrict IBR eligibility from the federal-loan component of the combined debt.
Should You Delay The Payment Of Your Student Loan?
When considering whether to qualify for a student loan deferment, you can ask yourself the following questions:
Are my loans supported by the federal government or Perkins loans?
The interest of federally guaranteed loans and Perkins loans does not accrue throughout the deferment duration. When the debts are unsubsidized federal loans or private loans, debt is expected to accrue until you compensate off them when deferring.
Can I handle a decreased loan payment?
If you can't budget for something, deferment can allow you some breathing space so you can resume the payments. If you require a long-term lower payout, an IBR plan might make more sense.
Will I quickly be able to resume payments on my student loans?
If you may, deferment can be a reasonable way to overcome a temporary financial hump in the track. If you don't see a way to make contributions down the line, deferment is not a good idea.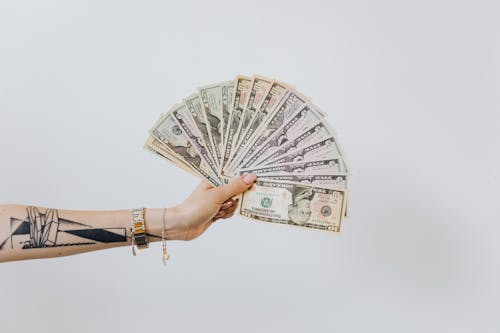 How Is Student Loan Interest Calculated?
How to defer my student loans? The way interest on student loans is calculated is somewhat different from the way it is calculated on most other loans. For student loans, debt accrues on a regular basis but is not exacerbated (added to the balance). Instead, the annual bill contains debt for the month and half of the principal.
Here's an illustration of how this works:
Total loan: $20,000
APR = 7 percent;
Regular interest rate (APR separated by 365) = 0.07/365 = 0.00019 or 0,019 per cent.
Daily interest rate (Balance times daily interest rate) = $20,000 x 0.019 percent = $3.80
When you make deposits on your debt, the balance goes down, as does the regular interest rate. But when the debt is postponed, the daily interest rate will stay the same until you start repaying the loan and the interest is not capitalized (added to the loan) until the expiration of the deferment duration.
Discover Student Loans Deferment
Student loan deferment makes the most sense if you have preferential federal or Perkins loans when interest would not accrue for them. Forbearance can only be accepted if you are not qualified for deferment. Note the deferment and forbearance are for short-term financial problems. Income-Based Repayment (IBR) is a safer choice if the financial issues extend longer than three years and you repay the federal student loan debt. In both situations, make sure you call the debt support company directly if you have problems paying contributions on your student loan.
If you liked reading this blog on "Student loan deferment options" then make sure you check out our other informative blogs linked below!