Going abroad for further studies on your own for the first time can be intimidating and scary plus exhilarating and exciting at the same time, but it requires financial backing and handling your own money which is where student forex and a student forex card comes in. Studying abroad requires a number of steps, from the first step of applying to your preferred university to procuring admission and starting your course. After that, you have to deal with the daily requirements and miscellaneous financial needs that come with living in a foreign country. To deal with your daily finances, a student forex card is the best and most convenient option.
Student Forex Card vs Other Options
A student forex prepaid card is much easier to use when compared to the other options such as wiring money, having international debit/credit cards, or setting up a local international bank account in the country you are situated in. Needless to say, setting up a bank account in a foreign country is a complicated and lengthy process, requiring a lot of time, effort, and documents. Wiring money may not be a convenient option for recurring daily transactions as you need instant money in such cases. You can choose an international credit or debit card – but these cards demand much more issuance fees, merchant service fees, and conversion charges. They also don't permit you to freeze the FX rate, meaning you will have to make payments depending on the fluctuating foreign exchange rates of the respective countries every single day.
Forex Cards for Students- Benefits
A normal or student forex Card is a basic prepaid card that is pre-loaded with cash of your local currency which is then converted into its equivalent foreign currency depending on your country of choice. It comes along with an insurance cover in case of loss, fraud, or theft and protection against change in currency prices. It can be preloaded with a fixed amount of foreign currency depending on the conversion rate on that day which is then frozen and not changed in further transactions. The amount of money filled in the card becomes your spending limit and thus helps to curb unnecessary expenses, which is really beneficial for students. Forex cards however do come with the following charges –
Balance inquiry charge
International SMS Alert charge
Statement request charge
Charge slip retrieval charge
Statement request charge
Cross currency markup charge
Inactivity Fees
ATM withdrawal charges (in few exceptional cases)
Forex cards are universally accepted in almost all transactions. There are zero foreign transaction fees on them, and they are secured with a pin. If the money reduces, these cards can be topped up easily, they can be used to withdraw money from ATMs, and can be swiped at many shops. Forex cards also are used to make online transactions smoothly without hassle. This makes a student forex prepaid card the preferred option for student economic transactions.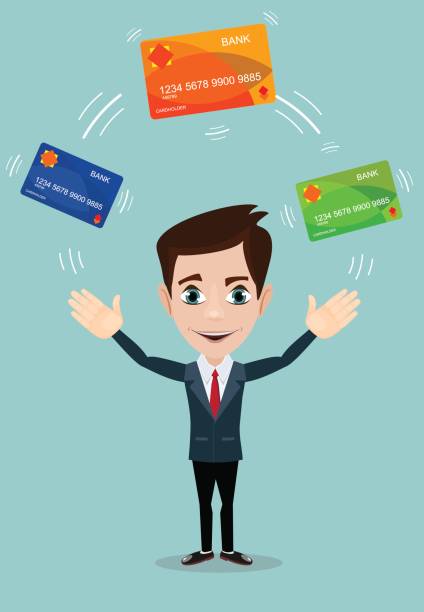 Forex Cards- Types, Providers and Documentation
Forex cards in general and forex cards for students can be basically classified into two types:-
Multi-currency cards – Multi-currency cards allow you to load multiple foreign currencies in one card. The number of currencies can go up to 18 based on your card provider. Multiple currency cards are often considered to be the best prepaid forex cards.
Single-currency cards – Single-currency cards are cards loaded with only one currency which is ideal when you are staying in and having economic transactions in a single currency, i.e ideal for students.
You can procure a forex card from banks, online sites, and local vendors.Usually, the following documents are required to procure a student forex card-
Air ticket
Education visa
Passport
Offer letter from the university,
ID Proof Of Remitter,
Passport
PAN Card
A2 Form (given by the service provider)
Best Student Forex Card Providers
Here are some of the best banks which provide the best forex card for students :-
Axis Bank Multi-Currency Forex Card – Available in American dollars, Euros, and the currencies of Singapore, Australia, Canada, Japan, Sweden, Thailand, United Arab Emirates, Saudi Arabia, Hong Kong, New Zealand, the Danish krone, and South African currency.
ICICI Bank Single Currency Forex Card– Available in US Dollars, (USD), and the currencies of Singapore, Britain, United Arab Emirates, Canada, Euro , Swiss Franc, and Japan.
HDFC Multi Currency Platinum Forex Card- Available in US Dollars and the currencies of New Zealand, Kuwait , Australian, Hong Kong, Qatar, Canada, Singapore, Bahrain Euro, Oman, Korea, UAE, Japan, Saudi Arabia, Sterling Pound, Malaysia Norwegia,, Swiss Franc, Thailand, Sweden and South Africa.
Thomas Cook Forex Card- Available in US Dollars, Euros, Australian Dollars, British Pounds, Swiss Francs, Canadian Dollars, Singapore Dollars and Japanese Yen.
IndusInd Bank Multi-Currency Forex Card- Available in US Dollars and the currencies of Australia, Saudi Arabia , Euros , Singapore, UK and the United Arab Emirates .
YES Bank Multi Currency Travel Forex Card- Available in US Dollars, British Pounds, Euros and the currencies of Singapore ,(Australia,UAE ,Japan, Canada, Hong Kong and Swiss Franc.
Many online platforms also provide forex cards for students. We have handpicked 3 top sites which provide the best forex card for students below :-
Wise Borderless Card
Wise is a completely online provider which provides the service of forex card for students among other services and lets you have economical transactions worldwide in more than 60 currencies. It is a reliable, smooth, and hassle-free service very popular among international students.
Book My Forex– This online site provides forex cards in all currencies which are accepted worldwide at zero margin rates. It is an Indian start up fast becoming popular for its ease of access and convenience of use.
ExTravelMoney– This site also provides consumers with forex cards containing up to 16 different currencies. One of its unique features is that it provides a magnetic strip for card security, unlike normal forex cards!
We listed out the ideal student forex card provider banks sites above to help you procure the most beneficial forex card. However, if you want to opt for getting a forex card from local vendors it is also a convenient option. However, you need to be wary of fraudulent practices and ease of transactions. The ideal local vendors will depend on the country you study in. Make sure you do appropriate research and background checks before purchasing a forex card from a local vendor and do the same even with banks and online sites.
You need to be mindful of withdrawal charges and look out for the provider with zero ATM withdrawal and other withdrawal fees. You need to keep these factors in mind before zeroing in on the best prepaid forex cards for you. Ask the concerned provider to send you a detailed description of all the charges applicable to your student forex card. Compare the charges levied on the cards, research which card complements your needs and then pick your ideal student forex card!
FAQs
1. What is Student Forex Card?
A forex card for students is a foreign exchange or forex card that allows students to pay for their expenses without having to worry about currency or cash. If you are a student thinking about studying abroad, this card is ideal for you.
2. How does the student Forex Card work?
A Forex Card functions similarly to an ATM or Debit Card and can be swiped if you need cash or to make a transaction. It can also be used to withdraw money from ATMs. A Forex Card can be preloaded with funds and easily topped up at any time via NetBanking or by visiting your bank branch.
3. What are the currencies in which the student Forex Card is available?
USD, GBP, and EUR are the currencies in which the student Forex Cards are available.
4. What is the validity of the student forex card?
A student Forex card is valid for a duration of 5 years. After the validity period is over, you will have to visit your nearest branch to renew your forex card.
Thank you for reading this blog, we hope we succeeded in informing you about the various aspects and implications of a student forex card. If you are interested in learning more about student financing, here are some blogs that may be of interest to you :-
If you're looking for educational loans to fund your abroad studies, make sure you fill out this form-