I want to study in London. My dream school is in London. When will I get to start college? Where will I get the funds from? Is a student loan a good option? How do I pay it back and how much interest will I owe when I graduate? Do these questions sound familiar? Every student goes through this phase once in their life when they make the decision to study abroad. This is why let's know the options you have with respect to student finance in England and student finance in London. Here is the big fat guide to student finance in London :-
Student Loans
Undergraduate candidates are eligible to register for student finance in England and student loans and finance in London. You can register as soon as possible so that you can afford your fees and student finance living in London expenses before you start at university.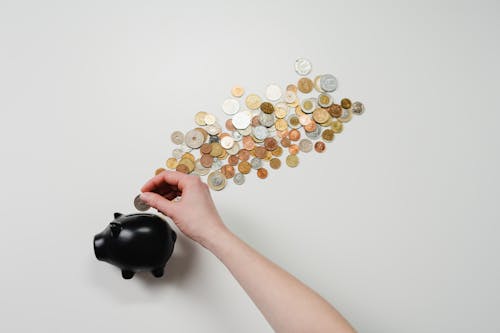 Tuition Fees
When you pay your tuition fees by student finance in London, the funds are sent directly to the institution. What you need to do is let your student finance lender know where you'll be attending classes.
Professional and Career Development Loans
To assist with payments, students are eligible to qualify for a Professional and Career Development Loan (PCDL). PCDLs are bank loans that may be used to compensate for on-the-job training. You can borrow between £300 and £10,000 to help fund the expenses of up to two years of research (or three years if one year of specific unfinished functional work is included). The PCDL website provides more detail about financial aid to help your learning. Please give your PCDL form to the Finance Office, Student Center. Either you need to get it completed by the University or you'll need your PCDL accepted letter.
Maintenance Loans
A maintenance loan ensures you'll have funds for your day-to-day costs deposited straight into your bank account. This money must be repaid, but only when you begin making more than the redemption rate. The new debt threshold for all undergraduate students starting university after 2012 is a wage of more than £26,575 in 2020/21. In April 2021, this would increase to £27,295 a month. If you quit your work or fall into rough times, your cheques will cease until your salary falls below the mark. All students who are registered for student loans and finance in London may apply for maintenance loans. The sum allocated is calculated by many variables, including where you study, family revenue, and whether you have other dependents in your home.
How will the maintenance debt be paid off?
Payments on student maintenance loans are made in three instalments. Your maintenance loan should be sent to you at the start of each month. Typically, this ensures you'll get money in:
The month of January
The month of April
September (if you're beginning a new term)
Can you register for additional assistance?
Students will be able to qualify for increased federal support if they fulfil any of the following criteria:
Students from low-income households
Students who have an impairment or a serious health problem
Students that are candidates for a rental grant
Students that have current financial responsibilities
What is the scope of my maintenance loan?
When you get your maintenance loan, you can build a practical budget straight away. It may contain the following:
Expenses
Consumption
Transportation expenses
Social gatherings (Take note not to overspend here)
Things for the house (soap, washing up liquid, toilet paper)
Textbooks
Determine how much you should pay every month/week/day if you realise how much maintenance loan you have got. A smart way to keep track of your finances is to use a student budget tracker.
Where to take the maintenance loan application?
You may submit the application by mail to Student Finance England, PO Box 210, Darlington DL1 9HJ.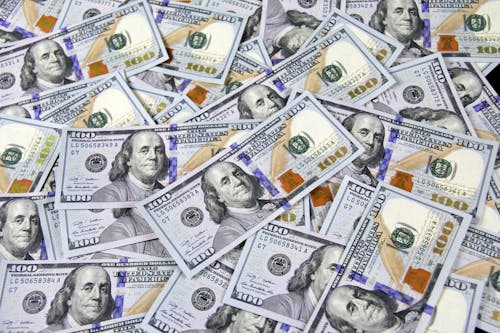 How much would my maintenance loan be?
It depends on a lot of variables, including your housing condition and family revenue.
The estimated maintenance loan available for the 2020/2021 academic year is £12,010 a year, although this is only valid if you reside in London apart from your family home. The sum you are eligible for can be determined by your university position and living condition.
Maintenance loans operate as follows:
Student finance in London can provide you with a maintenance loan to fund day-to-day living expenses as well as a tuition fee loan to cover university fees (if you are eligible).
At the outset of each period, the maintenance loan would be deposited directly into your bank account in three instalments.
The loan balance would be determined by your living situation and family revenue, which you will determine prior to getting the loan.
But what if the loan would not appear in my account until the rent is due?
There is little to be concerned about whether you are living in university housing. They can only accept rent once the maintenance loan is deposited into your account. If you are living in private housing, notify the lender when you want the loan to come.
How does the maintenance loan work?
The amount you would get for your maintenance loan is decided by your parent's annual income and other variables. This number will be raised if you apply for additional assistance.
Also read: How To Pay Off Student Loans Fast?
Why is the maintenance debt repaid?
The first thing to understand is that you would not be required to begin repaying your loan before you reach the previously stated UK repayment threshold. If you have a job, the debt would be deducted from your wages as if it were a bill. When you are self-employed, you would be compensated at the same period as you submit your tax returns.
Interest rates fluctuate, but as of September 2020, the maximum education loan for students in the UK interest rate in Wales and England for students who begin university in or after 2012 is 2.6 per cent (extra interest is charged depending on your student status and income level as explained further below).
Source: Next Steps South West
Who can qualify for a maintenance loan?
The following students qualify for a London student maintenance loan:
Full-time students for the first time
Students who are already enrolled full-time
Students on a part-time basis
Students from the European Union (must have lived in the UK for 3 or more years)
Who cannot qualify for a student maintenance loan?
The following students cannot qualify for a maintenance student loan London:
Students who are pursuing a second degree at the same stage (not a Postgraduate course)
Students from outside the EU who have not stayed in the UK for more than three years
Students above the age of 60
With this, we mark the end of our "The Big Fat Guide to Student Finance in London."
---
Hope you enjoyed reading this blog on student finance in London and education loan for students in the UK. If you need any assistance with your student loan search, simply write to us at contact@unicreds.com, to get in touch with one of our consultants. Visit UniCreds today!