We're all aware that paying off debt is critical. When you're trying to keep up with all of your other payments and financial commitments, though, student loan debt can get lost in the clutter. There's no reason to be alarmed if you miss a single student loan payment. You may avoid damaging your credit score and compromising your financial future if you respond soon after making a mistake. That is the reason you need to learn how to handle a late student loan payment.
It's rather simple to miss a student loan payment, and you may send a goodwill letter to explain why.
A missing loan payment or a late payment has a negative impact on your credit score and necessitates immediate action. It makes no difference why the bill was not paid. The missing or late payment is likely to appear on your credit record, lowering your total score. Here is A Guide To Getting Late Student Loan Payments Off Credit.
What Happens If You Miss a Student Loan Payment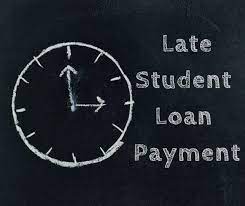 It's critical to comprehend the ramifications of failing to make a student loan payment. Your payment status will change from current to late if you have federal student loans. If you have private student loans, you risk going into default if you miss even one payment (although it depends on your individual loan terms). Hence learning how to handle a late student loan payment becomes essential.
You'll almost certainly be charged late fees as well. The amount you owe will be determined by your lender's policies as well as the conditions you agreed to. Late fees, on the other hand, are frequently a percentage of the missed payment amount.
If you miss a student loan payment, your servicer may report the default to the three main credit bureaus.
30 days later
Some federal student loan servicers may levy a fee if you miss a monthly payment, but private lender regulations vary significantly, so contact them if you believe you'll be late.
90 days later
Federal student loan servicers must report after 90 days, whereas private student loan lenders and servicers have different policies.
Your credit score may suffer as a result of a late student loan payment, and you may find it difficult to get new credit (such as getting a new credit card or car loan).
270 days later
You'll be in default on your federal student loans. Your loans (including any interest, fines, or penalties) will be payable in full at that moment. For failing to pay your student loans, your employer may begin withholding money from your salary and turning it over to the government, and you may face a lawsuit. To learn more, you can go through this article on How To Prevent An Education Loan Default
What To Do If You Forget to Pay Your Student Loans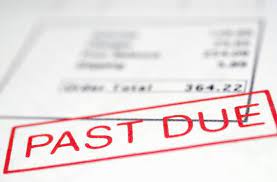 There are things you may do to assist correct the problem, no matter how far behind on your student loan payments you are. This is where your knowledge on how to handle a late student loan payment kicks in. Here are some tips to handle late student loan payment.
Acknowledge your error to your lender or servicer. Inform them of any financial difficulties you may be experiencing. Your servicer or lender may be able to assist you if you have missed a student loan payment due to a medical emergency, job loss, or other unanticipated circumstance.
It's a good idea to call your student loan provider or servicer if you've missed a payment on a student loan. Accepting responsibility for your error and seeking assistance will help you.
For first-time violations, some servicers offer to waive costs. Remember these tips to handle late student loan payment. In addition, if you miss a payment due to a financial difficulty, such as the loss of a job, you may be eligible to ask for forbearance or deferral. Even if none of those choices are available to you, you can talk to your loan provider about your next actions. If none of those solutions work for you, talk to your loan provider about your next actions.
If you have federal student loans, income-driven repayment plans may be an option that allows you to pay as little as nothing each month. You can also consider a program that forgives late student loan payments.
Examine Your Alternatives
There are a variety of options for avoiding late payments on student loans. You may set up your account so that your payments are deducted from your bank account automatically each month or explore Part-time Student Loan.
Borrowers who make automated payments may be eligible for lower interest rates from some lenders. Just bear in mind that there's a danger you'll overdraw your account if you do so.
You can learn how to handle a late student loan payment and ask whether your payment due date might be changed to better fit your pay plan. You can also request that your payments be divided into bi-weekly instalments. It may be easier to handle your student debt if you can make fewer payments.
If you find yourself making late payments on a regular basis, you should consider switching your repayment plan. You can also plan how to recover from A late student loan payment
accordingly. You can choose a payment plan that allows you to make smaller payments at first and progressively increase your payments over time. You can even apply for a payment plan based on your monthly income. Refinancing or consolidating your student loans is an option as a last resort.
Allowing a late student loan payment to get out of control can have severe financial, credit-score, and future ramifications. You may choose a payment plan that works for you with the aid of income-driven payment plans or alternative payment choices like refinancing.
Bottom line: Missing one student loan payment shouldn't be a major financial setback if it isn't a pattern.
Thanks for reading this blog on How to Handle a Late Student Loan Payment. If you are interested in learning more about student finances and ways to cover your education expenses, the following articles should be of interest to you: