Around 20 percent of student loan borrowers have been behind on their payments in recent years, according to a study. If the minimum student loan payments may not be afforded, going into deferment or forbearance will provide some relief because payments will be temporarily deferred by the loan servicer, while interest may continue to accumulate. This article will compare deferment vs. forbearance in student loans.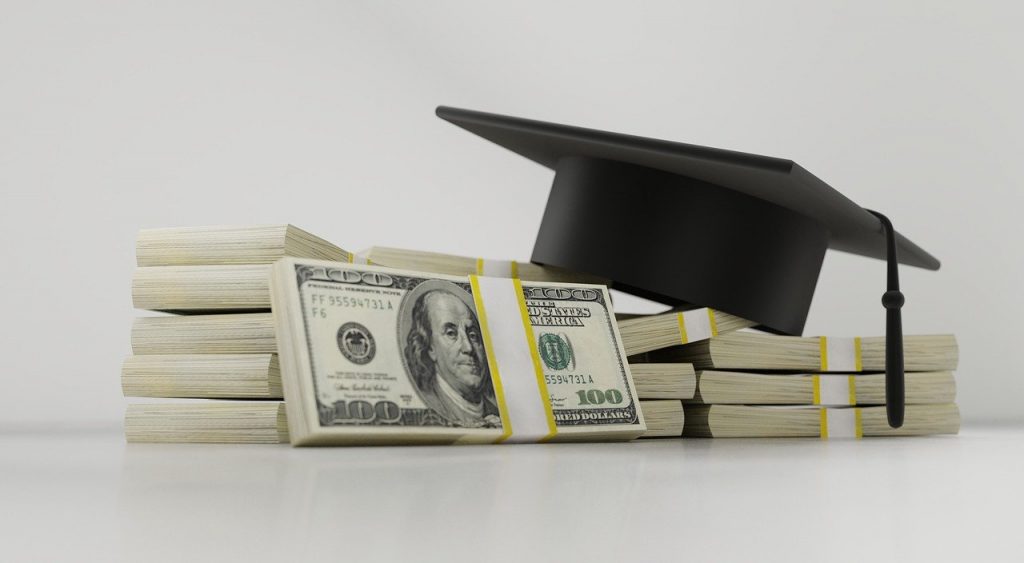 7.4 million borrowers had over $290.9 billion in unpaid student loans in deferment or forbearance as of early 2020 before the CARES Act halted federal student loan payments. The suspension, however, is expected to end at the beginning of 2021.
If you were wondering "what is the difference between forbearance and deferment student loan?", we've got the answers for you. Let's analyse the main differences between deferment vs. forbearance student loan.
What is Forbearance?
For a fixed period of time, student loan forbearance allows one to temporarily delay student loan payments. But any interest that built up during the break will be capitalized after that time. That means the interest that one has to pay back is applied to the account balance. For this reason, forbearance is only a good last resort.
Two kinds of forbearance exist:
General (or discretionary) forbearance: Up to the loan service provider to grant.
Mandatory forbearance: Must be granted when anyone qualifies for military, AmeriCorps, or teachers under particular programs, as well as other restricted circumstances.
In need of secure loan plans with low interest? Fill the form on this page for expert advice!
How to apply for forbearance
General forbearance is at the student loan servicer's discretion. Complete and submit the federal forbearance form to your servicer to request, or follow these steps:
Contact your servicer: If you do not know your student loan servicer, to see who you are paying and how to contact them, review your latest statement. You may seek forgiveness over the phone in some situations. A written request or form may be requested by other servicers.
Continue making your payments: Continue making the minimum payments as planned until you have obtained a written notice that your forbearance is authorized.
Reapply or resume payments: Contact your loan servicer before the end date if you need to prolong your forbearance. Otherwise, restore your scheduled payments since you may be placed into student loan default with missed payments.
We'll fund your overseas education to make it hassle-free! Fill the form on this page!
What is Deferment?
Now we come to the 'Deferment' part of our student loan deferment vs forbearance analysis. Another way of temporarily postponing student loan payments is student loan deferment. Interest would not proceed to accrue on subsidized federal student loans and Perkins loans, as compared to forbearance. Other kinds of loans, however, still accrue interest. Deferment is normally a better option than forbearance if one is eligible.
The deferment is available when someone is:
In economic adversity
In the school
Unemployed DM
Military
Other restricted conditions may be eligible as well. As with forbearance, one may seek deferment via the loan service provider.
How to apply for deferment
The application process is very similar to that of forbearance. To get started, just follow these steps:
Contact the loan servicer: In case someone doesn't know the loan servicer, then one should check the latest statement to see the name of the provider and to know how to contact them.
Complete the deferment form: Go to the website for Federal Student Assistance and fill in the required form for the case.
Submit the form and documentation: Compile the paperwork and any documents needed and submit them for approval to the loan servicer.
Continue making payments: One must keep making the payments until the application for the deferment is accepted. Stopping early could hurt or lead to a default on credit.
Reapply or resume payments: Contact the loan servicer to reapply if the deferment is ending and more time is required, or else continue the payments otherwise.
Main Differences: Deferment vs. Forbearance in Student Loans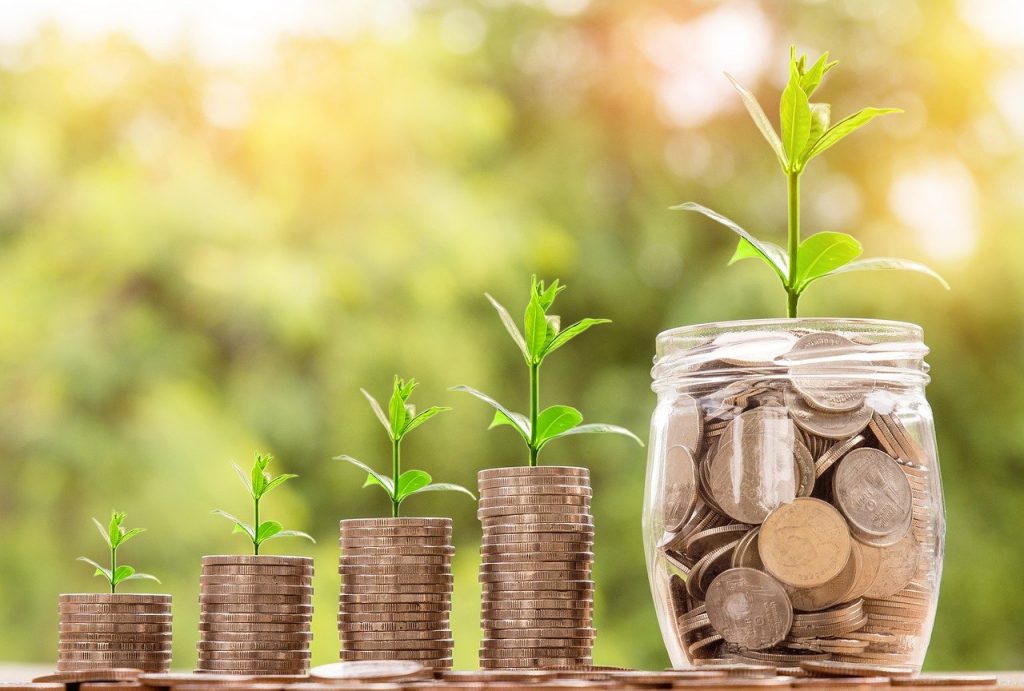 Here's what one should know when thinking about entering into student loan deferment vs forbearance. Federal forbearance and deferment are somewhat similar, but the greatest distinction between them is how interest accrues.
Interest accrues with forbearance on all student loans, and one is liable for paying interest charges. During the payment postponement period, one can opt to pay interest when it accrues or can allow it to accrue to the principal balance and be capitalized.
There is no need to pay any interest if one is eligible for a federal deferment. If someone has one of the following loan forms, the U.S. then their interest payments are protected by the Department of Education when in deferment:
A subsidized portion of loans with a direct consolidation
Subsidized part of FFEL loans for restructuring
In conclusion, both, deferment vs. forbearance student loan will help you temporarily stop or postpone your federal student loan payments. However, the main difference between the two is that in deferment, no interest will accrue to your loan balance, whereas, in forbearance, interest will accrue on your loan balance.
How student loan forbearance vs. deferment works for private student loans
If you didn't know already, private loans work differently compared to federal loans. There are some private lenders who offer forbearance programs for those experiencing financial hardship, however, not all of them do.
As with a general forbearance, in a private loan forbearance, interest always accrues on your loan and is capitalized to your principal balance. The duration is typically much shorter federal forbearance or deferment. At most, private loan forbearance can be postponed for one to three months at a time.
For instance, private lender ELFI allows you to halt your payments for up to 12 months during your loan term. However, forbearance is up to the discretion of the lender. If you have private loans and can't afford your payments, contact your lender to learn about your repayment options.
What should I choose? deferment vs. forbearance in student loans.
The short answer is, depends. If you need to take a break from payments then student loan deferment is the better option than forbearance. But you'll need to qualify for a deferment. Deferment is possible only if you meet the following criteria –
Attending school at least half the time.
Being unemployed.
Earning a monthly income of less than 150% of your state's poverty guidelines.
Being on active military duty or in the Peace Corps.
Undergoing treatment for cancer.
Receiving state or federal assistance — for example, through the Supplemental Nutrition Assistance Program or Temporary Assistance for Needy Families.
Student loan deferment also makes sense if you have a subsidized federal student loan or Perkins loan. This is because these loans don't accrue interest during a deferment, which means that the amount you owe when the deferment ends will be the same as when it begins.
On the other hand, if you don't qualify for a deferment and expect financial challenges in your loan repayment, then your only option is to go for a forbearance.
By placing your loan in forbearance, you get the opportunity to put the money from your student loan payment toward your other bills and then resume repayment. Despite the additional interest costs, forbearance would still likely be less expensive than other options, like taking out a payday loan or personal loan.
Conclusion
Due to this coronavirus pandemic, many students are facing hardships to pay their loans on time. In such a situation, student loan deferment vs forbearance can be a short term solution. Here is a small table explaining the salient differences between student loan deferment vs forbearance.
| | | |
| --- | --- | --- |
| | Forbearance | Deferment |
| Tenure | No more than 12 months at a time, with no set maximum for most federal loans. | Length varies by deferment type; some last three years, while others are available as long as you qualify. |
| Qualifications | A specific qualifying event is usually not necessary. | Tied to a qualifying event like being unemployed or enrolled in school at least half time. |
| Interest | Interest accrues on all loans. | Interest does not accrue on subsidized federal student loans and Perkins loans. |
| Application process | There is a single "general forbearance" form, though servicers can also grant forbearance over the phone. | Different deferments have different forms. Send the correct one and any necessary documentation to your student loan servicer. |
| Availability | It's usually your servicer's decision whether to grant you forbearance, though forbearance is mandatory in some instances. | Your servicer must grant you a deferment if you meet its eligibility criteria and have deferment time available. |
| Credit impact | Student loan forbearance has no impact on your credit. | Student loan deferment has no impact on your credit. |