Are you among those who dream of living in the United States? Today, there are various explanations about why millions of people strive to settle in the United States. Among the benefits that draw them are the degree of stability, democracy, accountability, infrastructure, and medical care present in the US. If you are willing to settle there, you will find a step-by-step roadmap down below and get the answer to how can I become a permanent resident in the US. Here's how to apply for permanent residency in the USA.
So, How Can I Become A Permanent Resident In The US?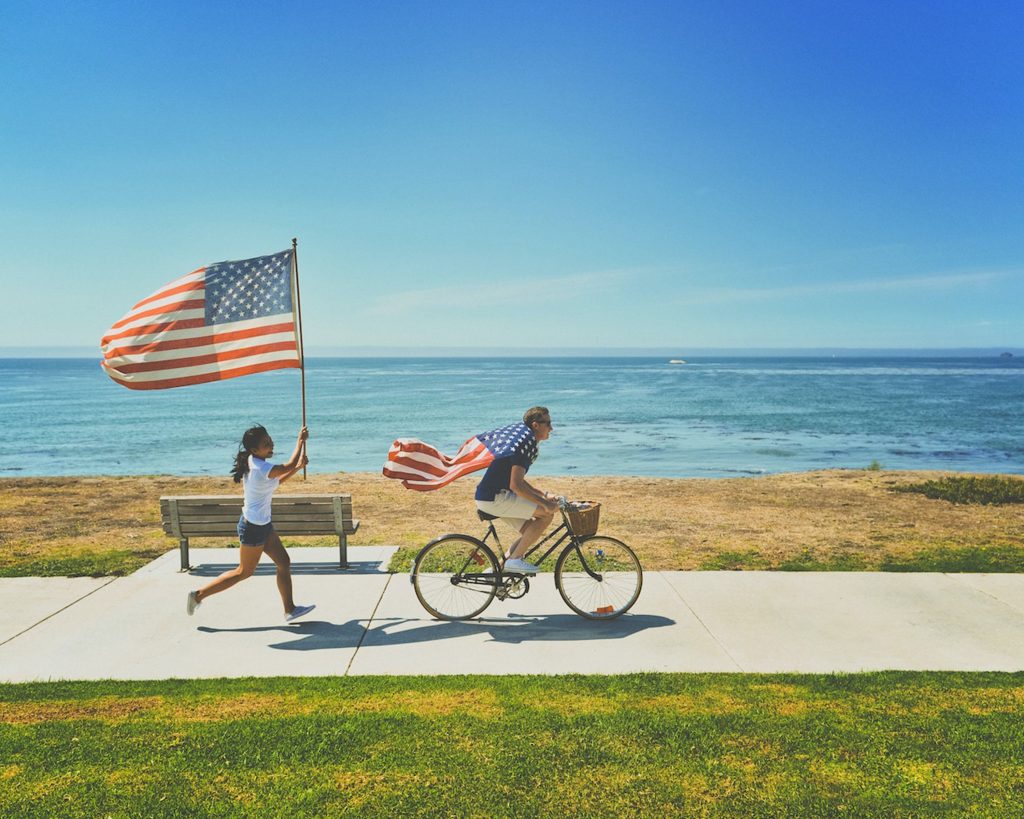 Step 1 | How To Get Permanent Residency In The USA
The first step lies in getting admission to a prestigious university for your course of interest. To make use of the advantages of scholarships and fee waivers, we encourage you to apply early. There are two key US university intake seasons: September (or Fall) and January (or Spring). September is the primary intake season for the top courses in the US, while January is the minor intake season, intended for a minimal number of courses. Who issues permanent resident cards in the US? The U.S. Citizenship and Immigration Services (USCIS) grants a Green Card.
You can further separate obtaining admission and getting permanent residency in the USA into the following chronological steps:
Check for affiliated colleges and courses that interest you.
Contact these universities for information and visit their websites.
Select which schools you want to apply for and look at their permanent residency in the US requirements for admission.
Take the SAT, GMAT, GRE, TOEFL, IELTS entrance tests.
Write SOPs (Statements of Purpose) and ask for Recommendation Letters (LORs).
Apply to those colleges that suit your interests. You must submit such documents along with your application, such as approved copies of mark sheets, curriculum vitae, state, and national certificates/achievements, and extracurricular activities.
And now, you need to apply for a loan and a student visa after you have been admitted.
Step 2 | Permanent US Residency
How can I become a permanent resident in the US? Apply for a loan. It is an open secret that there is a reasonably high cost of studying at a prestigious institution in the US. With this in mind, parents usually spend cash for the long term, but most applicants face a lack of funds despite all of this. Therefore, education loans play a crucial role in bridging the deficit and the amount needed to study abroad. A student may apply for two types of loans:
Secured Credit Loans
Unsecured loans
As the names say, the loans that require holding collateral as a mortgage are secured loans. The interest rates are considerably lower for such loans. On the other hand, unsecured loans do not include collateral and include comparatively higher interest rates. Those that offer unsecured loans are private banks and NBFCs. It is always recommended to connect a government bank to secured loans, as interest loans are lower, and they also provide tax advantages. To receive a visa, proof of funds is compulsory, and thus, an education loan is something that a study abroad aspirant must get before applying for a US visa.
You're a step away from a reliable education loan! Fill the form in this blog now!
Step 3
How to be a permanent resident in the USA? Apply for a student visa. Your next move lies in getting a student visa successfully after securing an acceptance. You will usually need a student visa called the "F1" visa to attend a university or a college in the US.
To do this, you are required to send the following documents to the US Consulate:
Valid Passport-Your passport must be valid for at least six months after your time of residency in the United States of America.
Non-Immigrant Visa Application as you are expected to pay before your interview, including Application Fee Payment Receipt.
Nonimmigrant Eligibility Certificate (F-1) Student Status-Your school will give you a Form I-20 created by the Student and Exchange Visitor System (SEVIS) once they have entered your details into the SEVIS database. You and your school official must sign form I-20. This form shows the willingness to pay tuition expenses for the 1st year. You can use an education loan to have proof of the same thing.
Step 4
How can I become a permanent resident in the US? The Visa Interview. You're going to have to make an appointment with the US Consulate. You will have to give a digital photo of yours once you enter the consulate, and all your fingerprints will be checked.
You're going to appear for a personal interview then. The interviewer can need additional documentation during the personal interview at the consulate. There may be papers to prove proof of academic or financial standing, including:
Transcripts, degrees, degrees, or certificates from colleges that you have attended.
US schools require scores from tests such as the TOEFL, SAT, GRE, or GMAT.
Evidence that you cover all medical, living, and travel expenses. Again, for this reason, an education loan works.
Under the F-1 visa, you can remain in the US for up to 60 days beyond the time it takes to complete your academic program unless you have applied for and been allowed to stay and work under the Optional Practical Training (OPT) for some time. This is the easiest way to get permanent residency in the USA.
Thank you for reading this blog on 'How Can I Become A Permanent Resident In The US'? If you'd like to read more, here are some blogs that could be of interest to you –