After university, it's time to enter the real world and find a job! For this, you need a great CV that will show how passionate you are, what a great work ethic you have, and how dedicated an employee you would be. But, what if you don't have any experience? Writing your first CV is an essential first step of your job search. Your CV is the most important part of any job application and a crucial marketing tool for you and your abilities. Writing a CV with no experience could be intimidating as a first-time job seeker. Even accomplished professionals can have difficulty showcasing their employability on a CV. This challenge is much greater for students and recent graduates without work history to display. Fortunately, there are several tricks and tips that you can use to create a CV for undergraduate students with no experience. Whether you are a high school student, a college student, or a recent graduate, these strategies will help you in writing a resume with no experience!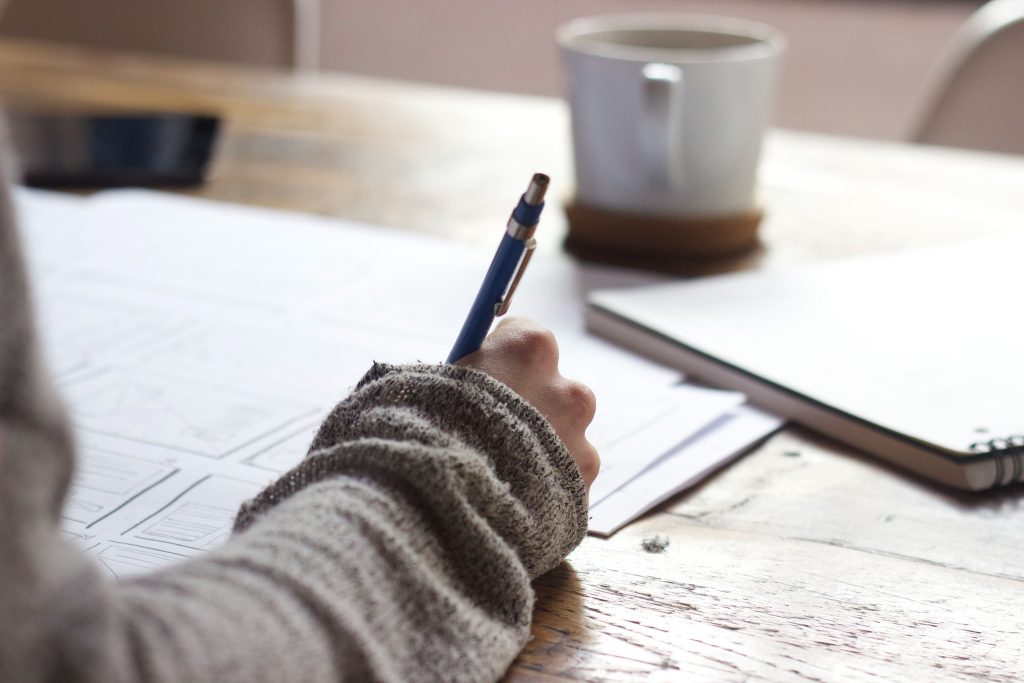 Write A CV With No Experience
As a first-time job seeker, your CV will have some differences from a typical CV. Whereas job seekers with several years of experience will highlight work accomplishments and allow the non-work experience to sink to the bottom of the CV. Whereas, new job seekers can be content with a single page CV, while more experienced professionals may want to use up to two pages.
Besides these small differences, however, good advice for one job seeker is usually good advice for the other. The principles of writing a great resume with no experience remain the same. Instead of thinking of your CV as merely a list of your previous work and losing heart that you have nothing to write about, think of it as a marketing tool. It is a document that can show that you are dedicated, hardworking, and enthusiastic. It is a place to show that you can learn and improve along with being a potentially great asset to the company you are applying to. Just because you haven't had a job yet doesn't mean you won't make a great employee. Here are some tips on how to write a CV for undergraduate students with no experience!
Tips On How To Write A CV When You Have No Work Experience
Any experience counts
Although you might have a college student's resume with no experience, there are many ways to market yourself and show that you are the right applicant for the job. For example, you can include informal jobs that you may have worked as a teen. Include informal work like babysitting, pet sitting, lawn mowing, shovelling snow, or anything else you've done to earn money. Odd jobs for friends and neighbours are perfectly acceptable additions to a CV for undergraduate students with no experience. It demonstrates your exposure to the working world. These activities aren't just fillers for your CV or a substitute for 'experience' in some abstract sense. They show that you are an adaptable, reliable person and an indicator to employers that you will be a successful employee.
Join a club
The best cure for a blank resume is to gain some experience to fill it up with. This does not have to be work experience. However, find something with a lower barrier to entry instead. There are plenty of non-work activities that will impress employers. Some activities belong on a resume like being on a math team, playing a sport, any community service, etc. Your volunteer work, after-school programs, and extracurricular activities all tell employers about your ability to complete projects on time, work well with others, and stay organized. Experience isn't just working experience, it's a life experience. Keep a note of that.
To expose yourself to experience, join a club, volunteer with some student groups, or help to organize a local event. When employers are looking for experience, they don't just want people who have held jobs before, they want people who have passionately dedicated themselves to a shared goal, collaborated with other people, and achieved important things. The workplace isn't the only location these tasks can be accomplished. Start with inquiring at your school or university about whether they list any volunteering opportunities. Then try contacting local businesses or charities to offer your services. Many organizations and groups would appreciate a helping hand!
Now's the right time to secure a safe education loan! Fill the form in this blog TODAY!
Show your potential
An employer is not only looking at what you have done but what you can do. You have to convince them that you are capable of taking on the job. Make a list of all your relevant experiences. If you are a fresh IT graduate, have you done an internship during your studies? Have you had experience working for a friend or relative's company, even for a little while? You can also talk about general experiences you have had. Talk about travel, and the challenges you faced. How did you overcome them and what lessons did you learn? While you are still studying, record the skills and work experiences you acquire just so you have an inventory of good examples to draw from on applications and in interviews.
Be honest about your skills
The key to writing a CV for undergraduate students with no experience, is being honest. Make a list of your top five skills, and find examples where you demonstrated them. If you want to say you have leadership skills, you could talk about an event you organised. Are you good at communication? Provide an example of how this has helped you in work or on your course. Talk about your skills sensibly. Remember, the employer does not expect you to have wisdom and expertise at this point, so don't be too hard on yourself.
Highlight your achievements
By talking about your experiences you are also reinforcing your skills. If you are aware of what is happening in the industry, you could be a dynamic and proactive asset and subscribe to relevant newsletters and participate in discussions in person or online. Talk about your achievements in different contexts such as study, work or leisure.
Make sense of your qualifications
Graduates often fail to relate their qualifications and skills in a way that are meaningful to the recruiter. They cannot explain what it means to hire them, and how exactly they can help the company. For instance, you might mention dissertation writing, which is not relevant to the employer. But if you say you have the skill to research and write lengthy documents that will make communications easier for the department. Then, you will have a much better response and understanding from the employer. The tip is to bridge the gap between your skills and how they will play an important role in the job while writing a CV for undergraduate students with no experience.
PS: If there's anything more you'd like us to know about. Add it to the comments section!
FAQs
1. What to put on a CV if you have no experience?
Scared your CV does not matter if you have no professional experience? Worry not! The tiniest bit of experience, your hobbies, and accomplishments at school and university can take you a long way! Strategically shedding light on your achievements, how they equipped you and what you took away from them can land you an interview for an internship or a job. Extracurriculars like being part of a social club or society can also gain your CV some brownie points.
2. How do you answer no experience?
Focus on formatting, language and structuring your CV in the right way. This makes even your inconsequential details stand out and makes employers take note. Other interesting tidbits that make your CV attractive are proficiency in additional languages and certifications.
3. How do you write a CV with no experience or qualifications?
If you feel that your language and formatting skills are lacking, you can enlist help from a teacher or friend who is good at preparing a CV. You can even use attractive templates which are available for free on the web which makes your CV look clean and professional. Refrain from using long sentences and focus on words that highlight your achievements.
Thank you for reading this blog on 'CV For Undergraduate Students With No Experience! ' If you'd like to read more, here are some blogs that might be of interest to you:
Looking for student Education Loans?