It's time for your initial job search! When you don't have any prior work experience, writing a resume can be intimidating. You are unsure of where to begin, what to include, or the best resume format to use. Since it emphasises professional experience, the majority of advice you find online isn't applicable. You likely have no work experience at all and are fresh out of college. Regardless of the circumstance, you probably find it difficult to fill out the section on your resume designated for work experience. Though, no need to worry! We will help you create an amazing resume in this guide, even if you have no work experience.
How To Format Your Resume?
The layout of your resume is referred to as a resume format. The best resume format is usually determined by the amount of work experience you have. But what if you don't have any? We recommend using the reverse-chronological format for a resume with no experience. It's the most popular format among applicants and a favourite among recruiters. Listed below are the sections in your reverse-chronological resume:
Header – Basic contact details and Resume statement
Education – Complete academic details
Internships, extracurricular activities, projects, and volunteer work are all options (These sections will replace your work experience)
Skills
We'll walk you through each of these sections and explain how to write them so that you stand out from the crowd in this article. Ready? Let's get started.
#1 – Start With Your Resume Header
Your contact information and resume statement are included in your resume header. The first thing you add to your header, as the name implies, is your personal and contact information. It's the simplest part to nail; just keep it brief and to the point. Mention the following in your contact information section:
First and Last Name
Phone Number
E-mail Address
A link to a professional profile (eg: Linkedin)
Ensure that you use a professional-sounding email address.
#2 – Write Your Resume Objective
A resume objective is a brief statement in your resume that describes your professional goals and objectives. Hiring managers only look at your resume for 5-6 seconds which is indeed a fun fact! That's correct. Most hiring managers are literally drowning in resumes. So they only have a few seconds to skim each one. This is your chance to grab their attention (and show them you've got what it takes). A resume objective is typically three to four sentences long and includes information on:
What is your field of study?
What are your skills and experiences?
Why are you interested in this position and/or this company?
You do not need to label your resume objective with a title, as you do with your contact information. Simply write it beneath your contact information.
#3 – Emphasize Your Education | CV For Undergraduate Students With No Experience
The first section of a typical resume would be relevant work experience. Since you don't have any, you should leave it out and replace it with the education section. This way, you grab more interest in your education, which is one of your main selling points. What should the Education section contain? In this order, list the following details: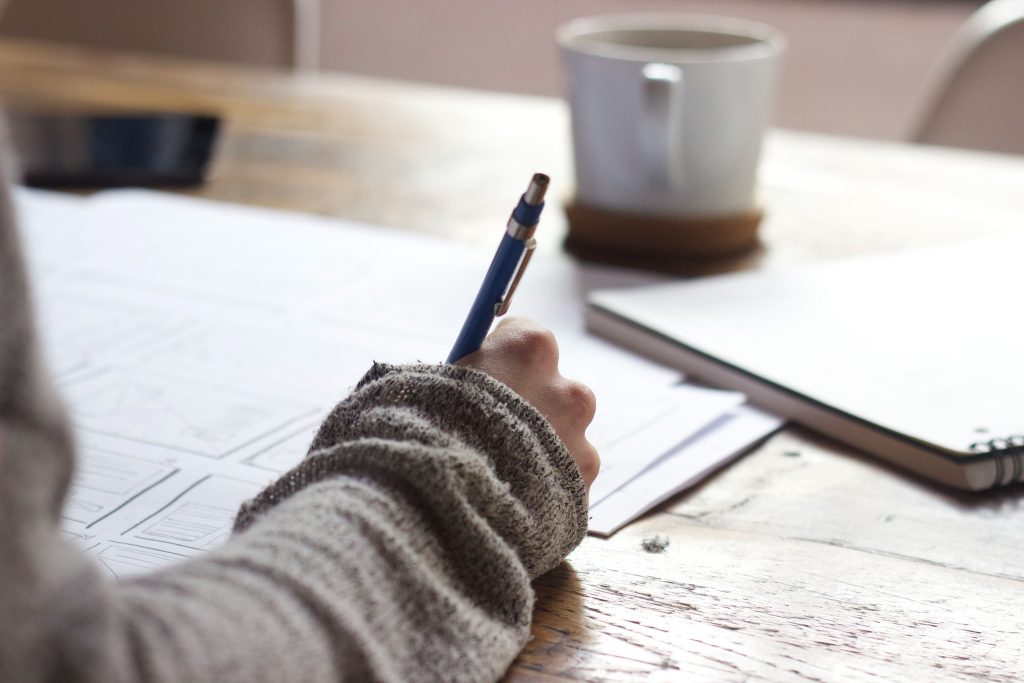 Name of the degree
Name of the institution
Years Attended
Insitute's location (optional)
GPA (optional)
Honours (optional)
Relevant coursework (optional)
Exchange programmes (optional)
Know About UK Student Loan
#4 – 4 Sections To Replace Work Experience
Now that you've listed your education, it's time to fill the work experience gap on your resume. You're not still concerned about your lack of experience, are you? Listed below are the four sections that you can use instead-
Internships: If you have done an internship relevant to the position you are applying for, it's the right time to mention it. Here is how you add an internship to your resume: Firstly, place the Internship section immediately following the Education section. Give title as Internships. Second, write the title and role of your internship. Make your point. Instead of just "Intern," say "Marketing Intern" if your internship was in the marketing department. Third, write down the name of the company, the location, and the length of the internship – in that order.
Extracurricular activities: Do you still have a lot of blank space on your resume? Extracurricular activities are always beneficial! Whether or not they are relevant to the job you're applying for, they all demonstrate one thing: You're dedicated and driven!
Volunteering Experience: Volunteering demonstrates commitment and a desire to contribute. And nothing makes a recruiter happier than a dedicated employee. Whether you volunteer at a soup kitchen or help collect trash in the countryside, you can include it on your resume! However, how do you list volunteer experience? It follows the same logic as your extracurricular activities & internship.
Projects: You can include any relevant projects you worked on while in school or at an internship in this section. This is where you will mention your capstone project, graduation thesis, or research project. There is no requirement for work experience! You can also mention any other type of school project you've worked on.
#5 – Stand out with your Skills
You can include two types of skills on your no-experience resume: Soft skills and hard skills. What's the distinction between them? Soft skills are characteristics or behaviours that describe how you work. They are not job-specific, but they do help you adapt to your workplace. Some of the most popular are: teamwork, responsibility, leadership, creativity, and so on.
Hard skills, on the other hand, are tools, technical knowledge and training, and other job-specific abilities. They apply for the job directly. Hard skills include technical writing, C++, financial accounting, and so on.
So, which of the aforementioned skills should you emphasize? Many factors influence this, but as someone with no work experience, you should prioritise hard skills.
Read About: HDFC Credila Education Loan
#6 – Other Sections To Include In A CV For Undergraduate Students With No Experience
A resume with no experience has one advantage: More space! You can use this space to add more sections emphasising how awesome you are. Here are some examples of sections you could include: Hobbies & Interests, Languages and Awards & Certifications.
Final Thoughts
And that's a wrap! You should now understand everything there is to know about writing a killer no-experience resume. We hope that this guide on 'CV For Undergraduate Students With No Experience', has helped you resolve all your queries.
Thank you for reading this blog on 'CV For Undergraduate Students With No Experience! ' If you'd like to read more, here are some blogs that might be of interest to you:
FAQs
1. What to put on a CV if you have no experience?
Scared your CV does not matter if you have no professional experience? Worry not! The tiniest bit of experience, your hobbies, and accomplishments at school and university can take you a long way! Strategically shedding light on your achievements, how they equipped you and what you took away from them can land you an interview for an internship or a job. Extracurriculars like being part of a social club or society can also gain your CV some brownie points.
2. How do you answer no experience?
Focus on formatting, language and structuring your CV in the right way. This makes even your inconsequential details stand out and makes employers take note. Other interesting tidbits that make your CV attractive are proficiency in additional languages and certifications.
3. How do you write a CV with no experience or qualifications?
If you feel that your language and formatting skills are lacking, you can enlist help from a teacher or friend who is good at preparing a CV. You can even use attractive templates which are available for free on the web which makes your CV look clean and professional. Refrain from using long sentences and focus on words that highlight your achievements.