If you aspire to study in the UK but have been unable to find a place to study because you're late in seeking admissions or didn't meet the eligibility requirements of your target college, you can still turn your dream into reality. With the help of University Clearing and Adjustment in 2021, you will be able to study your choice of degree at one of the leading universities in the UK.
Before guiding you through the UCAS Clearing and Adjustment process, let us first understand what clearance and adjustment in the UK is.
What Is UCAS Clearing And Adjustment in the UK?
Clearing is the system employed by the Universities and Colleges Admissions Service in the UK (UCAS) and UK universities at the end of the academic year to fill course places that haven't been filled up. Every year thousands of places are allocated this way, and it's certainly not about getting rid of the courses that nobody wants.
There are lots of reasons why places may not be filled. Clearing is ideal for students who have missed out on the university requirements because they were unable to attain the required grades or for those who got better grades than they expected. Whatever your situation, Clearing is designed to help you get everything sorted on a course you'll love.
UCAS Adjustment 2021
Adjustment is a chance for you to reconsider where and what to study, especially if you got better grades than you expected. If you have accepted a conditional choice and therefore turned it into an unconditional choice – you could potentially swap your place for one on another course you prefer.
It's entirely optional, and a lot of competitive courses will be full – but other applicants might have missed their conditions or swapped a course too, so it is always worth it to see what's available. Adjustment is available from A level results day, until 18 August 2021.
Looking for International student loans UK without collateral for your study abroad dreams? We've got you covered. All you have to do is, fill the form on this page!
Clearing Plus
If you find yourself seeking University Clearing and Adjustment in 2021, UCAS will match you to courses you may be interested in on priority, using what they know about you from your application, and what universities and colleges are looking for in a student. UCAS will match the right student to the right university with the right degree.
If you're unplaced or have started a new application, a button will appear in Track – 'My matches' in your application. This will take you to your top 50 course matches. You'll then be able to select the universities and colleges you're interested in. If they still have vacancies and you meet their entry requirements, you may get a callback.
Here are the five things you should know before applying for UCAS Adjustment through Clearing Plus:
Everyone has a match: First, UCAS will match you to every course. UCAS will then take from you all your information such as, your choices and your qualifications, what universities and colleges are looking for, and what previous students like you have studied.
You can do this for multiple years: If you're a new applicant, you'll still be matched to every course. Instead of filtering your matches by your previous choices, UCAS will base your matches on the qualifications.
You have several options: You don't have to settle for less. You can still browse all courses (if you do not like the one UCAS matched you with) with the Clearing vacancies search tool. Find a course, contact the uni, add a Clearing choice. It's that simple. However, remember that saying you're interested in a course through Clearing Plus doesn't guarantee an offer.
Don't apply for Clearing plus if you have better grades than expected: In this case, you must apply for Clearing Adjustment instead of Clearing plus.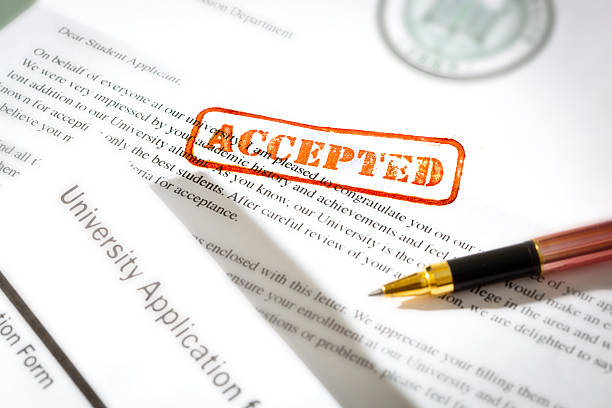 How To Apply For University Clearing and Adjustment In 2021?
Step 1: Asking for Advice
The first step in applying for UCAS Adjustment and Clearing is to seek advice from your school, college, centre, or careers office; they will talk you through alternative courses/subjects. If you're applying independently, you'll find everything you need to know about the Clearing process on ucas.com.
Step 2: Research the Subjects Available
Use the search tool to find courses which is the only official vacancy list, so it is always up-to-date. Consider different subjects so that you do not limit yourself to just a few choices. If you want to mix things up a little, you may also choose the joint degree programs. All universities update their course information regularly. You might not find the exact unis/colleges/courses you were looking for, some might be full, but some might get vacancies on a later date.
Step 3: Add your Clearing Choice in Track
Only add a Clearing choice once you have permission from the university or college.
Click 'Add Clearing choice', and fill in the course details by the date the university/college gave you on the phone.
This counts as you definitely accepting the offer from the university, so if they confirm, it'll show as an acceptance on your 'Choices' page in Track.
You can only add one choice at a time, but if the university/college doesn't confirm your place, you'll be able to add another.
Thanks for reading this blog on Guide To UCAS Clearing 2021. If you are interested in learning more about student finances and studying abroad, the following articles should interest you:
Looking for student Education Loans?