There are primarily three ways to spend money during your study abroad experience – cash, credit card, and Forex cards. Now, we all know how stressful it is to deal with cash. Most credit card companies also tend to leverage heavy transaction fees which might end up costing you a fortune. So that leaves us with Forex cards. They are an easy solution for spending money abroad in the local currency. Forex cards are definitely one of the best options for you as a student. In order to help you in the process, here's a guide curated specially for students like you. Let's have a look at the best Forex cards for international students.
Why Is Using A Forex Card Comparatively A Better Option For Students?
Forex cards are comparatively a better option for students for several reasons, it is an ideal option for you if you are planning to study abroad.
A student Forex card provides a convenient way for students to manage expenses abroad without currency concerns.
Using a student Forex card allows students to prioritise education and have peace of mind regarding finances.
It enables students to control spending and ensures they have enough money for essentials like food, shelter, and travel.
The student Forex card significantly reduces the expenses associated with student travel.
What Are The Features Of A Forex Card?
Online Reload Facility: You should be able to rapidly transfer money from your bank account using the online reload feature on your card.
Low Exchange Rates: Read the exchange rates provided on your bank's or the card provider's website before purchasing a card online, then pick the most reasonable ones.
Minimal charges on transactions: While cardholders typically pay a charge of 2.5 – 3%, Forex cards do not impose additional transaction charges when the currency is loaded or included in the card. This enables students to save significantly by avoiding extra charges or taxes per transaction and currency exchange.
Can be used as ID Cards: Certain banks provide forex cards that can also function as student IDs, allowing students to conveniently present their identity whenever necessary. Therefore, forex cards can be beneficial for students by serving the dual purpose of a financial tool and a means of identification.
Multi-currency Advantage: A multi-currency card may store many currencies, including AUD, GBP, EUR, and others.
EVM Chip-enabled Cards: Magnetic-strip cards are vulnerable to card skimming, which enables hackers to copy and use them fraudulently. Fortunately, more secure EVM chip-enabled cards are already available. Make sure your card has this functionality, then.
Cash: At an ATM, you can withdraw cash in local currency using your card.
Best Forex Cards For International Students
Here are some of the best prepaid Forex cards available for you. Read the descriptions of each card carefully to choose the best one at the end.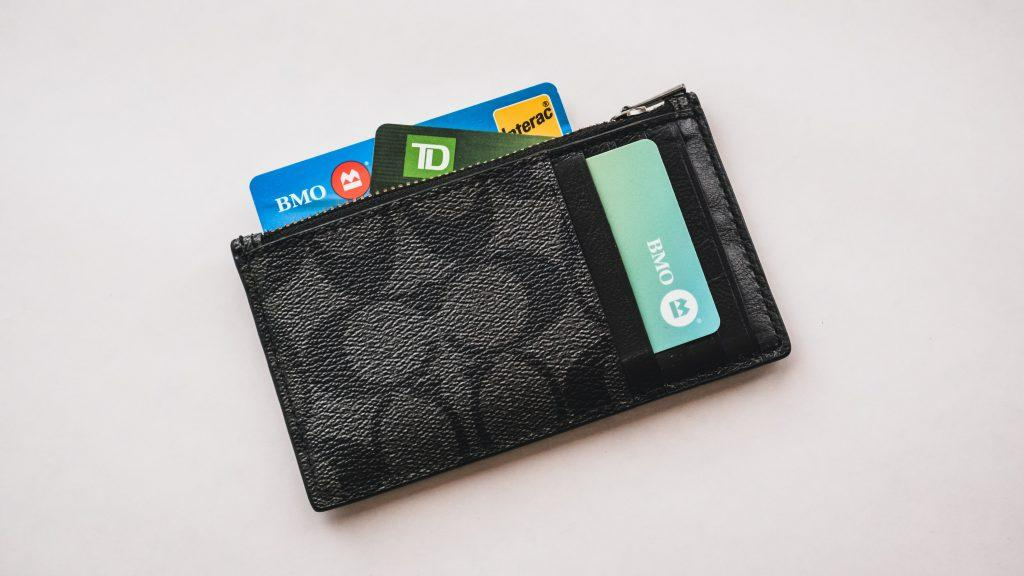 1. Niyo Global Forex Card
The Niyo Global Forex Card stands out as an excellent choice for international students planning to study abroad, offering numerous advantages over other cards and being among the top Forex cards available for Indian students.
Even you would appreciate having a Forex card that allows you to access and convert your money at any time and from anywhere. That is exactly what Niyo Global Card brings to you which makes it one of the best Forex cards for international students.
However, there is one downside to this Forex card for students. It has a small joining and annual fee amount that you will have to bear. Also, you will get hit by the hidden exchange rate fee tucked into Visa's exchange rate.
Also Read: How To Get A Lower Interest Rate On An Education Loan
2. Wise Borderless Cards
The first position on our list of 'Best Forex Cards For International Students' is Wise Borderless Cards. Wise is known worldwide for its lost-cost transfers. Whether your payments are a really huge one to a university or a small one to student bank accounts around the world, Wise can help you with both of them.
Wise lets you send money around the world in 60+ different currencies. Additionally, it is completely online so you get all the facilities right at your fingertips. You can make payments to universities or send money from your mobile with just one very low fee.
Attractive Aspects:
No sign-up or issuance fees
You will get the real exchange rate on every transaction
Bonus Tip: If you are going to study in the US, Australia, Great Britain or Europe, you could also get the Wise Multi-Currency Account. It is a single card that allows you to transfer money in over 45 different currencies and get free cash withdrawals up to $350 USD per month.
3. Axis Bank Forex Card
Axis Bank has quite a few options of Forex cards for students. Keep in mind that there are different fees depending on the country you are living in.
There are 4 types of Forex cards available which are listed below.
Axis Bank Vistara Card
Multi-Currency Forex Card
World Traveller Forex Card
Diners Card (Specifically for USD transactions)
16 different currencies are available in these Forex cards. Again, the downside here is that you will have to incur substantial sign-up fees. Plus you will have to pay fees for reloading and for any cash withdrawals that aren't done at Axis ATMs. In case your card is not used for more than 36 months then you will have to face an inactivity fee of $5 USD or the listed fee for each currency.
Recommended Reading: Difference Between Subsidized & Subsidized Loans
4. HDFC Forex Cards
HDFC, one of the most popular banks, also provides a wide range of student Forex cards. The ISIC Student Forex Plus Card offered by HDFC is available for the US, Great Britain, and Europe. This card is even accepted as a qualifying student ID globally and hence recognised in the list of best Forex cards for international students.
HDFC offers some of the best-prepaid Forex cards. However, there is an issuance fee and a reloading fee associated with these cards. In addition to these charges, you will always get the prevailing Visa/Mastercard exchange rate and fees on cash withdrawals.
If you are looking forward to becoming an international student and need assistance with student loans, all you have to do is fill out the form in this blog.
5. ICICI Forex Cards
Depending on the luxury, you get the privilege of choosing one of the 5 student Forex prepaid cards. These are listed below for your reference.
Goibibo Travel Forex
Sapphiro Forex
Multi-Wallet Prepaid Card
Coral Forex Card
Student Forex Prepaid
ICICI offers a multitude of travel privileges and discounts that are pretty attractive and you should definitely consider choosing one of them.
Bonus Tip: Sapphiro Forex will cost you a lot more in fees than the Student Forex card.
With this, we come to the end of our list of best Forex cards for international students.
FAQs
1. Is a Forex card good for international students?
A Forex card is basically a foreign exchange card that enables students to pay for their expenditures without stressing about currency or cash concerns. If you are an international student in pursuit of your abroad studies, this card is ideal for you.
2. Which Forex card is best for students?
Some of the top banks that give the best Forex cards include HDFC, Axis, ICICI, YES Bank, and more.
3. Is a Forex card better than an international debit card?
While cash is unquestionably the riskiest alternative, Forex cards are the most secure. Unlike debit cards, Forex cards are not connected to your bank account. You may also set a cost limit for the Forex card, but not for the Debit card.
4. Is a Forex card accepted everywhere?
A Forex card is one of the most effective methods to transfer money when travelling to another nation. It is used to carry foreign currency and is accepted almost everywhere.
5. Which is better; Forex Card or Cash?
Prepaid Forex cards provide good exchange rates when compared to cash. As a result, with the same amount of cash, you may buy more foreign currency in a prepaid Forex card than in cash.
6. Which is the best Forex Card for the UK?
Wise Multi-Currency Card, Travelex Money Card, HSBC Global Everyday Debit Card, and Bankwest Breeze Platinum Credit Card are among the best travel cards to use in the UK.
Thank you for reading this blog on Best Forex Cards For International Students 2023. If you enjoyed reading this blog then the following blogs on similar financial aspects may be of interest to you.