With an Auxilo Education Loan, you can make an informed decision and take advantage of a wealth of fantastic advantages. As one of the finest study loans in India, they are jam-packed with perks that have assisted thousands of students in realising their aspirations and achieving a brighter future!
Read More About Abroad Education Loan
Features & Benefits Of The Auxilo Education Loan
The Auxilo education loan services are unique in that they are meant to make managing students' school costs simple and easy. Simply put, these loans will simplify the traditionally challenging and time-consuming application procedure. With so many study loans in India, their solutions are distinct and tailored to the needs of the students. Here are a handful of Auxilo's advantages and features:
100% Coverage
Auxilo Education Loans help you in all aspects of your college expenses. You can obtain completely financed 100 per cent financing, which includes tuition, living costs, and so on. You may pay for both of your courses, as well as the test costs and lodging, in one easy transaction. There is no margin money since they provide 100 per cent coverage.
Loans With No Limits
Auxilo staunchly believes that a student's dreams and education must have no bounds. They grant loans to cover tuition fees in favour of this belief. Whether you choose to pursue further education in India or overseas, Auxilo has you covered.
Door-To-Door Services
You won't have to go through the hassle of visiting a branch for any requirements related to your student loans in India if you use Auxilo. The Auxilo branch will come to you and assist you with the necessary paperwork as well as a straightforward education loan application procedure!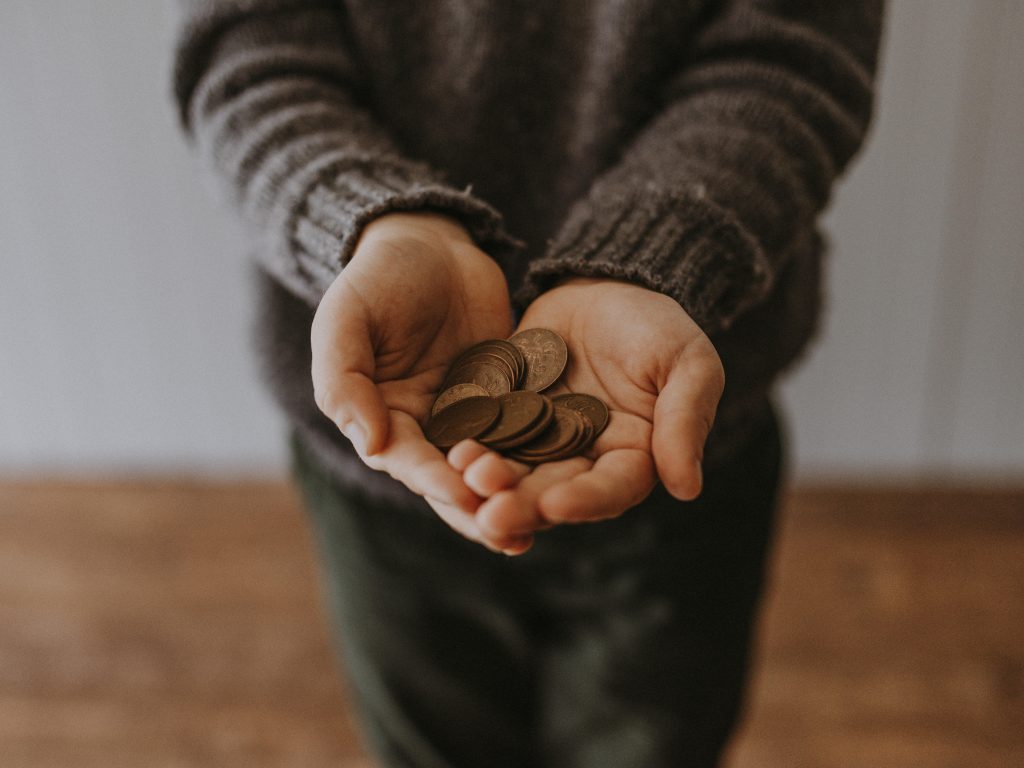 Steps To Consider Before The Auxilo Education Loan Disbursement
You are eligible to apply for the Auxilo Education Loan only if you've met the below-specified requirements. On that note, we've shared some steps to consider before the loan disbursement –
For the borrower –
The student applying for the loan should be an Indian citizen, 18 years old or above.
The student should have confirmed admission to the Institute before Auxilo allocates the Education Loan.
An earning co-borrower in India should co-sign the Education Loan.
For the co-borrower –
Since the co-borrower plays an equally important role in education loans, there are set criteria that must be met.
The co-borrower must be a citizen of India
He/She must be earning in India
It is important that he/she has an Indian bank account that facilitates cheque writing
They could be a parent, legal guardian, a relative, or even your sibling
Lastly, the co-borrower will be considered as the primary debtor
Eligible courses –
You are eligible for the Auxilo loan if you're undertaking any of the following courses:
Graduation and post-graduation courses, as well as diploma programmes, that are recognised and authorised by the University Grants Commission or other Government Bodies like AICTE, IMC, etc.
Law, Management, Medicine, Engineering, Aviation, and other professional and technical courses
Auxilo-approved vocational training, executive programmes, and other courses
Eligible countries –
Auxilo provides funding for students to study abroad in the following countries:
USA
UK
Canada
Germany
Ireland
Australia
Singapore
New Zealand
UAE
Important Documents Required For Auxilo Education Loan
It is best to contact Auxilo Education Loan directly for a comprehensive list of necessary documents. However, the following are some of the required documents:
Documentation required for basic KYC (Aadhar card, PAN card, or Driving license)
Transcript of records ( Marksheets of 10th, 12th, Graduation if applicable, test scorecards of qualifying exams like IELTS, TOEFL, GMAT, GRE, etc.)
A copy of the passport is required.
The following documents must be submitted from the co-applicant's end to apply for an Auxilo education loan:
Any of the standard KYC credentials (Aadhar card, PAN card, driving license)
Your Income proof documents
If the co-applicant is professionally employed, salary slips from the preceding three months, as well as ITR records from the past two years, must be given.
If the co-applicant is self-employed, they must present a bank account statement from the preceding three months, as well as their applicable ITR paperwork from the past two years.
What Are The Interest Rates For An Auxilo Loan?
The Auxilo college loan interest rate ranges from 11.95 percent to 14.5 percent. In this category, the education loan interest rates vary based on the countries where candidates desire to study. A lot relies on the candidate's educational profile and the economic status of their co-applicants. These interest rates can be negotiated if the candidates' academic background indicates exceptional promise. The ROI is subject to change based on changes to Auxilo Finserve's student loan rules.
Auxilo Education Loan Disbursement Process
After determining your eligibility, you may apply online or get a callback from one of the knowledgeable education loan counsellors at UniCreds.
The education loan expert will contact you and take down all of your specifications. After reviewing your information, they will determine if you are eligible for an Auxilo education loan and connect you with the lender.
All necessary documentation must be digitally submitted. At this stage, UniCreds steps in to assist you by giving a list of the documents you will need to submit with your application.
Once the application has been filed with all of the requisite documents, the lender will process it.
Once the documentation and application are confirmed to be free of errors or additional loopholes, the loan is accepted and ready for sanction.
After your loan is approved, you must pay the processing fees in order to acquire the sanction letter.
Following receipt of the sanction letter, the student and co-applicant must complete the loan agreement within the validity period of the sanction letter, which is six months.
The student is eligible for loan disbursement after signing the agreement.
FAQs
1. How long does it take for Auxilo disbursement?
It takes about 5 working days.
2. Which countries does Auxilo provide financial support for?
Auxilo provides funding to countries that offer a promising future for the Indian student community. With a focus on supporting educational opportunities, Auxilo aims to empower students by providing financial assistance to pursue their dreams.
3. How Safe Is My Bank Statement/Internet Banking Details with Auxilo?
They utilise Fast, Secure, and Efficient technology to retrieve and store data from customers' bank statements. The banking details provided by customers are kept entirely secure and tamper-proof. The company does not have access to customers' internet banking passwords, nor do they possess the capability to alter any banking information.
Thank you for reading this blog. If you'd like to read more, here are some blogs that might be of interest to you –
Looking for student Education Loans?