Do you ever wish to just pack your bags and leave for someplace far away from home? For all the adventure junkies out there, here is something that might interest you! Imagine having a single document that allows you to work and travel in the UK for a period of 2 years. Yes, you read that right! A 'Working Holiday Visa UK' can help you build memories in the UK, without having to worry about being deported to your home country. This type of UK visa is used by some 35,000 young adults who land up in London with a 24-month visa, and an action-packed itinerary. If you think that a working holiday visa UK is written in your destiny, here's how you go about getting one.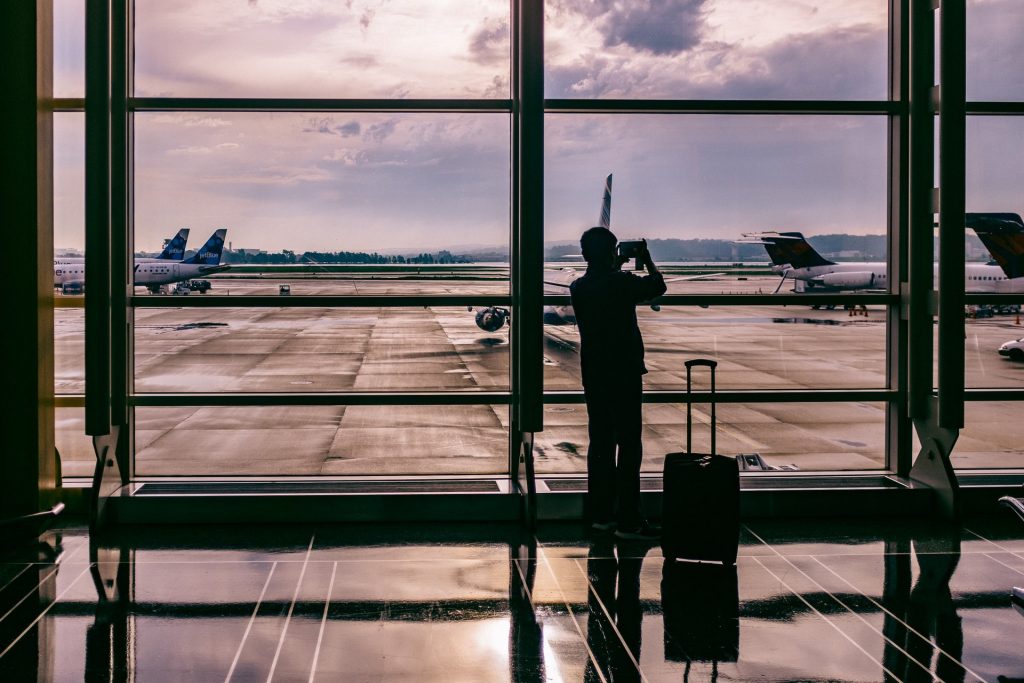 What Is A Working Holiday Visa UK?
It is called the Tier 5 Youth Mobility Scheme in the UK. For the sake of clarity, we will refer to it as a working holiday visa UK for the remainder of this blog. This visa is granted to individuals aged between 18 to 30 years. It allows them to live and work in the UK for a period of 2 years. This means that individuals are free to take up employment anywhere in the UK. The earliest you can apply for a visa is three months before you leave for the UK.
Eligibility For Working Holiday Visa UK
In order to be eligible for the UK working holiday visa, you need to be between 18 to 30 years of age. Additionally, to qualify for a visa, you need to be a citizen from one of the following countries –
Australia
Canada
Hong Kong
Japan
Monaco
New Zealand
Republic of Korea
San Marino
Taiwan
British overseas citizens, British overseas territories citizens and British nationals (overseas) are also eligible for this visa, provided they are between the ages of 18 to 30.
Unsure of which loans to get? Get a FREE consultation by filling the form in this blog!
You cannot apply for a WHV under the following circumstances –
If you are already in the UK under the scheme.
If you have children you are financially responsible for.
If you have children under the age of 18 who live with you.
So, if you were wondering, "Can I get a second working holiday visa for the UK?" The answer is no. You can apply for a working holiday visa UK only once.
One of the important criteria of getting a Tier 5 Youth Mobility Scheme in the UK in that you need to prove you have the means to support yourself in the UK. As a result, you will need at least £2,530 in your bank account while applying for the UK working holiday. This amount needs to be available for at least 28 days in a row. More importantly, Day 28 must be within 31 days of applying for this visa.
How Much Is A Working Holiday Visa For The UK?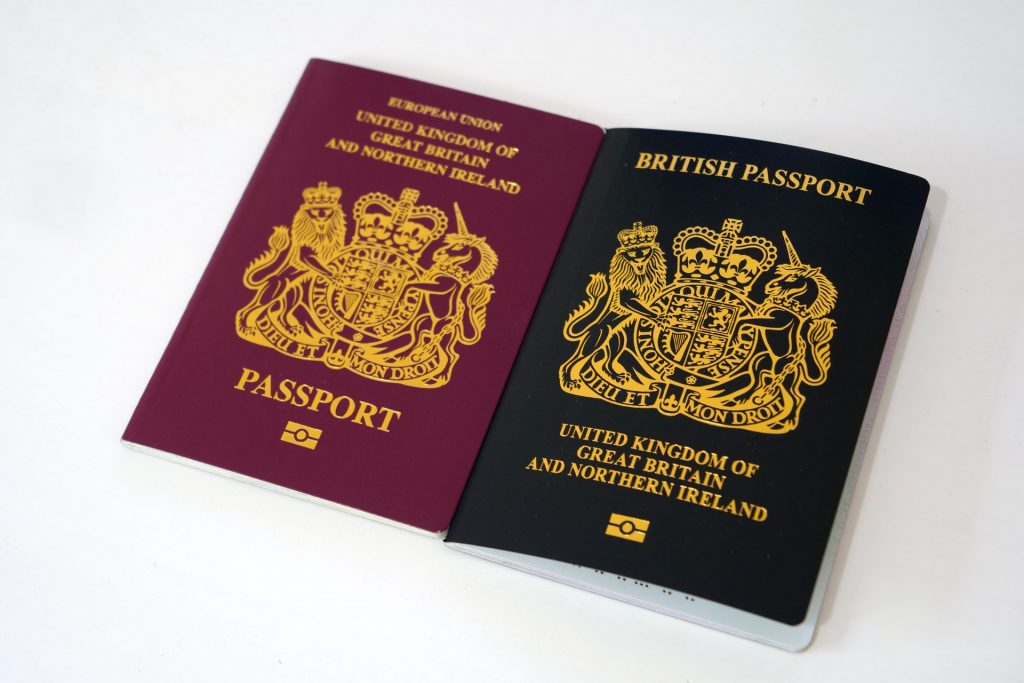 Here are all the costs associated with a working holiday UK – 
Entry Clearance Fee – £244
International Health Surcharge – £600
Biometrics User Fee – £55 (however, this is not applicable to all countries or cities).
Know More about Abroad Educational Loan
Other costs that may arise are –
Priority Processing
Super Priority
Walk in Appointments
Primetime appointment
Keeping your passport whilst applying
Know More about IDFC Abroad Education Loan
How To Apply For Working Holiday In UK Visa?
In order to get started on your WHV, you need to first ascertain whether or not your country is a participating country in the visa programme. There is a specific number of visas allocated to every participating country. Here is a table that shows that –
| | |
| --- | --- |
| Country | Number of Places |
| Australia | 31,000 |
| New Zealand | 14,000 |
| Canada | 6,000 |
| Japan | 1,000 |
| Monaco | 1,000 |
| Taiwan | 1,000 |
| Hong Kong | 1,000 |
| South Korea | 1,000 |
Once you fill the online visa form, it is forwarded to an Entry Clearance Officer. In order to clear this round, you will need to accumulate 50 points. These points can be earned in the following way –
Nationality Requirement – 30 points for being a national of one of the designated countries.
In order to bag these points, you will need to have a passport from the aforementioned countries.
Age Requirement – 10 points for being between 18 and 31 years old when your visa starts.
As per the rules, you need to be over 18 years of age when you arrive in the UK in order to activate your visa. This means that you can apply for a WHV when you are 17 as long as you are 18 on your visa start date. Similarly, you can submit your online visa up until your 31st birthday but the second you turn 31, you cannot apply.
Maintenance Requirement – 10 points for providing evidence you have the required maintenance to support yourself on arrival to the UK (£2,530).
This needs to be supported by the original document, on the official letter-headed paper or stationery of the organisation and bearing the official stamp of that organisation. All evidence must be dated no more than one month or 30 days before the application is submitted.
Here are the main steps involved in the process –
Prepare your supporting documentation.
Police Check – in case you have any convictions.
Proof of Maintenance – £2,530 in your bank account.
Finish your Visa Application on the UK Visa & Immigration website.
Pay all the fees and surcharges, including The International Health Surcharge.
Pay the Entry Clearance Fee.
Pay for the Biometric scans – if applicable.
Pay for Priority Processing – if applicable.
Pay to have your documents returned to you – if applicable.
Arrange a date for your Biometrics Appointment.
Attend the Biometrics Appointment.
Hand over or post off your application.
Wait for your passport to be returned.
Hurry get a secured international student loans UK on UniCreds. Fill the form for free assistance!
Types Of Jobs You Can Get With A Working Holiday Visa UK
Working Holiday Visas of other countries have stringent restrictions on jobs that can be taken by visa holders. However, working holiday visa jobs UK for the entirety of the 2 year duration. Moreover, your employer can extend your stay indefinitely, if they choose to. The most popular jobs in the UK are customer service, working in hostels, bartending, nannying, retail and hospitality.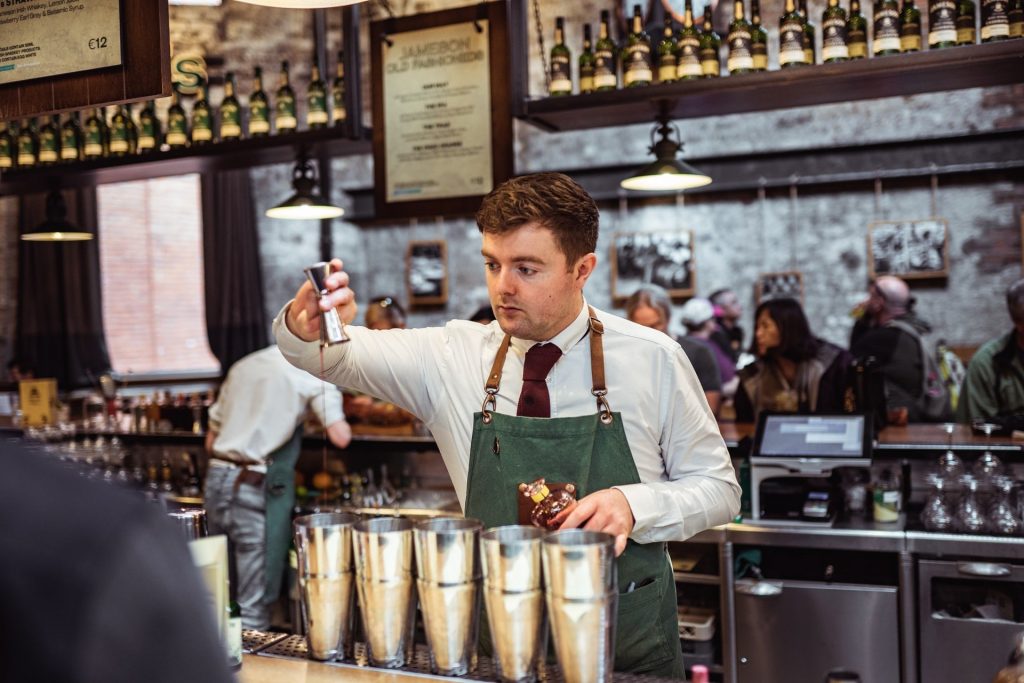 Here are the estimated rates of the aforementioned jobs –
Retail : £8-9 per hour.
Bartending/waitressing : £8 per hour.
Au pairs or nannying : £70-100 per week (depending on hours)
Customer service : £9-11 per hour.
Despite how liberal it sounds like, there are some restrictions –
You can be self-employed on a working holiday visa, but you can not hire any employees. Your office premises need to be rented and equipment cannot be cost more than £5,000.
You can not work as a doctor, a professional sportsperson, or a dentist in training without a UK qualification.
The best way to find these jobs is by networking. It may seem daunting at first, but it's not difficult to find a good job in the UK. Take help of job advertising sites LinkedIn, Indeed, Reed and Guardian Jobs, if needed.
What To Do When You Arrive For Your Working Holiday Visa –
Collect Your Biometric Residence Permit
Once in the UK, you are required to pick up your Biometric Residence Permit within 10 days of arriving at the post office you chose during your online application. This acts as a residence card that validates your visa, so make sure you carry it with you when exiting and entering the country. This will be the single most important document during your time in the UK, so guard it with your life!
Get Started On Your National Insurance Number
If you want to work in the UK, then you will need to get a National Insurance Number. It's actually super easy to apply. All you need to do is get in touch with the HM Revenue and Customs department and make an appointment. Once you have attended the interview, it takes around 4-5 weeks to receive the number in the mail. You are allowed to work while you wait for this number, however you will be taxed at the emergency rate. But once you receive your National Insurance Number, you can claim this back.
Open A Bank Account
Most traditional banks require a visa holder to have a job and a permanent address in order to open a bank account. This is why digital banks like Monzo and Revolut are popular choices, as they require minimum documentation and can be opened from your phone.
Find Accommodation
Accommodation can be a major pain point for people who aren't aware of the real estate market in the UK. UniAcco, the leading student accommodation platform in the UK, offers high-quality accommodation at affordable prices. You can find your ideal accommodation in all big and small cities in the UK, without shelling out a fortune. 
Register With Your Local Council
This isn't compulsory, but if you wish to boost your credit score or apply for a credit card, this is a good way to improve it. Moreover, if you are from a Commonwealth Country, you may be eligible to vote in the UK elections.
If you liked reading this blog on then make sure you check out our other informative blogs linked below!