Australia has long been a favourite of backpackers, and it's easy to see why. If you're hunting for amazing weather, insane parties or foodie hotspots, Australia has it all. It's a huge country with plenty of famous locations to visit, from Uluru's starlit sky to the quiet charm of the Whitsundays and Sydney. Most backpackers want to spend longer than a couple of weeks, but the country is not inexpensive, and it's doubtful that you'll have enough travel funds saved to last you a whole year, let alone two. That's when working holidays in Australia come in. When you fly and prolong your journey for as long as two years, you will be able to earn money, allowing you more than enough time to explore this breathtaking country. Via the work holiday visa, the perfect launchpad for a year of work and travel in Australia is an ideal gap year destination for seasoned travellers and newbies alike. You probably have a million questions, about how to dress for a working holiday in Australia, what to do while you're there, and how to tie it all up. Don't worry we've got you covered about everything related to working holiday visa Australia and working holiday visa Australia requirements!
What Is A Working Holiday Visa Australia?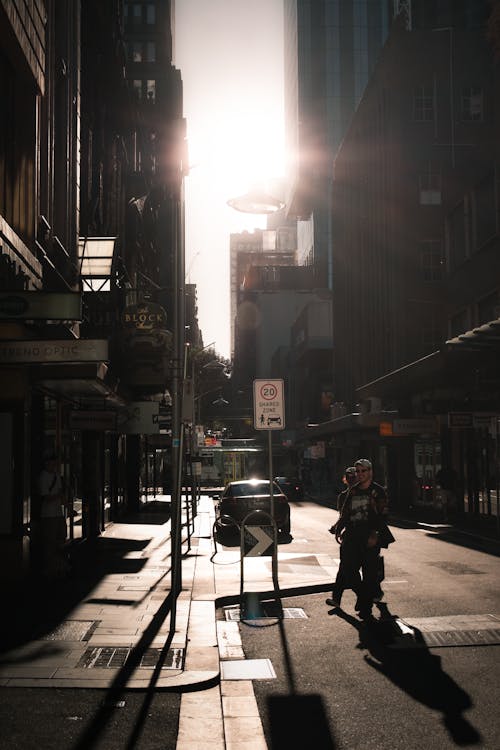 The name sums it up pretty much: it is a compromise between work and plays! The concept of a working holiday visa in Australia is to allow you to divide your time between exploring and working.
For anyone who wants to spend more than 90 days at a time in Australia, take a gap year, and make a little money while working, it's perfect. It's a fantastic way to plant seeds, explore potential job opportunities, and see if it will be a realistic choice for those who are dreaming of maybe trying to make Australia a permanent home one day.
Holiday Job 417 Visa | Work And Holiday Visa Australia
The visa that's right for you will depend on where you come from.
If you are from:
Austria, Belgium, Cyprus, Cyprus, Cyprus, Denmark, Estonia, Finland, France, Germany, Hong Kong, Ireland, Italy, Korea, Malta, the Netherlands, Norway, Sweden, Taiwan, or the United Kingdom, you are eligible for a Subclass 417 visa Australia (otherwise known as the working holiday visa).
A 417 visa is a prime option if you come from one of these nations and are between the ages of 18 to 30 (or 18 to 35 if you're Canadian, French or Irish). It is meant for those who, by living locally, wish to prolong their stay and finance it.
It costs $440 AUD for this visa and you can apply online. If you can work in Australia, you must have ample funds to support yourself…just in case. Having at least $5,000 AUD saved is a prerequisite.
Why is this needed? In case you don't end up having a job or wasting all your money on Tim Tam biscuits (totally kidding!), the Australian government needs to make sure you have enough money to book a flight back home. Keep the evidence of funds in your bank account handy.
Holiday And Job Visa 462 Australia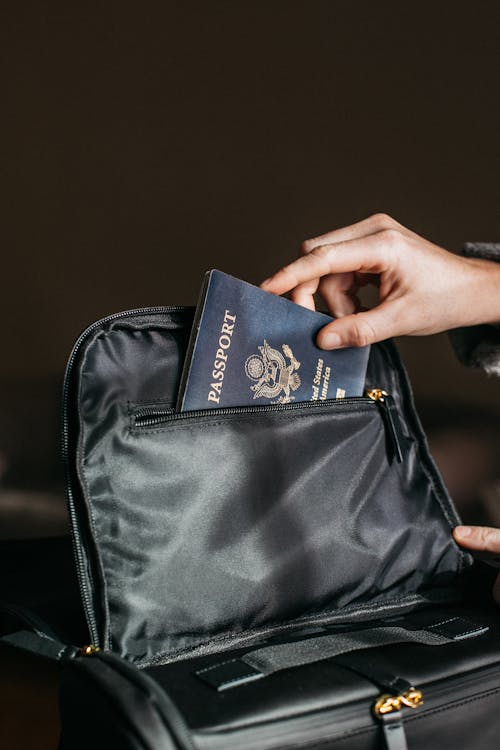 Related to the 417 visas, for those 18 to 30 years old who are not from one of the countries mentioned above, there is a Subclass 462 visa (also known as the work and holiday visa). According to the Australian government, these visas are both intended as "a temporary visa for young people who want to vacation and work for up to a year in Australia."
You must be from:
Argentina, Austria, Bangladesh, Chile, China, Czech Republic, Hungary, Indonesia, Israel, Luxembourg, Malaysia, Peru, Poland, Portugal, Slovak Republic, San Marino, Singapore, Slovenia, Spain, Thailand, Turkey, USA, Uruguay or Vietnam to be eligible for a 462 visa.
How Much Does the Working Holiday Visa Australia Cost?
How much is a working holiday visa for Australia? The working holiday visa in Australia has direct and indirect expenses related to it. The visa's initial cost would actually be much smaller than the indirect expenses you'll need to worry about. The cash you need to reach the country and survive on before you start collecting money should be compensated by the indirect costs. Year by year, the expenses vary, so here's a general guide:
Initial visa cost: $440 plus a minor online credit card payment surcharge.
Cost as confirmation of funds: $5,000
Before visiting Australia, our advice will be to save as much as you can, especially if you have not got a pre-arranged job to go to. Australia is not affordable, and while most workers are paying enough to keep up with the cost of living, whether you don't have enough money or any wages, it can be hard as a tourist to pay for items like housing. Make sure you have enough money to last up to 3 months without having a job to be on the safe side, as a rule of thumb.
Note that living in major cities like Sydney, Melbourne and Perth would be more expensive, so if you intend to stay here for a while, make sure you have a decent budget for your journey!
How To Get Working Holiday Tax Refund
The main thing to consider when it comes to getting a tax refund from your working holiday in Australia is that the longer you stay, the most likely you are to be owed a refund. The current total income tax refund is $2600, so it's still worth figuring out whether you use some online tax calculator to return taxes. When you are either in Australia or once you get married, you can apply for a tax refund.
And don't forget that you can apply for a refund of your superannuation after you leave Australia and your permit has expired or been revoked, which can stretch into thousands of dollars, based on how long you've served in Oz.
If you have earned your visa electronically, usually, it's not one you have to print and you don't need a passport stamp, so don't worry, you have 365 days to enjoy your Aussie experience. If you have obtained your visa on the first of February, you must come and go before the first of February of the next year.
You will have the ability during this year to work for one boss for up to six months. There are a few business and venue constraints, but before you have any of your arrangements in order, read up on the official visa website.
It is pretty clear outside the job constraints. You will study for up to four months while your visa is valid and re-enter Oz as many times as you like!
Choosing A Career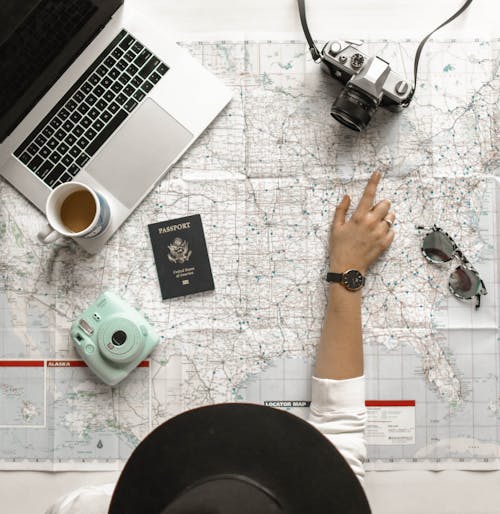 In customer care, the best bet for jobs is six-month terms that are usually open to hotels/hostels, retail shops, cafes, and restaurants, particularly if you have any experience.
While some places are not going to recruit backpackers (they want to make sure their workers last more than a week or two), there are several places that are going to hire travellers. You'll be able to find ways to finance your journey along the way, given a bit of luck and the desire to find jobs.
Unsure of which loans to get? Get a FREE consultation by filling the form in this blog!
You Can Even Pursue A New Career Path
Some people find jobs at wineries or in the field, picking fruits or helping around the farm, doing regional work. Many citizens vote for this on a working holiday visa in Australia as it makes for a little more versatility and independence.
Although you can't normally remain working for longer than six months at a venue, you can apply to prolong your work permit. Generally speaking, though, you would just want to consider organising for the first six months and then pursue alternatives.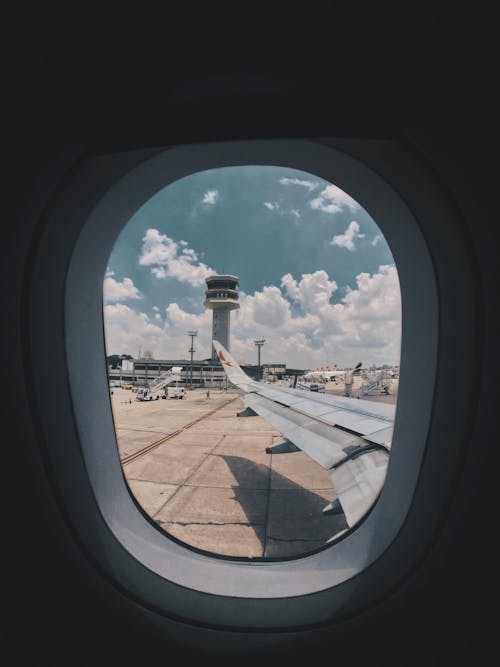 How To Apply For Australia Working Holiday Visa?
The Working Holiday visa application includes identification documentation such as your passport and financial proof that you have the resources to remain in Australia, typically AUD $5,000. You may need to fulfil some fitness and character standards, and you will even be required to have a police certificate. All papers must be in English, and any scanning or taking photos of documents must be clear and in colour.
Can I Get A Second Working Holiday Visa For Australia?
Yes, you can get a second working holiday visa for Australia if you have:
Previously entered Australia on a subclass 417 visa
A substantive visa or your last substantive visa expired less than 28 days ago
A passport from an eligible country or jurisdiction
Completed 3 months of specified subclass 417 work
Not be accompanied by dependent children
Passed the criteria of being 18 to 30 years old (inclusive) – except for Canadian, French and Irish citizens who can be 18 to 35 (inclusive)
How To Get A Second Year Working Holiday Visa Australia?
If you plan to remain longer and resume working holidays, you will be able to apply for a second Working Holiday Visa, which would enable you to stay for an additional 12 months.
In order to be able to apply, you must possess or have previously held a working holiday visa (subclass 417 or subclass 462) and have performed three months of service in the regional areas of Australia with your first working holiday visa. Check to confirm that the job you are doing and the regional area of Australia are qualified under the rules, as the defined work eligibility ranges between subclass 417 and subclass 462 visas.
You can request a second Working Holiday Maker visa, while you already have your first visa or at a later date.        
Last Words
It is a perfect way to fly across Australia and get a working holiday visa Australia, so you can balance your time between working and travelling and enjoying so much of what Oz has to offer!
If you liked reading this blog on "Working Holiday Visa Australia" then make sure you check out our other informative blogs linked below!