The cost of higher education abroad is a key element that dictates the sort of course a student enrols in, as well as the university they choose. The best way to fund your international studies is to take out an education loan. Various financing options are available from Indian banks, depending on the institution and degree of study.
Most education loan schemes come with flexible repayment options and allow the borrower to plan his/her finances accordingly. Education loans have a moratorium or holiday period, which is highly advantageous since it gives the borrower a time of about six months after the course is completed. Indian banks allow the education loan repayment to be started after this period or as soon as the borrower has found a job. Students can find education loans that cover 100% of their expenses. This includes the cost of boarding, student accommodation, tuition fees, travel and other related costs for the student.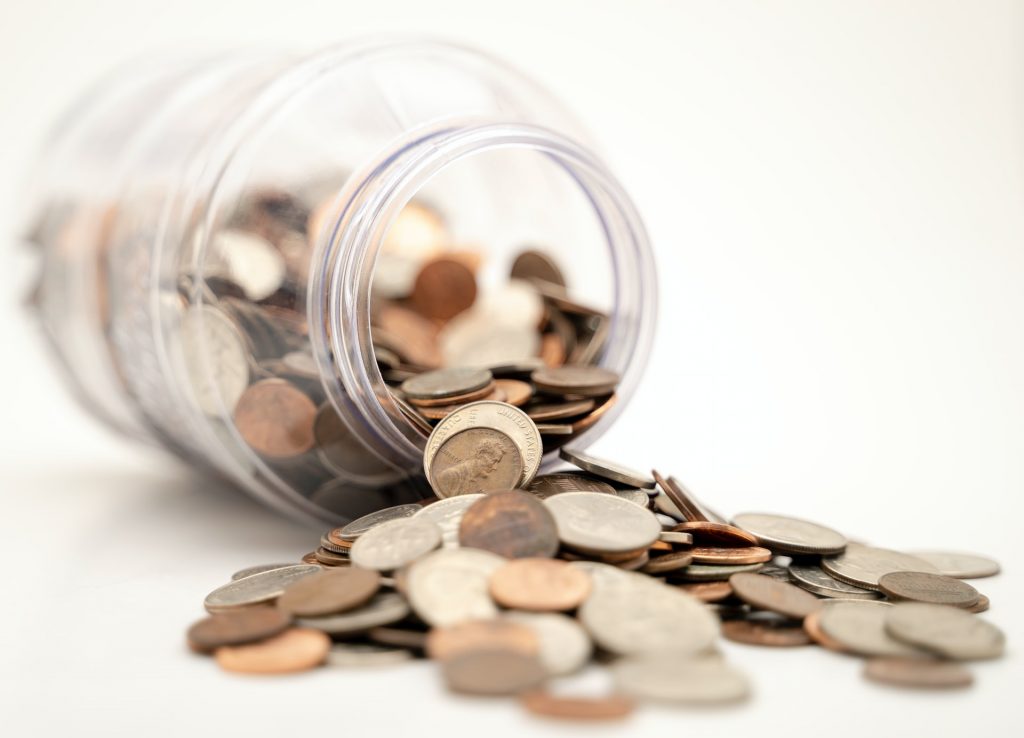 Before we answer the question – Which Bank Is The Best For Securing An Education Loan? Let's take a look at the salient features of education loans:
Anyone between the ages of 18 and 35 can apply for an education loan to study at any authorised university overseas.
Management courses, engineering courses, medical, graduate and postgraduate degrees, arts, architecture, pure science, hotel management, and other courses are all eligible for education loans.
Tuition, exam costs, lab and library fees, caution deposit, travel, books and equipment, projects, and study tours are all covered by an education loan.
For loans obtained for overseas education, borrowers must put in a margin of 5 % – 15%.
During the moratorium period, borrowers have to pay the interest, with the principal payment starting when the loan tenure begins.
Education loans can be repaid in monthly instalments through ECS or via post-dated cheques to the bank.
Generally, banks sanction education loans with tenure of up to seven years, inclusive of the moratorium period.
A co-applicant has to be selected for education loans taken for full-time courses. Co-applicants can include siblings, spouse, parents or other family members.
Generally, no security has to be submitted for education loans taken up to Rs. 4 lakhs. Third-party guarantee has to be furnished for loans between Rs. 4 lakhs and Rs. 7.5 lakhs and tangible collateral security is required for loans above Rs. 7.5 lakhs.
The Central Government has also introduced an interest rate subsidy scheme for repayments done during the moratorium period for the benefit of the weaker section of the society.
Let's outline your eligibility to secure education loans! Fill the form in this blog!
Top Banks For Securing An Education Loan
HDFC Credila
HDFC Credila is the country's first dedicated education loan provider. HDFC Credila has spent time and money over the years to establish suitable systems, procedures, and know-how in the education business, and it has a number of databases on the subject. HDFC Credila Financial Services provides education loans to study abroad aspirants from more than 1,000 universities across at least 35 countries.
HDFC Credila Education Loan Features –
| | | |
| --- | --- | --- |
| Sr No. | Features | HDFC Credila Education Loan Details |
| 1) | Education Loan Amount | Minimum Loan Amount – INR 1 LakhMaximum Loan Amount- INR 40 lakhs (without collateral)Exceptional cases – up to 1 Crore |
| 2) | Interest Rates | 11% to 12.5% |
| 3) | Margin Money | NIL; Finance up to 100% of the expenses |
| 4) | Processing Fee | 1 % to 1.25% of the loan amount |
| 5) | Loan Tenure | Up to 10 years |
| 6) | Prepayment Charges | NIL |
| 7) | Repayment Holiday | Interest to be paid during the moratorium period; EMI starts after the completion of course + 6 months |
| 8) | Countries Covered | More than 35 countries including the US, Canada, France, Ireland, Dubai, Germany, Australia, Singapore |
| 9) | Payments During Study Period | Yes, simple interest; For selected good profiles, partial interest repayment is available. |
| 10) | Processing Time | 3-4 working days after documentation |
Axis Bank
Axis Bank was founded in 1993 and operates as an Indian private sector bank that offers a wide range of financial services. An Axis Bank Education Loan can help you finance your international studies at extremely low interest rates. Students may now achieve all of their scholastic ambitions with education loans starting at Rs. 50,000 and low-interest rates. Axis Bank Education Loans promise easy documentation, rapid loan disbursement, tax benefits under section 80(E), lengthy payback terms, and more.
Features Of Axis Bank Education Loan –
| | | |
| --- | --- | --- |
| Sr No. | Features | Details |
| 1) | Loan Amount | Rs 50,000 – Rs.40 lakh (without collateral) |
| 2) | Axis Bank Education Loan Interest Rate | The exact rate depends on your profile but typically 11% -13% for loans without collateral given to Prime A and B programs. Higher for non-prime programs. Lower with collateral. |
| 3) | Processing Fee | For Loan up to 20 Lakhs, Rs. 15,000 (refundable) + GST.For Loan more than 20 lakhs, 0.75% of (Loan Amount – Rs. 20 lakhs) + GST (Non refundable).For Example, for a Rs. 21 Lakh loan: 0.75% of (Rs. 21 lakh – Rs. 20 lakh) = Rs. 750 +GST. |
| 4) | Loan Tenure | 20 years |
| 5) | Margin Money | No Margin up to Rs. 4 Lacs, 5% Margin above Rs. 4 Lacs for studies in India and 15% Margin above Rs.4 Lacs for abroad studies. |
| 6) | Moratorium Period | Course length + 12 Months. |
| 7) | Payments during the study period | Full Interest (SI) |
| 8) | Processing Time | 7 days. |
Bank of Baroda
The Bank of Baroda was founded in 1908 and is one of India's oldest banks. BOB provides a variety of local and international services to its retail and business customers. For many years, the Bank of Baroda's BOB Education Loan has helped thousands of students realise their aspirations of studying overseas. Female students receive a 0.5 percent interest rate reduction through the BOB Education Loan. Also, being a scheduled commercial bank, Bank of Baroda provides various interest subsidy schemes such as Central Scheme of Interest Subsidy (CSIS) for Economically Weaker sections, Dr Ambedkar Central Sector Scheme of Interest Subsidy for abroad studies for Other Backward Classes and Economically Backward classes & Padho Pardesh interest subsidy Scheme for minority communities.
Features Of Bank Of Baroda Education Loan –
| | | |
| --- | --- | --- |
| Sr No. | Features | Details |
| 1) | Maximum Loan Amount | Listed Universities: Rs.80 lakhUnlisted Universities: Rs.60 lakh |
| 2) | BOB Education Loan Rate of Interest | Listed Universities: 8.1% for boys, 7.6% for girls, Unlisted Universities: 8.85% for boys, 8.35% for girls. |
| 3) | Processing Fee | Rs.10,000 + GST (Rs.10,000 refundable); In case of Real Estate collateral, additional property valuation charge of Rs. 7,500. |
| 4) | Collateral/ Security | Loan amount must be <= 100% of collateral value. |
| 5) | Loan Tenure | Up to Rs.7.5 lakh: Moratorium period + 10 years. Above Rs.7.5 lakh: Moratorium period + 15 years. |
| 6) | Margin Money | Listed Universities: 0Unlisted Universities: Up to Rs.4 lakh – 0, Above Rs.4 lakh – 10% |
| 7) | Moratorium Period | 12 months after the completion of the course. |
| 8) | Prepayment Penalty | No |
| 9) | Institutions Covered | Click here |
ICICI Bank
ICICI Bank is a major Indian private sector bank that was founded in 1994. ICICI offers a wide range of credit products, as well as banking and financial services, to fulfil the demands of a wide range of customers. The bank is aware of students' professional aspirations, which is why it has designed its ICICI foreign education loan to ensure that each student succeeds on his or her route to the future. With a collateral-free loan of up to Rs.40 lakh, tax savings on interest paid u/S 80(E), customizable tenure and repayment choices, and competitive ICICI Bank education loan interest rates, students may fulfil their goal of obtaining a world-class education in top universities around the world.
Features Of ICICI Bank Education Loan –
| | | |
| --- | --- | --- |
| S.No. | Characteristics | ICICI Education Loan Requirements |
| 1) | Maximum Loan Amount | Rs.1 crore (With Collateral)Rs. 40 Lakhs (Without Collateral) |
| 2) | ICICI Bank Education Loan Interest Rate | Starting @ 11.5% p.a. (linked to their benchmark rate) |
| 3) | Loan Tenure | Loan Without Collateral: For UG – Moratorium period + 5 years. For PG – Moratorium period + 8 years. Loan With Collateral: For UG – Moratorium period + 7 years. For PG – Moratorium period + 10 years |
| 4) | Repayment Holiday | Course + 6 Months |
| 5) | Margin Money | Up to Rs.20 lakh: NILAbove Rs.20 lakh: 15% |
| 6) | Processing Fee | 1 % of Loan Amount + GST |
| 7) | Processing Time | 7 days |
| 8) | Payments during the Study Period | Repayment during the study period is mandatory, partial repayment options are available depending on the target course and institute. |
| 9) | Courses covered | Job oriented degree or postgraduate diploma/professional courses offered by reputed institutes at the Undergraduate and Postgraduate level |
How To Apply?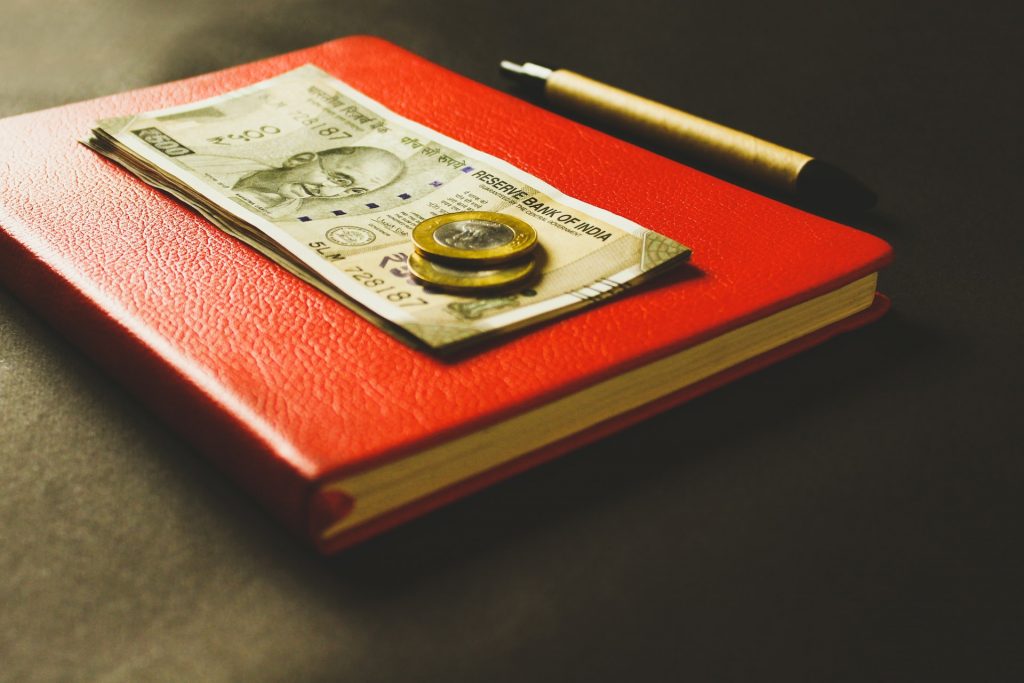 Going to multiple banks to get quotations for your education loans can be a hassle. UniCreds allows you to compare and apply to the best financial institutions that offer the best education loans for your higher education dreams. Here are some benefits of applying for an education loan through UniCreds –
In just a week, UniCreds will get your education loan approved.
Someone will visit your home to pick up documents for your education loans. To get your loan approved, you need not go to any branch.
Our services are completely free for applicants. We do not charge the applicants any processing fees or commissions at all.
Higher Chances of Approval
We approach bank officials immediately to find solutions in the event of any lost records or any roadblocks. This guarantees the quick resolution of problems and dramatically improves your approval chances.
So what are you waiting for? Click here to get one step closer to finding your ideal education loan solution!
We hope you enjoyed reading this blog on Which Bank Is The Best For Securing An Education Loan? Don't forget to read some of our other blogs like –