What is e-effro? Online e-ffro login is a medium to provide all the services which are provided by an e-ffro office remotely. No appointment or visit to the FRRO/FRO office is needed unless expressly demanded by the FRRO/FRO officers. It is a web-based service aimed at creating a single online portal for visa-related services for foreigners.
Its main aim is to have user-friendly environments for foreigners through faceless, cashless and paperless facilities. Using these services, by registering themselves, foreigners can generate their own USER-ID.
Foreigners can subsequently apply online for various visa and immigration-related services in India, viz., through registered user-id. Registration, visa extension, visa conversion, exit permission, etc. without any inconvenience and without coming to the e-ffro online portal to receive the service(s). The required document for immigration/visa, e.g. Registration Permit/Certificate (RP/RC), Visa Extension Certificate, etc. would be submitted to the address referred in the application by post. It will also be submitted on the registered email ID electronically to the foreigner. Foreigners will not be forced to attend the FRRO/FRO office for services grants on a mandatory basis. However, in such special situations, at the appointed date and time for the interview, the foreigner would be told to contact the FRRO/FRO.
What is e-ffro? The e-ffro portal will cover all visa and immigration-related services in India and will provide foreigners with the following main benefits:
1. Faceless- A physical visit is not needed.
2. Paperless- Email authentication, registration of valid certificates, submission of online applications and upload of records.
3. Cashless- Online transfer of fines through the gateway for bank transfers.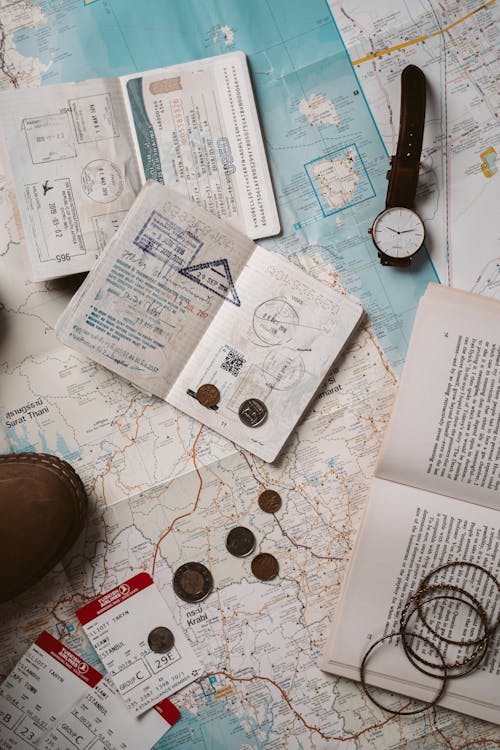 FRRO Vs What is e-FRRO?
While the FRRO/FRO had simplified the procedures over the years, it was still a strain, as the foreigners had to fly to the FRRO/FRO jurisdiction office and spend nearly a day and days in some places before the relevant process was finished. At times, whether they were required to receive extra paperwork or to change certain documents, foreigners had to undergo several visits.
As part of e-FRRO, via SMS/email notifications, foreigners can now be updated with the progress at any point. In addition, foreigners can log in and watch their applications' status online. In addition, the Residential Permit (RP)/Resident Certificate (RC) will also be made available online upon satisfactory completion of the process. The dispatch of hard copy RP/RC by post will follow this. Also, the passport does not require any endorsement.
How Can You Apply To The e-ffro Online Portal?
Create your login credentials, by registering online within the portal.
To obtain the One Time Password, a valid email ID and mobile number are required in India (OTP). For accessing OTP and other status updates/alerts at different stages of processing, foreigners should register with their own email ID and have a valid mobile number in India.
Upon effective development of a user-id/password, foreign nationals can submit an online application by selecting the appropriate service and uploading the necessary documents.
The application form should be filled out carefully and any mistakes should be avoided. In addition, appropriate documentation and photos in the prescribed format should be posted electronically. Unless the records and images are successfully posted electronically, the application will not be successfully submitted.
Visa officers can only scrutinise the applicant if the application was successfully submitted. Upon inspection, required guidelines with respect to the execution, i.e. Fee charge, selected/desired service correction, re-uploading of records, etc., will be transmitted to the foreigner via email/SMS notifications.
The foreigner will have to pay the necessary fee, if any, for the service. The fee must be paid electronically through the portal's Bank Transfer Gateway. Fee levels will be intimated by notifications from email/SMS.
The alien can monitor the status of the request through the portal. The Help Centre can be asked for some guidance.
Upon grant/rejection of service, the foreigner will be told of the same. His/her RC/RP etc will be sent via email, or by logging in, it can also be downloaded from our portal.
Documents Required
Uploading pictures and documents is mandatory.
Use the Online Application Submission option first, then upload the photo and document needed.
Photographs altered or updated by Photoshop or by some other smartphone app or device would be rejected.
It is important to upload only one copy of each form of text.
Documents scanned should be in PDF format.
There may be several PDFs for a single supporting text. Each PDF should have a maximum size of 1 MB.
The applications which are without photos and documents would be straightaway rejected.
Re-Printing is only possible for permanently saved applications.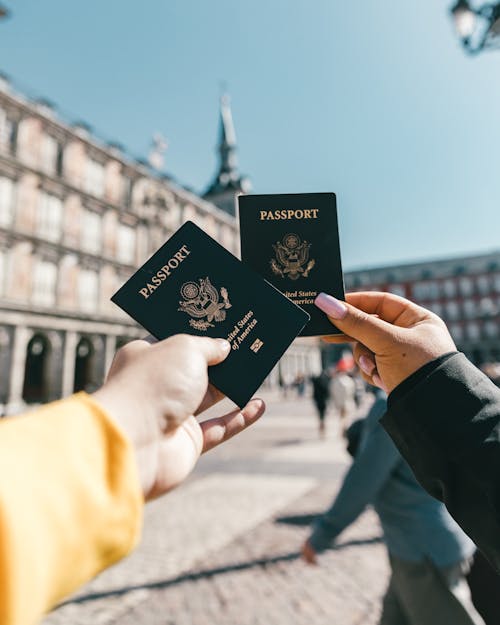 Requirements For Photo
Format – JPG
Scale-Up to 1 MB Limit
Complete profile, front view, eyes wide, middle head within the frame and complete head from the top of the hair to the bottom of the chin should be viewed.
A clear light coloured or white background should be the background
No facial or background shadows should be present
Bring the same picture and the application form with you at the time of visiting the office.
Upload a passport-size photo (3.5 x 3.5 cm or 3.5 x 4.5 cm)
Important Instruction
E-FFRO is now available to foreigners under the authority of all FRROs/FROs. e-FFRO is obligatory for FRROs/FROs to offer services.
In the event of a requirement/emergency will the facilities be granted at the FRRO/FRO office.
At the scheduled time/date, the foreigner is expected to appear for an interview if any, as intimated by FRRO via email/SMS notifications.
For email updates, foreigners can search their mailbox on a regular basis.
For any delay in fee payment/document upload/interview etc., a foreigner will be responsible for prosecution/fines as per Indian rules.
This service does not extend to diplomats/officials within the authority of the Ministry of External Affairs of the CPV Branch.
Foreigners are encouraged to share high-quality documentation and photos.
As essential communication is sent to your account, foreigners can use their own email ID to ensure data protection and data protection.
Services given by e-ffro login may be cancelled at any time by the Civil Authority, upon field inquiries and verification. The cancellation would be properly intimated to the foreigner and the appropriate action would be taken against the foreigner, according to Indian Rules.
At least 2 weeks in advance, foreigners are urged to apply.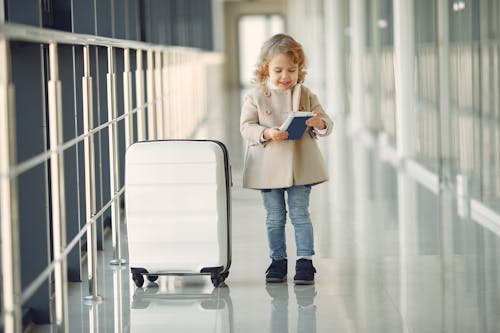 Services From e-ffro Online Portal
Registration of foreigners is a legal obligation as per the regulations of the Government of India.
All foreign nationals (including foreigners of Indian origin) entering India on a long-term visa (more than 180 days) are required to register with the Registry Officer within 14 days of their arrival in India, except there are a few exceptions.
Failure to register means an unlawful stay which leads to imprisonment or expulsion from the country.
For India, petitions affiliated with the International Regional Registry Office (FRRO) include:
Enrollment, Extensions
Change of Address
Permit to leave
Fresh endorsement for passports
Shift in Place
India's Overseas Resident (OCI)
How is Payment Done?
The foreigner will be entitled to deposit the appropriate fee online, if any, for the service following the satisfactory posting of requests and records. The fee must be paid electronically through the portal's Bank Transfer Gateway. Fee levels will be intimated by notifications from email/SMS.
How Do I Review the Status of My FRRO Application?
Foreigners can check the status of the application through the portal. FRRO Assistance Centers could be contacted for some guidance. Upon grant/rejection of service, the foreigner will be told of the same. His/her RC/RP etc will be sent via email, or by logging in, it can also be accessed from the portal.
How Long is the Enrollment Time for FRRO?
Within 14 days of your arrival in the region, you must register with the FRRO. If you are unable to comply with this law, your registration will be listed as late and you will have to pay extra fees. The FRRO's primary function is to control and register the residency and tenure of foreigners in India.
How To Get an RC/RP?
The RC/RP, Exit Permission, etc. would be sent by post to the "Address in India" as per online application form.
Do I Need to Get My Passport Approved?
There will be no endorsement provision for a passport. In the event that there is any other need, the FRRO/FRO concerned will encourage you to contact their office.
In an Emergency/Exigency Case, What to Do?
The foreigner might approach the Civil Authority in question, i.e. FRRO/FRO office immediately in the event of an emergency/requirement. Once the situation is met, facilities can also be given directly at the stage of the FRRO/FRO. Make sure that the distribution of facilities is electronic and not manual. In the case of manual services, you can face obstacles at the Immigration Checkpoints.
We hope you enjoyed reading this blog. If you're someone who wants to share your valuable experiences through a blog, we're more than happy to collaborate. Write to us at contact@unicreds.com to know more about our guest-post submission process.
Looking for student Education Loans?