Many Indian students have Ireland on their list of top countries to study. Having ancient universities, rich cultural heritage and a well-earned prestige as a friendly and accepting country, it is no wonder that a master's degree in Ireland is an appealing choice for international students. A large number of them finance their higher education by obtaining an education loan from Ireland. Ireland's higher education structure is wider in reach and includes the educational industry, the technology sector, colleges of education and individual, autonomous colleges. The organisations that come under the first three groups are self-governing and self-governing, but substantially state-funded. Education has been a crucial element in rendering Ireland one of the fastest developing economies in the world over the last decade. Here is all a detailed guide about the educational loan options for MS in Ireland.
MS Education Loan For Study In Ireland: Post Graduation Options In Ireland
Despite its limited scale, the depth and experience of the Irish higher education framework allow it an outstanding choice for postgraduate studies in all subjects.
Here are some of the most valid factors for pursuing a Master's degree in Ireland:
International view – The existence of some 20,000 international students offers Irish colleges a cosmopolitan environment.
Academic History – Ireland is host to Trinity College Dublin, one of Britain's most prominent 'Ancient Colleges.'
Job openings – There are generous conditions for students who wish to work part-time in Ireland, as well as for others who want to work post-graduate after completing their Master's degree.
Study In Ireland Education Loan For MS: Master's Fees In Ireland
Postgraduate tuition in most Irish universities is determined on the basis of student nationality.
EU and EEA students should estimate the expense of a full-time year of research to range between €4,000 and €9,000. Fees for more expensive programmes in subjects such as industry or pharmacy would be equivalent to €20,000 – €30,000.
Students from outside the EU and the EEA should prepare to pay at least €9,000 a year, with certain courses paying up to €30,000 a year. Again, industry and medical topics are expected to be at the more costly end of this spectrum.
Educational Loan Options for MS in Ireland: Forms of Loans
Both government banks, as well as NBFCs, provide education loans to Ireland. There are two main forms of education loans. Education loans are characterised by the provision of collateral security. The two types of student loans are secured education loans and unsecured education loans.
Educational Loan Options for MS in Ireland: Secured Educational Loans
Secured loans or collateral education loans enable borrowers to have some sort of collateral protection against their foreign education loans. Government banks are the main providers of secured loans. Those who wish to study with an education loan for Masters in Ireland can pledge either of the following three forms of assets as collateral.
Immovable property: All government banks consider immovable property such as a residential apartment, an individual home, a non-agricultural land/empty land with specified boundaries as collateral protection against a foreign education loan.
Liquid security: Liquid assets such as FDs (preferably opened with), Government Bonds, a life insurance policy with a defined expiration date by government-approved national insurance companies, etc. are often recognised as tangible collateral against an international education loan.
Third-party collateral: Government banks often consider third-party properties (someone other than the co-applicant) as protection against educational loans. As collateral belonging to uncle/aunt/other relatives/family members, it is also permissible.
Maximum secured loan obtainable for Ireland: The maximum secured loan amount that can be obtained from government banks depends on the financial necessity. Candidates can avail themselves of secured education loans of up to Rs.1.5 Cr. Much depends on the loan terms and conditions of the lending bank. Much depends on the loan terms and conditions of the lending bank.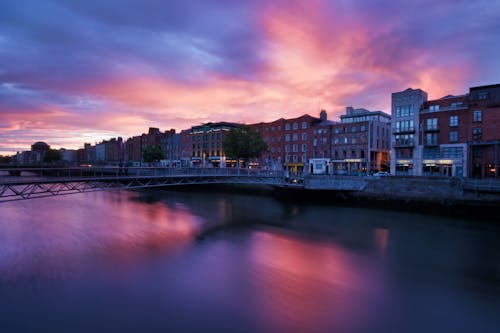 Educational Loan Options for MS in Ireland: Unsecured Educational Loans
As the name implies, unsecured student loans are borrowed without any sort of protection against educational loans. Government banks lend to Rs.7.5 Lakhs as education loans with no protection whatsoever. NBFCs (Non-Banking Financing Companies) are the main unsecured lenders. Many pursuing an education loan for Ireland will take advantage of all forms of bank loans for MS education In Ireland.
Maximum unsecured education loan for MS in Ireland: NBFCs give Rs. 15 Lakhs to Rs. 20 Lakhs to anyone wishing to prepare for higher education in Ireland through an education loan. Even though the method of borrowing an education loan without collateral may sound straightforward and hassle-free, it is still important to take care of the NBFC's education loan policy before you plan to continue with the whole process.
Government banks, on the other hand, can pursue a long education loan procedure, but their repayment policies are student-friendly and flexible. This makes public banks the best way to repay your college loan. The government banks' education loan mechanism takes time because of the red-tapism and incompetence of the many officials involved in the process.
When are students going to need their educational loan in Ireland?
Time is of the essence when it comes to the education loan process. If you are conscious of the precise timetable of the whole admission procedure, you will keep ahead in the college loan process. This will help you decide precisely where you'll be requiring the capital
When to apply for an education loan from Ireland?
The correct period to apply for an education loan to MS in Ireland must be at least 1.5 months previous to the deadline for financing. This timeframe has been determined by taking into account the approximate settlement period of the lending banks. The precise timeline breakdown is as follows:
General processing period taken by public banks for educational loans 18-20 days.
General processing period taken by NBFCs 8-10 days.
Phase of the Visa: 2-3 weeks.
One should assume that the educational loan would be sanctioned for the duration described above only if there are no irregularities in the profile and all the requirements of the loan profile follow the criteria established by the lending organisations. If the lender detects some difference from the normal loan profile, you may anticipate more delays. The education loan for Ireland must be disbursed prior to the visa phase.