A new academic year commences, with regular lectures and classes. It's that time of year when you set resolutions and construct to-do lists to ensure you're on the right track. Getting caught up on coursework, delivering seminars, working on group and individual projects, and, last but not least, prepping for assessments are all on the agenda. With Christmas and New Year's marking their strong presence, you know there's a myriad of things to do, and your time management skills are brought into question. This is where this article on creating a unique study planner will come to your rescue! Read along to know how well you can manage your time, fulfill your academic goals, whilst having plenty of leisure time to plan your Christmas decoration on a budget, that too!
Why Do You Need A Study Planner?
A study plan can help you manage your college education while also holding you responsible for your personal learning results. Time management may be complicated. Aside from your academics, you're probably involved in extracurricular activities, jobs, and community engagements. Preparing a study plan enables you to understand how you spend your time and ensures that you are allocating adequate time outside of class to complete homework & assignments, prepare for tests, and revise and absorb the knowledge you are gaining.
Steps To Create The Best University Study Planner
It is crucial to acknowledge that there is no "correct" approach to creating a study planner. Your study plan will be tailored to your unique requirements, subjects, and study habits. We have a few guidelines that we think will be useful for you to understand how to get started.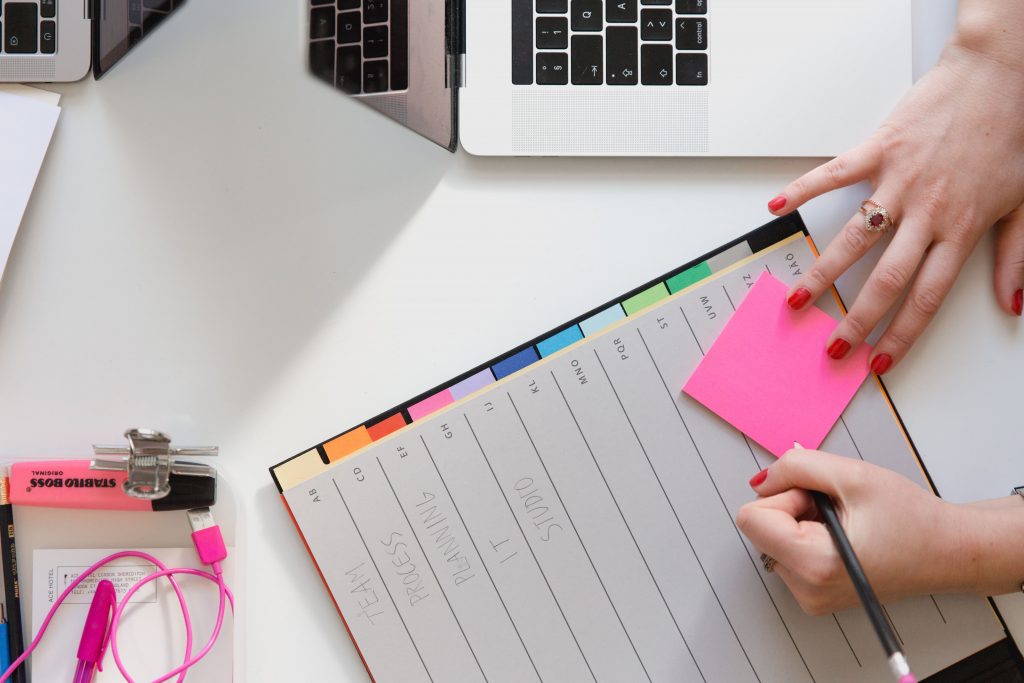 Know About Education Loans for Germany
#Understand Your Study Patterns & Habits
When making your study planner timetable, consider what works and what doesn't for you. Are you able to study for lengthy periods of time once or twice a week, or is it more productive to study for thirty minutes every night? Keep note of and record the time of day when you are most productive. Do you remember more information if you examine a topic right after class, or would you need a breather first?
#Cross Check Your Current Schedule
Block out all of your ongoing commitments, including school, job, and extracurricular events, on a digital or paper calendar. This will indicate to you how much of your time is already occupied and how much time you have left to study. If your schedule doesn't allow you much study time, consider what you can cut down on or how you can restructure your calendar to allow for extra study time. Prioritizing your tasks based on time consumption, urgency, and relevancy helps you sort your schedule in an orderly manner.
#3 Allot Time Slots For Each Class
For many years, it was believed that a student should study 2 hours with every one hour of classroom time, which means that if you're taking a regular 15-credit semester, you'll spend 30 hours a week studying beyond the class. Planning well in advance helps you trace how to earn college credits easily!
Right at the starting of your classes, you will have received a syllabus from your professors, consisting of the dates & timelines of your classes, assignments & examinations. Because some classes are more elaborate and time-consuming than others, you may use these as a reference for figuring how much time to plan aside for each one. It will also assist you in planning your study sessions so that you have adequate time to finish all of your tasks and prepare for tests.
#4 Create A Study Schedule
Once you've allotted time slots for each class, you're well aware of how much time of your day will be occupied, and how much time you have remaining. You can then use the remaining time to schedule your study sessions. Make sure you add sufficient study time to your study planner and treat it just like any other important commitment on your calendar.
It depends on your creativity if you'd want to allocate a subject to a day or you have other plans in mind. Regardless, make sure you get enough time to get a hold of every subject. If you think that your schedule is too busy, always remember that prioritizing your tasks comes to the rescue.
Know More About Prodigy Finance Education Loan
#5 Stick To Your Planner
You may have made the best study planner for all we know! But there's no point in having one when there's no consistency. Ensuring you stick to it all the time and not just when exams are nearing will be of great use. If you think that college premises or the campus could be a distraction, you could find a quieter place. You can even find ways to learn better using the online space.
Conclusion:
If creating a study planner may seem cumbersome, you can always consider other ways to keep your studies on track. There are calendar apps that could help you set reminders on time which can record when you start and end your sessions. Afterall, where there is a will, there is a way!
FAQs
1. How many hours should one study in a day?
According to experts, a candidate should dedicate at least 6 to 8 hours every day to their study if they want to pass the exam with excellent grades. Applicants can modify the number of hours to suit their needs and convenience. They must, however, commit themselves to their studies.
2. Is a notebook or planner the better option?
A planner is the perfect option if you want to plan on a daily or weekly basis. There are several study planners that span a wide range of planning techniques for both forms of planning. A notebook, on the other hand, is your best alternative if you just plan on a monthly basis.
3. Are planners actually helpful?
You may use a planner to organise each event, appointment, errand, and chore so you know what to anticipate and don't run out of time. Planners can help you set explicit due dates and deadlines for everything to help you remain on track and give yourself and your family more time.
4. Is it advisable to use a daily planner?
Effective scheduling is an essential component of time management. You get the greatest outcomes when you prioritise and plan your tasks before beginning to work on them. Using a daily planner to establish specific times for workplace chores, personal errands, appointments, and other events ensures that you are well prepared for these occasions.
Thank you for reading this blog on Creating A Study Planner For Students. If you'd like to read more, check out these blogs that might be of interest to you: