A passport is a magical ticket that opens the doors to new adventures and discoveries. It's your green card to travel to exotic locations and immerse yourself in new cultures. It is also proof of your citizenship, identity, and place in the world. However, before you embark on your journey, you must collect all of the necessary documents and requirements to apply for one. In this blog, we will detail the importance & requirements for a passport, and how to apply for one.
What Is The Significance Of Possessing A Passport?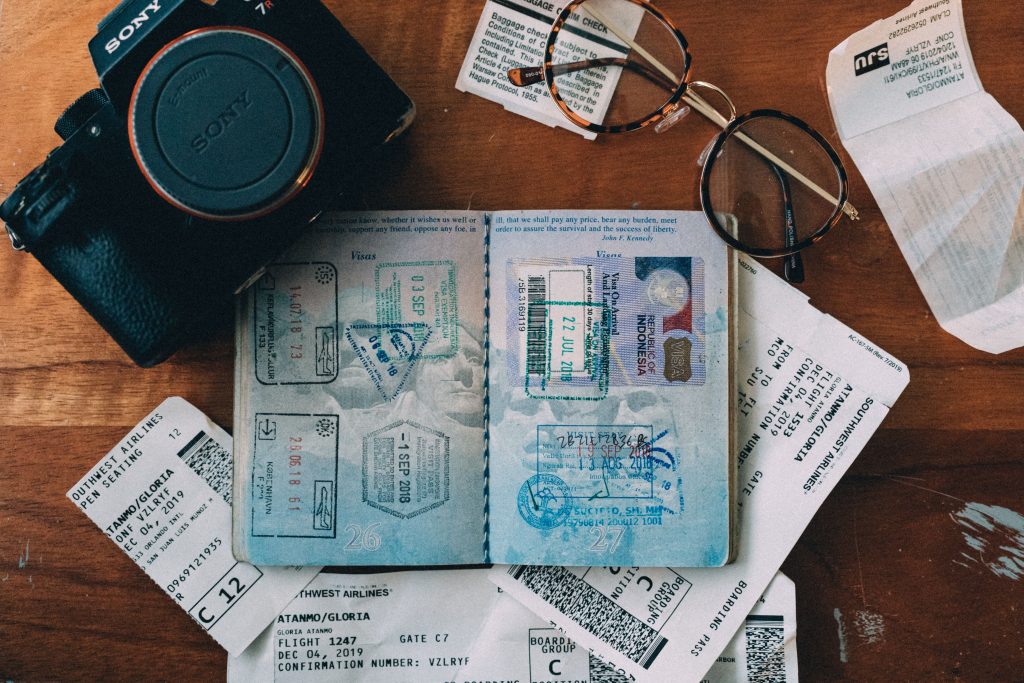 While a passport is required for a variety of reasons, the following are a few of the most important ones:
It's Your Travel Buddy
A passport represents your wanderlust. Consider it the key to a magical wardrobe, as in "The Chronicles of Narnia," that leads to a whole new world. It's your ticket to Europe's captivating landscapes, Asia's lively cities, and the Caribbean's tropical haven. Without it, you would miss out on all of the world's wonders. It's more than just a government document; it could become a visual journal of your voyage.
Legal Proof Of ID
For international travel, the only acceptable form of proof of identity is a passport. It is virtually impossible to travel to another country by plane or ship if you do not have your passport with you. This legal document is nothing more than a passport to adulthood, clearly demonstrating that you are a responsible, legal citizen with all the rights and privileges that entails. It is proof of your existence and proof that you are a global citizen. In fact, your passport will be the most important document whether you're opening a bank account, renting an apartment, or applying for a job.
A Ticket To Studying Abroad
Another advantage of having a passport is the opportunity to study abroad.It is important to note that studying abroad not only strengthens and evolves character, but it also provides individuals with an extensive network for all future opportunities. And a passport gets you there seamlessly. But that's not all. Some students may wish to pursue international internships or co-op opportunities, and a passport is considered necessary for both work and travel in foreign countries. Furthermore, having a passport is extremely useful if you are attending international conferences, seminars, or workshops.
What Are The Documents Required For a Passport?
The documents needed for a passport vary depending on the type of passport and the country issuing it, but typically include:
A completed passport application form online registration: This form must be filled out and signed by the applicant
Proof of citizenship: This can be a birth certificate, naturalisation certificate, or Consular Report of Birth Abroad
Proof of identity: This can be a driver's licence, voter's ID, or rent agreement. If the applicant does not have any of these, they will need to provide two forms of identification
A recent passport photo: This photo must be 2×2 inches, taken within the last six months, and show a clear, front-facing image of the applicant's face
Payment of fees: The fees for a passport vary depending on the type of passport and how quickly it is needed
Additional documents may be required if the applicant has changed their name, if they are under 16, or if they are renewing their passport
It's important to check with the relevant authorities or the embassy for the specific documents required for your country or region
While there are many requirements for passport application, it is important to check with the relevant authorities or the embassy for the specific documents required for your country or region.
How Do You Apply For A Passport?
To be honest, applying for a passport can be a tedious task, but equally important. The steps involved in applying for a passport vary depending on the nation or region, but they typically go as follows:
Gather all necessary documents and requirements for an international passport, including proof of citizenship, proof of identity, and a recent passport photo.
Fill out the passport application form. This can typically be done online or in person.
Submit the application form, along with all necessary documents and the required fee.
Attend an appointment if required, where the application will be reviewed, and the biometric information will be collected.
Wait for processing, which can take several weeks, or expedite service for an additional fee if you need the passport sooner.
Once the passport is ready, it will be delivered to the applicant, either by mail or in person.
To avoid any delays, it's also advised to apply for a passport well in advance of your intended departure date.
Conclusion:
There's no denying that there are many requirements for a passport, the entire process may take longer than you anticipate and may even test your patience. However, keep in mind that having a passport is like having a map that leads you to the hidden treasures of education in different parts of the world; you can use it to discover new cultures and languages, and make friends from diverse backgrounds. It's your ticket to an academic adventure where the possibilities are limitless. So, seize the opportunity, grab your passport, and embark on your academic adventure. It's your passport to the world of international education, and the world awaits. But first, make sure you meet all of the requirements for a passport.
FAQs About Requirements For A Passport:
Do I need a passport to fly domestically?
No. For domestic flights, you generally don't require a passport because other forms of official photo identification are acceptable
Can I use my passport as identification?
Yes. Outside of the airport, you can use your passport as identification. It contains personal information such as your name, photograph, and date of birth, and is issued by your country's government.
Are passports important for children as well?
Yes, infants and children too need passports. Many countries require that all travellers, including children, have a valid passport in order to enter or exit the country.
Do I need to renew my passport if my name changes?
Yes. You should apply for a new passport if your given name or last name has been changed formally. Your travel documentation must always accurately reflect your identity.
Thank you for reading this blog on 'Requirements For A Passport: A Complete Guide'. If you'd like to read more blogs, here are some recommendations that may be of interest to you –
How To Build And Improve Credit Score?
Looking for student Education Loans?