Canadian Permanent Residents Guide
Canada PR applicants eligibility
Canada offers many immigration programmes within its broad categories (economic, family class, refugee & humanitarian). Some programmes are points-based, while some are not. Some programmes operate on a first-come, first-served basis, while some do not. Some programmes require a sponsor, while some do not. And some programmes remain open on an ongoing basis, while some do not. Make sure you know the best pathway for you before diving in.
Get advice and representation from an expert
The steps mentioned above can be daunting, there is no doubt, and it is important to note that it is possible to complete the permanent residency in Canada application alone. However, help is always available. There are experienced Regulated Canadian Immigration Consultants (RCICs) who can answer your questions, explain the process in detail, and, if you choose, provide representation on your behalf to the Canadian immigration authorities.
Gather documents in advance, even if you haven't been asked to submit them yet
In the course of your permanent residency in Canada application, IRCC (Immigration, Refugees and Citizenship Canada) will ask you to provide certain documents. Some documents may take many months to obtain. Consequently, if you wait until you are formally asked, it may delay matters unnecessarily.
One example is police background checks. Some countries' law enforcement agencies typically issue these background checks within weeks, or even days, with little or no fuss. On the other hand, some countries are quite slow at completing these background checks, and it may take some time, perhaps months, for the documents to be issued. Depending on your situation, you might also think about work reference letters, civil status documents, and other documents that may take a while to gather, and get things moving before being asked.
Double-check, triple-check!
Some permanent residency applications are delayed or rejected not because the applicant was ineligible, but because the applicant did not read the instructions, confirm an assumption, or address a concern. This risk can be mitigated if you read over the material, check (and check, and check again) the document checklist, and have your concerns addressed by someone who can provide answers.
Follow your checklist
There is no single checklist for immigration to Canada. During the course of your Canada PR application, IRCC will provide a specific checklist based on your specific circumstances and the immigration programme you are applying to. This checklist has been generated based on your unique circumstances, and it's important that you follow every item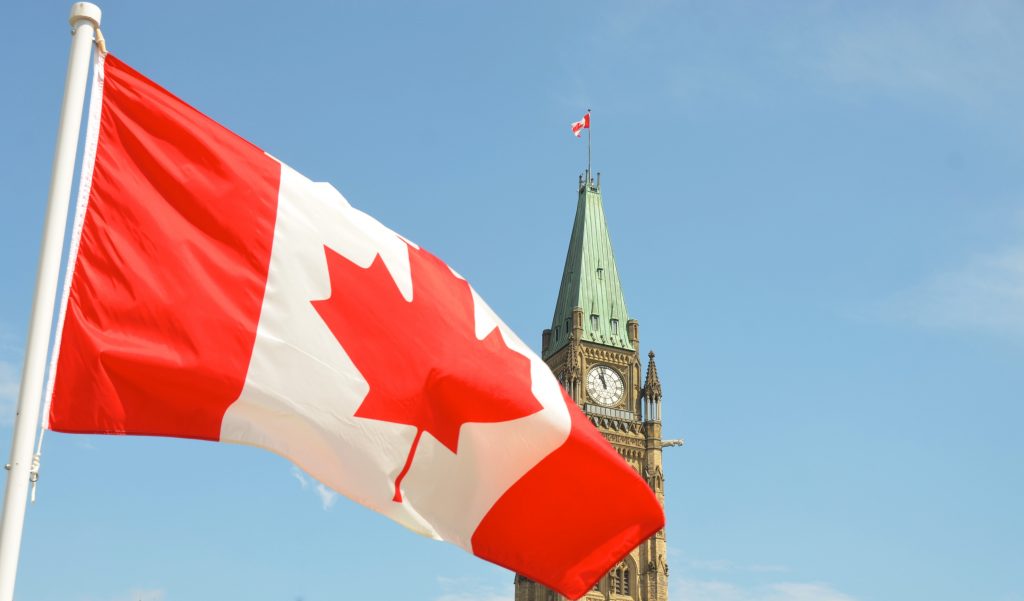 Now's the right time to secure a safe education loan! Fill the form in this blog TODAY!
How to Get a Canada PR Visa?
Canada PR visa is a popular choice for those looking to migrate to Canada. And why not? Study pathways to Canadian permanent residency could be very beneficial.The immigrant-friendly policies of Canada and the government's encouragement of migrants to come and settle here have motivated many to try and migrate here. Apart from this, settling down in Canada holds the promise of a comfortable lifestyle and the right living conditions. There are numerous job opportunities along the paths to permanent residency in Canada. The validity of a permanent residency in Canada is five years which can later be renewed.
Also Read: How To Find A Job In Canada: All You Need To Know
The PR visa does not make you a citizen of Canada, you are still a citizen of your native country. As a Canada permanent residency for Students Visa holder, you can enjoy the following benefits:
Can apply for Canadian citizenship in the future
Can live, work and study anywhere in Canada
Eligible for healthcare and other social benefits enjoyed by Canadian citizens
Protection under Canadian law
You will have to exclusively apply for the permanent residency in Canada visa if you are a student or a worker from a foreign country, it does not automatically make you a permanent resident of the country.
How does one obtain a Permanent Resident (PR) visa?
To get a PR visa processed as a student in Canada, you will have to go through an application process. The applications go through elaborate scrutiny. The eligibility for a Canada PR visa is through a points-based system. The applicants are assessed on various points such as age, language, education and work experience.
Canada offers different immigration programmes through which you can apply for permanent residency status. Among these the most popular are:
Express Entry Programme
Business Immigration Programme
Family Class Immigration
Experience Class Immigration
How to use the Express Entry system for a PR visa?
A candidate applying for the permanent residency in Canada visa through the Express Entry programme will have to go through a points-based selection system. The Express Entry System basically consists of three sub-categories:
Federal Skilled Workers Programme (FSWP)
Federal Skilled Trades Programme (FSTP)
Canadian Experience Class (CEC)
PS: If there's anything more you'd like us to know about. Add it to the comments section!
Thank you for reading this blog on 'Guide To: A Permanent Residency In Canada' If you'd like to read more, here are some blogs that might be of interest to you:
Looking for student Education Loans?