Remember when your parents sat down sorting stacks of bills, papers, and checkbooks? Paper envelopes were snagged open and receipts were saved. Finances were full-scale research projects back then and sometimes it was difficult to know where you really stood. Well, not anymore. Today, there is an app for everything. Similarly, there are mobile debt apps! Technology has made it easier to track your money and stay on budget with these apps. You can automate your payments with just one click! It's easy to set and track financial goals. You should never miss a bill payment. Making on-time payments is one of the smartest ways to use your debt to your advantage. And, it's possible to know your actual net worth by the month, by the week, by the day, or even by the second. You can take control of your debt with these apps.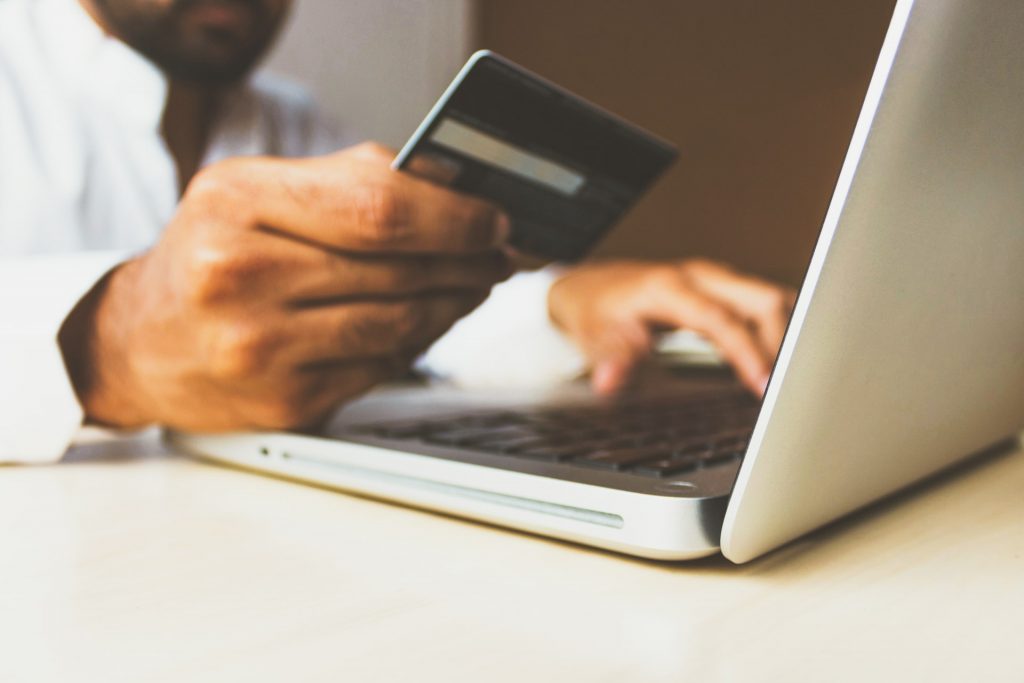 Here Are Some Best Debt Management Apps
Mint App
Available On: iOS, Android, Web
Being speedy and reliable, Mint offers detailed and in-depth views of personal-finance situations which is available in all mobile debt apps. It has a useful, clean design. You can sign up through the mobile app or the website (mint.com).
Mint explores your spending habits, income, and other financial transactions through customizable alerts. If you tap on the plus sign and choose "Create Budget,'' you are taken to a page with a list of spending on groceries, entertainment, etc. It suggests a monthly spending limit based on your history, while also tracking your money through a few months of previous data. There's a look at your monthly budget through a simple line graph, so there is a short-term and long-term perspective.
This app is more about spending and a broad view of your financial status. Mint can calculate your net worth, but also offer a detailed overview of your spending habits. These mobile debt apps are very beneficial. If you're looking to set financial goals such as escaping credit-card debt or purchasing a home, it will send push notifications for bills. If you're close to the budget limit in your given categories, you will get a warning. eg: "Too many lattes this week?" These debt payoff apps send you notifications just like that to help you save money and pay your debts.
Because of Mint's all-knowing, all-seeing approach to your financial accounts, it knows precisely how much interest you're earning. Also,  how much interest you're paying for your mortgage, loans, credit cards and savings accounts. Along with ATM fees, and annual service charges.
Providing access to your online banking and credit card accounts on these mobile debt apps can be scary. Mint only gets access to that information. Mint doesn't have the ability to move money, so if a hacker broke through, they wouldn't have access to your cash. You can add a passcode to the app, a four-digit PIN, but it locks you out of Mint when navigating away from the app, so you won't accidentally leave the app open for someone else to use. Combined with your iPhone passcode, that should be added security.
Looking for student loans? All you have to do is fill the form on this page!
Pocket Guard
Available On: iOS, Android
After accounting for the basics like bills, debt, and long-term financial goals, the app budgets how much spendable money you have. PocketGuard offers tools that clarify your income and expenses, allowing you to control your budget and grow your savings account. It lets you link all your accounts in one place for a complete view of your balances and net worth. You will have to create a personal profile and create an account. After that PocketGuard can send you offers for lower rates on financial services. Based on your past transactions the app will modify products according to your interest.
These days, many transactions are handled digitally by us. Hence, it can be tough to tell how much money you really have available to spend. This confusion can lead to bankruptcy or late fees and inhibits us from enhancing our finances to our advantage. PocketGuard helps you stay aware of your current and future financial view. It even displays graphs that make it easy to separate the categories where you overspend. You can also customize the categories or personalize them with hashtags. It is an easy way to keep track of your spending habits. These mobile debt apps usually also include a premium version if you want in-depth information.
Your data is secured with 256-bit SSL encryption which is the same level of security as major banks. The PocketGuard app uses PIN code and biometrics, as an additional security layer, in case your phone is ever lost or stolen.
Personal Capital
Available On: iOS, Android, Web
This is one of the must-have mobile apps for Managing Your Credit Personal Capital is a comprehensive app that lets you do everything from tracking expenses to reviewing your investment portfolio. Like many of the apps on this list, Personal Capital lets you link your accounts in one place for easy management and viewing. You can use it to estimate your net worth which will give you a good idea of where you stand financially. Allowing you to manage a detailed goal for where you'd like your finances to be in the future. Instead of hiring a financial advisor, the app offers advice with a personalized financial plan.
Personal Capital stands out for offering high-quality mobile apps when compared to other apps. It also offers to overview your accounts and reveal hidden fees that could be obstructing your portfolio from maximizing its earning potential.
Anybody can sign up for free and use Personal Capital's money planning tools. However, in order to qualify for its advising services, you will need to open an account of at least $100,000.
Your data is encrypted with military-level encryption algorithms, 256-bit AES, to be specific. Your data is protected by firewalls that operate under strict financial and international security standards, including payment card industry compliance (PCI DSS Level 1) and ISO 27001 certification, placing information security under clear management control.
These mobile debt apps can be very essential if you are a student who wants to keep track of how much you can spend and how much you are saving.
Thank you for reading this blog on 'Free Mobile Debt Apps To Save Money!' If you'd like to read more, here are some blogs that might be of interest to you: