Canada is a nation positioned well above the United States on the North American continent. It is recognized as a highly industrialized economy. In the last few years, the desire for individuals to fly to Canada has been gradually growing. But most citizens question is "How to apply for a Canadian Visa?"
What Is A Canadian Visa?
A visa from Canada is a stamp on your passport that enables you to enter Canada.
It is a permit allowing you to fly to the nation and be able to stay temporarily or permanently legally. Having a visa to Canada indicates that the Canadian Consulate or Embassy has determined you are qualified. However, it is up to the officers at the border to determine if you are fit to join, until you are at the Canadian border and customs.
How To Apply For A Canadian Visa?
The visa application procedure for Canada relies largely on the type of visa you need to apply for. You need to go through these basic measures to apply for a visa to Canada:
Find out whether you're qualifying for a visa for Canada.
Create your account online.
Compile the document file.
Pay the fees.
Wait for your Canadian visa to be approved.
Submit your passport and your payments for processing.
Find out if you are qualifying for a visa to Canada
The Canadian government has made it very simple to figure out how to obtain or how to apply for a Canadian visa. Through asking applicants to fill out an online application, they have established multiple measures that determine the eligibility of applicants. You will be required to answer several questions. These questions are based on the sort of visa you seek. The system will then let you know whether or not you should apply. In order, to meet all the criteria, it will also give you the necessary directions and actions you must follow.
You can see various details and different options on the website that you may pick. However, you have to go to the Immigration category.
You can find more detail there when you click on the tab that suits the justification that you want to enter Canada and the visa you want to apply for. Then you will find the questionnaire where some queries will have to be addressed. They span from your personal details to explanations why you want to explore Canada and past travel experience. The device will show you the answers at the conclusion of the questionnaire.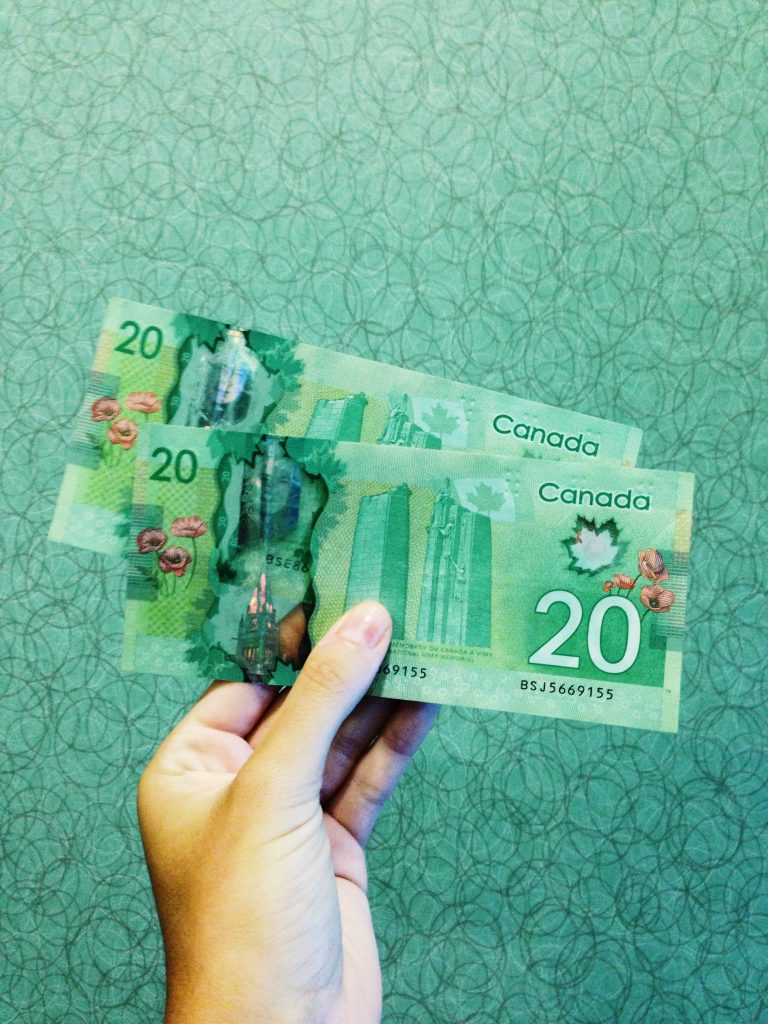 For a hassle-free education loan experience, fill out the form in this blog!
Receiving the results
You will be able to see three different types of results which say one of the following:
You are eligible for the visa you have chosen.
You are eligible for a different type of visa that the system will match you with.
You are not eligible for the visa.
If you are applying for a Canadian visa that you have chosen or for any form of visa. The system will then ask you to submit your contact details and give you a set of documents. There will be a summary of the visa in the documents, as well as guidance about how to apply. Furthermore, they will give a reference code to you.
One of the most valuable details on that collection of documents is the reference code. You have to use it to launch the application. You would be unable to submit without a reference code. The reference code informs the machine the details you provided it during your questionnaire. The sort of visa you are applying for would be available.
You must save the email and those documents because of this. You can either write the reference code in numerous forms, such as submit it to yourself, write it down on your screen, or write it down on a sheet of paper, so you can't lose it. If you do, you may have to start all over again with the questionnaire process.
How To Get A Canadian Visa?
It will show you whether you need to apply for a Canada visa online or in person. This is a part of the directions sent to you via email. Many persons would have to apply online because the Canadian government is digitising the records. You must build an account to do that.
To build an account for the application, there are two ways:
The Canadian government has collaborated with several banks. So, you can use the online banking login or by creating a Government of Canada login (GCKey).
You should choose whichever fits you best. Since you would have to use your banking information to pay the visa fees either way.
Compile the document file to apply for a Canadian visa
You can begin your Canada visa application once you login to your account. To start applying for the visa you have been declared qualifying for, use your reference code. The device can display you a list of documentation when you apply for a Canadian visa application, after you enter the reference code.
Pay the fees
After the system has checked that all the correct paperwork has been sent by you, it will take you to the payment tab. Depending on the sort of visa you are seeking, you may have to pay the Canada visa fees. When that is completed, your application will be submitted. It will take you about 5 working days to see the application on your record. Then you will only have to take some documents to the Canadian Embassy in your home country to submit in person.
Wait for processing of your Canadian Visa
Depending on the form of visa, the Canadian Embassy can then process the visa application for Canada for two or more weeks. They might even ask for more documents, or for you to apply your biometrics and have an interview.
If they ask for your biometrics and an interview, even if you have applied online, this means you would have to visit the Embassy in person. You're going to have an appointment to make, or the Embassy is going to make one for you. You may have to submit your fingerprints and photos at your meeting, as well as address a Canadian Embassy official's questions.
If you are fit to get a Canadian visa or not, the official may decide. Immediately after your appointment or they will let you know of their decision with a message later.
Both updates from the Embassy about your visa will be updated to your website. So you have to review it continuously, even though you haven't had to apply biometrics or go through an interview.
Submit your passport and processing fees
The next move is to submit your passport to the Canadian Embassy. If you get notice that your Canada visa application has been successful. This can be done by mailing it, along with processing fees, to the Embassy's email in your country. The application costs vary from $20 to $50, which you must pay by cheque or money order. Applying for a Canadian visa depends on the form of visa you are applying to. You must also pay for a return envelope for your passport.
Officials of the Embassy can collect your passport and payments, seal your passport with a visa, and send it back to you. If you are informed directly after the visa interview regarding their verdict, you will have to pay the application costs there and immediately receive the passport.
Successful Canadian Visa Application
You will fly to Canada once you have your visa. You'll be asked to show your passport and documentation at the point of entry. They will be reviewed by the officials and might ask a few questions as to why you are heading to Canada.
They will make the decision whether to allow you within the country or not after you respond. At the point of entry, officials have the authority not to allow you inside Canada if they suspect you are trying to commit offences or may not comply with the visa restrictions. Holding a Canadian visa does not mean that you are heading to Canada, it is just approved to do so by the border officers.
How To Get Canadian Visa And Its Duration?
For each particular event, the processing period of the Canada visa differs. It may take around two or four weeks, or much longer, anywhere. Your Canadian visa will only continue to be processed once your full application has been received by the Canadian authorities.
We hope you find the blog informative and you now know how to apply for a Canadian Visa.
Looking for student Education Loans?