If you have recently promised yourself to eat healthy and look after your physical and mental health, I am proud of you. However, if you do not realise the importance of being financially healthy, everything else you do may be a wasted effort. In order to lead a happy and a healthy life there are two things one needs to focus on. The very first is health and the second is financial health. To choose a financial advisor is the same as choosing a fitness coach. The only difference lies between dumbbells and documents.
You may be hard-working, smart and ambitious. But none of those play a pivotal role in making sound financial decisions. Most of you are aware of all your financial options and work hard to maximise income streams and revenue. However, you may not be fully aware of the opportunities that are available to take the correct steps in improving your financial health.
In order to help you manage your money better and make the most of the opportunities available to improve your financial soundness, this article will highlight how to choose a financial advisor.
How To Choose A Financial Advisor In 3 Steps
Choosing a financial advisor is not rocket science, however, if the process of hiring a financial manager is planned improperly, it may lead to financial exploitation and increase your costs.
Here is what you need to know about how to pick a good financial advisor.
Determine Why You Need Help With Finances
Before you explain your money management needs to your advisor, you need to be able to explain to them factually where you stand in terms of your finances and what your expectations are. Determining this is not possible if you do take account of your situation by yourself and rely completely on the financial planner. When you first sit down with an advisor, you'll want to be ready to explain your particular money management needs.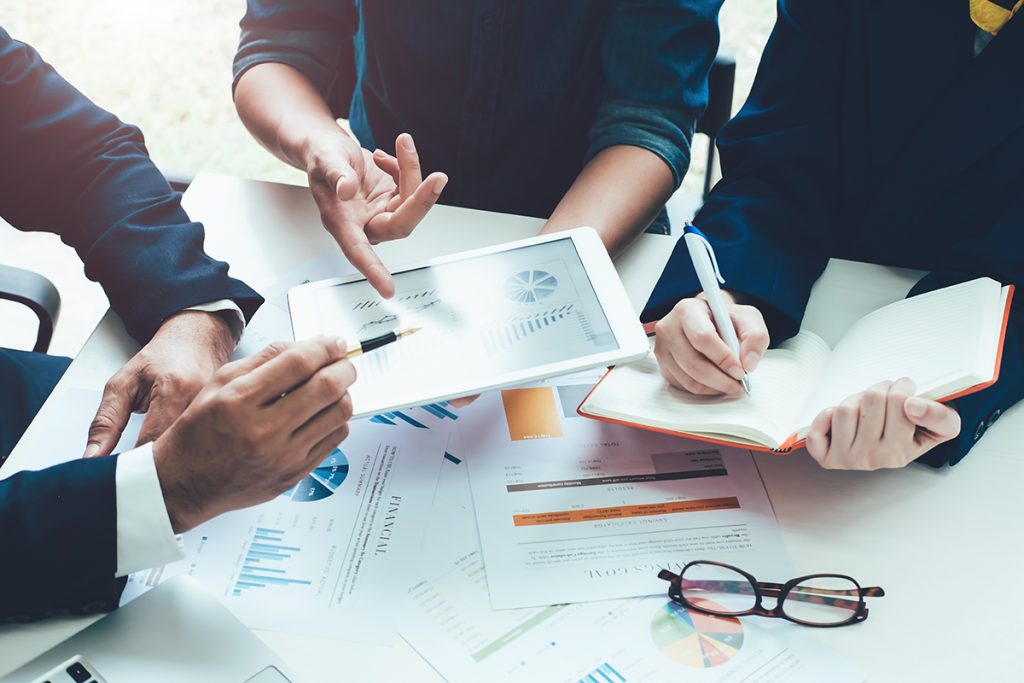 Determine The Services Offered By The Financial Advisors
If you are thinking of ways of investing money and also finding ways of managing your finances you may want to choose a financial advisor that offers a variety of services directed towards maximising your benefits.
A good financial advisor will provide you with more than just investment advice. However, in order to choose the best advisor for yourself, you need to be aware of the services that they offer.
No matter which service you choose, make sure you know what your options are and select the best offers for yourself. For this, you need to be a proactive learner and do your own research. In order to avoid any surprises and be one step ahead of your finance coach.
Some of the services that you may want to leverage are:
Debt management
Investment advice
Retirement planning
Insurance planning
Budgeting & Planning
Estate planning
Which Type Of Financial Advisor Is Best For You?
If you are researching about getting a financial advisor, you may know that there exists many types of planners. Depending on your need, you may be interested in learning about an advisor that offers expertise in more than one service.
The following are the various types of financial advisors doing well in the present decade.
Fee-Only Advisors are those who earn money from the fees you pay for services. They are often more generic and do not only expertise in a particular area. They may have fixed prices for specific services and may offer discounts for bulk purchases.
Commission Based Advisors often earn from a part of your income or from the profits of a third-party. Either way, the end user, ie. you will have to pay for the services you leverage. Moreover, commission based advisors may keep their organisational or personal goals before the goals of their clients.
Robo-Advisors are those who supply automated financial advice. They are low-cost and often guide mid-career professionals for long-term goals or help with retirement planning.
Registered Investment Advisors are often companies that offer fiduciary financial advice. They are bound by fiduciary duties and always keep their clients before themselves or their organisations.
How Much Should You Invest In A Financial Advisor?
Financial advisors have played a huge role in improving the financial health of common people, large organisations and small businesses. However, depending on your needs the cost of hiring a financial manager may differ.
If you are aware of the services you need, it will be fairly easy for you to make arrangements to cover the fee and other charges that they may request. Moreover, you can always choose a financial advisor based on your future goals and aspirations. Today advisors offer a wide variety of fee structures, which helps in making their services accessible to clients of all levels of financial means.
The average cost of a financial advisor may range from monthly fees, hourly wages or retainment. If you choose a financial advisor only on a monthly basis, the average cost that you may need to bear is $2,000. If you choose to retain them for a longer period of time, the average cost for that is not far away from $5,000.
Thanks for reading this blog on This Is The Correct Way To Choose A Financial Advisor. If you are interested in learning more about finances and ways to manage your finances, the following may be of interest to you: