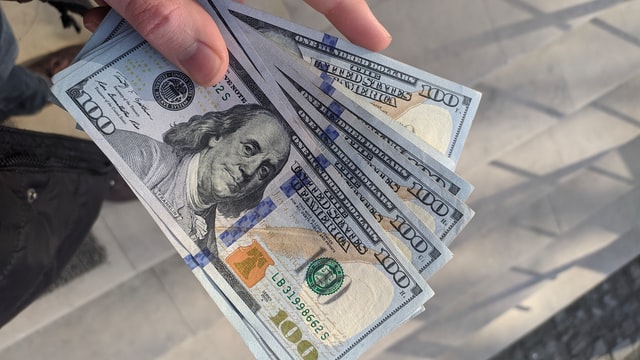 You've just graduated from college, so congratulations are in order, and so is a warm welcome to adult life. Now comes the first business order, To pay the bills! The diploma was not free, and the good news is that you have options if you have student loan debt and want to figure out how student loan repayment works. To choose from, there are numerous student loan repayment options. How much is student loan repayment? Some are based on a percentage of net income, run for 20-25 years, and, if all payments are made on time, can include loan forgiveness. Others start with low payments that, as your income grows, increase over time.
Ensure you know who your loan-holder is, where to transfer payments and how much to pay, regardless of the student loan repayment plans you want.
You might want to know how to calculate student loan repayment, after all, it's the most important worry anyone would have. So, read on to find out!
How long will the student loan repayment plan last?
Almost always, in one lump sum, loans are not repaid at once. Instead, over a period of time, they are repaid so that the payout is spread out and possibly more affordable. However, depending on the foreign student loan for which you have been accepted, the period of time you have to return the loan and when those payments begin.
When do you start repaying student loan? The average time you'll have to repay your foreign student loan usually varies, but the approximate average is between 10 and 15 years.
What is the repayment amount?
Interest rates apply to nearly all foreign student loans. What it means is that the principal sum plus the interest rate will be made up of the repayments. Interest rates differ by loan and a variety of other variables, so please contact your lender about what your particular interest rate would be.
The longer the maturity period, the lower each payment would be, but the more interest you pay in cash. Conversely, the shorter your repayment period, the higher each payment will be, but you'll pay less interest in the long term. Here are a few examples of varying cycles of repayment:
Standard repayment: This is usually a fixed monthly sum that can be forgiven for up to ten years in total. Often, the minimum amount charged each month can be as low as $50, depending on the loan and other variables.
Extended repayment: These will usually be repaid over a period of between twelve and thirty years. Overall, it relies on the amount of the foreign student loan you have taken. Again, the expenses will be less cash because this period is longer, but you can pay more in interest rates.
Graduated Repayment: You start with smaller monthly payments, and over time, those payments will increase. Typically, these repayment periods last for twelve to thirty years.
If you're self-employed
How student loan repayment works in the UK?
If you're an employee, your student finance loan repayment will be taken away from your wages at the same time as the tax and national insurance. Your payment records will show how much has been deducted. Maybe you need to tell your employer which repayment plan you are on. When your salary is higher than the minimum sum, you start repaying your student loan. If you make further repayments to pay off any or all of your loan early, there's no penalty.
HM Revenue and Customs (HMRC) will decide from the tax return how much you pay. You pay as much as you pay the tax at the same time.
If you are an employee and you file a tax return
Your employer can subtract loan repayments from your income if you make more than the required sum. To understand how much of your loan you paid off during the tax year, search your payslips or P60. When you fill-up your tax return, you'll need to include this detail. The tax year extends from the next year from 6 April to 5 April.
If you move overseas
You can pay directly to the Student Loans Company if you travel overseas, instead of getting it immediately deducted from your pay. The repayment threshold may vary from that of the United Kingdom, which means that the amount you repay may vary. 
How much interest is charged?
Interest is payable from the day the first payment is received by the Student Loans Company to you. Or the university or college, until your loan is completely repaid or cancelled.
The student loan repayment rate is based on the Retail Price Index (RPI). It tracks increases in living costs in the United Kingdom. In September, the interest rate is revised once a year, using the RPI as of March of that year.
The interest paid would be RPI plus 3 percent. Whether you're at university or college when you're training, until April after you quit your course.
When you have left your course, interest will be based on your income from April. After you have left your course, up to a limit of RPI plus 3 percent.
If you don't keep your information up-to-date, once the Student Loans Company has all the data they need. You will be paid RPI plus 3 percent, whatever your salary.
So if you're preparing to start college or expect to complete your studies in the near future. The time will appear when you're going to start making repayments for student loans. So brace yourself!